FANCY SOME WINE? AT A WINERY? OR SAT AT A TABLE IN A RESTAURANT?
IT'S UP TO YOU HOW YOU SAMPLE THEM
24 August 2017. As well as the normal change in weather, autumn is synonymous with back to school, back to day to day life and back to the never-ending routine. So that it doesn't seem quite so long until the next holidays, plenty of people opt for short weekend getaways, which can sometimes last a little longer thanks to autumn bank holidays.  If this sounds familiar and you're looking for enriching experiences that fill you with energy, out of the city and surrounded by beautiful mountains, make sure you get away to unique corners of Southern Spain like the Sierra de Grazalema (Cádiz), chosen this year as one of the most beautiful villages in Spain, and take advantage of its proximity to the Sierra de Ronda to enjoy one of the zone's little known attractions: its wines, which belong to the Sierras de Málaga Appellation.
Depending on how much time you have and how you like to travel, choose between touring the region's wineries to enjoy the wines in the terroir next to the barrels; or taste them in comfort while sat at a restaurant that serves up local produce, organic food and that affords spectacular views over the mountains: "De la tierra" restaurant at the Fuerte Grazalema hotel.
Serranía de Ronda wines and wineries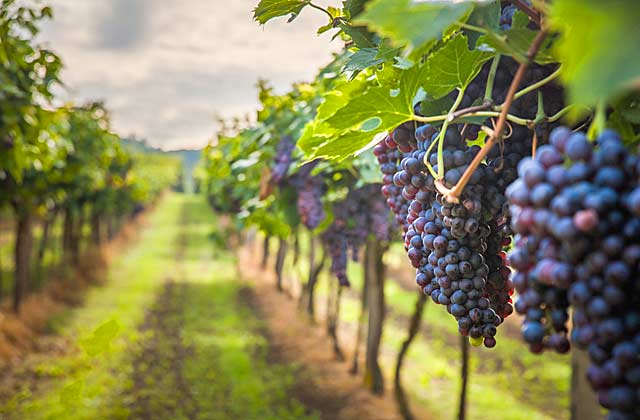 The Serranía de Ronda wineries are noted for producing their grapes on land at a great height above sea level; the soil texture is sandy, with clay and a limestone subsoil; they are also known for enjoying a cold damp climate in winter and a lot of heat in summer. The most common white varieties are Chardonnay, Macabeo and Sauvignon Blanc; and red varieties include Cabernet, Sauvignon, Merlot, Syrah and Tempranillo. If you decide to visit some of the region's wineries without travelling more than one hour from Fuerte Grazalema, make sure you include some of the following Top 5 on your route: Bodega Doña Felisa (1999); Bodega La Melonera (2003); Bodega Cuesta La Viña as well as those that produce ecological wine Bodegas Joaquín Fernández (2000) and Bodegas F. Schatz (1982).
If, on the other hand, you prefer to relax or do some trekking, you can book tastings for lunch or dinner time, sit down at a table at our well appointed "De la tierra" restaurant and pair local specialities, many of which are prepared using organic produce, with some of the star wines from the wineries mentioned above. Our whites are the "Cloe Chardonnay" by Doña Felisa, particularly recommended for rice dishes; or "La encina del inglés blanco" by La Melonera, delicious with white meats and fish; our rosés include the exquisite "F. Schatz", which pairs very well with everything, even vegetables; when it comes to reds we offer the power and complex "Los frutales" by Joaquín Fernández, ideal for barbecues, red meats and cheeses; "Jorge  Bonet" by Cuesta La Viña, whose intense maroon red is a perfect match for the best red meat in from the local area; "La encina del inglés tinto", spectacular when drunk along with traditional acorn fed ham; or "Payoya negra", also by Melonera, who wanted to use this complex and intense wine, with aromas of sweet spices, to pay homage to one of the best known products of the Sierra de Grazalema: the payoya goat. Bon appétit and happy tasting!
AUTUMN GETAWAY. WINE TOURISM
At the Fuerte Grazalema Hotel
Double room with breakfast from 62 euros per night, and from 92 euros with half board
Wines from Serranía de Ronda between 16 and 24 euros per bottle
For more information and bookings: www.fuertehoteles.com y 900.828.232
Note: twice a month, the hotel's Fuerte Experiences entertainment programme includes wine tastings arranged by the F. Schatz winery. Ask about dates when booking.