CLEAN AFTER USE
Fuerte Conil Costa Luz, one of the most committed hotels in the Cadiz region when it comes to caring for the environment, has organised an eco-workshop to clean la Fontanilla beach before the season ends
Marbella, 29 September 2016. 7 October has been chosen by Fuerte Conil Costa Luz (Cadiz) to hold an eco-workshop, the objective of which is to raise awareness amongst its guests regarding the importance of caring for the environment. To this end, one of the activities organised was to clean the sand dunes on the famous la Fontanilla beach, located opposite the hotel and which extends over 750 metres in length.
And so, starting at 10.30 am, customers interested in doing so can participate in this initiative, which seeks to preserve the beach environment to ensure it is left clean before the season ends at the end of October Furthermore, those interested in discovering the ecological value of the area surrounding Fuerte Conil Costa Luz can find out more by participating in the Responsible Tour, which forms part of the Fuerte Experiencias programme.
As a token of our appreciation for the dedication of those involved, before the workshop ends at 1.30 pm, the hotel will invite them to enjoy a taster session of local products.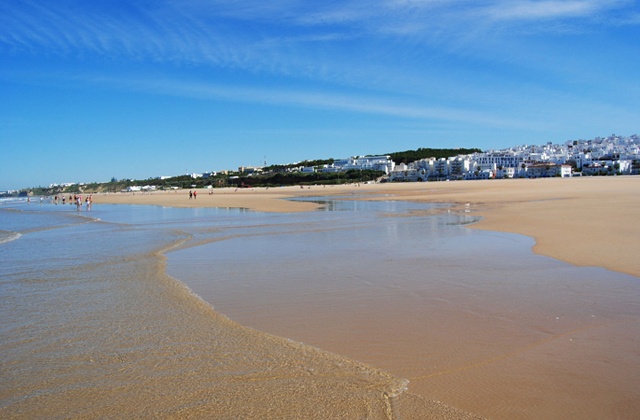 Fuerte Group Hotels and the environment, an initiative created in Cádiz:
Fuerte Group Hotels is one of the Spanish hotel chains that is most dedicated to sustainable tourism, reflected in its joining the Spanish Network for the United Nations Global Compact, the world's largest Sustainable Development and Corporate Responsibility initiative, this year. As part of this initiative, 13,000 businesses have committed to a better world in which poverty is a thing of the past, in which prosperity is a reality and in which the planet's health is conscientiously preserved.
However, the commitment of the Marbella-based group to the environment dates back many years, specifically to 1999, when the chain incorporated its first hotel in Cadiz, the Spanish province that has achieved tourism development in the most sustainable way. And so, following the inclusion of Fuerte Conil Costa Luz into its portfolio, Fuerte Group Hotels immersed itself in the world of sustainability and implemented a sustainable management model that encompassed all business areas.
The initiative to be held on 7 October to clean Playa de La Fontanilla is just another example of this dedication and specifically of the commitment of Fuerte Group Hotels to the Sustainable Development Goal following its membership of the Global Compact. As a result, it seeks to facilitate the fulfilment of Goal 13 "Climate Action".
Related Article
Fuerte Group Hotels And Its Commitment To Sustainable Tourism