Soleo Marbella celebrates its first anniversary with a culinary weekend
The activities programme includes the "Soleo Chefs Party" gala dinner with creations by 4 of the best head chefs at Fuerte Group Hotels, along with other well known top class chefs;  and 4 'masterclasses' about Andalusia's most traditional products that have also been used to create a commemorative suggestions menu.
27 March 2018. It's been one year since the beach club restaurant Soleo Marbella opened its doors opposite the Fuerte Marbella hotel, right next to Marbella's pretty seafront promenade, and its managers have decided to celebrate with an interesting culinary weekend.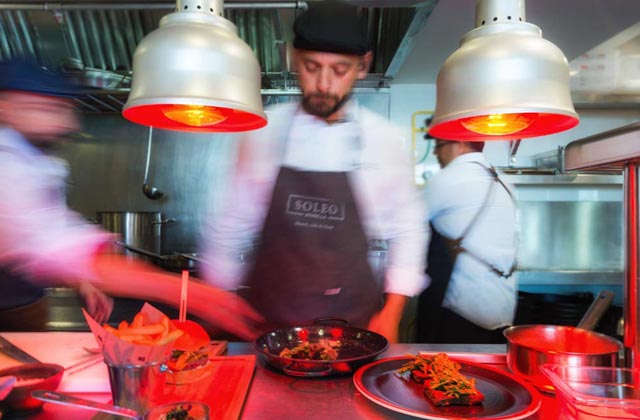 'Chefs party' gala dinner
Events to mark the occasion will kick off on Thursday 5 April at 9 pm with an exclusive private gala dinner, with space for just 50 people. With the name "Soleo Chefs Party", it will include some of the best known creations by Alexis Rocha, chef at Soleo Marbella, as well as by 4 head chefs at Fuerte Group Hotels: Roberto Pérez (Fuerte Estepona), Rafael García (Fuerte Marbella), Juan Domingo Flores (Amàre Marbella) and Javier Barros (Fuerte Conil Costa Luz), who will cook alongside other well-known professionals such as Manuel de Pablo (Alfardos and La Almazara de Carmona), Juan Pablo Gámez (Los Sentidos and Bamboleo Tapas), Matías Álvarez (Salduna Beach) and Daniel Cárdenas (Raíces restaurant, ambassador of Nikkei cuisine in Andalusia).
After a welcome cocktail, guests will get the chance to savour a tasting menu with dishes and appetisers based on Andalusian products, such as beef, fish and shellfish, vegetables and the famous Cádiz tuna, along with delicious desserts and complete wine pairings.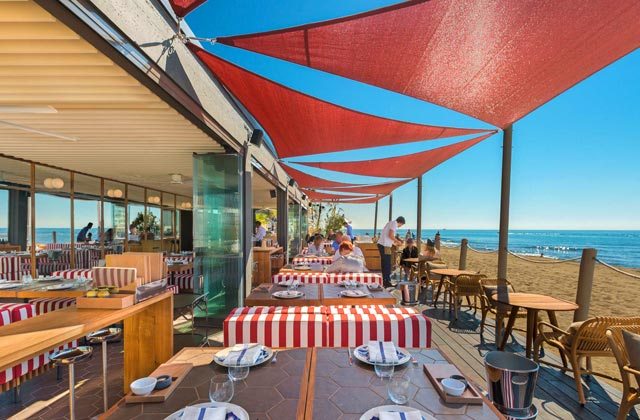 Discovering the secrets of Andalusian cuisine
Soleo Marbella also wanted to mark this special date by organising 4 'masterclasses' which will unravel some of the secrets of Andalusian cuisine for its participants.
Friday 6 April, at 1 pm: rice cooked on a wood fire. Tradition and modernity, run by Ladislao Comins, executive chef at Fuerte Group Hotels. Paired with wines from the wineries of Casa Pablo (Pablo Claro wine) and Dominio de Punctum (wine from the Land of Castile).
Saturday 7 April, at 1 pm: carving of a red tuna, by Alexis Rocha (Soleo Marbella).  Wine pairings by Lara Selección. Presentation of wines by Bodegas Javier Sanz. D.O. Rueda.
Saturday 7 April, at 8 pm: beef, provided by the Norteños group. Paired with wines from the Lara Selección winery (Tres Generaciones wines).
Sunday 8 April at 12.30 pm: Malagan tradition, the espeto, cooked by Vicente Padilla and Manuel Tenorio (Soleo Marbella). Craft beer pairings by La Catarina Craft Beer. This will be followed by live music provided by Eva Piñero and Gin & Tonics by Licores La Bahia.
Suggestions menu for the 1st Anniversary of Soleo Marbella
Between Thursday 5 and Sunday 8 April, all diners visiting the Soleo Marbella beach club restaurant will have the chance to sample a suggestions menu with a selection of dishes designed for the occasion, including delicacies like "rice with red tuna 2018" or "Iberian rice with artichokes"; la "white prawns in ceviche on Mexican tacos"; "roast tomatoes with smoked sardines", the "red tuna tartare muffin" or a fantastic "1 kilo 100% beef T-bone steak", among other tasty creations.
SOLEO MARBELLA
Opposite the Fuerte Marbella hotel
(access along Marbella's seafront promenade)
Opening hours: from 11 am to 11 pm. In high season (from 15 June to the end of August), from 10 am to midnight
Specialities: fresh fish, fried dishes and rice dishes
Address; Av. Duque de Ahumada, 29602 Marbella, Málaga, Spain.
For more information: www.soleomarbella.com/
1ST ANNIVERSARY CULINARY WEEKEND PROGRAMME OF ACTIVITIES
Thursday 5 April at 9 pm: gala dinner "Soleo Chefs Party".
Friday 6, Saturday 7 and Sunday 8 April: 'masterclass'
From Thursday 5 to Sunday 8 April: 1st Anniversary suggestions menu with special creations designed for the occasion
For more information and bookings: + 34 95 156 28 87
Accommodation at Fuerte Marbella: double room with breakfast from 233 euros per night