FUERTE GROUP HOTELS STRENGTHENS ITS PRESENCE IN CADIZ WITH THE ACQUISITION OF HOTEL COSTA CONIL
The establishment, which will be keeping its current name for now, is in the 4 star category, has 63 rooms and is located just 150 metres from the beautiful La Fontanilla beach. 
During the 2019 season, starting next April, the Andalusian hotel group will make improvements to culinary offerings and customer service, as well as increasing the level of quality standards; a possible repositioning will be considered in 2020 to take advantage of the hotel's strengths.
22 November 2018. After making landfall in 1999 in Conil de la Frontera (Cadiz), Fuerte Group Hotels is doubling down on its commitment to this well-consolidated tourist destination by acquiring the Costa Conil hotel, a cosy and peaceful 4 star establishment with 63 large rooms. It's located less than 5 minutes walk away from the beautiful La Fontanilla beach, which can be accessed easily along a charming wooden walkway. It's an ideal base of operations for discovering the province of Cahttp://www.fuertehoteles.com/diz and its stunning coastline.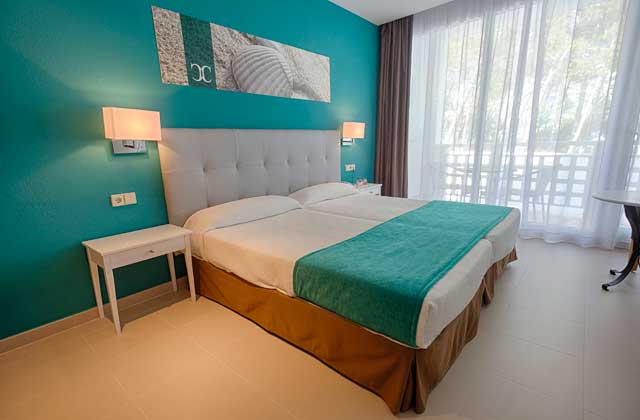 According to José Luque García, managing director of Fuerte Group Hotels: "It is a product with plenty of potential, which perfectly complements the offer that we already have in this space (Fuerte Conil-Costa Luz has 469 rooms). Over the coming season we'll make some improvements to the Food and Beverages area and to guest services; we'll improve quality levels to adapt them to the demanding standards of our chain".
And from 2020 onwards, he concludes: "We'll look into the possibility of repositioning the hotel to take more advantage of some of the elements that really make it special, such as its spectacular rooftop with infinity pool and bar, affording views over Conil de la Frontera and the pretty Cadiz coastline, its peaceful surroundings, the size of its rooms, the options provided for meetings, with 2 rooms with space for up to 215 people, and the fact that it accepts pets on request, among other aspects".
With this purchase, Fuerte Group Hotels expands its portfolio to 7 holiday hotels and 1 rental apartments complex, with a total of almost 1700 rooms distributed through the provinces of Malaga, Cadiz and Huelva.