FUERTE GROUP HOTELS ENTERS THE SECOND HALF OF 2016 HAVING RECEIVED AROUND TWO AWARDS PER MONTH
Most of the accolades are related to its commitment to quality and its environmental and sustainability policy
Marbella, 14 July 2016. Fuerte Group Hotels, the hotel division of El Fuerte Group, enters the second half of 2016 having already received a total of 11 awards, which equates to almost 2 per month. The Fuerte hotels that have received awards are Fuerte Conil Costa Luz (Cádiz), Fuerte Marbella (Málaga) and Fuerte El Rompido (Huelva); whilst from the Amàre brand, which targets an adult audience, Amàre Marbella Beach Hotel. has also received recognition.
Most of the accolades are related to its commitment to quality and its environmental and sustainability policy.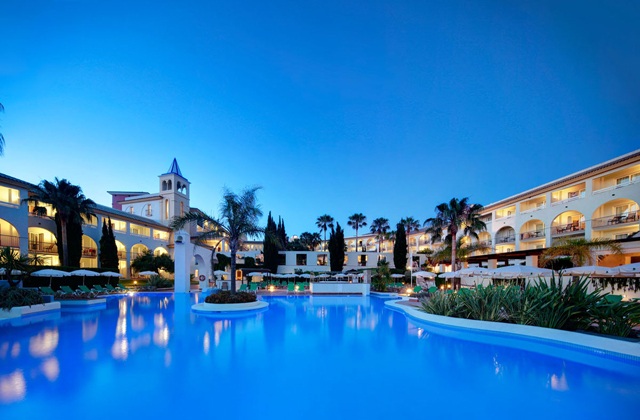 Awards received by hotels in the Fuerte Hotel Group prior to July 2016:
| AWARD NAME | HOTEL |
| --- | --- |
| Tripadvisor Certificate of Excellence | Fuerte Conil-Costa Luz y Amàre Marbella |
| Holiday Check 2016 | Amàre Marbella, Fuerte Marbella, Fuerte Estepona y Fuerte Conil-Costa Luz |
| TUI Environmental Champion 2016 | Fuerte Conil-Costa Luz, Fuerte Marbella y Fuerte El Rompido |
| Tui Holly 2016 | Fuerte Conil – Costa Luz |
| Rethink Award, 10 best hotels in Spain for European restoration and sustainability | Fuerte El Rompido |
About Fuerte Group Hotels:
Fuerte Group Hotels the hotel division of Grupo El Fuerte, a family company based in Andalusia established in 1957 by José Luque Manzano. Following the inauguration of Fuerte Marbella that same year, the first hotel establishment in the centre of Marbella and the first hotel in the Fuerte Hoteles chain, the company embarked upon an expansion process, culminating in its current portfolio of six 4-star holiday hotels and 1 apartment complex, all located in Andalusia (in the provinces of Málaga, Cádiz and Huelva). In 2016, it launched a new brand of hotel, Amàre, targeting an adult audience, whose first establishment was the remodelled Fuerte Miramar, now known as Amàre Marbella Beach Hotel.
Grupo el Fuerte, which also owns Agrodesarrollo, an agricultural holding company, We Company and the Fuerte Foundation, is renowned for its sustainable development strategy, which incorporates management systems that ensure a minimum impact on the environment; promotes the local culture and economy; and places a particular emphasis on the well-being of its employees, customer satisfaction and the development of disadvantaged groups.
For further information:
Fuerte Group Hotels               

Communication Officer: Paula Negro

C/ El Fuerte s/n

29602 Marbella (Málaga)

Tel.: (34) 952.92.00.36

E mail: tecma@grupoelfuerte.com

Internet: www.fuertehoteles.com

Twitter: @fuertehoteles

Facebook: Hoteles Fuerte

MCG Comunicación

Mónica Cerdá

Joan Miró, 262, piso 14C

07015 Palma de Mallorca

Tel/ Fax: 971.91.33.14

Móvil: 649.87.89.87

E mail: mcgcomunicacion@ono.com

twitter: @mcgcomunicacion

facebook: Mcg Comunicación