HEART-SAFE HOTELS, SAFE HOLIDAYS
Fuerte Group Hotels has become the first Andalusian chain to install defibrillators and provide basic life support and AED training at all of its hotels
18 August 2017. When you go on holidays, you expect to enjoy them without any mishaps; at the least, any risks should be minimised. This is why a lot of people take out insurance and increasingly choose hotels that offer defibrillators. It's a well-known fact that the 5 minutes following a heart attack are vital for a patient's survival, and the speed of treatment can determine whether a person lives or dies. In this sense, the timely use of a defibrillator while waiting for medical personnel to arrive can increase the likelihood of a person's survival by up to 90%.
This is why Fuerte Group Hotels has decided to commit to the safety of its guests and has become the first Andalusian chain to install defibrillators in all of its hotels (6 hotels owned by the company and 1 leased apartment complex), and to offer basic life support and AED training to ensure that its employees are able to use the new equipment if they need to do so.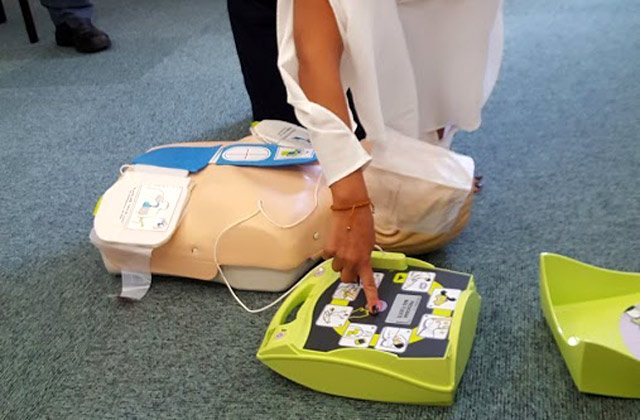 Furthermore, the Marbella-based group decided to fit out its hotels with the most modern, technologically advanced equipment and has become the first Spanish hotel chain to acquire ZOLL AED PLUS defibrillators in all of its establishments; these are the only devices that offer real help when it comes to performing CPR.
Almost all of the group's hotels have now started to install the new equipment and to run the corresponding training courses, although the process won't be complete until sometime during the month of September.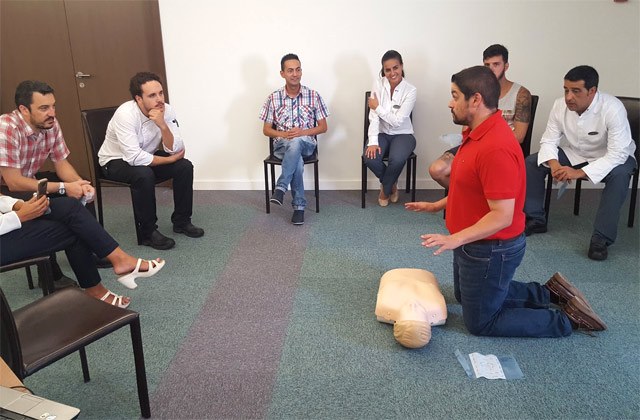 About Fuerte Group Hotels
Fuerte Group Hotels is the hotel division of El Fuerte Group, an Andalusian family business group founded in 1957 by José Luque Manzano. Following the opening during the same year of the Fuerte Marbella hotel, the first hotel establishment to open in the centre of Marbella and the Fuerte Hoteles chain's first, the company continued to expand to achieve its current portfolio comprising six 4 star holiday hotels and 1 rental apartment resort, all located in Andalusia (in Málaga, Cádiz and Huelva). In 2016 it launched a new hotel brand, Amàre, targeted at the adult market. Its first establishment was the refurbished Fuerte Miramar, which changed its name to become Amàre Marbella Beach Hotel.