Fuerte Group Hotels presents "Olée Holiday Rentals"
Olée Holiday Rentals, this is the new brand created by the Andalusian group to market the company's holiday rental apartment complex. 
This means that the architecture of Fuerte Group Hotels is now made up of 3 brands: Amàre (hotels recommended for adults), Fuerte Hoteles (establishments for authentically experiencing the south for those who want to get a feel for the destination's features and personality when on holiday) and Olée Holiday Rentals (perfect apartments for breaks with plenty of peace and quiet and relaxation).
11 July 2018. Following the creation in 2015 of the Amàre brand for marketing hotels recommended for adults, to differentiate them from the Fuerte Hoteles, establishments located in Andalusia and aimed at all markets, Fuerte Group Hotels has just launched a new brand specialising in holiday apartments: Olée Holiday Rentals. The first establishment that will be marketed under this brand will be the one that used to be known as Fuerte Calaceite, a complex of rental apartments made up of 83 units that will be renamed Olée Nerja Holiday Rentals.
According to José Luque García, managing director of Fuerte Group Hotels: "By creating this new brand we want the guests who stay at our complexes to know right from the start that they are renting high quality apartments, whose rooms have the same standards as those found in our hotels, but without the supplementary services normally found in a hotel. As we had been using the same brand for both types of accommodation so far, some guests staying in Calaceite had doubts about what to expect upon arrival. By separating the two businesses, the expectations that customers have when booking will be completely met when they arrive at Olée Holiday Rentals".
He went on to conclude: "We wanted to launch this new product, as we haven't ruled out the idea of adding new units of this type in the future". Along these lines, he added: "We know that the Andalusian coastline is full of top end residential apartment complexes that were not completed due to the crisis. At Fuerte Group Hotels, we offer these property owners the chance to relaunch their business and earn a return on their investment thanks to our experience managing a company that has been operating in the tourism sector for over 60 years. And the best thing is that they don't have to do anything and can enjoy the advantages of the group's hotels".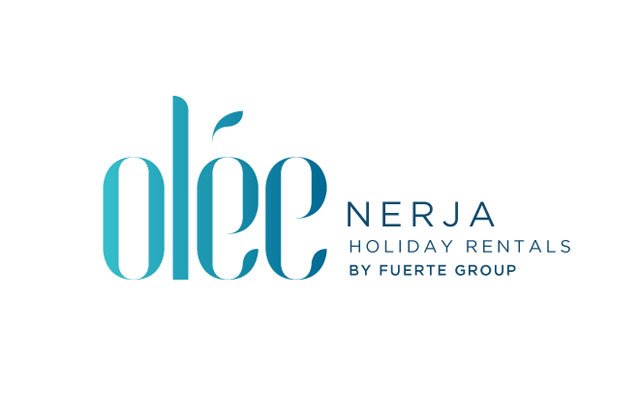 What is unique about the Olée Holiday Rentals brand?
The unique characteristics of the new Olée Holiday Rentals brand include comfortable and fully equipped apartments, with privileged locations in unbeatable holiday destinations that enjoy a great climate. They have ample comfortable and high quality facilities with spectacular views; as well as common areas with swimming pools, sunbathing areas and Wi-Fi. They also include a cleaning service, security and maintenance. All with the guarantee and quality seal of Fuerte Group Hotels.
About Olée Nerja Holiday Rentals:
Olée Nerja Holiday Rentals is an apartment complex that opened in 2009. It has 83 1, 2 and 3 bedroom units in a privileged seaside location between the pretty districts of Torrox and Nerja (Málaga). In addition to a security service, impeccable maintenance, a painstaking cleaning service every 4 days and free high speed Wi-Fi, they boast common facilities such as underground parking, swimming pools and gardens One of the aspects that our guests like the most are the 18 square metre balconies in the apartments, from which views of unique landscapes in one of the most beautiful corners of Andalusia's Mediterranean coastline can be enjoyed.
Olée Nerja Holiday Rentals
From 75 euros per night, depending on their type
Address: c/ Barranco del Agua s/n, urb. Torrox Beach Club · 29793 Torrox Costa, Málaga
For more information and bookings: www.oleeholidayrentals.com or 900.828.979