Fuerte El Rompido participates in the campaign to promote Huelva's wines and products from Jabugo
For the second year running, the emblematic hotel will play host to a guided tasting event next Tuesday, the 16th of August. The event will feature 6 of the best wines from the Condado de Huelva wine route, which will be paired with products from the Jabugo Route 
The aim of the event, getting underway at 7.30 pm, is to showcase the province's winemaking and gastronomic wealth to Spanish and foreign tourists visiting Huelva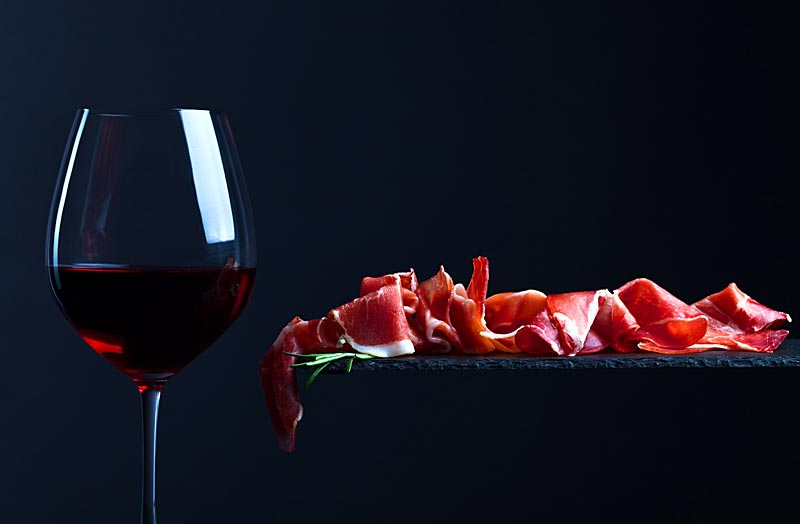 Marbella, 12 August 2016. For the second year running, the Fuerte El Rompido hotel in Huelva wanted to form a partnership with a Promotional Campaign to showcase the  Condado de Huelva Wine Route and the Jabugo Route, to tourists visiting the province during this summer. Both Product Associations are running this project in conjunction with the Local Government and Tourist Office, in partnership with the Huelva Hotels Association.
As part of this activity, as well as running information stands, a free guided tasting activity will be held on Tuesday the 16th of August, at 7.30 pm, in one of the rooms at the complex. Those attending will have the chance to sample 6 of the best wines from the region, which will be paired with Jabugo Hams to give a full experience of the best gastronomy and winemaking that Huelva has to offer.
A video will be screened during the event, showing the longstanding winemaking tradition of this rich province, which is undergoing something of a renaissance at the hand of different local, family-run wineries. Although white wines are the region's strong suit, there are also unique local products such as vermouth and orange wine, to tickle the taste buds of connoisseurs and enthusiasts alike. 
About Fuerte Group Hotels
Fuerte Group Hotels is the hotel division of El Fuerte Group, an Andalusian family business group founded in 1957 by José Luque Manzano. Following the opening during the same year of the Fuerte Marbella hotel, the first hotel establishment to open in the centre of Marbella and the Fuerte Hoteles chain's first, the company continued to expand to achieve its current portfolio comprising six 4 star holiday hotels and 1 rental apartment resort, all located in Andalusia (in Málaga, Cádiz and Huelva). In 2016 it launched a new hotel brand, Amàre, targeted at the adult market. Its first establishment was the refurbished Fuerte Miramar, which changed its name to become Amàre Marbella Beach Hotel.
The El Fuerte Group, which also includes the agricultural operations company Agrodesarollo, the We Company business group and the Fuerte Foundation, it is well known for its sustainable development strategy, which includes management systems that guarantee minimal environmental impact, promotes local culture and economies, and focuses on employee welfare, guest satisfaction and the development of underprivileged groups.