Learn Golf in Marbella
Are you looking for a sport that keeps you in shape, lets you meet people and that you can share with your friends and family?
Marbella, 26 August 2016. Tick, tock, tick, tock. The last quarter of the year is just around the corner and you've made the decision to change the habits of a lifetime and play a sport. You've done it a thousand times and in the end you always give up. But you know it's going to work this time. The most important thing is to carefully choose the sport that you want to learn. Follow these 5 recommendations to get it right:
5 recommendations to make sure you don't choose the wrong sport:
Look for a sport that's fun, not too complicated and that awakens your urge to win.
Choose a sport that you can share with other players to improve your social life.
Ensure that it can be played with anybody, in case you want to play it with your children, your friends or even your parents.
Try to make it a sport that can be played outside, because after being cooped up in an office all day you'll certainly want to feel the breeze and rays of sun – even if it is autumn.
Choose a sport that can even be played when you're away from home, so you don't miss out when you get away this autumn.
Try golf: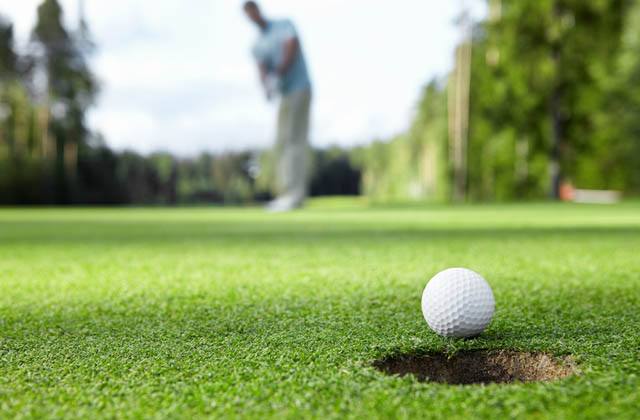 Golf is one of the sports that meets all of these requirements. It also allows you to burn a lot of calories – around 700 if you complete a round of 18 holes on a conventional golf course, which would be around 400 calories per hour, although it all depends on the intensity of your game. But that's not all, as there are many other benefits to playing golf. We have summarised 5 of the most important for you:
It improves the cardiovascular system and increases levels of good cholesterol.
It tones muscles and prevents osteoporosis.
It is low intensity, so it can be played at any age.
It strengthens the mind, which is very recommendable for growing children and teenagers, as well as for people who do work involving a lot of creativity or making important decisions.
It prevents depression, making it ideal for autumn and winter when suffering from this sort of disorder is more common.
Why Marbella?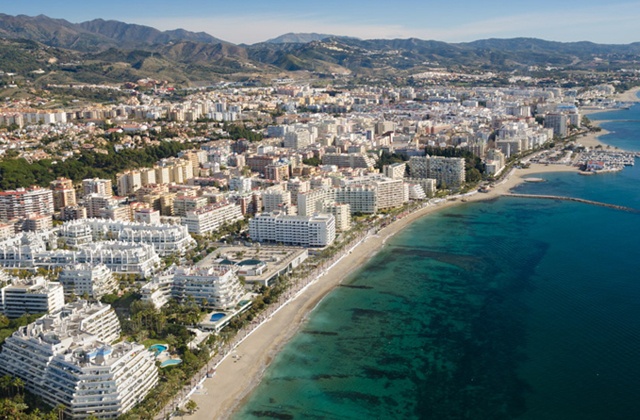 Out of more than 90 golf courses in Andalusia, over half are located in the province of Málaga, and around 20 of these are found between Estepona and Marbella. Because for true golf lovers there's nothing better than playing a different course every day, and because Marbella enjoys a microclimate with over 3000 hours of sunshine per year and an average temperature of 18°, it's a good idea to choose this destination if you're organising a sport break this autumn, either to start learning golf or to practice what you already know.
Choose a hotel to complement your break:
| | | | |
| --- | --- | --- | --- |
| If you're travelling: | With your partner | With your family or partner | With your family or partner |
| And you're looking for: | A design hotel by the sea, recommended for adults | A classic with plenty of personality | A large resort by the sea, with plenty of entertainment and a cosy Spa |
| Choose: | Amàre Marbella | Fuerte Marbella | Fuerte Estepona |
| Prices for a double room with breakfast from: | 160 euros per night | 160 euros per night | 103 euros per night |
| In addition: | Golf course discounts | Golf course discounts | Golf course discounts |
For more information and bookings: 900.82.82.10