Fuerte Conil Costa Luz sees out the year by winning the Tui Holly 2016 award
This sought-after international award recognises this establishment in the province of Cádiz as one of the best leisure hotels in the world, according to customers of the German tour operator TUI
Marbella, 22 December 2015. The 2015 season is only just over and the Fuerte Conil- Costa Luz hotel (Cádiz), one of the most emblematic owned by the Andalusian chain Fuerte Hoteles, is already working hard to get ready for the new year. And it is working harder still after receiving one of the most prestigious awards in the international tourism sector: the TUI Holly 2016 award, which recognizes it as one of the 100 best leisure hotels in the world.
The importance of this prize, awarded on an annual basis by the German tour operator TUI, lies in the fact that it is the result of a survey given by the wholesaler to over half a million customers, to find out, based on their opinions and experiences, which hotels are the best in the world for enjoying high quality holidays.
According to the manager of Fuerte Conil- Costa Luz, Antonio Basallote, "this is now the 12th year that TUI's demanding guests have given this major award to us; this fills us with pride and only confirms the good work done by the hotel's entire team to ensure that our facilities and services are of the highest possible quality". He goes on to conclude that, "according to surveys run by TUI, guests have placed most emphasis on room comfort and cleanliness, friendly service, food quality, and the hotel's facilities and location, as well as the environmental friendly measures that we apply".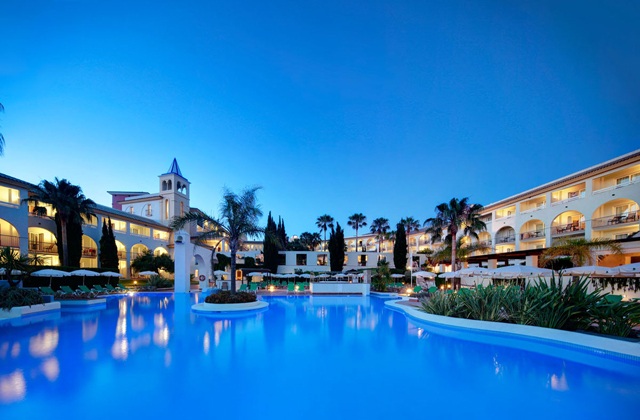 About Fuerte Hoteles:
The Fuerte Hoteles chain forms part of El Fuerte Group, an Andalusian family company founded in 1957 by José Luque Manzano. Following the opening of the Fuerte Marbella hotel during this year, which was the first hotel establishment in Marbella and became the first leisure hotel in Spain to obtain an ISO 9002 quality certificate, the company continued to expand to achieve its current portfolio, comprising five 4-star leisure hotels and 2 complexes of holiday rental apartments, all located in Andalusia (in Málaga, Cádiz and Huelva). Fuerte Hoteles is renowned for its sustainable development strategy, which seeks to reduce its impact on the natural environment, promote local traditions and customs – particularly at a culinary and socio-cultural level -, and implement ethical and transparent management.
For more information:
Fuerte Hoteles               

Técnica de Comunicación: Paula Negro

C/ El Fuerte s/n

29602 Marbella (Málaga)

Tel.: (34) 952.92.00.36

E mail: tecma@grupoelfuerte.com

Internet: www.fuertehoteles.com

Twitter: @fuertehoteles

Facebook: Hoteles Fuerte

MCG Comunicación

Mónica Cerdá

Joan Miró, 262, piso 14C

07015 Palma de Mallorca

Tel/ Fax: 971.91.33.14

Móvil: 649.87.89.87

E mail: mcgcomunicacion@ono.com

twitter: @mcgcomunicacion

facebook: Mcg Comunicación