GERMAN TOURISM STRENGTHENS ITS FIRST POSITION IN THE RANKING OF TOURISTS VISITING TORROX
For example, in 2016, 35% of clients of Fuerte Calaceite apartments were German, 9% more than in 2015, occupying the first position in the ranking of nationalities and also contributing to de-seasonalising the destination, since many of them chose it for staying during the low season months.
Fuerte Group Hotels is present at the ITB Berlin Trade Fair to promote the Costa del Sol and Torrox in the German market.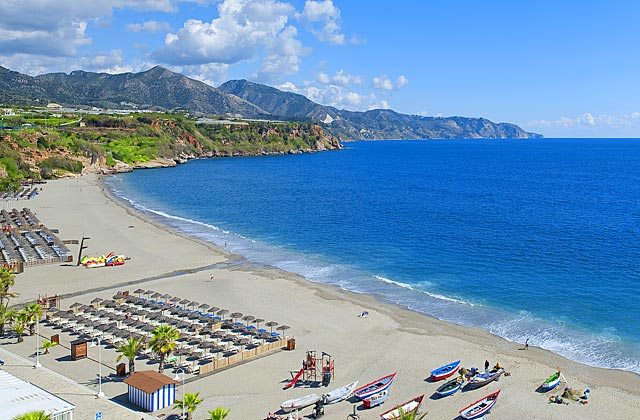 09 March 2017 2016 has been a good year for the Costa del Sol and towns like Torrox, and part of that success must be attributed to the good performance of the German market. For Fuerte Group Hotel, the Andalucian chain with a significant presence in the area, Germans are second in the ranking of nationalities in its establishments in the Costa del Sol, with 18% of total overnight stays, and first in Olée Holiday Rentals managed in Torrox, with 35%.
The highlight of this market is that most German tourists visiting Torrox do during the low season, allowing the apartments to remain open during those months, with occupations in November hovering around 75% and in February and March close to 80%, enabling staff,  98% of which is from the local municipality, to be hired throughout the year; and allowing the complementary offer of the municipality to remain open, especially restaurants, bars and shops, benefiting from the consumption made by them.
In this regard it is noteworthy that more than 45% of clients who stay in Fuerte Calaceite are families, who prefer to stay in apartments to be free of schedules and to have space enough for adults and children, and those who like to try the local cuisine and discover the beautiful hidden corners of the area such as the Caves of Nerja and its viewpoint, the villages of Axarquía such as Frigiliana and even Granada y Málaga, which are at a distance of barely 1 hour from Torrox. With rates of customer satisfaction, which exceed the 86.5% reported by the competition, and scores received by prestigious portals such as Booking (8.6 out of 10), Tripadvisor (4.5 out of 5) and HolidayCheck (5.4 out of 6), this establishment has become a quality and service benchmark in Torrox.
Therefore, in order to consolidate this leadership and further promote this beautiful  town of Málaga, Fuerte Group Hotel participates in the ITB International Tourism Trade Fair, which started in Berlin yesterday and will last until 12th March.