Fuerte Group Hotels launches a campaign to reduce plastic consumption at its hotels
The chain has also stepped up its efforts to protect our seas and oceans by participating on a sustainability project promoted by Aula del Mar de Málaga
19 September 2019. Fuerte Group Hotels is widely recognised as one of the most sustainable Spanish chains and the majority of its establishments are located at the seaside. That is why the company is acutely aware of the need to reduce its consumption of plastic and, in particular, to promote oceans as plastic-free zones as these materials harm both the ecosystem and the flora and fauna that inhabit them. With this in mind, the company has begun to replace many of the plastic products used on a daily basis at its hotels with others which are produced using more ecological and recyclable or compostable materials.
On this basis, gel, shampoo and moisturising cream dispensers and bottles have started to be produced using oxo biodegradable plastics (polymer of fossil origin to which a catalyst is added to facilitate oxidation); single-use glasses are made from paper; traditional straws have been replaced by bio straws; hygiene and laundry bags are made from potato starch; instead of presenting fabric slippers in plastic bags, they are wrapped in a cardboard fastening and various complementary items such as dental, shaving, lady's, shoe-shining or sponge kits, are presented inside a tissue paper casing instead of a plastic one.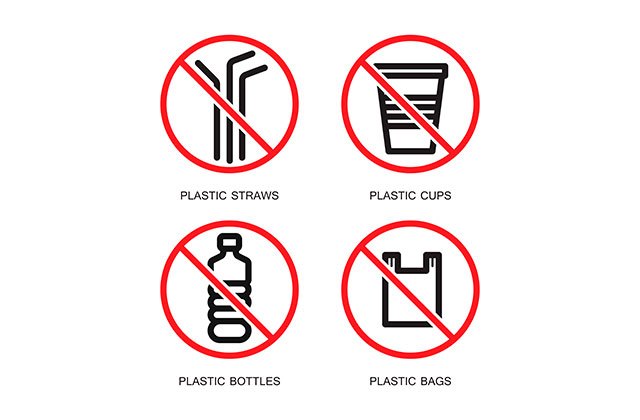 Moreover, looking ahead to next season, further alternatives will be considered such as the use of potato starch for bin bags in rooms, the use of cardboard pencils and pens instead of plastic ones, and the production of fabric VIP-service or All-Inclusive ID wristbands, to name but a few.
Support for the project of Aula del Mar de Málaga
In recent years, Fuerte Group Hotels has helped to promote a specific sustainability project every season. In 2017, it selected a proposal for CO2 offsetting in Brazil; in 2018, the reforestation and recovery of Spanish Fir in a wood located in Sierra de las Nieves (Malaga); and for 2019, it has chosen a campaign geared towards reducing the presence of plastics in seas, which will be carried out by Aula del Mar de Málaga, a scientific research entity which has blazed a trail in this area based on its commitment to education and involvement in the preservation of natural resources and improvement of natural ecosystems.