10 original ideas for organizing corporate events
Business tourism and business travel is increasingly aiming for original activities that complement working life. The difficulty lies in determining a competitive offer and satisfying the traveller seeking rest, work and effective care. A new way of working that can open new expectations. Why not make a business trip enjoyable and fun? Here are 10 ideas for you to enjoy the nicer side of your business meetings:
1. Regatta at sea
There is nothing better for strengthening bonds between peers than having an adventurous time and release adrenaline. Sailing can be an excellent opportunity to build team and improvement spirit among the members of a company. The competition can be carried out with teams in different sailboats to end up having a fun day to release the tensions of workaday. If you are travelling to Costa del Sol do not miss the chance of doing this activity.
Walk through the prettiest Andalucia marinas
2. Automotive Road Show
The Automotive Road Shows are one of the most intense activities that can be experienced with work colleagues. It's about testing vehicles in authorised circuits for different types of driving skills. There are also approved speed circuits that will make you feel like a real Formula 1 driver. A new way to relieve tension while being on a business trip. The province of Malaga has a wide range of options that can adapt to this idea.
3. Mini Olympics
The mini Olympics are an ideal activity for a company "team building" activity. Different teams of co-workers compete against each other as if it were the Olympic Games. Sport is the centre of this initiative that combines fun and challenge. It is a new way of bonding with one another through physical effort. Competition can be made even more realistic with the awarding of medals.
4. Photo-marathon
Photo-marathon is the ideal combination of coexistence and tourism. This idea becomes the best way to get to know a place together with your team. Participants receive instructions for tests they need to gradually overcome as they travel in groups or pairs around the most significant parts of the city they need to photograph. This not only enhances creativity, but also relieves the tensions that may come up during a business trip.
5. Selwo Adventure
This area of Costa del Sol is undoubtedly the ideal destination for MICE tourism. If you travel to Estepona it is a great idea to share an unforgettable experience with everyone visiting this wildlife theme park, Selwo Aventura. A journey through the heart of Africa where you can spot animals in a semi free-ranging setting, such as the cheetah, vultures or the rhino. A journey that can become a real safari.
6. Wine tasting
The good thing about doing MICE tourism in the province of Málaga is the food and wine offered here. If you decide to choose this destination you cannot miss Ronda. Here you can take a wine making guided tour with your partners, learning about the skills and activities related to wine. After the experience of sharing knowledge of this interesting area, participants can enjoy a tasting of different wines.
The Andalucian wine, a culture of life
7. Bicycle route
A good option to enjoy with your colleagues and relieve labour unrest is sports, particularly cycling. Outdoor activities help relax the body while the mind expands, especially surrounded by nature. This is the case of the beautiful route "la Vía Verde"(Greenways) de la Sierra Gaditana, which can be done in groups   These greenways are former prime location rehabilitated railways for tourist use, and they are emerging as an ideal location for business tourism.
8. Tapas Circuit
If you go to Andalusia don't miss the tapas routes offered all throughout the Andalusian region. On one side there is the unparalleled taste of "pescaíto" frito (fried fish) from Málaga and on the other side we have traditional products from the interior of the region such as the payoyo cheese from Sierra de Grazalema. Moreover, Ronda and the eastern part of Huelva are the queens of chacina. If you want to treat your stomach after a day of conferences, get together with your colleagues and enjoy the best cuisine.
Discover the history of tapas in Spain
9. Orientation games
This activity can be carried out with teams and is very interesting. Participants receive a short talk on guidance and a map of the area to be explored. The aim of these games is to find the marked points. Ideal for integration, teamwork and decision-making. What you experience there transcends everyday life and the work routine.
10. Gymkhana
Gymkhana is a fun way of integration and relieving tensions. Besides competition itself, games and sports are also factors that are included in this increasingly popular activity within MICE tourism. It is about solving puzzles and successfully complete tests with your team in a circuit that can be adapted to any kind of area. The group that first reaches the goal wins. An original way of bonding among peers during a business trip.
Now you know that if you do MICE tourism, do not miss this chance of enjoying this trip. The best and most fun way to work and meet colleagues. New experiences created so that business meetings are a success.
WHERE TO STAY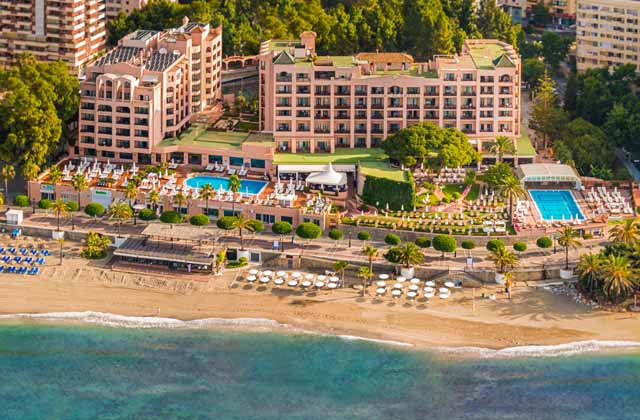 Fuerte Hoteles is always the best option to stay in Andalusia, know its cities and rest. The chain has facilities where you can enjoy, in addition to its services, the best of each point of the region. More than 60 years of experience are the best guarantee and an exceptional starting point for each experience you want to undertake.