The Bandolera recreation "Blood and Love in the Sierra" returns to Grazalema
With the passionate title, "Blood and Love in the Sierra ", this has become one of the most anticipated and special events in Andalucía. During the 3rd, 4th and 5th of October, the town of Grazalema, Cadiz is transformed to the way it looked in the 19th century, attracting more than 15,000 visitors each year.
The event is a historical recreation based on the life of one of the most famous bandits in the area, María "El Tempranillo", set against a backdrop of his marriage and the death of his wife and the birth of his son.
During these few days, visitors can travel back in time to find the Asomaderos Plaza as a setting for locals dressed in period costumes, set at their decorated posts, including bandoliero houses, stables taverns and a real, live bandit camp.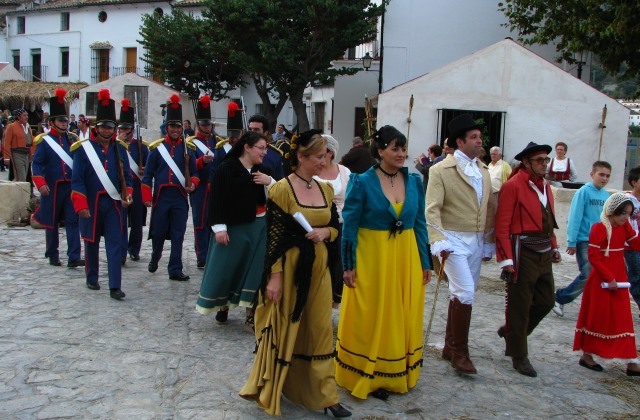 Don't miss the chance to sample some fine payoyo cheese – a symbol of this territory – as well as cured meats and other, typical local dishes, all while listening to a background sound of live flamenco performances. Throughout the town, tapas are offered for free to allow a taste of the delicious, local cuisine.
Parallel Activities: Exhibitions, Seminars and the Bandoliero Road
A new feature this year will be the exhibition of costumes bandits used in the Antena 3 television series, 'Bandoliero', located in the Plaza de España. But that's not all because as a prelude to the festivities, a series of complimentary activities will be offered, beginning on the weekend of September 27th with the Fifth "El Bandolerismo Andaluz, Memoria del Pueblo" – a seminar that will address the history of flamenco. Later on, there will be a projection of the legendary television series, "Corro Jiménez", dedicated to the character, "El Algarrobo", with a tribute to actor Alvaro de Luna.
Among other showings, attendees will see the film "Duende y Misterio del Flamenco ' from 1951, after which there will be a round table discussion, followed by a playing of 'Serranas' devoted to "El Tempranillo". However, the programme is far from over, with a true highlight on Sunday, September 29th with the "Ruta Bandolera Arrieritos Somos", with Isidro Garcia Ciguenza leading a route through the mountains to tell the story of the Arrieritos of Grazalema.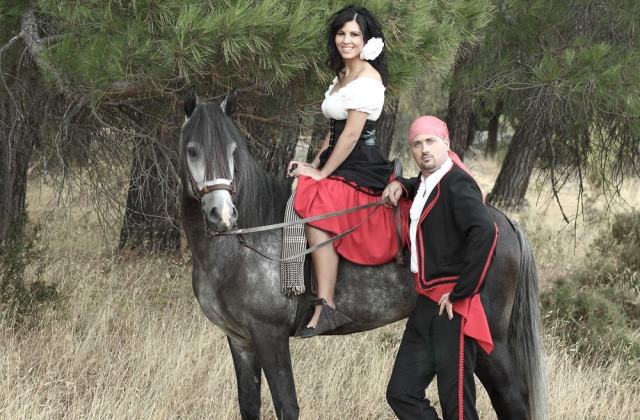 The route is free, with registration, and will focus on the life and work of the Arrieritos and its rumoured, will include a surprise 'assault' by bandits who will lead to the way back to their camp. But don't worry, because the only thing the bandits will subject visitors to is an invitation for a great, bandit breakfast.