Do you practice nudism? 7 Malaga beaches to enjoy the sun in the most natural way
The poet Francisco Brines describes the experience of getting naked by the sea as: "The most wretched possession in the world." It is hard to imagine another immersion as intimate in nature as being naked on a nudist beach in the middle of the Costa del Sol. That dual aspect, real and symbolic, of naturist beaches in Málaga is fully expressed along the 100 miles of its coastline. With a total of seven nudist beaches, the Costa del Sol shows its tradition for freedom to enjoy nature through the practice of common nudity.
For all those who like and enjoy naturalism, we have made this selection of Málaga nudist beaches to carry out this practice, where we are sure you will have a wonderful day of sun and sand. So, if you fancy taking a dip on one of them this summer, take note. We tell you where the Costa del Sol nudist beaches can be found, and what features and amenities they offer. Long live nudism!
Nudism in Málaga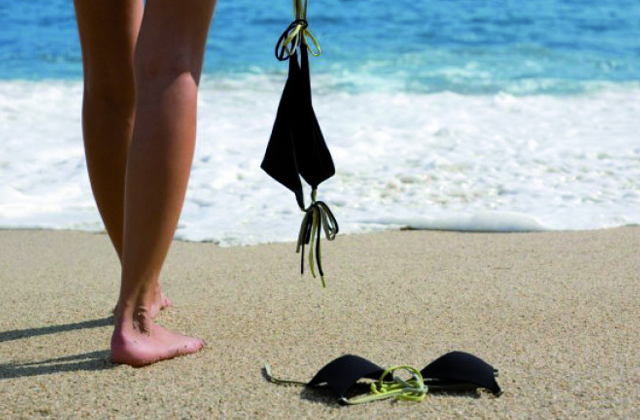 The naturist beach in Malaga, Guadalmar Beach, is located at the mouth of the river Guadalhorce, in the district of San Julian, as there is a mixed environment. So we will list it as one of the nudist beaches of Málaga, but not as one of the most recommended ones.
Nudism in Benalmádena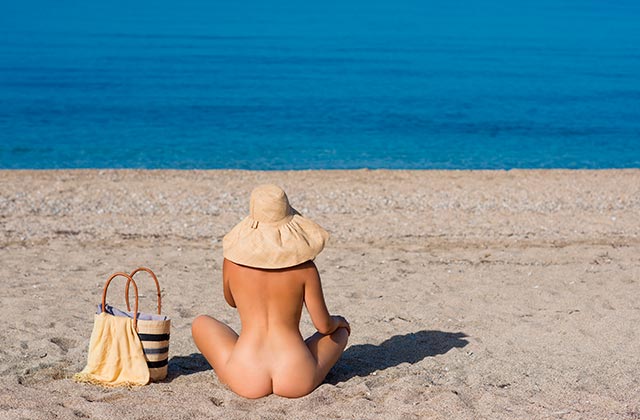 In Benalmadena we find Benalnatura Beach, a little gem hidden among trees and palms. A nudist association is responsible for the cleaning and proper operation on the beach; There is also a snack bar, showers, toilets and a barbecue area. This nudist beach is popular with locals and outsiders due to its good atmosphere. Unfortunately, the area is very small and because of its popularity it is usually very crowded.
Nudist beaches in Estepona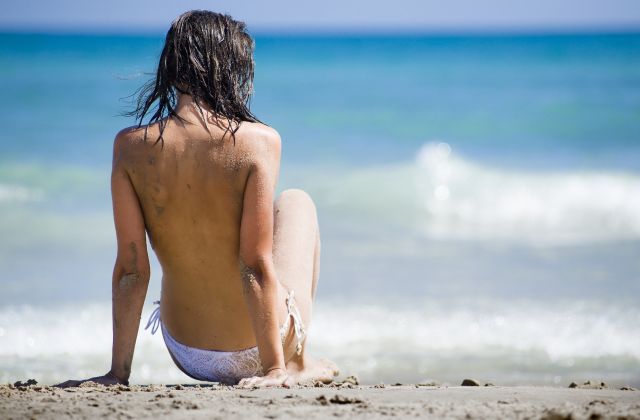 In Estepona you can find two nudist beaches. The first is Arroyo Vaquero, which is usually frequented by a large number of foreign tourists who have a culture of naturism that is part of their lifestyle and where families and people of all ages gather to enjoy a relaxed, pleasant environment. The beach maintains quite a virgin environment and does not have the typical beach facilities.
The second is Costa Natura, a famous nudist beach located between Guadalobón and Arroyo Vaquero. It is very popular with naturist tourists and offers 2,800 feet of grey sand, hammocks with umbrellas for rent, showers and bins.
Nudist beaches in Marbella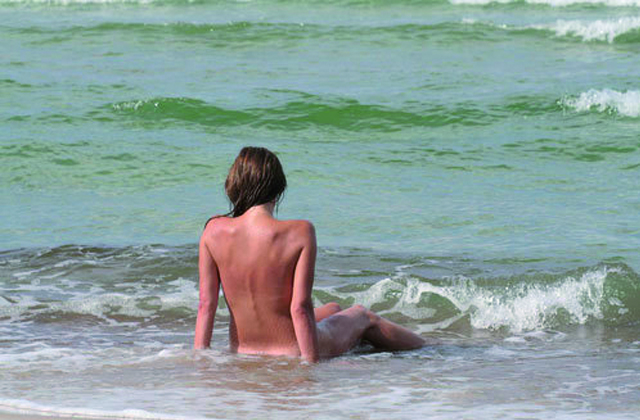 In Marbella, nudists can stay at Artola beach in Cabopino, a vast beach surrounded by dunes and pines; the entire beach is about 1,200 meters long, with only one section reserved to naturism, while another part is "textile", i.e, a mixed environment. In the textile area there is no service, while the non-nudist part feature all kinds of restaurants, showers and facilities.
Nudism in Torre del Mar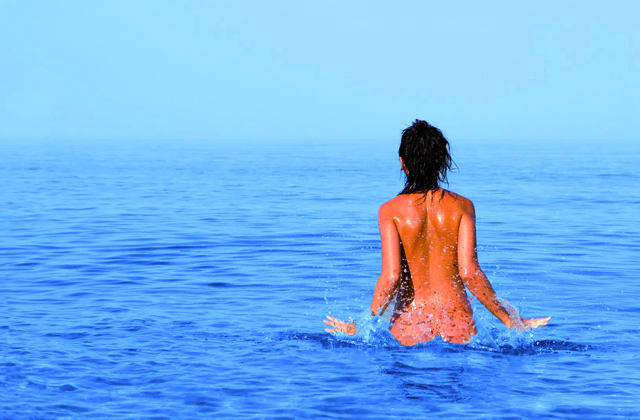 In the eastern Costa del Sol there are now two nudist beaches. Torre del Mar we find Almayate Beach, a sandy beach on a little urbanized area. Personally we haven't been to this beach but we have received very good references, a nice atmosphere with both Spanish and foreign tourists. This beach also has a nudist beach bar; plus there is a nudist camp, Almanat, which also offers bungalows.
Nudist beaches in Nerja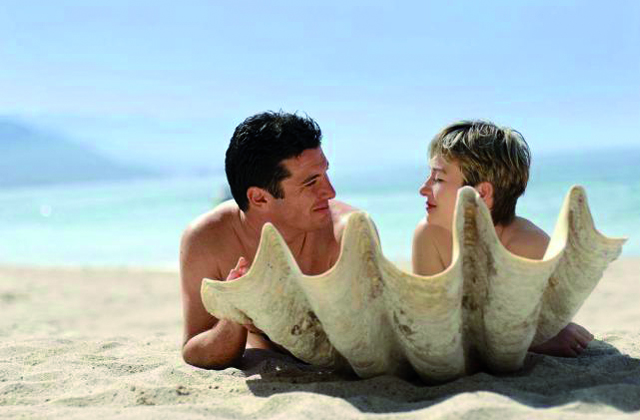 Another little gem is the Cala del Pino in Maro, near Nerja on the eastern side of Costa del Sol. This beach is difficult to access, as it is located among cliffs and gardens. This natural area was hidden for a long time, but now is greatly popular. On busy days it gets really crowded on a very reduced but beautiful space.
Recommendations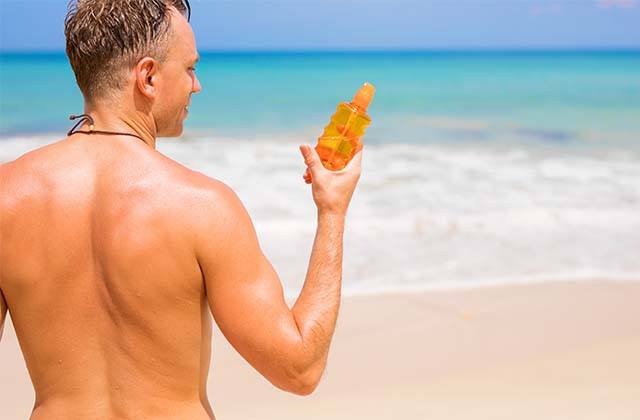 The nudist wave has spread around the whole world and it is no longer as rare to find or visit a naturalist beach. So, if you think that the time has come to try it out, you must bear the following in mind:
Mutual respect is the main rule on these beaches. Put embarrassment to one side and don't feel pressurised to disrobe immediately, since it is understood that people need an adaptation process.
Pay attention to the signs. You must always stay within the established limits.
Absolute peace and quiet. Nudist beaches are characterised as having a quiet and different atmosphere.
Leave the camera at home. Forget about taking photos without asking first. There are people who are very wary of their privacy and you must respect it.
Don't forget sunscreen. Our body will be completely exposed to the sun, so it is important you use sunscreen.
Relax and enjoy the experience.
Only for the daring: take a look at the best nudist beaches on the Costa de la Luz
WHERE TO STAY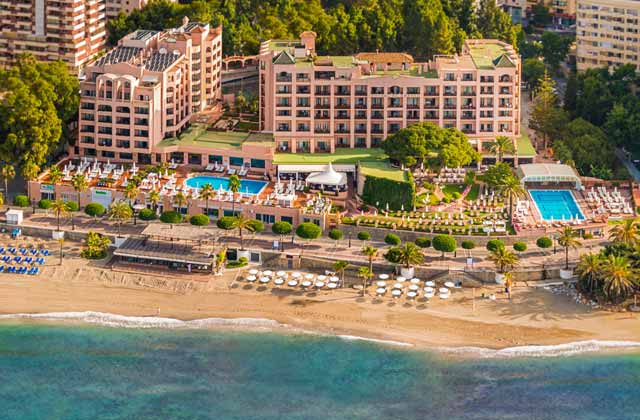 Fuerte Hoteles is always the best option for you to stay in Andalusia, visit its sites and rest. The chain has places where you can, in addition to its services, enjoy the best of each part of the region. With more than 50 years experience, Fuerte Hoteles is the best starting point of your perfect trip or journey.