Ten Keys To Knowing Flamenco
Flamenco is one of the most important musical components of Spain's rich cultural history and folklore, considered a universal art and designated an Intangible Cultural Heritage of Humanity (2010). Its origins are found in the late eighteenth century in Andalucia  and is especially associated with the Gypsy population, who gave it a defined genre identity.
Within flamenco, one finds singing, dancing and playing music, running together or on its own. Among most scholars, flamenco is associated with the denomination, cante jondo – an expression in the Andalucian dialect that covers only the most primitive and original songs and not those that have arisen since.
Curiosities about Flamenco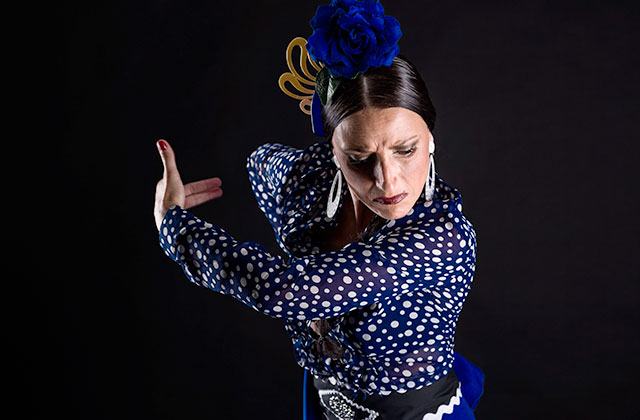 Flamenco is an art originating from Andalucia, although it can also be found in other parts of Spain.
It is believed that flamenco has roots in gypsy, Arab, and Indian cultures, although its evolution is unique and doesn't resemble any other art.
Flamenco includes dances, singing, and guitar playing, and is known for its emotional intensity and passion.
Flamenco is a very ancient art, and it is believed to have origins that date back over 500 years.
Although flamenco is greatly appreciated in Spain, it was not officially recognized until the 20th century.
Flamenco is a versatile art, and can adapt to different styles and forms, from classical music to electronics.
Flamenco has become very popular in recent years, with artists from all over the world competing in festivals and competitions.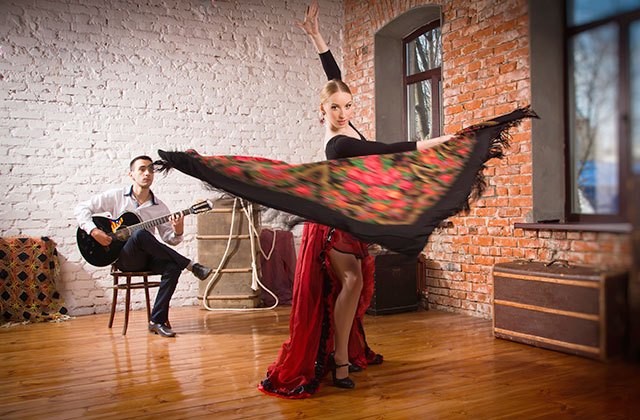 There are many different styles of flamenco, including classical flamenco, contemporary flamenco, and experimental flamenco.
Despite its popularity, flamenco remains a very personal and authentic art, staying true to its cultural roots and tradition.
Flamenco is an art that is passed down from generation to generation, and it is an important way to preserve Spanish culture and identity.
Flamenco has inspired many other forms of art and culture, including literature, painting, and film, and continues to influence the world of music and dance today.
In 2010, flamenco was declared as a Masterpiece of the Oral and Intangible Heritage of Humanity by UNESCO, recognizing its cultural significance and unique place in world history.
Whether you are a seasoned flamenco enthusiast or just discovering this art form for the first time, there is no denying the beauty, passion, and cultural richness that flamenco has to offer.
1. Where Does The Terms Flamenco Come From And What Does It Mean?
There are several theories to explain the etymology of the word flamenco. One of the most widespread and currently accepted is the one proposed by the teacher and musicologist Manuel Garcia Matos. According to Matos, the word flamenco came from a slang term from the later eighteenth and early nineteenth century, meaning "bully" or "pretentious. Therefore, in Andalucia, the expression "Don't Be Flamenco" would come to mean, "Don't be cocky". It was not until the nineteenth century that the term came to mean an exclusively gypsy definition, referring to the Andalucian group only, whose explanation comes to mean flamancia or flame – fiery or burning.
2. What Are The Origins Of Flamenco As A Genre?
It was not until the gérmenes tonadilleros of the eighteenth century that one can find some example of music with a flamenco influence. This type of eighteenth century sketch, together with the fervour surrounding the birth of Andalucian customs, would result in a nineteenth century development of a musical genre that came to prominence thanks to Cafés Cantantes, scenic spaces that exposed the "jondo" sensation to the culture of Andalucia. In this way, they began to form the styles of primitive flamenco or  palos flamencos. Silverio Franconetti (son of an Italian and Andalucian) opened the first cafe by a Seville flamenco singer in 1881, which is considered to be the starting point of flamenco as genre and profession.
3. The Promoters And Creators Of Flamenco
At the dawn of the twentieth century, the genre of flamenco has been almost entirely set in place. This is thanks to singers like Antonio Chacón, Manuel Torre and Pastora Pavón, known as the "La niña de los peines" – "the girl with the combs". They established and shaped various clubs that were scattered throughout Andalucia  and participated in the creation of new songs and styles. Later, Antonio Mairena was responsible for canonising flamenco patterns. At the same time, the world of guitars grew with great splendour and helped guide a ground swell that led the instrument to prominence on par with flamenco singing. The maestro Patino, a companion of Silverio, was one of the major drivers of the evolution of the guitar.
 4. The Basic Structure Of A Flamenco Song
Without getting into extremely complex issues, the classic and simplest structure of flamenco is divided into a guitar introduction, the salida (the singer's voice and tone refines the "woes" of each song), the preparation singing (the first third or first singing), the brave singing (the singer shows off his or her vocal qualities through verses or melodies without breathing hard) and the auction (the ending of the song which tends to accelerate the pace and change the pitch). There are two major groups according to the melodic character of a song: the happy or gay (also called festive) and the dramatic (the most severe).
5. What is Flamenco Palo?
The flamenco palo is the name traditionally given in the flamenco environment for the different musical forms that constitutes its traditional musical heritage. Generally, there are generic palos that contain songs with musical similarities. Thus, there are, among others,  soleares (bulerías, bamberas or reeds), cantiñas (alegrías o caracoles), seguiriyas (light or serranas), songs of palo seco (tonás, hammers, bolts or jailers), fandango, malagueñas (verdiales, rondeñas or granaínas), lifting songs (tarantas or mining), tangos (garrotines, farrucas or tanguillos), songs of American origin (Colombian Guajira or peteneras), folk songs ( sevillanas, villancicos, campanilleros or zorongos), and so on.
6. The Flamencology
By using this term, we mean the study of flamenco from an anthropological point of view, which has created a set of publications, research and promotions that serve as a methodology for study and preservation. Within this trend, we highlight the organisation of the First National Cante Jondo Contest of Córdoba in 1956, the creation in 1958 of the first Chair of Flamenco and the birth of many festivals across the country and globe. Currently, flamenco is part of a wide range of academic doctorates and countless scholarly programmes studying both singing and dance around the world.
7. Orthodox Flamenco and Contemporary Flamenco Fusion
It's hard to ignore that, after years of cultivating an orthodox flamenco, singers and guitarists have also emerged to add a new angle to flamenco, earning some criticism from more conservative artists and fans. Since the very early days, changes have been made to the generally closed flamenco genre, for example orchestral flamenco, styles mixed with other genres (jazz, Brazilian and Arabic), introducing instruments from across the world to help create a contemporary style of flamenco. Singers like Canalejas de Puerto Real, Pepe Marchena more recent ones like Camarón de la Isla, El Lebrijano and Enrique Morente have come together to create a new dimension.  On guitar, Paco de Lucia and Manolo Sanlucar followed suit.
8. Flamenco Dancing
Parallel to singing and playing, flamenco has developed a significant and growing trend in dance. In the beginning, dance came into view in backyards, taverns and in the back of Cafés Cantantes where it acquired greater notoriety, especially through the use of pallets that added brilliance to the zapataeado. However, the definitive consolidation of dance and music came through choreographed flamenco ballets in countless films and theatrical productions.
Names like Argentinita and his sister Pilar López, La Malena, Carmen Amaya or more recently, Matilde Coral, Manuela Carrasco, Cristina Hoyos or young Israel Galván have become essential to this art. In 2006, the first and only Flamenco Dance Museum was inaugurated in 2006 in Seville.
9. Flamenco in Art
Many other genres of art have reinterpreted flamenco in varied, interesting ways. For example, in the field of painting, traditionalists like García Ramos- from an optimistic and topical perspective – symbolists like Romero Torres and the satirist Gutiérrez Solana, have all taken flamenco as inspiration. In film, the influence of flamenco has been relentless through the years. A celluloid flamenco pioneer was Pastora Imperio and later, many others incorporated singers or dancers as protagonists in film projects (often choreographing dances), providing greater realism and dimension. Poets, sculptors and photographers have been added to the list of artists who have offered their particular vision of flamenco.
10. Flamenco Across Five Continents
Currently, there is no continent that flamenco has not reached either through shows or the creation of specialised schools. There has especially been a boom in Japan (where there are more schools than in Spain) or Latin American countries such as Costa Rica, Mexico, Puerto Rico and Guatemala. It has also travelled to Africa and there have been live shows even in Australia. Why has this phenomenon occurred? Perhaps because flamenco equally combines the feeling, expression and identity of a universal art.
The 16 Essential Places To See Flamenco In Andalucia
WHERE TO STAY
If you wish to discover Andalucía, don't hesitate to stay at the best hotels. Without a doubt, the best option is Fuerte Hoteles. The chain has facilities where, apart from the regular services, you can enjoy the best of each spot in the Andalucian geography. Its over 60 years' experience is the best warranty so you can devote your time to discovering these unusual corners. Marbella, Conil, Grazalema, El Rompido or Torrox are some of the places where you can find amazing accommodation facilities near the spots we have recommended for you.