The 7 Benefits Of Using A Bicycle For Transportation
Discovering a new destination on the back of a bicycle or combining walking and cycling to get through your day can be a perfect way to enjoy the holidays with family, friends or your partner. This increasingly widespread sporting trend has become a real alternative to conventional tourism choices, offering a healthy, sustainable a fun option for your holiday.
Romantic trails, mountain passes, greenways, walking parallel to the river – the options are endless and every year, more and more tourists are adding bikes into their holiday schedules. In this post, I would like to focus on greenways – old, abandoned railway lines that have been restored for the enjoyment of visitors eager to explore hidden, unique locations on two-wheels.
'More Greenways, Less CO2" – Tourism and Transport On Two Wheels
This year, we are celebrating 20 years of the Spanish Railway Foundation's campaign of creating greenways across Spain. Known as "More Greenways, Less CO2", this campaign is raising awareness about the importance of caring for the environment by practising responsible tourism through sustainable mobile habits.
Would you like to do your part in the fight against climate change by reducing your CO2 emissions? By joining this campaign, which we have done, you have the chance to quantify your own emission savings through a calculator created by the Foundation. With this valuable tool, you can figure out how much you are reducing by travelling by foot, bike or skates.
'More Greenways Less C02 ' will be active until next December and aims to reach 50,000 participants, 2.5 million miles of greenways routes and save 600 tonnes of CO2. Join the green movement while contributing to your health and the planet's.
The Bicycle – A Means of Transport In Andalucia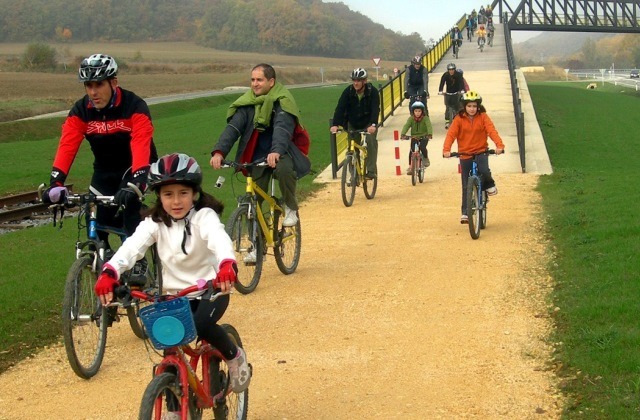 However,when we talk about cycling, we're not just talking about riding in our spare time. Already, non-torised transport is becoming increasingly common in the daily life of our community, either for work, school, shopping or just joining friends for a coffee. Now, it is safe to say that Spain is immersed in a new culture of mobility, where sustainable transport can play a key role in the future of our cities.
That is why Andalucia has submitted a plan to turn bikes into a widespread means of transportation at all levels of our society. By the time the region's plans are complete, the southern part of the Iberian Peninsula will have at least 3,080 miles of bike paths, including city routes, cattle paths or country roads, spread across areas as diverse as Guadalquivir, Sierra de Huelva, Campo de Gibraltar or the Costa del Sol, among many others.
After all that, do we need to be any clearer about the benefits of cycling? We'll try to make it easy with the seven benefits below:
No CO2 emissions: If 10% of travel on weekdays would occur on bikes, it would save 708.79 million tons of CO2 per day (only in Andalucia).
Fuel economy: Fuel consumption in Andalucia equals 40 million litres per year. With just 10% of travel on two wheels, we could save 26.876.500 euros, further reducing dependence on this energy pollutant.
Health: Bicycle use reduces mortality rates thanks to the many health benefits of the sport.
Absenteeism: Traffic jams are no longer an excuse when you're on a bike. According to data compiled by Andalucian institutions, regional offices will save up to 30,113,762 euros a year because of reduced absenteeism based on the idea that bikes will be used by 588,000 people.
Traffic Congestion: The increasing number of cyclists will help ease traffic in big cities, as well as parking problems, which will bring about a reduction in pollution and noise pollution.
Now for the pocketbook: Those bikers who usually rely on public transportation like buses and trains will see a savings of 146.6 million euros a year.
Cost Savings: In total, according to data compiled by the Department of Development in Andalucia, launching this initiative will require an investment of 402 million euros, but will save up to 413 million euros, making it not only environmentally sustainable but also economically sustainable.
Now its time to start peddling! Are you up to the challenge?