El Rompido: 11 activities to enjoy family holidays
Summer arrives and this means only one thing: holidays. No more stress and hurry or endless hours in front of the computer and it was time to spend a relaxing holiday in Huelva with children, since summer is time to enjoy a leisure time with the family. And what better place to go on holiday with children than El Rompido, where you can enjoy a privileged natural space, in front of the marshes of the Piedras River and Flecha del Rompido. This Huelva paradise for some families means adventure, but for others it is synonymous with rest. Be that as it may, take the children and take them to see El Rompido.
That's why we select some activities that all types of families can do. There they go:
FLECHA DE EL ROMPIDO WILD BEACH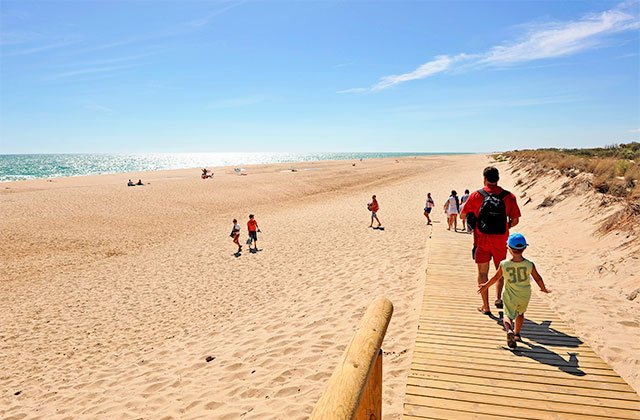 The beach of El Rompido is a special paradise reserved for a few. You have to take a boat to go there and hotel guests do not go there very often because they'd rather stay in the swimming-pool. Kids will love the bustle of coming and going on the boat, and so do we really, so what may seem like a hassle turns into an adventure. Once you get to La Flecha, you must cross a  290 metres footbridge to the beach, but when you get there there are kilometres and kilometres of beach just for you. Most people stay at the end of the runway, so just walk a little longer to get to paradise.
At low tide the beach is filled with ponds full of small fish and even starfish.
SPORTS FACILITIES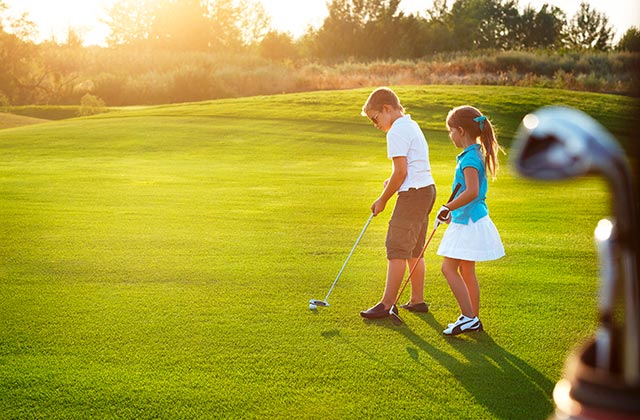 Physical exercise is a healthy and fun choice for a good holiday. Kids can play football in soccer fields around or enjoy paddle tennis lessons, golf, tennis or horseback riding lessons designed especially for them.
AQUÓPOLIS AQUATIC PARK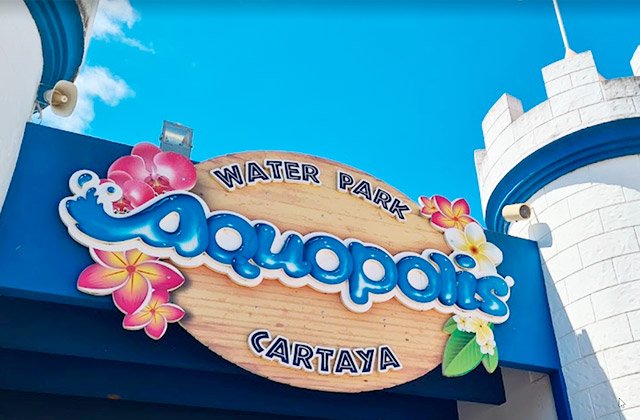 Aquopolis is ideal to enjoy with all the family. The little ones will be part of many adventures at the many attractions specially designed for them and where they will have their first contacts with water. They will never forget this day where they will play and splash in the water very safely.
KARTS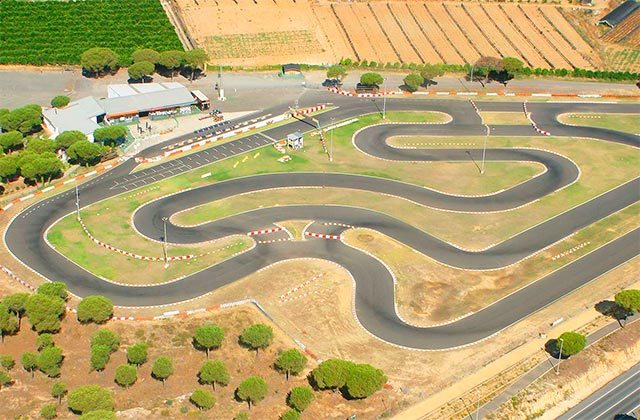 All who wish to test their driving skills have Cartaya Karting track, with the chance to enjoy speed with great confidence. To accelerate, there is a minimum height allowed to reach the pedal, which usually means 6-7 year old kids can do it. There are children's karts for younger kids, adult karts for older children and even racing karts for professional or applicants who wish to train.
The facilities also have their own pit area, a track for bicycles, mopeds, karts, radio control and aeroplane modelling. It also has a bar, restaurant and playground.
COLOMBINOS ROUTE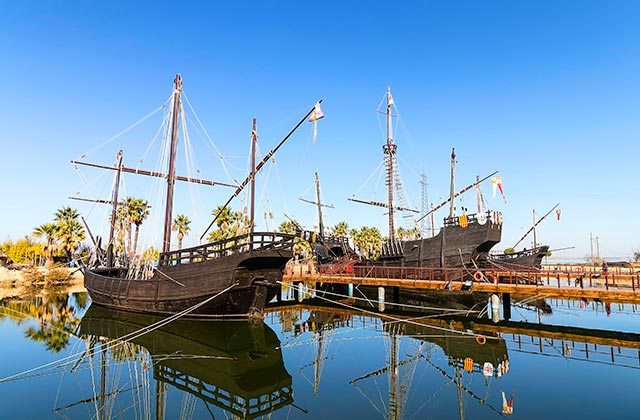 To give a cultural touch to these family vacations, there are trips where they teach the kids the history of the area and the most emblematic places. If you find this interesting, try the Route Columbian Places, declared a Historic-Artistic Heritage site in 1967, which includes those relevant locations related to the voyage of Christopher Columbus.
RIOTINTO MINES TRAIN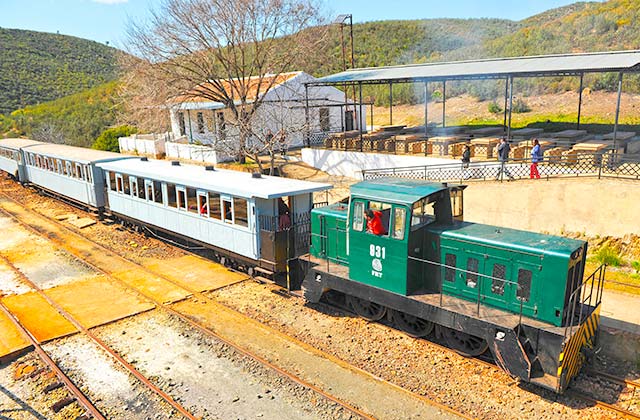 It's a train coming from outside Minas de Rio Tinto and runs 12 Km along the Old English railroad which used to go to Huelva. The path runs parallel to the river Tinto, so you will be able to perfectly see the reddish colour of the river, the remains of the former mining and railway structures.
An excursion for everyone who likes landscapes and is fond of industrial "archaeology" and trains, as the train cars or wooden.
PARK DOÑANA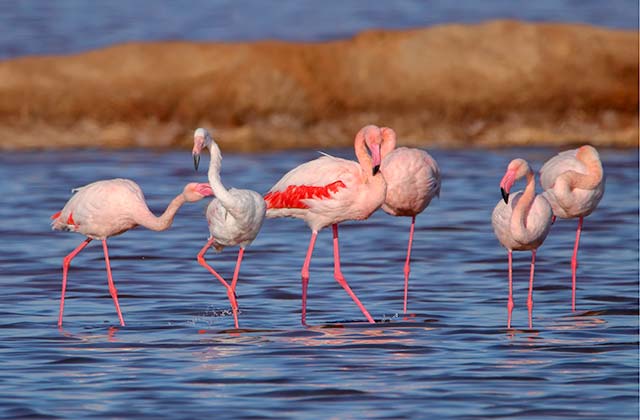 Contact with nature is another thing children are excited about when they go on holiday. Doñana Park is situated 70 km away from El Rompido and offers ideal areas for children to make the most of this privileged environment of flora and fauna.
ENJOY A DAY FISHING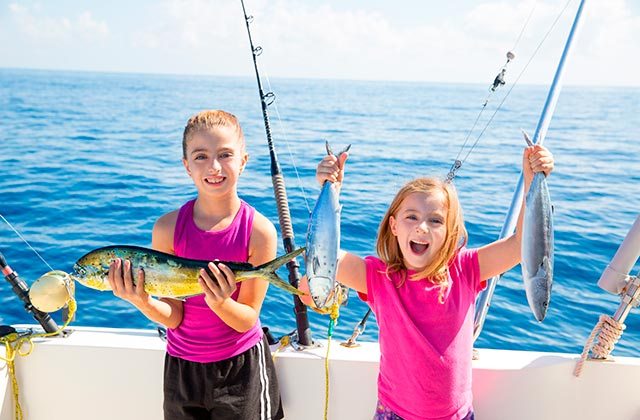 Sport fishing is undoubtedly one of the most exciting and educational family activities we can find in the area, unforgettable experience for the whole family.
HORSE RIDING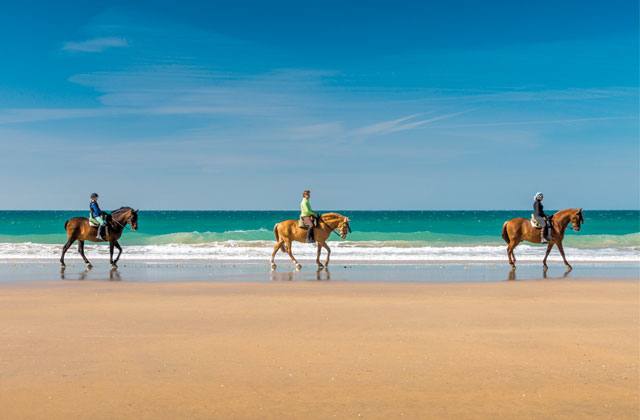 Riding routes are suitable for all audiences since El Rompido offers a unique environment to enjoy accompanied by guides who will lead you through beautiful landscapes of pines, which you will be able to admire while on horseback.
VISIT TO THE LIGHTHOUSES
In El Rompido, in addition to the new lighthouse, we can find another one dating from the nineteenth century, now restored. Although the original lighthouse lens is not preserved, the rest is in good condition. Both lighthouses are close, so from them we can see the location of the village of El Rompido and the Marismas de Piedras Natural Park. A view not to be missed.
BYCICLE RIDES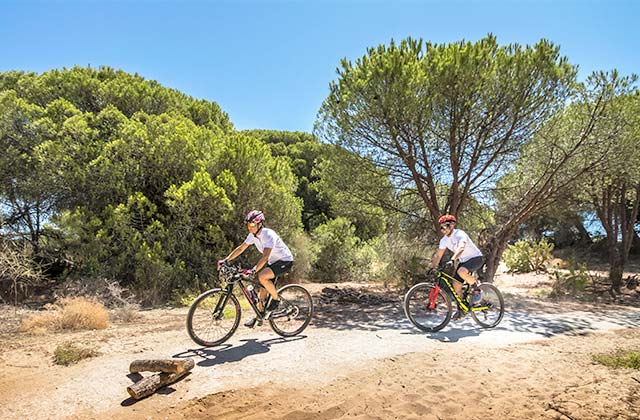 Family sport is one of the best hobbies that we try to teach our children. Share with them the thrill of enjoying a day on wheels together … A great time no doubt. Today we offer different routes to go cycling with children and enjoy the priviledge environment of El Rompido.
27 things to see and do to have a dream holiday in El Rompido
Flecha del Rompido: a spectacular natural paradise in Huelva
WHERE TO STAY
If you want to travel with your children to El Rompido, then stay at Fuerte Hoteles . This chain has a very fun option: Multi-adventure Fort. This is an activity where children are surrounded by a sandy playground and a garden for activities such as the Double Zip line, the three-dimensional network game, the swing with basket or inclined Ring SuperNova.