Marbella shopping, a luxury of bargains for this January
The bargains are coming and with them the opportunity to make the purchases we like at a good price. A special destination to enjoy these bargains is undoubtedly Puerto Banús in Marbella. The land par excellence of luxury "shopping". If it has been a long time since you've been able to treat yourself, you have fallen in love with an haute couture suit or a designer handbag now is your time.
The large firms have installed their finest establishments in the heart of the Costa del Sol and it is no longer necessary to travel to Milan, Paris or Rome to acquire the latest from the runways. We show you ten selected establishments in Puerto Banús for you to renew your wardrobe in these discounts.
1. Louis Vuitton
If your passion are the handbags, you cannot miss the opportunity to come to Marbella during the sales. This house is one of the most prestigious, especially in the field of the accessories and the "Louis Vuitton" are a real claim in the fashion world. The skin with which they are made masterfully joins in every seam. This exclusive luxury brand has one of its stores in Marbella. A whole range of possibilities opens at your fingertips if you want to renew your purse or buy a new quality suitcase. Treat yourself and take advantage of the good deals.
2. Gucci
This Italian firm has been installed in the heart of the Costa del Sol. Both men and women have a selection of luxury fashion items in this brand. But not only that, Gucci also has a line of perfumes that have had a huge impact on the market since its launch. Besides, the accessories show a clear example of what the Milanese style and design mean. If you come to Marbella do not hesitate to visit this unique store. Many fashion lovers travel to Milan during sales to provision themselves of the best models. It is no longer necessary; in Marbella you have one of their exclusive establishments.
3. Escada
If you have an important event this year, a party in sight or a wedding where you want to go with a dress or elegant suit, glamorous and sensual, do not hesitate to stop by Escada during these sales. An ideal luxurious signature for the night outfits. Plunging necklines, dresses that adapt to one's figure, fabrics of the highest quality and elegant designs. If you spend a few days in Marbella come, buy one of their models and wear it for the first time in one of the many parties that are organized in the city. You can also choose one of the perfumes that the fashion brand offers.
4. Burberry
If what you like is the British style you have to pass by Burberry. His paintings have become famous throughout the world. This brand has a well known male line that many large businessmen use. Coats are another of the strong points of this house that has spread throughout the world. A classic design in their clothes that fascinates thousands of consumers and that has established one of its stores in Marbella. You do not need to travel to London during the sales, as in the heart of the Costa del Sol can find everything you are looking for.
5. Lacoste
The famous Lacoste crocodile also has its place in Marbella. A wide range of colors washes the clothes in this house which is distinguished, especially by its polo shirts. It is a leading brand among golf lovers and an identity sign for many athletes. Inside the world of tennis it is also known. If If you want to equip yourself to do some physical exercise or want comfortable clothes stop by this store and take advantage of its sales to renew your wardrobe. You also have a line of fresh perfumes with the seal of the world's most famous crocodile, at your fingertips.
6. Versace
The Versace store that is located in front of Puerto Banús boasts a prestigious portfolio of customers around the world, from rock stars to the most famous actors of the international scene. Haute couture is installed in the Costa del Sol and you can opt for their line of clothing, jewelry or perfumes. An excellent choice in sales to revel in each model and buy that whim we have always wanted at a discounted price.
7. Tod´s
Tod's is one of the most popular shoe firms in the world and following the opening of its first store in Spain (Madrid), the home of footwear and accessories did not hesitate to open one of its stores in Marbella. The custom made furniture created especially for this space such as sofas, lamps and rugs, creates a comfortable atmosphere so that customers can relax and feel comfortable. These discounts pampers your feet with some fancy footwear.
8. Carolina Herrera
The sophistication and timeless touch of Carolina Herrera's designs have one of their most prized spaces in Marbella. As a creator, this Venezuelan designer has managed to perfectly interpret the tastes and needs of a woman who loves luxury and elegance, keeping her away from the excesses. If you like this kind of clothing line, do not hesitate to stop by her boutique.
9. Dior
The operating unit of the Company, Christian Dior Couture, designs and produces some of the most coveted haute couture in the world as well as prêt-a-porter fashion, menswear and accessories. It also has a line of perfumes, high cosmetics and makeup. This is a whole universe at the service of latest trends that you can find in Marbella. Feel like a real movie star wearing the collections that are most admired around the world and enjoy a luxurious day of sales in the glorious weather of Costa del Sol.
10. Oysho
If what you need is underwear or sleepwear, come to one of the most popular lingerie firms, Oysho. Here you will find a wide range of designs ranging from children's pyjamas to the sexiest negligees. Lace, prints and transparencies are mixed with the sobriety of black and the fun of a wide range of colours. This shop is not to be missed if you need new sleepwear.
EL CORTE INGLÉS PUERTO BANÚS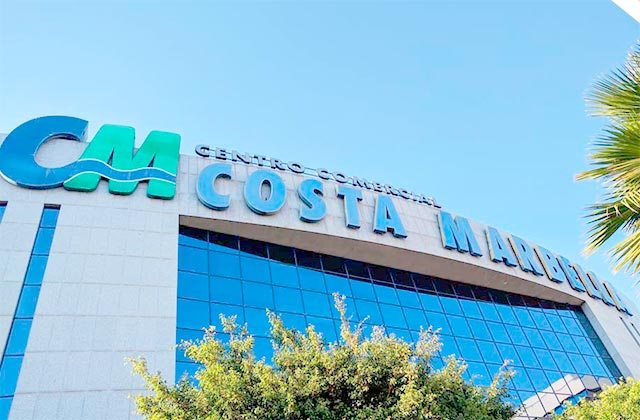 One of the best known large departments stores in Spain, with branches all over the country. It is a fabulous shop consisting of six spacious floors with lots of parking spaces.
ACCOMMODATION