The best beach clubs of Marbella and its vicinity
Let's forget about the classic, boring refreshment stalls and start enjoying the best beach clubs on the Costa del Sol. Marbella beach clubs are perfect for relaxing by the Mediterranean. Marbella beach clubs offer, in addition to a safe environment, design and amenities (spacious Balinese beds, bar and restaurant services, spas with beauty treatments and therapeutic massages, tailor-made parties, live music …) that are planned for their customers to enjoy the beach and the sun, without sacrificing comfort. All you need to enjoy an unforgettable experience by the sea.
Some beach clubs only open to the public in summer, but others remain open all year.
Here are some of the most select beach clubs on the beaches of Marbella you should visit this summer. Tour the Marbella coast to the beat of the beach club.
Costa del Sol and Marbella Beach Clubs
Amare Beach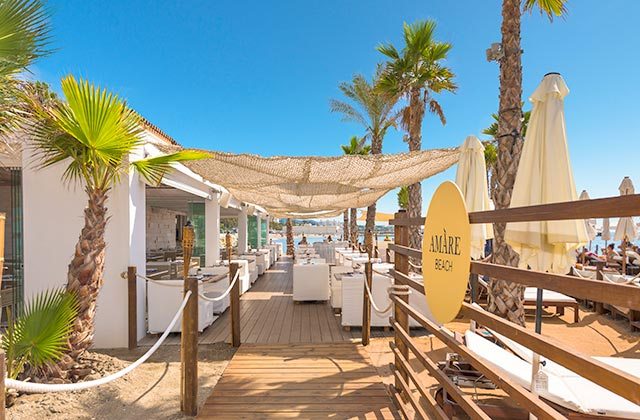 Amàre Beach  Club is the perfect place to spend a morning or an afternoon. Relax on one of its large and comfortable beds right by the sea, let the waiters bring you anything you please, have a relaxing massage and flow to the rhythm of the live music played each afternoon by an amazing Dj.
Lay on one of the Bali beds at the Amàre pool and order a glass of champagne, a refreshing cocktail, a natural fruit juice or anything from our selection of international beers. You could also enjoy its wonderful hot tub.
Let your palate enjoy the flavors of a Mediterranean menu with international hints and gourmet appetizers at the Amàre Lounge. A space of contemporary and eclectic design thought to be perfect by day and by evening.
Opium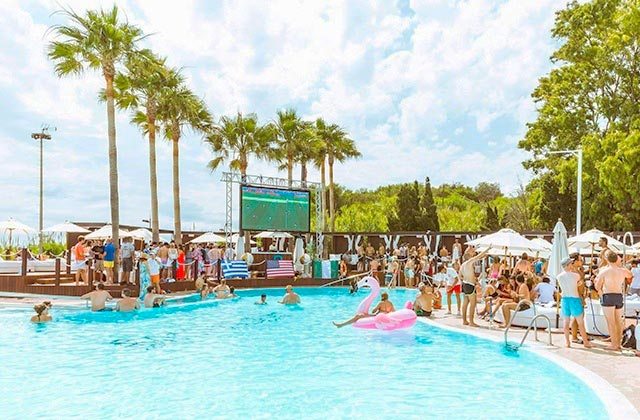 Opium Marbella is right on the beach and offers a pool, beds, bar area and the promise of being one of Marbella's trendy summer establishments.
Opium is the meeting place for young tourists and those visiting the city, since it is deservedly famous for offering a unique ambience, with world renowned artists. An authentic, fun experience with modern and state-of-the art design.
Soleo Marbella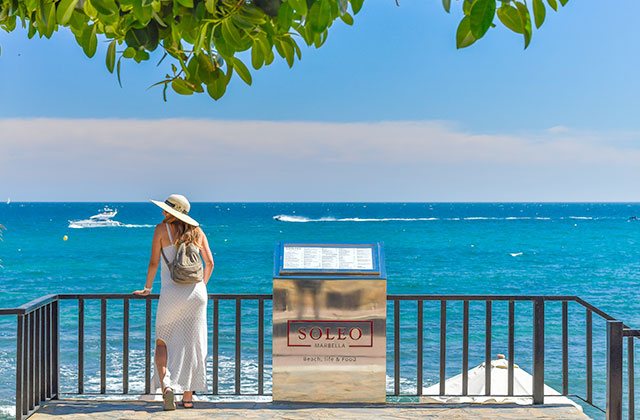 Soleo Marbella has quickly become the place to be thanks to its elegance, exquisite service and excellent gastronomy.
Soleo is a place you need to know if you're visiting Marbella; picture yourself sitting comfortably and enjoying the gentle breeze, while you sample an innovative menu that combines Mediterranean dishes such as fried snacks, rice dishes and seafood with other more innovative, but healthy ones.
Its facilities include a spectacular terrace with some beautiful views of the Mediterranean. Its sunset inspired rust coloured sailboat fabric-based decor gives its patrons the sensation of enjoying an authentic sailing experience.
Mahiki Beach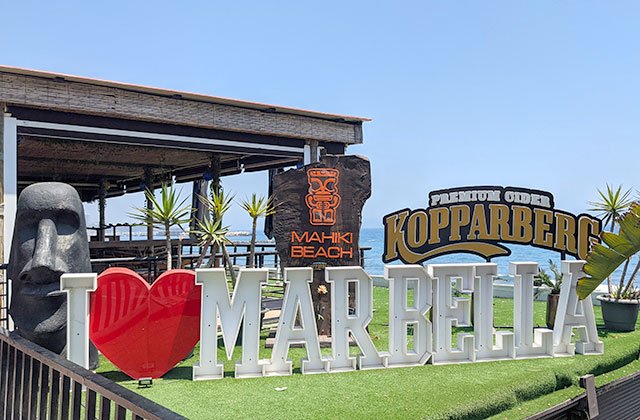 Mahiki is located on the beach, more specifically on the famous Marbella promenade. This beach club perfectly combines local cuisine with exquisite Polynesian dishes
If you decide on Mahiki Beach, you'll enjoy such a fun ambience that it has become the trendy hang out for VIPs, so you can be rubbing shoulders with famous people of the stature of Lady Gaga, Rihanna, Paris Hilton, Kate Moss, Beyoncé, Jay-Z and Kim Kardashian…
Playa Padre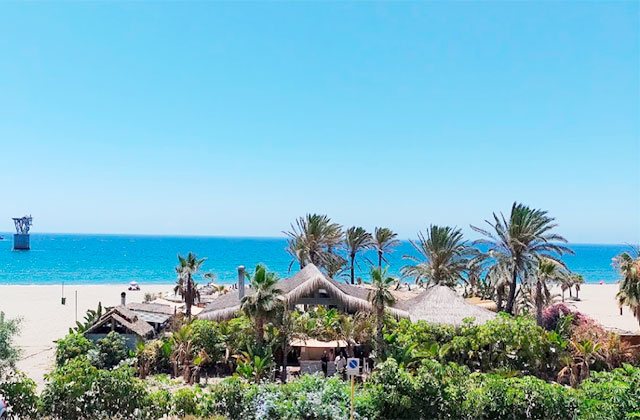 Playa Padre is a beach club located at El Cable, one of the best beaches in Marbella. This establishment has traditional Mexican decor so if you visit, you'll be surrounded by palm trees and skulls. At Playa Padre you'll enjoy a wonderful day of relaxing on its hammocks, but bear in mind that when night falls, this beach club plays host to the best musical performances.
Playa Padre is at one of the coolest establishments in Marbella and visitors are not left indifferent. If you try it, you'll almost certainly want to return.
Trocadero Arena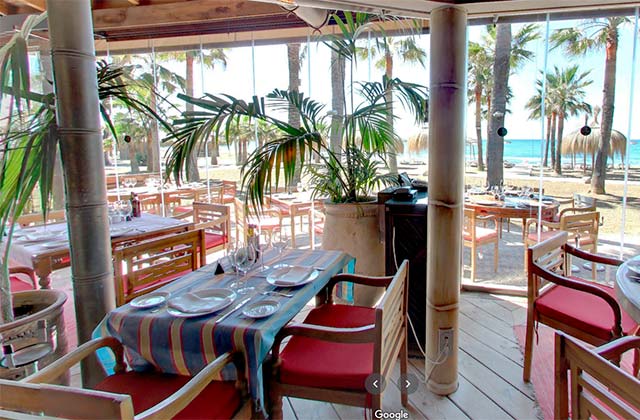 This beach club is almost certainly the most international place on the entire Costa del Sol. It is a beach establishment that is open 365 days a year and its facilities are divided into several areas, depending on whether you want to enjoy some starters, a good lunch or dinner, or the best and most varied cocktails in all of Marbella. Trocadero is located in the heart of the Golden Mile, one of the most popular enclaves in Marbella.
Its gastronomic offerings are based on the best Mediterranean signature cuisine with touches of fusion. Its menu offers sushi dishes, lobster sashimi and almadraba tuna, not forgetting the traditional sardine skewers or the amazing local seafood
La Sala by the Sea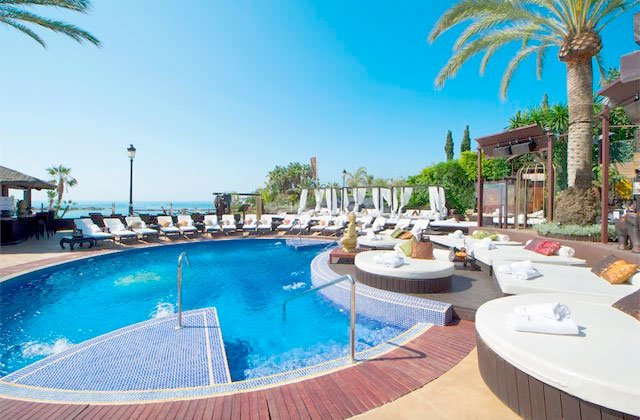 La Sala by The Sea is a beach club inspired by Thailand, located in front of the beach at Puerto Banús. It offers three tropical bars, a Thai restaurant, pool, hot tub and a Zen spa. Everything overlooking the Mediterranean Sea.
Chill out music and live mixes from great Djs will accompany you as you rest under the sun in one of its large beach loungers while sipping a cocktail, take a dip in the pool, have lunch in the Thai restaurant or have a healthy massage.
La Cabane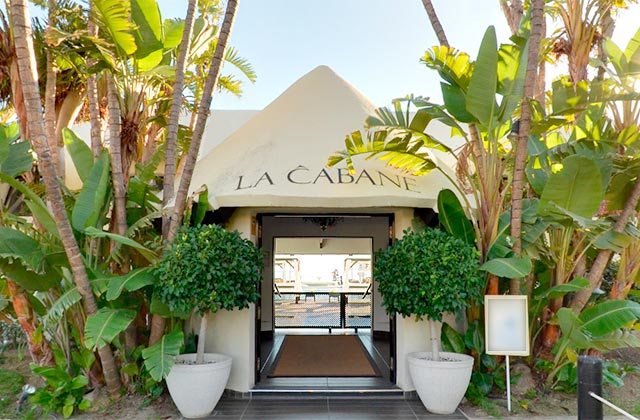 La Cabane was Costa del Sol's first beach club. Spain's Kings emeritus, Juan Carlos and Sofía, are among the long list of famous people who have stayed there. Back when they were the Prince and the Princess, they visited this pioneering beach club located in the Los Monteros residential area.
La Cabane beach club offers every service you need to enjoy an exclusive and relaxing time at the beach. Magnificent panoramic views, direct access to the beach, restaurant with cooking show, cabins, hammocks, VIP areas, spa, free parking lot and excellent service.
Nikki Beach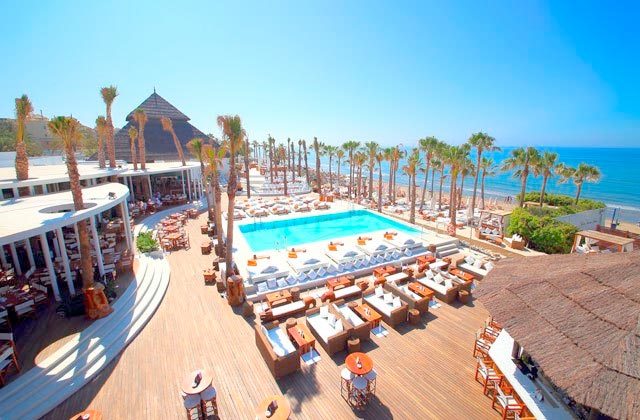 This beach club is located in one of Marbella's best beaches, just 10 minutes away from the center of the city. It was opened in 2003 and it quickly became known for being one of the beach clubs with the most original theme parties.
Enjoy its spectacular views of the sea from its VIP deck, relax next to the pool in one of its VIP beds, choose from a menu of the most representative dishes from different countries of the world at its restaurant and buy yourself something nice at its Lifestyle Boutique.
Music, gastronomy, entertainment, fashion, cinema and arts are all key elements of this beach club. A fun, cheerful, luxurious and exclusive place that will help you live a unique and unforgettable experience.
Estrella del Mar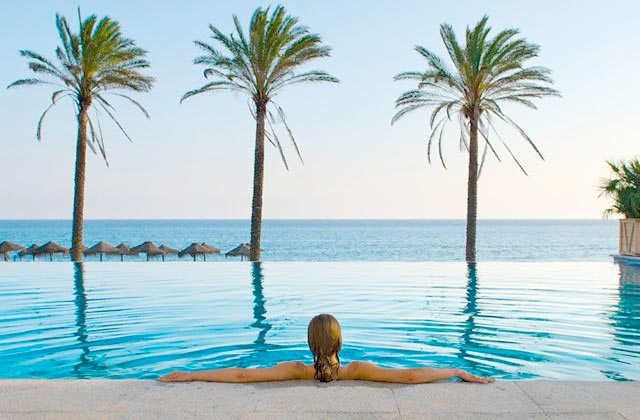 You will find Estrella del Mar at a beach known as Golden Beach, also called Playa del Real Zaragoza (Real Zaragoza's Beach). This is another of Marbella's beach clubs where you can enjoy the best the Mediterranean has to offer.
Soak up the sun, take a refreshing swim, have a delicious appetizer, taste a nice barbecue, order a refreshing cocktail, let yourself be spoiled at the spa or stay in shape at its fitness center. Ask for the Easy Sun Premium hammock service, its list of massages and the "Paintball Nails".
During the afternoon, enjoy the afternoon activities of the beach club, known as "Tardeos", which feature Djs, cocktails and a variety of tapas. After sunset, enjoy the "hora mágica" (magical hour), with its "Spicy Champagne Cocktail", a champagne based cocktail with a spicy and fresh touch.
The Estrella del Mar beach club offers a wide range of possibilities to have a relaxing, refreshing and healthy experience.
Ocean Beach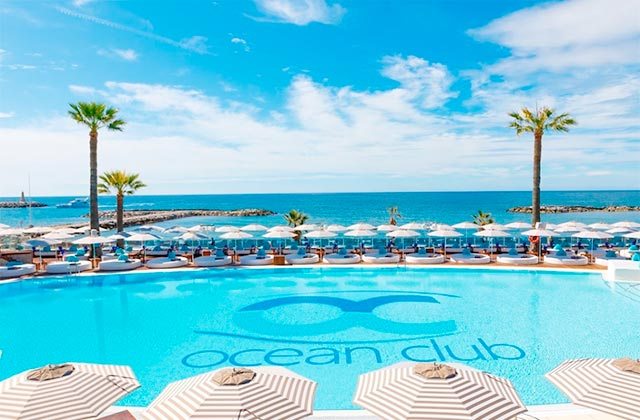 The Ocean Club is one of Europe's most exclusive beach clubs. Style, luxury and glamour are the identity traits of this beach club at Marbella. It is located next to the Puerto Banús Promenade, right at the beachfront. It is the perfect venue to relax and enjoy the festive vibe of the summer.
From its extra-large Bali beds and its partially salt-watered pools, you can enjoy the fantastic views of the Mediterranean Sea. Its restaurant offers a menu that features the best national products, following the gastronomic tradition of the Costa del Sol. It also has a spa, where you can relax and get in shape with beauty treatments and therapeutic massages. Its main bar serves a variety of original cocktails. All the above is accompanied by the music played by a live Dj, dancers and a service staff that is always ready to tend to your needs.
Sea Soul Beach Club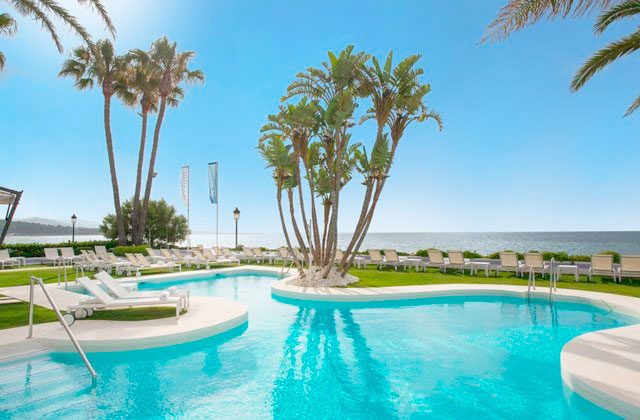 Sea Soul Beach Club is located at the beachfront of the Coral Beach residential area, only 1 kilometer away from Puerto Banús. A perfect location to spend a nice day at the beach.
Enjoy its exclusive services in a comfortable and relaxing setting, taste the delicious meals prepared by its team of chefs: rice, fish and dishes from international cuisine, drink one of its exquisite cocktails, have fun with the shows they hold every day of the week and let the staff of the Sea Soul Beach Club spoil you during your day at the beach.
Besaya Beach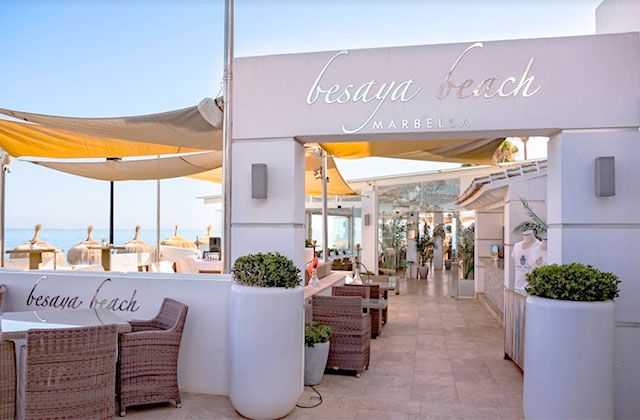 This beach club of Marbella is located at the Coral Beach residential area, near Puerto Banús. A fantastic place to enjoy, at the beachside, an appetizer, a cup of coffee, a cocktail or a delicious meal. Its cuisine is inspired in the Mediterranean tradition and in the Nouvelle cuisine. Everything at Besaya Beach invites you to relax and to feast your senses. It is the result of the perfect combination of design and services aimed at providing comfort and fun.
This beach club offers six different spaces: a snack bar, a restaurant, a gourmet corner, a chill out area with live music from excellent Djs, a cocktail bar and a kitchen. All places designed for you to enjoy the best the Mediterranean Sea has to offer, at different hours of the day.
Worth a visit: discovering the best beaches in Marbella
WHERE TO STAY
If you look for an hotel in Marbella do not hesitate in staying in Fuerte Hoteles. El Fuerte Marbella is a symbol for the city with more than 60 years experience at your service. The hotel has 263 rooms, all soundproofed and equipped with air conditioning, satellite TV, wireless Internet access and private bathroom with free amenities and hair-dryer, among other services. It is also surrounded by gardens, with superb sea views and 2 outdoor pools.