Starlite, the ten essential summer concerts
Every summer since 2012, Marbella becomes the idyllic setting for the best artists from the international scene and for the solidarity action that this event brings about. Starlite is a festival that has the support of great singers and renowned public personalities that through their fame, influence, popularity, and media power can change the lives of thousands of people.
So, thanks to this celebration for charitable purposes, Marbella has one of the most important musical concerts calendars in Spain. If you are planning to travel to the Costa del Sol this summer, take note that from July 23rd to August 23rd, Starlite brings the best shows. Here are ten of the most anticipated performances for this summer in Marbella which you should not miss.
1.     Ricky Martin, July 25th
If you like Latin music, do not hesitate to come to Marbella on July 25th and enjoy Ricky Martin in Starlite. The Puerto Rican has become in the last few decades a standard bearer of this type of music throughout the international geography. With over 70 million albums sold worldwide, 95 platinum records in 20 countries and 40 gold records, his career has been endorsed by numerous awards.
Move your hips to the rhythm of Ricky Martin and his best known songs in one of the most anticipated concerts, and enjoy in person his hit song "Vida" (Life), theme played in the World Cup in Brazil.
2.     Josep Carreras and Ainhoa Arteta, July 31st
The Catalan tenor and the Basque soprano arrive at Starlite 2014 together to give a unique concert that, accompanied by the Malaga Philharmonic Orchestra and under the direction of Maestro David Gimenez, will make the unparalleled acoustics of the Marbella Quarry shine as never before.
If you want to enjoy one of the most spectacular lyric voices, do not hesitate to come to this unique show that will awaken all your senses. This event under the Marbella night will be the best reminder of the Spanish artistic scene.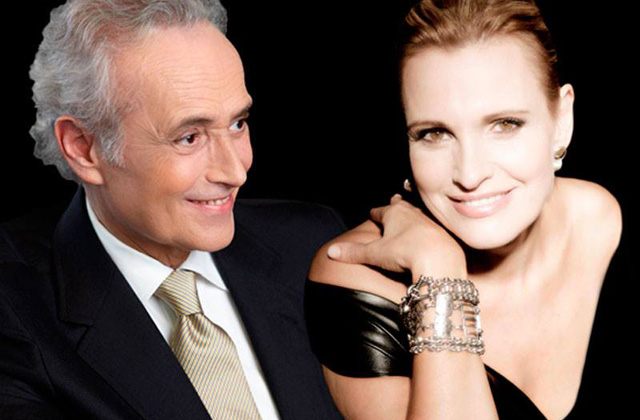 3.     Alejandro Fernandez, August 1st
The Mexican Alejandro Fernandez, winner of two Latino Grammy Awards, has millions of records sold worldwide since 1992, he published his first album with his name.
And so, this summer he arrives at Starlite 2014 with an unprecedented production that will transport you to the purest essence of Mexican music. Alejandro Fernandez will perform at Starlite accompanied by his mariachi and a spectacular band to offer a unique show full of passion.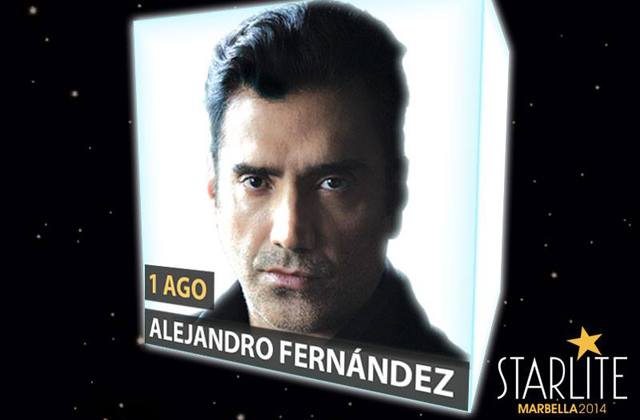 4.     Miguel Poveda, August 2nd
If you want to know the flamenco and the copla firsthand, we recommend you go to the concert of Miguel Poveda. This Spanish flamenco singer will review, in his show, a career that in recent years has been blunted by albums like "Coplas del querer", where he has masterfully explored this genre along with the maestros Amargos and Chicuelo and "Artesano", in which he has delved into the essence of the flamenco and its various styles.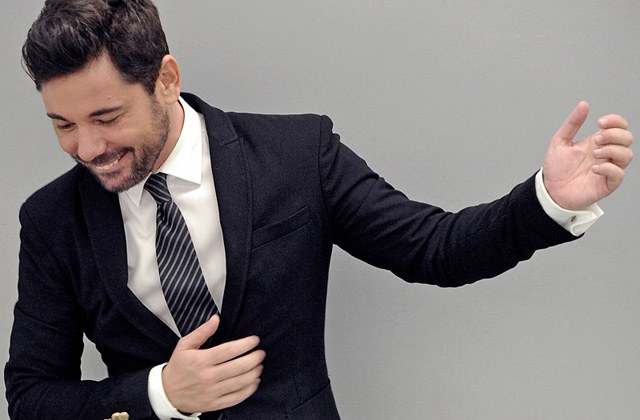 5.     Divas: Marta Sanchez & Gloria Gaynor, August 6th
Two Queen of Pop on one stage. Starlite 2014 exclusively presents the show DIVAS: Marta Sanchez & Gloria Gaynor, two numbers one of the dance floors that will manage to put all the public of the Marbella Quarry on their feet to dance their hits, authentic international anthems.
Be sure to dance and enjoy this unprecedented show that will give your ears the best voices in pop. What better to complete a great holiday than to live a concert like this? Note down August 6th in your agenda and do not miss this concert.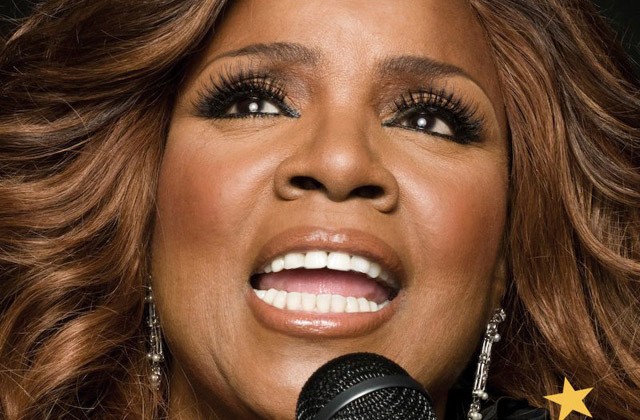 6.     Sergio Dalma, August 7th
The ballads of Sergio Dalma charm everyone. This Spanish artist will take your feelings to the surface and you will be able to listen to his new album, "Cadore 33". An album with 11 new tracks of unreleased nature and especially dedicated to love. On August 7th, Starlite 2014 receives one of the Spanish voices, with unmistakable style, that has always shone in the sky of the Spanish stars.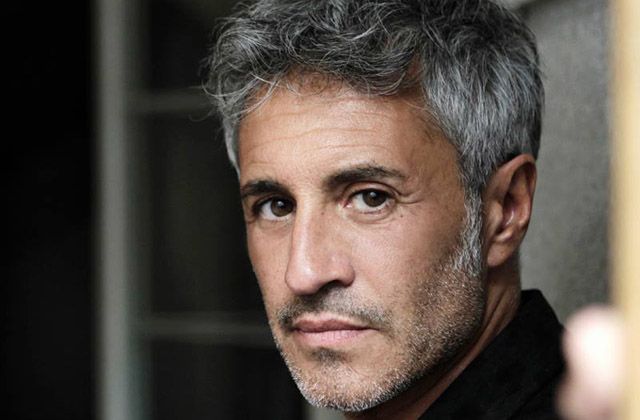 7.     Julio Iglesias, August 13th
The Spanish international singer comes to Marbella to delight his ever faithful and devoted audience with his voice. You must not miss this concert of the Spanish-speaking artist who has sold more albums in its history. His prolific career has left 80 albums released worldwide, of which he has sold over 300 million copies and which have earned him numerous awards.
If you are in Costa del Sol in the first half of August, do not hesitate to buy your ticket. Julio Iglesias never disappoints and his unmistakable voice is one of the most satisfying memories you can take of your holidays.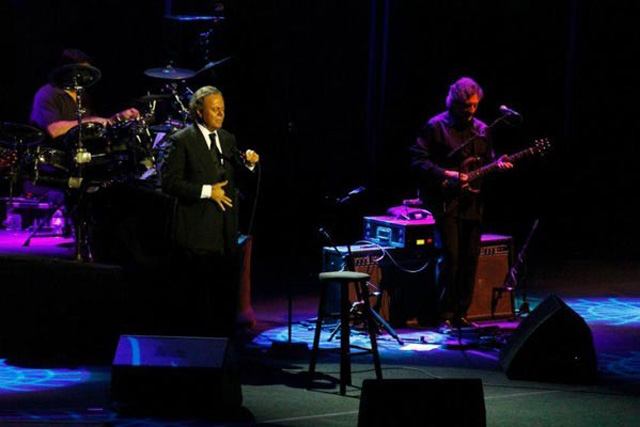 8.     Rosario Flores, August 16th
Rosario, who in addition in the past two years has shown her musical talent being coach of the television program "La Voz" (The Voice), returns to the Starlite stage after surprising all her assistants in 2012 with that mix of rumba, flamenco and art that has turned her into a unique artist. In this concert you will see the essence of the typical song of Spain in one of the most distinctive voices of the national scene.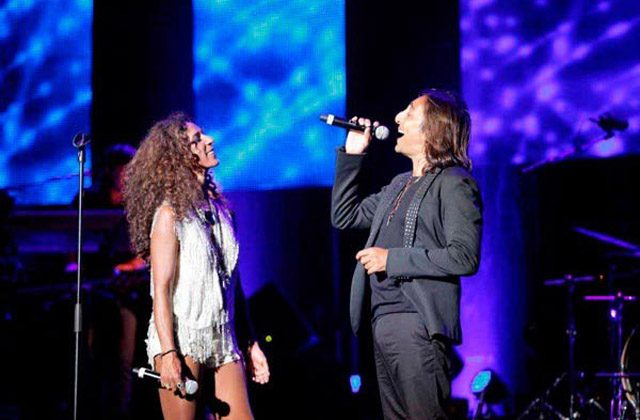 9.     Tom Jones, August 17th
Throughout 46 years, Tom Jones's career has been spectacular and now you will have the chance to see him if you are in Marbella in August. His unique vocal power and charismatic personality have made him one of the most respected, admired and loved international artists.
Tom Jones has not wanted to miss his appointment in Starlite 2014 to present his latest show, where he will perform a selection of his biggest hits and will include themes of his two most recent albums "Praise & Blame" and "Spirit in the room".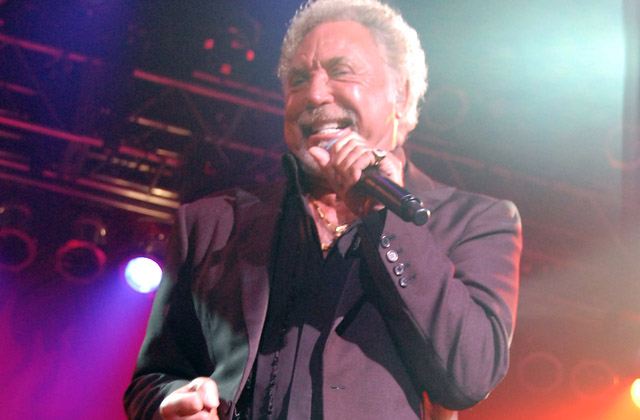 10.  Alejandro Sanz, August 22nd
A unique concert given this year in Spain, Alejandro Sanz and it is in Marbella where he will surely leave his soul recreating the greatest hits of his career.
Composer and author of all his songs, the release of his latest album "La música no se toca" was consolidated last year as the best selling album in 2012 by a Spanish-language artist. You must not miss this idol of the masses that reaps successes wherever he goes.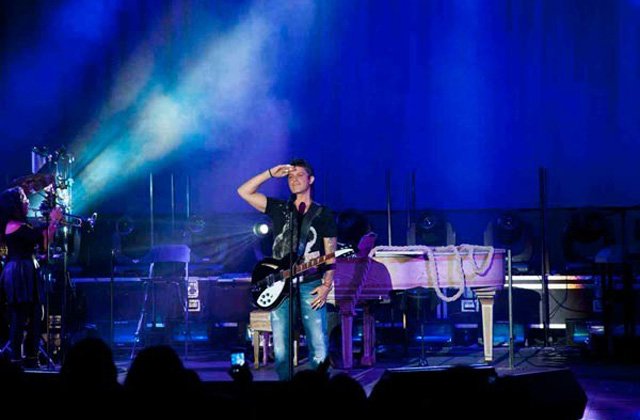 Apart from the concerts, there is the Starlite Gala which is funded through sponsors and distributes 100% of the proceeds to charitable causes, where social projects are carried out. The Starlite Festival organization donates its human team work and makes the entire infrastructure available, the technical support of the festival and the involvement of its suppliers to make the dream possible every year.
If you're in Costa del Sol this summer, do not hesitate and come over to enjoy the best music in the best concerts.
WHERE TO STAY
If you decide to come to Marbella do not hesitate in staying in Fuerte Hoteles. Fuerte Marbella is a symbol for the city with more than 50 years experience at your service. The hotel has 263 rooms, all soundproofed and equipped with air conditioning, satellite TV, wireless Internet access and private bathroom with free amenities and hair-dryer, among other services. It is also surrounded by gardens, with superb sea views and 2 outdoor pools.