Cycling and a half marathon in the pine forest of Cartaya
After the success of last year, Cartaya is once again hosting its 'Ruta de Hoteles' or Hotel Route half marathon on Jun 16th. Costing the same economic entry fee of just 8 euros as last year, the competition will begin at 9am, allowing participants to enjoy a Sunday of sport in a truly unique setting.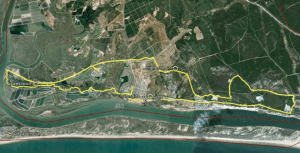 The tour will take participants 21 kilometers by coastal hotels and the El Rompido Cartaya, where they can find the Hotel Fuerte El Rompido. The race catagories range from Junior (born between 1994 and 1995) to the Veteran category F (for riders over 60 years). The first 4.8 miles of the route will be made by road, which remain cordoned off.
Early Sunday morning, participants will pick up their race pack, complete with a sports bag with isotonic drinks, fruit and raffeled spa sessions – a luxurious reinforcement for a healthy lifestyle. The competition already counts 500 spaces for runners, but there is still time to sign up as the deadlines for registration is Thursday June 13. Find out more here.
This is a family activity, so if you want to take part with your kids minors must present proof of their parents, because safety comes first!
A CYCLING ROUTE
No one on the coast can miss the celebration of the Fourth Annual 'Cartaya Pinewoods' Cycling Route which will take place on Saturday June 22. This time around, the registration will be just 12 euros per participant, including a commemorative gift and a fabulous paella tasting, open to all participants who complete the trek. The deadline for registration is until June 19th. The total distance traveled will be 45 miles, offering a great opportunity to enjoy the sites from the back of a bicycle.
For those hoping to go it alone, we have a few suggestions for cycling through the El Rompido, drawn from Wikiloc:
PARADISE ROAD – LAGUA – MALPICA – El ROMPIDO – PORTIL: 24.89 KM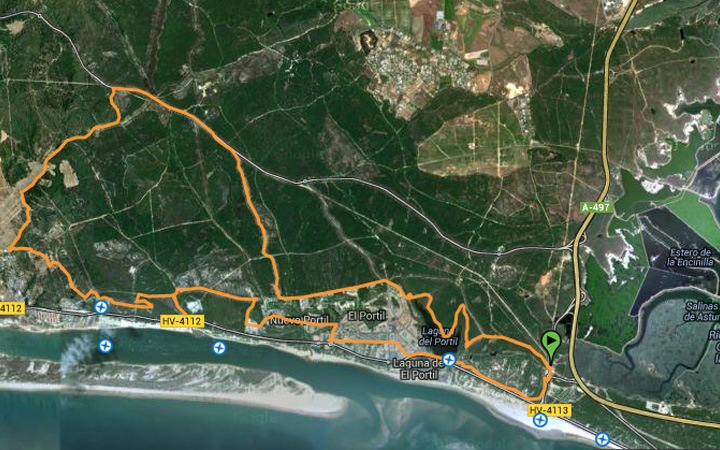 According to Wikiloc, this route offers an uncomplicated, enjoyable ride without a lot of sand, alternating wide lanes with more closed areas – ideal for a good time. It is advised to get off and walk one's bike when passing the Cano de la Culata.
RUTA EL PORTIL – PINAR – EL ROMPIDO: 35.42 KM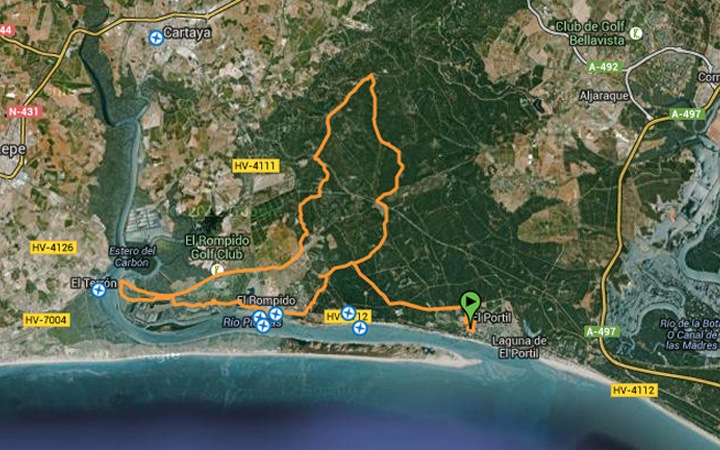 Wikiloc also reports that this route offers a very nice route by bike that transverses the dense pine forest to the Stone River march, offering a contrast of landscapes.
Cartaya is a municipality located in the province of Huelva, which includes 4 miles of beach, divided between El Rompido, Playa de San Miguel and New Portil beach. Besides enjoying the coastal zone and its natural beauty, you can visit the former Convent of the Holy Trinity, the parish church or the Castle of the Zúñiga – just a few local landmarks – and historic town, allowing a truly unforgettable experience.