THINGS TO SEE AND DO IN MANILVA
Manilva is one of the sun and beach tourist destinations on Costa del Sol. It is the last coastal town west of the province of Malaga. Border between Campo de Gibraltar, in Cadiz, and the province of Malaga.
The municipality of Manilva has several population centers. Sabinillas with the Port of the Duchess are the most important from a tourism point of view.
Next to its beaches and its marina, Manilva offers the tourist an interesting historical and cultural heritage; here you will find many things to see and do.
Among the things you can see in Manilva are its Castillo de La Duquesa, a couple of churches and the archaeological remains exposed in the Municipal Archaeological Museum.
The practice of outdoor sports, shopping and enjoying its gastronomy are some of the fun things you can do in this municipality.
What to see in Manilva
Here we present you a list of the sites that you should visit in Manilva. Places of historical and artistic interest.
Castillo de la Duquesa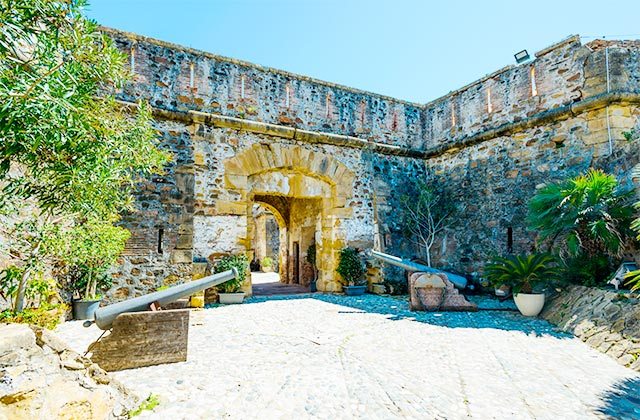 Fortress built in the 18th century. It occupies the place of an ancient Roman villa. Part of the material used for its construction belonged to that village. It is from the time of Carlos III. It was built to defend the coast from pirates.
Today it houses the Archaeological Museum of Manilva. Perfect place to take a tour of the history of this municipality. The objects exhibited in this museum come from the Roman archaeological site of the Surroundings of the Castle of the Duchess. Objects dated between the end of the first century and the 5th century AD.
Torre de Chullera
It is one of the numerous watchtowers along the coast of Andalusia. It is located in a beautiful zone of coves, limiting already with the province of Cadiz.
El Ingenio Chico
One of the two sugar mills built by the Duke of Arcos in this territory.
Casa Villa Matilde
House owned by a brother of Blas Infantes, the so-called father of the Andalusian homeland. In it are exposed some of the archaeological remains of the time of the Romans found in Manilva.
Iglesia Parroquial de Santa Ana
Temple raised at the end of the 18th century, on top of a smaller one at the end of 16th century. It is located in the inner town of Manilva.
Iglesia de San Luis de Sabinilla
The current temple is the result of different reforms carried out throughout its history. Its original construction dates back to the 16th century.
What to do in Manilva
Enjoy its beaches, outdoor sports and delight with the Andalusian gastronomy in its bars, restaurants and beach bars are some of the things we recommend you to do in Manilva. Also to go shopping in its markets.
Enjoy the cuisine of Manilva
Here we present you some of the best restaurants and chiringuitos of Manilva:
Restaurante San Rafael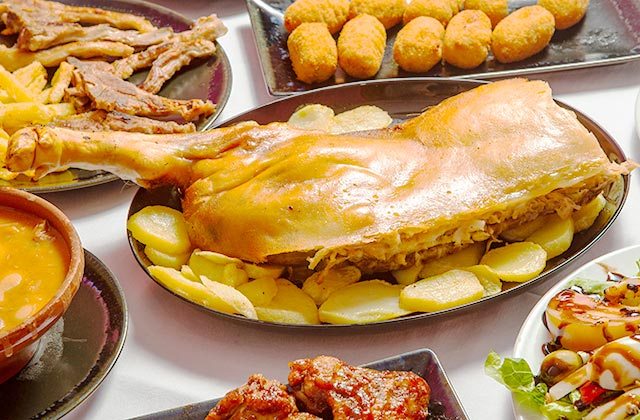 Considered one of the best restaurants in the area, it has been open to the public for about 40 years. It is the typical Castilian restaurant. You have to try its medieval style suckling pig, its suckling lamb, its paellas and its salted fish.
Chiringuito Dieguichi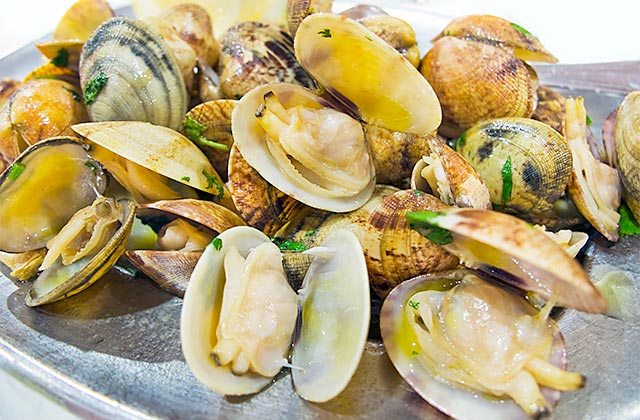 A nice snack bar for lunch, dinner and have drinks in a unique setting. It is located at the foot of a crystal water cove, on the beach of Punta Chullera. You will suck your fingers with their fish and seafood rations and dishes à la carte.
Parapiro's Restaurante Pizzería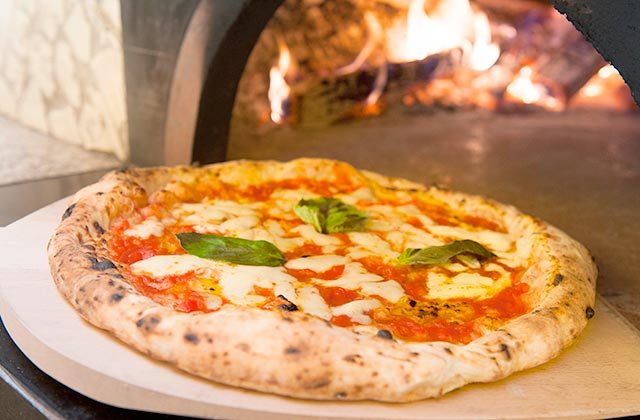 Restaurant run by an Italian family. Ideal to taste real Italian pastas and pizzas. Recipes made with raw materials from Italy and local products. They make their own pastas and pizzas in their wood oven and their obrador. It has been open to the public since 1985.
Enjoy the beaches of Manilva
Keep on reading so you can enjoy the beaches of Manilva and know what you can do in them.
Playa de Punta Chullera
It is a beach of particular scenic interest. It is surrounded by rocks and low cliffs; suitable to do underwater fishing. Different marine species live in its clean and transparent waters. The most abundant are octopus and grouper.
Playa de La Duquesa
Where the Castle and the Marina of Manilva is located; one of the centers of greater tourist interest of this municipality of Malaga. It has all the services and facilities to spend a pleasant beach day, without renouncing the amenities of the urban center.
Playa de Sabinillas
It is located in front of the urban area of the fishermen's neighborhood that gives it its name; it provides all the services and facilities of an urban beach.
Playa del Castillo
Here you will find everything, an extensive strip of sand, rocks ideal for fishing and special corners for bathing and sunbathing with the family. It also has beach bars where you can taste the tasty fish of Manilva.
Playa de Los toros
One of the most peaceful and natural beaches of Manilva, located near to the border with Cadiz. It is ideal for those who give up the comforts of urban beaches.
In the coast of Manilva, you can practice nautical and aquatic sports such as sailing, windsurfing, diving and fishing.
You can also do outdoor sports such as golf, hiking, horseback riding or cycling. It has an extensive network of rural roads for walking, cycling or riding.
Shopping in Manilva
Shopping in Manilva is another fun thing you can do. Markets are a very attractive option, especially in summer. We recommend the Marlacoco stand, costume jewelry and accessories, and the MP Jewelry stand, where you will find exclusive, handcrafted and very beautiful silver pieces.
Mercadillo de Sabinillas
On Fridays, on the Paseo Marítimo, next to the building of La Noria. Open from 8:00 a.m. to 2:00 p.m.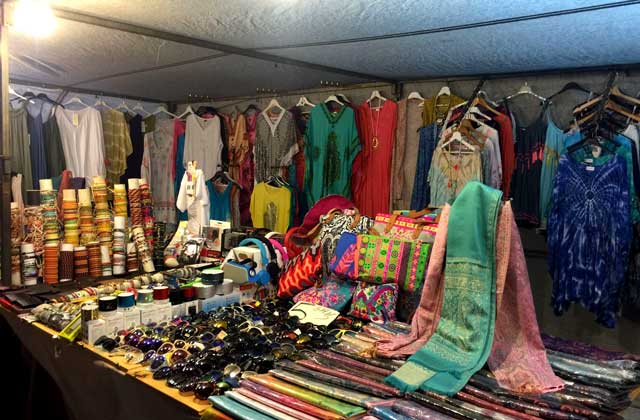 Mercadillo del Mar
In summer, on Fridays, Saturdays and Sundays, in the Paseo Marítimo de Sabinillas. Open from 20:00 to 24:00 hours.
Mercadillo del Puerto de la Duquesa
Every day, during the summer season, from 20:00 to 24:00 hours.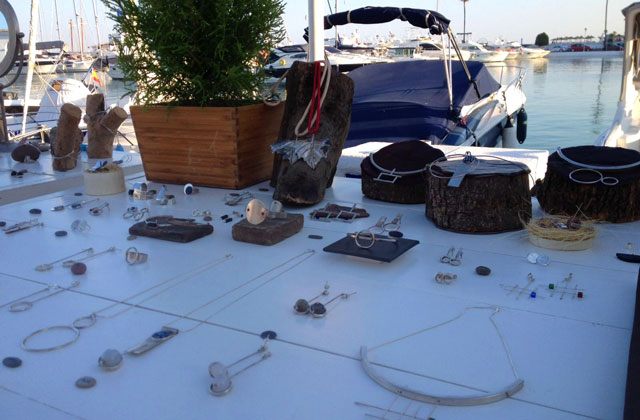 Mercadillo de los Domingos
Where you will find second and first hand items. Open from 8:00 a.m. to 2:00 p.m.
How to get to Manilva from Málaga and Marbella
To get to Manilva from both Malaga and Marbella, you can take the A7. The distance between Málaga and Manilva is 104 kilometers along this route. Between Marbella and Manilva, 46.4 kilometers.
WHERE TO STAY
Without a doubt, the best place to stay in Marbella and Manilva is Fuerte Hoteles. This chain has over 60 years of experience as a leading chain. Holidays in couple, family or friends, either way you choose to travel seamlessly adapts these hotels where you can practice many outdoor activities in these destinations and you will find facilities for you to enjoy your favourite sports. And for little ones, the hotels have fun and entertaining animation programmes for children. Do not hesitate to stay at Fuerte Marbella (Marbella) if you travel to these two cities on the Costa del Sol.