Where to park in Marbella without dying in the process
Parking in Marbella is a complicated task, especially in summer. The areas of the city centre and Puerto Banús are the most difficult, but also have the best infrastructure for relieving the problem: car parks. In general, public car park rates are not economical, but you can save quite a lot of time without getting bogged down in endlessly circling the area. You can also park your car on the street, but bear in mind that the blue zone is not free.
Parking Indigo – Avenida del Mar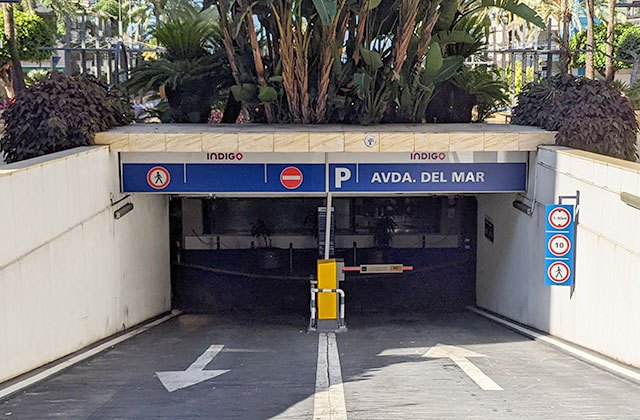 The Avenida del Mar car park is located right in the centre of Marbella, just behind Alameda Park and a few feet from both the beach and the old town. Vehicles can access it via calle Macintosh and calle El Fuerte, while pedestrian access can be found on Avenida del Mar itself.
Parking Fuerte Marbella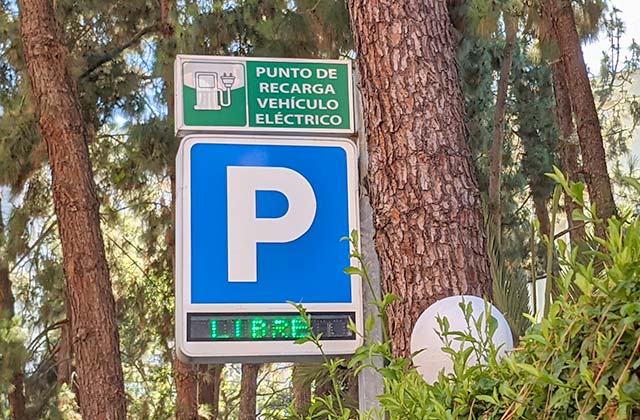 The fantastic location of hotel Fuerte Marbella's public car park makes it an excellent place to leave your car when you visit the city. It's right in the heart of the city, just a stone's throw from the beach, next to the marina and very close to the old town. The car park's entrance and exit are located on Calle El Fuerte, just a few steps away from all services and places of interest in Marbella.
In addition, Fuerte Marbella's car park has a recharging point for electric vehicles.
Parking Amàre Marbella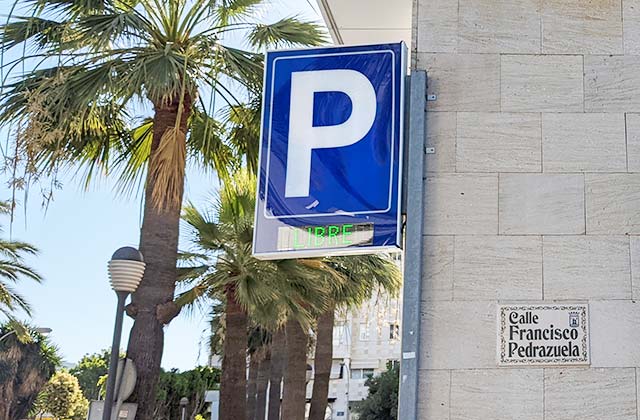 Amàre Beach Hotel Marbella's car park is open to the public in an unbeatable location, beside the sea and just a few minutes on foot from Marbella's old town centre. It's the perfect choice if you want to visit the city's most attractive locations or enjoy a day at the beach. Its entrance is found on Calle Francisco Pedrazuela (which crosses Avenida Severo Ochoa).
Plaza de la Victoria Car Park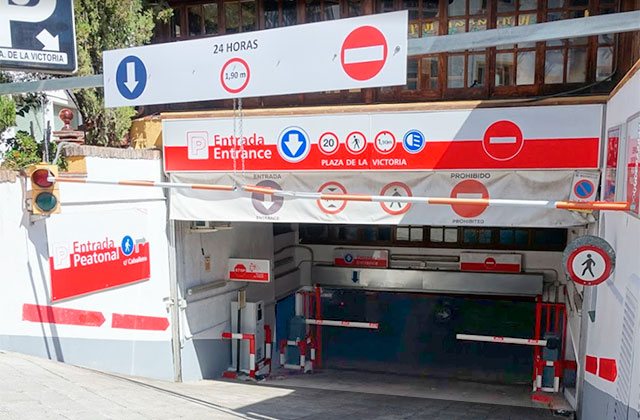 This public car park is an ideal option for those wishing to visit Marbella old town the city centre. Located right next to Plaza de la Victoria, under the well-known restaurant La Pesquera, this public car park is accessed via calle Huerta Chica.
Once you've left your car, you can get to the promenade on foot in under two minutes by crossing Alameda Park and going down Avenida del Mar. The old town can be accessed opposite the La Pesquera restaurant.
If the car park is full, you can keep going until you get to the Marbella Municipal Market, where you will find another public car park. Alternatively, there is also the Avenida del Mar car park located on the other side of Alameda Park.
Marbella Municipal Market Car Park, Empark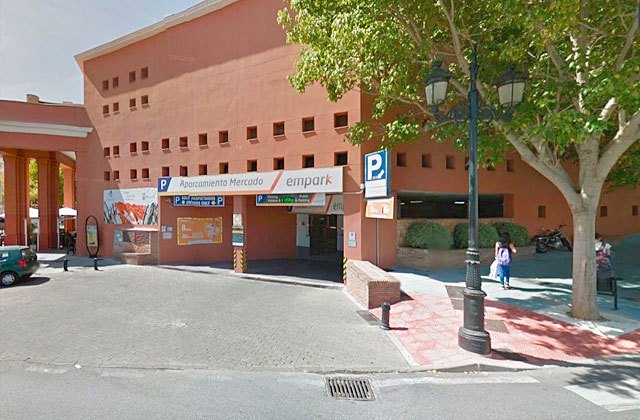 This Marbella car park is located in the Municipal Market, next to the city's old town, right in the centre. Vehicles enter on the corner of Avenida del Mercado and calle Jacinto Benavente, while pedestrian accesses are located on calle Quevedo, Plaza del Mercado and in the market itself.
This car park is suitable for those visiting Marbella city centre, though perhaps a little hard to find, since it is accessed via some narrow little streets behind the old town, but if you use the Municipal Market as a reference point, you won't get lost.
El Molino Car Park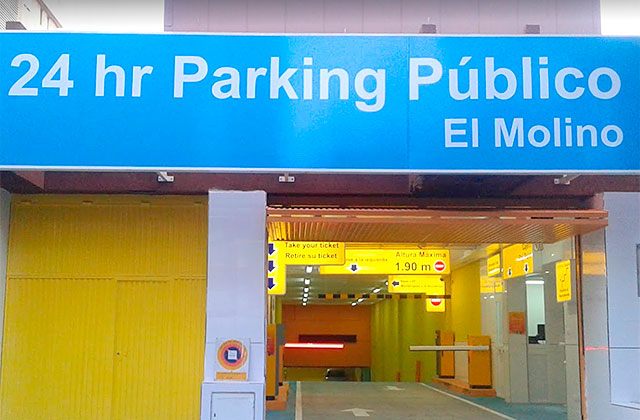 The El Molino public car park is in the centre of Marbella, specifically on calle Gomez de la Serna. It is open 24 hours a day, 365 days a year, and has 230 spaces (21 of which are especially wide) and video surveillance. Its location is ideal: easy access to the beach, restaurants and shops in the Constitución Park area.
There are also payment cards and special discounts: contact El Molino public car park for more information.
Edificio Parquesol Car Park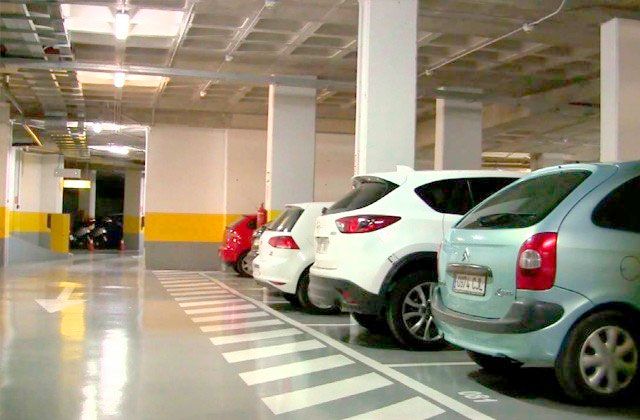 If you're looking for a car park in Marbella city centre and old town area, this public car park is another option.
Perhaps it is a little hidden away and hard to find, but you can use the bus stop opposite the Marbella Center building as a reference point. On the other side of the street there is a very tall building called Edificio Parquesol. The car park is entered via Avenida de Nabeul. If you come from Avenida Ricardo Soriano, you'll need to make a turn at the building. Once you've parked, the old town, Alameda Park, Avenida del Mar and the beaches are a few steps away.
Arias Maldonado Car Park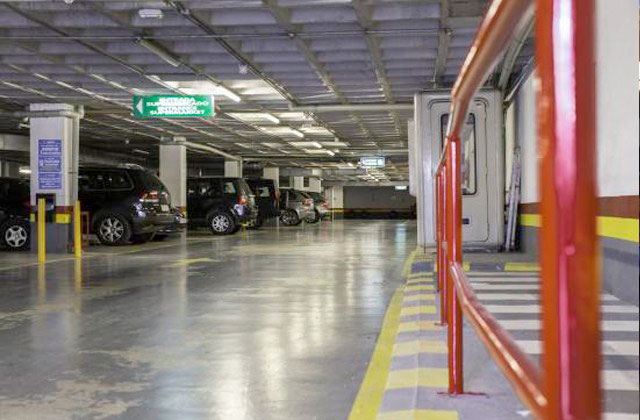 This public car park in Marbella is known as the Constitución car park, since it is located next to the park of the same name at the end of calle Arias de Maldonado.
Its short distance from the promenade makes this car park very popular.
In summer, it can often fill up, however, it still represents a good alternative for parking in the centre of Marbella.
If you don't find a space here, turn right at the corner and keep going down calle Camilo José Cela. You will soon reach the Plaza del Mar shopping centre, where there is another public car park. Pedestrian accesses are located on both sides of the street. Its rates are in line with those of other public car parks in the city.
Parking Indigo – Francisco Norte-Playa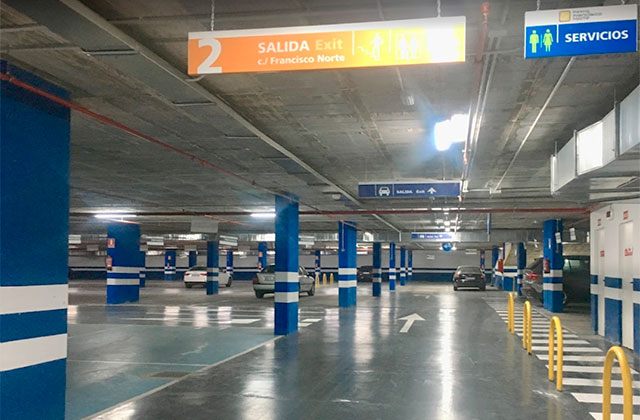 Only three minutes away from Marbella promenade and the beaches. Surrounded by restaurants, hotels and shopping area, this car park is a very good option to leave the car in Marbella.
Benabola Public Car Park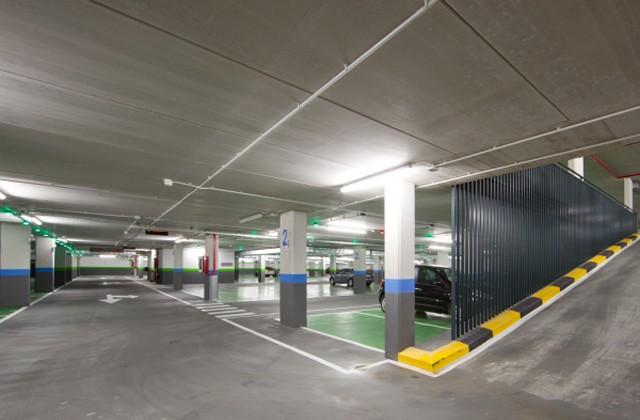 The Benabola car park in Puerto Banús is located under the Park Plaza Suites Hotel. Just a few feet separate it from Duque beach on one side and on the other from the main entrance of the marina. It is a very convenient parking option if you want to have everything to hand.
Like all the car parks in the area, its rates are not economical and it must be borne in mind that Puerto Banús is the most expensive part of Marbella. In any case, the time you save is considerable, especially in summer when visitor numbers are high. It's easy to find if you go down Avenida José Banús, where you'll see its entrance on the right of the roundabout at the end of the street.
Parking Saba Puerto Banús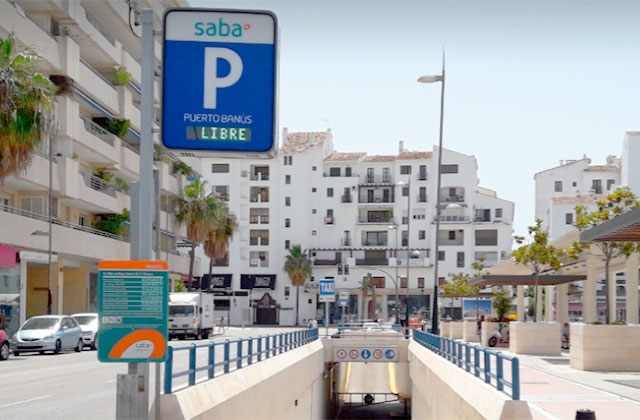 Public parking located in the heart of Puerto Banús. It has car and motorcycle spaces, as well as spaces for people with reduced mobility. It also offers services for electric cars.
Cristamar Car Park, Puerto Banús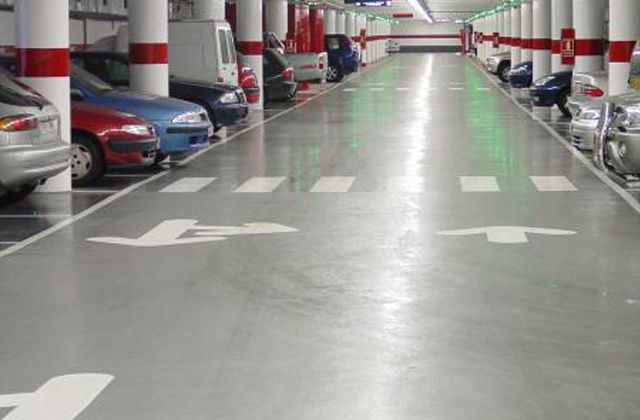 The Cristamar car park is located inside the shopping centre of the same name at the entrance to Puerto Banús, right opposite Río Verde beach. We recommend if you want to leave your car next to the port and beach, since from here you can get anywhere on foot. The entrance is a little hidden away. As you get to the end of Avenida de las Naciones Unidas, you will see the underground entrance; pay attention to the signs. Its rates are in line with those of other public car parks in Puerto Banús, in other words, they are not very economical. The cost per minute is higher during the first half hour and drops a little thereafter. If you're looking for parking in Puerto Banús, this is one of the most practical options.
El Calvario Public Car Park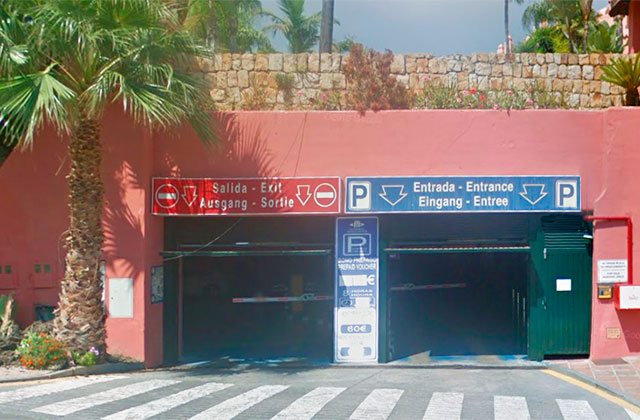 The El Calvario car park is one of the cheapest public car parks in Marbella. It is open Monday to Friday from 8.30 a.m. to 4.30 p.m. and the daily (8-hour) pre-payment card costs just under 3 euros. If you decide not to opt for the card, the cost is 1 euro per hour. There are also 24-hour daily and monthly cards starting at 40 euros. In addition to its reasonable cost, this public car park in Marbella is also very practical: you can get to both the beaches and the city's old town on foot in less than 10 minutes. Remember that it is closed on Saturdays and Sundays, except for users with daily and monthly cards.
30 things to see and to do in Marbella
WHERE TO STAY
The best accommodation option in Marbella is hands down Fuerte Hoteles. With over 60 years' experience, this chain offers you excellent service and is a leader in quality. Whichever way you decide to travel, whether it be with your partner, family or friends, will perfectly adapt to these hotels, where these destinations offer countless outdoor activities and you will find facilities for you to enjoy your favourite sports. Make sure you stay at El Fuerte Marbella if you travel to this city on the Costa del Sol.