The best virgin olive oils in the world are Andalucian, which ones should we try?
Andalucia has certainly been a land of olive trees for thousands of years. The olive tree dominates the landscape of southern Spain, with more than a million and a half hectares dedicated to its growth and gastronomy, as it is the basis of the Mediterranean diet.
Here the best extra virgin olive oils of the world are manufactured, and it is not the Andalucians who say this. For another year they have been in the 2021 ranking of the World's Best Olive Oils of the International Oleic Council. Out of the first ten best oils in the ranking, nine are Andalucians. This is because Andalucia is the largest oil producer worldwide, with more than 800 tons.
Properties of extra virgin olive oil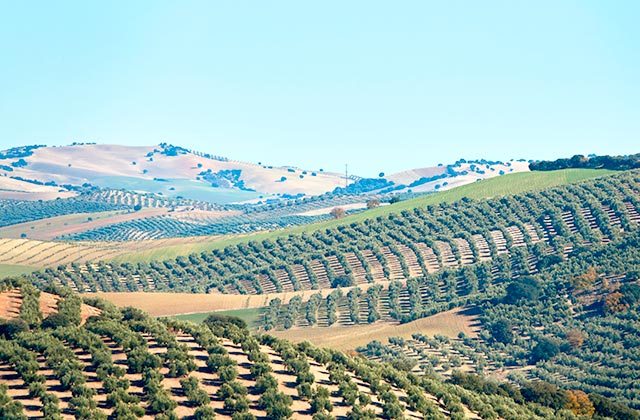 Today the oil is prized worldwide for its positive effect on our health as it is unsaturated fat, more beneficial than other fat coming from butter or margarine for example. Its daily consumption prevents cancer, cardiovascular diseases, diabetes and cholesterol problems, among other ailments. It has also been shown that the consumption of extra virgin olive oil slows the effects of ageing. On this link to see some of its properties that are good for your health.
The Andalucian extra virgin olive oil, like wines, has a Denominación de Orígen (D.O) which ensures the oil is not altered in any way and retains the aroma and original flavour of the olive, thus maintaining its excellent qualities. These oils are extra virgin, do you know the difference between the different types?
Olive oil properties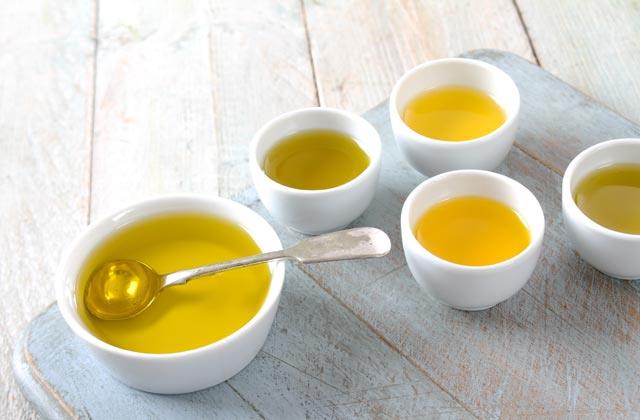 Extra virgin olive oil is 100% olive juice with no additives or preservatives, which preserves the flavour and aroma of olives and therefore meets the highest quality requirements with a maximum acidity of 0.8%. The next type would be the virgin olive oil, which even when it has olive juice without preservatives or additives, it does present some chemical alterations that limit the acidity up to 2%.
Although we could continue mentioning more types of oils – which are lower in the purity-quality ladder-, the next and final olive oil type for us would be olive oil (plain, not virgin or extra). It is a result of the mixture of other refined and virgin oils (the ratio varies around 10/20% olive oil and 80-90% refined oils), hence this oil is not pure olive juice.
Olive Varieties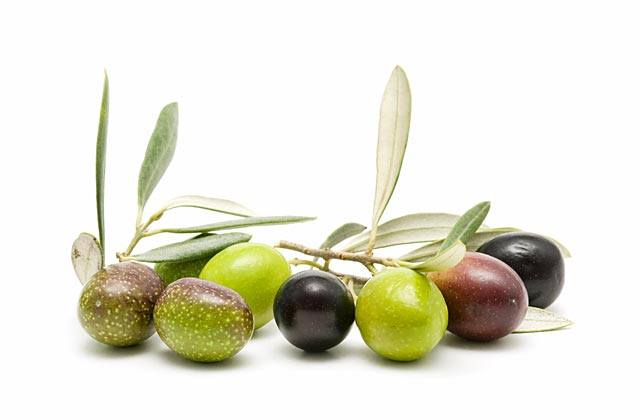 That said, the protected Andalucian oils are extra virgin and they have a greenish-golden yellow colour and fruity flavour from the different varieties of olives. What are the most used in Andalucia? Picual olive is the most widely produced throughout the world, with its bitter flavour, fruity smell and green colour.
Another variety is the picuda olive, which has a fruity after-taste of almond oil and a touch of apple, giving it a sweet flavour. Another of the most used types in Andalucia is the hojiblanca, which also provides fruity, aromatic, sweet and slightly spicy oil. Another of the most native olives in southern Spain is the verdial olive, typically from Malaga, which lacks bitterness and has a sweet and fruity taste. We can also mention the Lechín or Arbequina olive.
D.O for extra virgin olive oil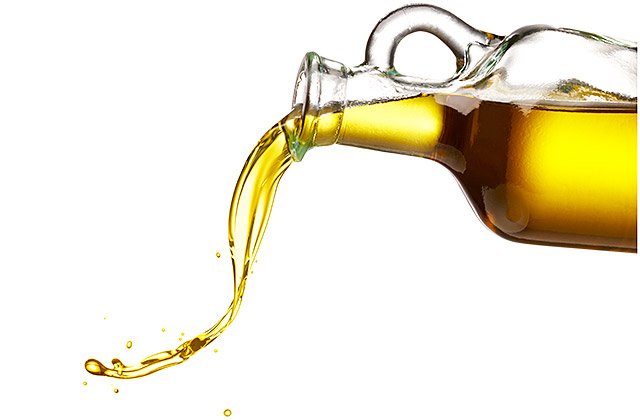 All lead to wide variety of oils, each one with their own personality and for all tastes, which are set out in twelve protected denominación de Origen (PDO), which you will see under the label, visible in their bottles reading 'Certified Quality'. As it could not be otherwise, this certification is led by the land of olive oil par excellence, Jaén. This province has the DOP Sierra de Cazorla, Sierra Mágina and Sierra de Segura. Followed by the PDO Baena Cordoba, Montoro-Adamuz, Priego de Cordoba and Lucena oil. Granada has the DO of Poniente de Granada and Montes de Granada. And finally with a PDO each Malaga (Antequera DOP), Cadiz (DOP Sierra de Cádiz) and Seville (Estepa DOP).
We can talk about Andalucian extra virgin olive oil at length: traditional techniques and organic production, its benefits, its culinary applications, ways to recognise each type, but now it is time to talk about the best part of this post: identifying the best olive oils of the moment .
We start with some of the best Andalucian extra virgin olive oils:
Venta del Barón Oil – Muela Olives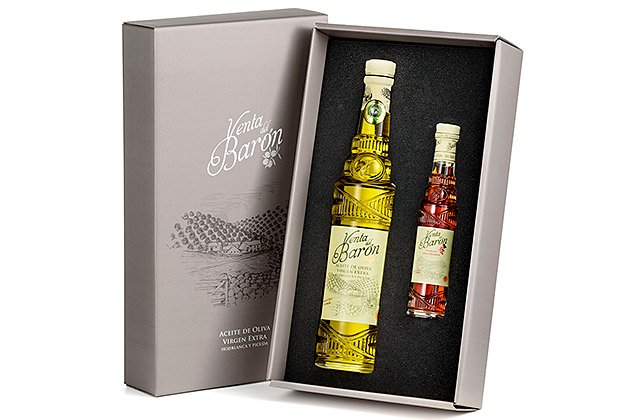 This oil has been named as the best oil in the world and received the prize for the World's Best Olive Oils. As it could not be otherwise, it comes from Andalucia, specifically under the Protected Denominación de Orígen Priego de Cordoba. It is an intense fruity green olive oil with herbal notes, mint, almond and apple. It is sweet, slightly bitter and spicy. Ideal for breakfast (extensive information on typical Andalucian breakfasts ) and salads.
Bravoleum Picual Oil, Special Selection – Explotaciones Jame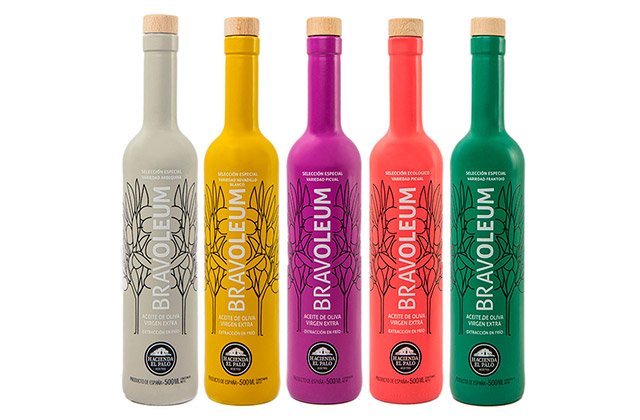 Explotaciones Jame is an oil producer from Jaén which has an important added value: the oil produced comes largely from their own olives, so they have absolute control of their production. This has led them to become the second best oil in the world from the small town of Villargordo. Their oil Bravoleum Picual has a fruity taste with an aftertaste of almond and tomato, and smells of other fruits such as bananas presenting a grass green tone. It has a mild and spicy bitterness, making it perfect for drinking with bread or as an enhancer of flavour for any dish from the Mediterranean diet.
Oro Bailén Reserva Familiar Picual – Galgon 99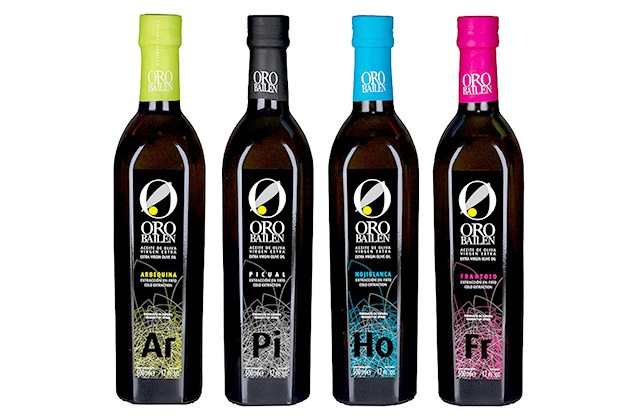 The preparation of this liquid gold substance we call oil requires great effort. Oro Bailén Reserva Familiar Picual is a good example, named as the third best oil in the world, for which they need between 8 and 10 kilos of picual olive per litre of oil. It has an intense and complex fruity green colour, where aromas of tomato, apple or freshly cut grass are enjoyed, but certainly what marks this oil is its balanced bitter – spicy taste, very nice and fresh on the palate. We recommend using it natural, with cold, warm or hot foods such as carpaccio, vegetables or fish.
Finca La Torre Oil Selección Hojiblanca – Finca La Reja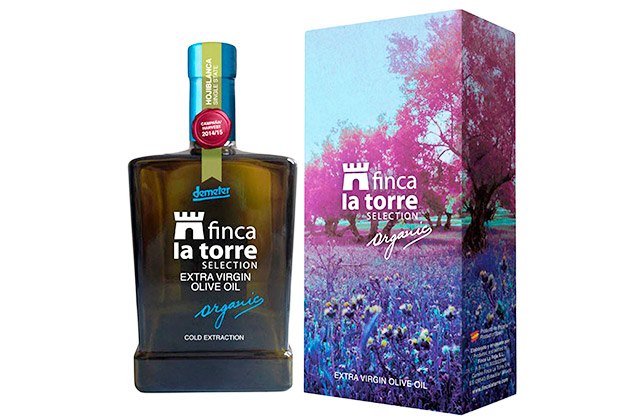 From Bobadilla, in Malaga, Finca La Torre has done well in the world of oil, ranking as an ecological oil company, which apart from producing liquid gold it elaborates other ecological and organic products such as cheese. A combination of both elements sounds like the perfect pairing for good food lovers. Its extra-virgin olive oil Hojiblanca Selection Finca La Torre gets number four of the best oils in the world. It is ecological and biodynamic oil with an intense fruity taste and a smell of freshly cut grass and olive leaves. It is bitter to the mouth, progressive and persistent with hints of green almond and apple spice.
Morellana Oil – Successors of Hermanos López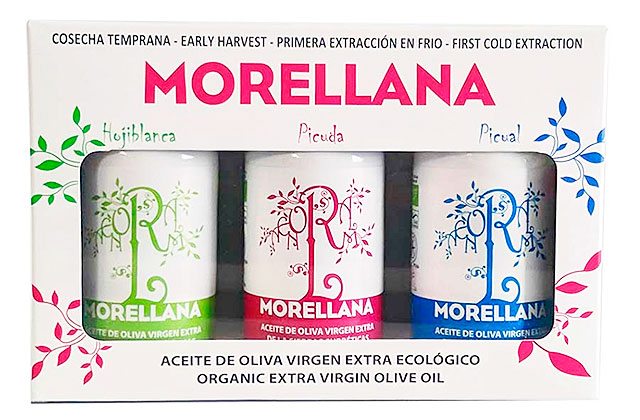 Today the old olive press that Antonio López Ortiz built back in 1918, has been modernized and replaced by a modern ecological system that does not produce any vegetable water. Their olive juice comes from olive groves in the south of Cordoba, in the towns of Luque and Baena, where their successors have managed to place their oil as the best seventh in the world (and fifth for Andalucia), according to the top ten World's Best Olive Oils. . The Morellana oil has a limited production of 8,000 bottles per year, presenting a fruity green aroma of high intensity with hints of apple; sweet at first, bitter and slightly spicy.
Picuda Oil – Muela Olives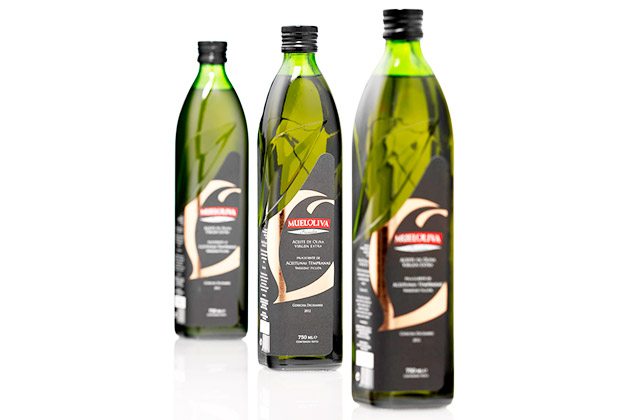 Another product from the company Muela Olives (who holds the best oil in the world) ranks as the eighth best oil in the world (according to this ranking we place it as the sixth best oil of Andalucian origin). This is the case of Mueloliva Picuda. This extra virgin oil flavours dishes like no others, has a mature-green medium intensity with a fruity taste, with hints of herbs, leaves and fruit such as apple. The palate is sweet, slightly bitter and moderately spicy. Ideal for seasoning salads, grilled vegetables or pasta and fish.
Soler Romero Ecologic Oil – Alcanova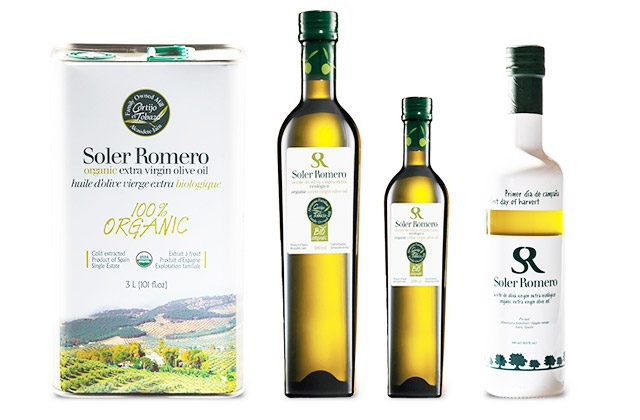 At this point in our post, we have finished with the top ranking according to World's Best Olive Oils, as the rest of these products we have talked about comes from different locations. Andalucia has other oils that stand out for their quality and taste on the palate and also deserve a space in this post. One is the extra virgin Ecological Soler Romero oil, produced by Alcanova (Alcaudete), which has received an award as the best oil of the season in the Jaén Selection awards.
Oleoestepa Hojiblanco – La Inmaculada Concepción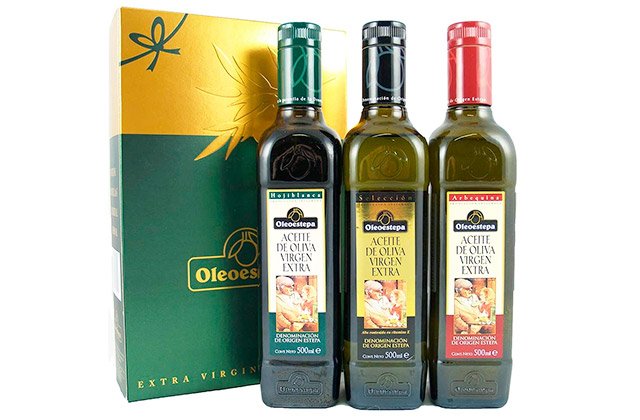 Oleoestepa has received one of Spain Food Awards for Best Extra Virgin Olive Oil during the 2014-2015 campaign, within the production of variety of bitter green fruity oils category. The mill in La Roda de Andalucía (Sevilla) produces this very intense fruity green olive oil, with notes of fresh grass, leaf and tomato, almond and apple. It is bitter to the mouth, spicy with medium-high intensity.
Real Gold Oil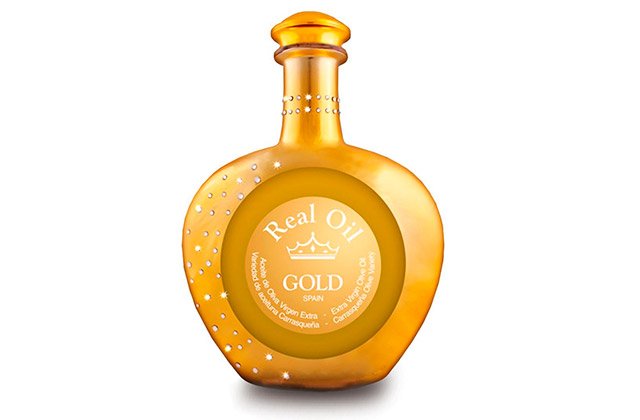 Speaking of jewellery, Royal Gold oil is one of the most expensive and exclusive oils in the world. It is extracted from olive trees in Alcalá la Real in Jaen, creating a gourmet product in a box with a spoon for tasting and a metallic bottle with Swarovski crystals. A treat for ostentation lovers, because the 750ml bottle costs around 180 € and sold in places as diverse as New York, Oman and Brazil.
Discover the best Andalucian products through their Denominations of Origin
The Andalucian wine, a culture of life
WHERE TO STAY
If you want to discover the best olive oils in Andalucia, make sure you stay at the best hotels. The best option, of course, is Fuerte Hoteles. The chain has branches where you can enjoy the best of each area throughout Andalucia, in addition to its services. It boasts over 60 years of experience and gives you the time to discover these treats for the palate. Marbella, Conil, Grazalema, El Rompido or Torrox are some sites where you can find these amazing hotels.