Things you didn't know about olives, one of Andalusia's most traditional products
Olives are one of Spain's most renowned products. The oil from the olive is born on our lands; liquid gold valued throughout the world and basis of the Mediterranean diet, one of the most important in the world. As we have said, they are the fruit of the olive tree and there are many types of olives, with different sizes and flavours. The olives of Andalusia are the perfect accompaniment to a nice cool drink in the Andalusian sun. If you visit southern Spain, make a note of the most outstanding olives you must try if you want your palate to retain the memory of these little delights, as well as their health benefits. Do you know how many varieties there are? Or why they have this name? Here we tell you about the main curiosities and properties of olives, a fruit that is a large part of our day to day, but which most people are not too familiar with, despite the fact that Andalusian olives arrived from the orient 6,000 years ago.
1. Aloreña olive of Malaga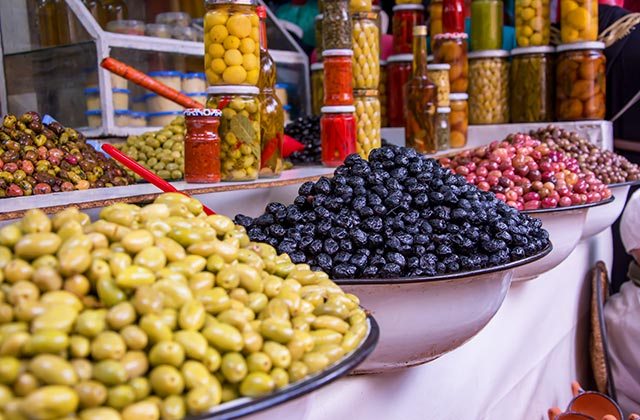 This is the first table olive to be given protected Designation of Origin in Spain. There is a great tradition in Alora with regard to this fruit, since it has always been stored in earthenware jars and has been present in all homes. Grandmothers know very well how to season them: water, salt, vinegar, thyme, fennel and oregano are the main ingredients for this fruit, which should always be moved with a wooden utensil. There is nothing better than sitting down at a little table it the sun with a good wine and a small bowl of aloreña olives.
2. Cordobesa olive in brine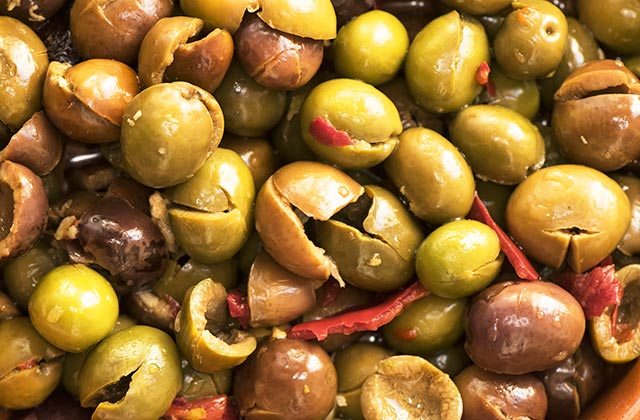 The cordobesa olive in brine is supposed to be cured or sweetened for one year. It has a hard consistency and a salty flavour with strong hints of garlic. Its dark brown or black appearance differentiates it from the rest. It is very famous in Andalucia though it can be consumed in any part of southern Spain. Make sure you ask for a bowl to try them and enjoy a type of olive that is hard to get in other parts of the world.
3. Hojiblanca olive of Malaga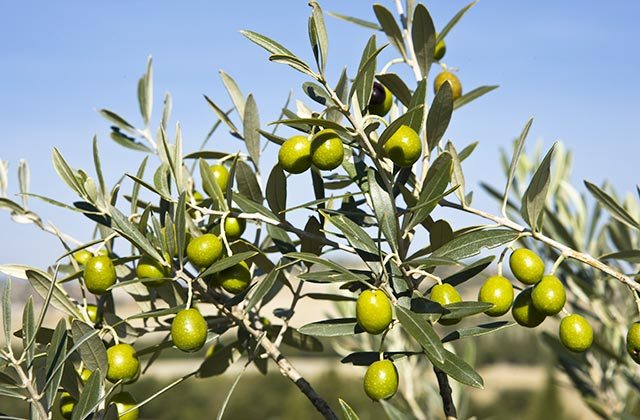 Though the hojiblanca olive of Malaga is used especially to make oil, it is also a very good table accompaniment. One of its main outstanding characteristics is that it is fruity with hints of apple, banana and green herb, and is aromatic and sweet. The maceration process removes its bitter taste, leaving us with this small product ideal for a summer appetizer.
4. Verdial olive of Huelva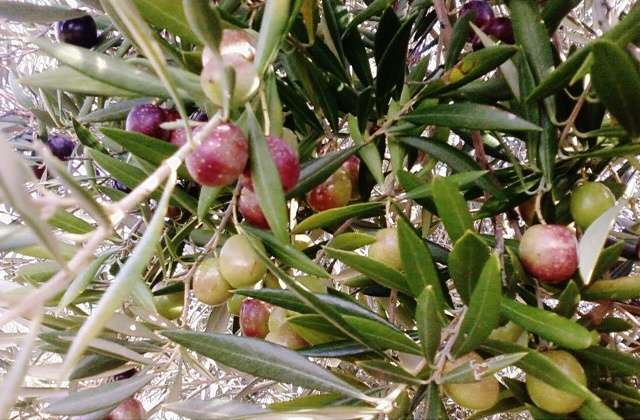 Verdial olives have a long shape and owe their name to the fact that they stay green even when they are mature. Coming from the Huelva salt marshes, these olives accept any kind of seasoning, since they take on flavour quickly. The fruit matures during  late November and late December and is rich in linoleic acid—a natural way of getting nutrients while you enjoy an exceptional product.
5. Manzanilla olive of Seville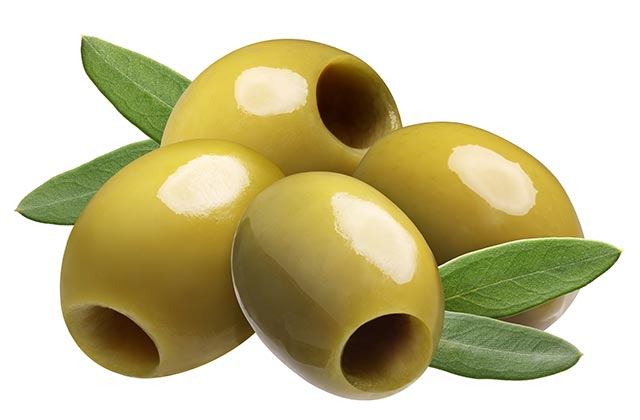 The Seville manzanilla olive variety is one that better adapts to the table. With Seville style seasoning, it is one of the most famous in Andalucia. Garlic, cumin, oregano, green pepper, lemon and orange are some of the ingredients added to season this delicacy. Its flavour can be enjoyed on any occasion, from an appetizer before dinner or lunch to a nibble between meals with a delicious beer. Make sure you savour this world famous variety.
6. Crushed olives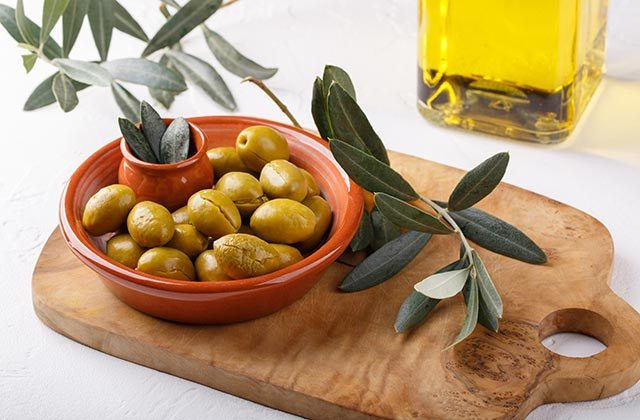 When olive picking time comes, Andalucian towns put on a great show. It is the custom at this time to keep an amount in earthenware pots to then season them in the traditional way. It is common to crush them without removing the stone and add bay leaves, orange slices and garlic so they absorb the flavour, and so must be left for at least three days. This combination is exquisite, especially when the sun and heat are intense. Crushed olives can be found at any Analusian refreshment stall or restaurant.
7. Anchovy stuffed olives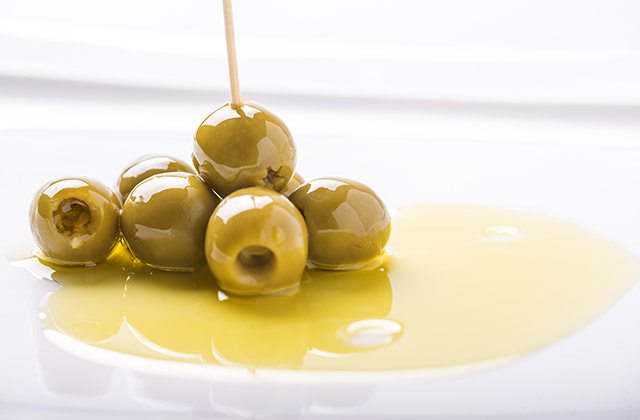 Though their process is more industrial, anchovy stuffed olives are one of the great delicacies of Spanish gastronomy. Many restaurants use them to prepare pasta dishes and pizzas.  They are sold everywhere and you can find them in supermarkets, imported goods shops or even petrol stations. Their taste is sweet and perfectly complemented by the anchovy. Try this delicious mix that will leave your palate with the best memories.
8. Vitamins and minerals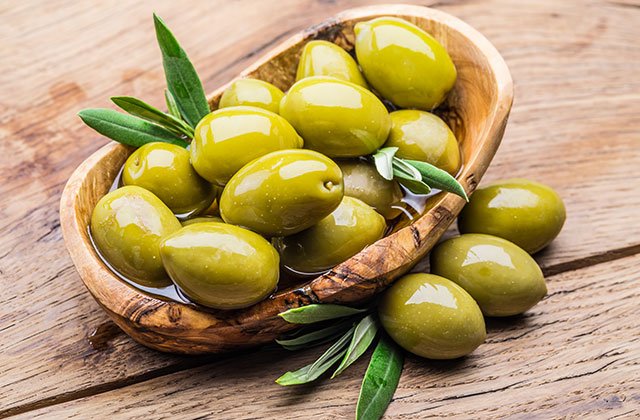 A bowl of olives is full of vitamins and minerals. They contain significant amounts of provitamin A (carotene) and vitamins B and E. In terms of minerals, calcium is the most abundant, but they have considerable amounts of potassium, iron and phosphorus. Their sodium content comes from the salt added to them while they soak in brine. Their vitality can be enjoyed in the Andalucian sun before a traditional Mediterranean meal.
9. They look after the gallbladder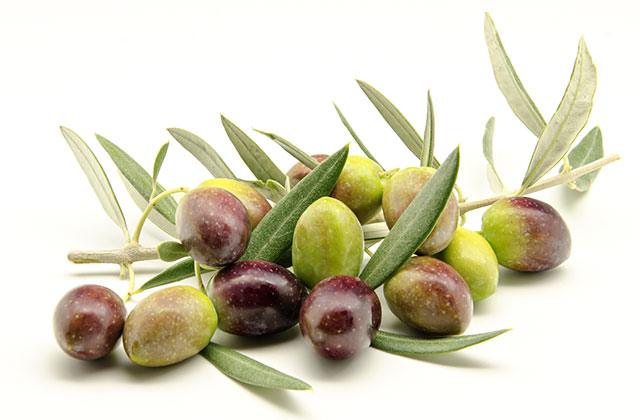 Olives stimulate the digestive process, making them ideal for stimulating the appetite. They also constitute a natural appetiser that increases production of gastric juices and facilitates digestion. The ingestion of olives also facilitates the emptying of the gallbladder, making it useful in diseases that affect this organ of the digestive system. In this respect, there is nothing better than eating a bowl of olives before a meal, so don't forget to order them as an appetiser if you are traveling in Andalucia.
10. They aid memory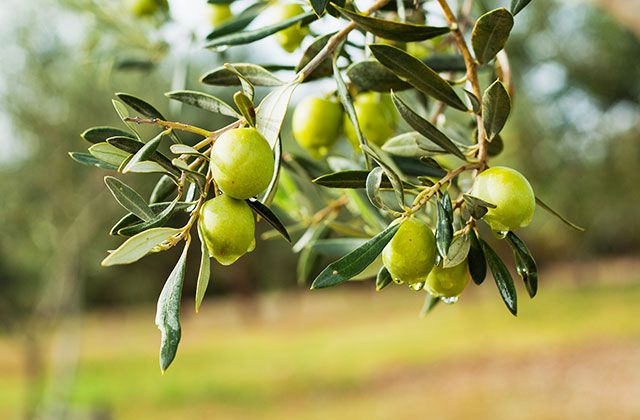 Another benefit of olives is that they strengthen memory, since they contain polyphenols— natural chemicals that reduce oxidative stress in the brain. According to some studies performed by the University of Massachusetts, ingesting a daily portion of olives improves memory by 25 per cent. If you come to Andalucia for a few days' holiday, take this natural remedy that will help you revitalize your mental state and gain strength to start work—a healthy way to take care of yourself and enjoy this much prized product grown in southern Spain.
11. They change colour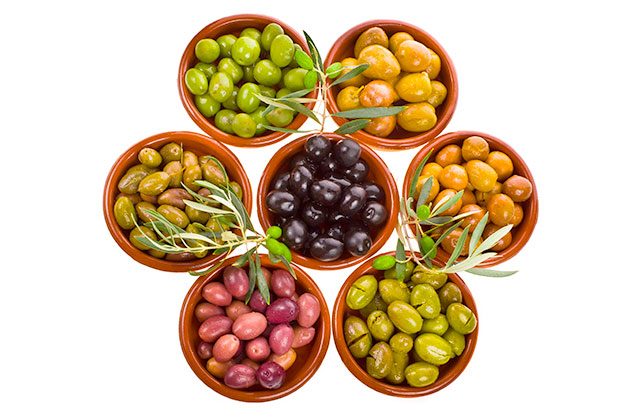 Many people do not know that olives change colour during the course of their maturation, thinking instead that they are different kinds of olive. The truth is that black olives are the same as green ones, just already mature. Although it is true that there are different kinds of fruits which are dark from the beginning.
12. They are beneficial for babies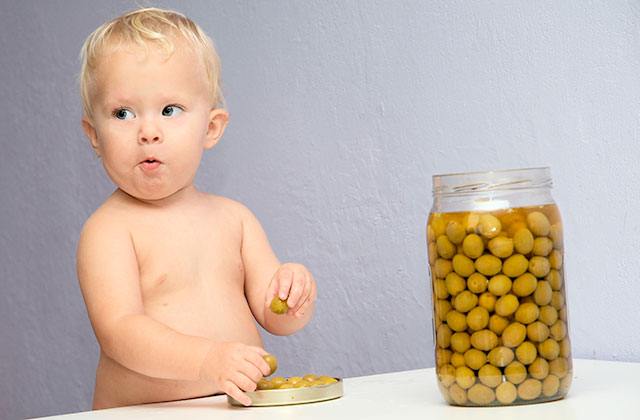 They have a lot of vitamin E, so it is recommended including them in a baby's diet from the age of 6 months. Although they should not eat more than two or three due to their high salt content.
13. Their skin is very good for burns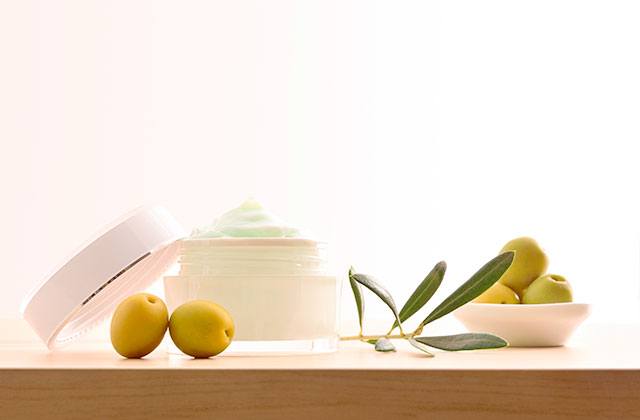 Because of their high vitamin E content, the skin of olives is used to treat skin burns, since it contributes to a quicker regeneration.
14. They have the four basic flavours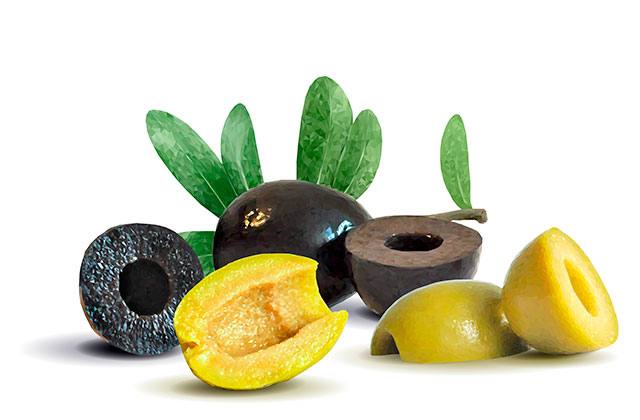 We find the four basic flavours in olives, making them the ideal pairing for a wide range of dishes, which is why they form part of a wide variety of sauces and creams.
15. They are not fattening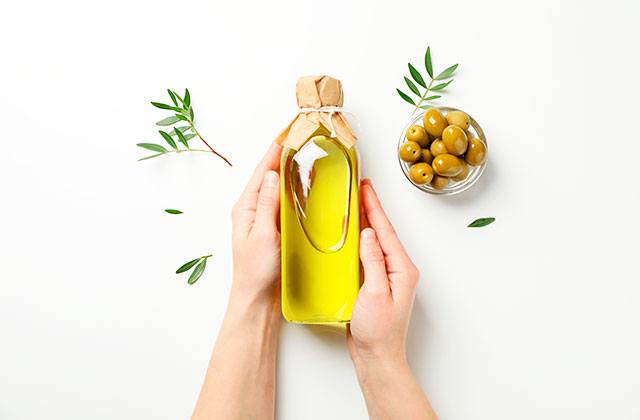 Each olive has on average 9 calories and while they are famous for being fattening due to their high fat content, a large part of this fat is very beneficial (Omega 3 and Omega 6).
If you travel to Andalucia, make sure you try its olives, one of its star products. This land of olive trees par excellence offers you the best appetiser when you want to relax in a refreshment stall in the sun or before a good lunch. Their flavour and health properties can be enjoyed at any time of the day.
The best virgin olive oils in the world are Andalucian, which ones should we try?
Discover the best Andalucian products through their Denominations of Origin
WHERE TO STAY
If you come to the land of olives, do not pass up the chance to stay at Fuerte Hotels. The chain has establishments where you can enjoy, in addition to their amenities, the best of each part of the region. Its 60 plus years' experience are the best guarantee and an exceptional starting point for whatever experience you want to embark on.  Marbella, Conil, Grazalema, El Rompido and Torrox are just some of the enclaves where you can find this magnificent accommodation.