Discover the ten places to eat native Andalucian cheese and its finest varieties
The quality is noticeable on the palate. Good eating is one of Andalucia's biggest traditions leading to one if its important local products: cheese. There are different types and some even given awards. The handmade food makes southern Spain a food paradise. If you walk through these lands, make sure you try their best Andalucian cheeses. You will find the real taste of tradition. We will show you the different types and varieties and where you can try them, so don't miss out on this post.
1.  Payoyo Cheese, Grazalema
In Grazalema, you can find Payoyo cheese, a typical variety of this area which attracts many tourists and locals from other parts of Andalucia, simply and exclusively, to eat it. As the name suggests is produced by milk from the payoya goat. Distributed nationally and exported to countries like the UK, USA, Japan, Italy, Sweden and Belgium, it has numerous national and international awards. In Grazalema, in addition to tasting, you will see the workshop where it is made.
2.  Queso Montes de Málaga
The Málaga goat is a symbol of identity and quality. The "Queso Montes de Málaga" cooperative is located in Colmenar, a town of 3,200 inhabitants located in the heart of the "Montes de Málaga" Natural Park which gives its name to the brand. In this environment, at an altitude of 694 metres above sea level, breathe in the fresh air and enjoy the quiet life. Here, these specimens are made traditionally with a yield of 5-6 litres of milk per pound of cheese manufactured, unlike other types of cheese, which use 1 litre of milk per kilo of cheese. You can come to this part of Málaga and enjoy this variety.
3.  Monte Robledo Cheese (Huelva)
This traditional cheese of the Sierra de Aracena has received numerous accolades in food magazines and national newspapers. This sheep cheese is produced in the Monte Robledo dairy from sheep grazing on the Huelva Andévalo farms. The Monte Robledo dairy has, for several years, been aiming to rescue the Montes de San Benito cheese, a lost gastronomic jewel, contacting people around the area, testing and tasting it. If you want to try it, come to the Sierra de Aracena in Huelva. The cheese can come with rosemary, paprika, raisins or as a spread with honey. These are some of the ideas on offer for you to taste this delicacy.
4.  Doñana Cheese (Huelva)
Among other things, Andalucia provides large areas of grassland, rich in nutrients and flavour. Goats exploit this rich and natural food, by journeying through forests and meadows, transforming it into a wonderful milk. Doñana cheese comes from these fields and is known throughout the world for its taste.
Come to Coto de Doñana where the cheese dairy is found and also visit a natural park of incalculable value and beauty. A protected area populated by vegetation and wildlife. You can taste the Tierno, Semicurado, Calidad Certificada, Curado Pimentón, Curado Leche Cruda, Curado Finas Hierbas or Curado Romero, among others. An explosion of flavours in your mouth which you shouldn't miss.
5.  El Bosqueño Cheese (Cádiz)
In El Bosque, Cádiz, you'll find this cheese local to Andalucia. If you fancy it, you can take a guided tour and taste cheeses with wine from the sierra. Notable varieties of cheese are the "Grazalemeña" sheep cheeses. It is handmade cheese made from Grazalemeña sheep's milk with a light yellow colour and smooth texture and flavour in its semi-cured varieties. As they mature, they become darker and acquire more intense and different flavours according to the type, leaving a pleasant aftertaste on the palate. Not to be missed!
6.  Doña Manuela Cheese (Huelva)
It is a handmade cheese dairy located in the Sierra de Aracena Natural Park (Huelva). A must if you love cheese and nature. It is a typical Andalucian goat cheese, carefully prepared with recipes full of history and tradition.
The herds of goats freely roam the dehesas, feeding on the prized acorns, leading to this delicious dish which are Raw Goat Milk Cured Cheeses. A mouthful of cheese with ham and olives from any shop in the area can lead to anyone falling in love with this product.
7.  Ubrique Cheese (Cádiz)
These cheeses are handmade with payoya goat milk from the Sierra de Grazalema Natural Park and the Sierra de Ubrique. These are Andalucian cheeses with all the characteristic flavour that distinguishes the cheeses from these internationally-known white villages. All of these cheeses are made using milk-clotting enzymes, produced by natural rennet extract. An unmissable gastronomic gem.
8.  Blanca Serrana Cheese, (Málaga)
This milk in this traditional cheese from Málaga comes from the Málaga goat. These goats make the most of the Sierra de la Villa, where acorns and grasses abound just like the dehesa in the summer. You can find cured cheese and semi-cured cheese pressed into smooth, fine, natural spreads with olive oil which darkens with time. In the centre of Málaga, you can find these cheeses in shops with local products in addition to inland villages.
9.  El Pastor del Valle Cheeses (Málaga)
Every day, El Pastor del Valle cheeses appear from a small cheese shop destined for every corner of the province of Málaga. Soft, extremely pleasant and cured in a magnificent setting, El Pastor del Valle cheeses have a composition based on the most natural ingredients like Málaga goat milk, characterized by its softness, which is the basis of fresh, semi-cured and cured goat cheeses, as well as exquisite cottage cheese and cured goat cheese in olive oil.
As for sheep cheeses, Assaf is the variety which gives their milk to these cheeses, characterized by its softness. The latter is perfect for a good cheese dessert garnished with blueberries. Sound good?
10. Venta del Chaleco Cheeses (Granada)
Venta del Chaleco was created in 2004 in the small town of Murtas, in the unique area of the Alpujarra at the foot on the Sierra Nevada. It is a small family business which combines tradition with new technologies. The result of all this is an exquisite cheese that can be enjoyed in any point of sale in the Alpujarra or on an outdoor picnic to enjoy the stunning environment found here.
Curiosities about cheese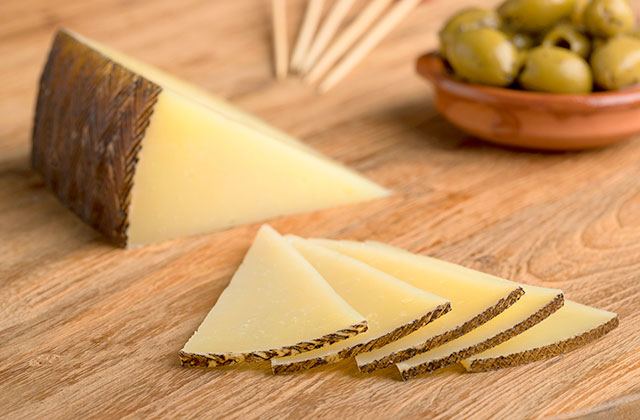 Ancient origin: It is believed that cheese production began over 7,000 years ago in Central Asia or the Middle East when milk was stored in bags made from animal stomachs, leading to fermentation and the formation of cheese.
Infinite varieties: It is estimated that there are more than 2,000 different types of cheese worldwide, each with its own flavor, texture, and unique characteristics.
Milk from various sources: While cow's milk is the most common for cheese-making, goat, sheep, buffalo, camel, and other animal milks are also used in cheese production.
Aging: The duration of cheese aging can vary from a few days to several years. The aging time significantly affects the flavor and texture of the cheese.
Famous cheeses: Some famous cheeses include England's Cheddar cheese, Italy's Parmigiano-Reggiano cheese, France's Roquefort cheese, and the Netherlands' Gouda cheese.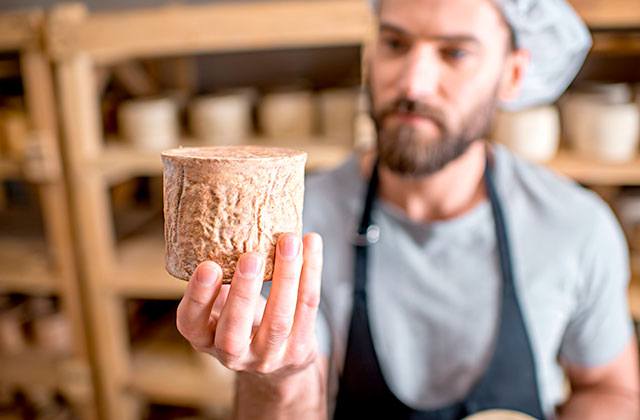 Blue cheeses: Blue cheeses, like Roquefort and Gorgonzola, get their distinctive color and flavor from specific molds introduced during their production.
The most expensive cheese: The world's most expensive cheese is Pule cheese, made in Serbia from Balkan donkey milk. Due to the difficulty in its production and the scarcity of donkey milk, it can reach extremely high prices (1,000 euros/kg or more).
Cheese preservation: To properly preserve cheese, it is recommended to wrap it in waxed paper or special cheese plastic wrap. The paper allows the cheese to breathe and prevents moisture buildup.
Cheese in cooking: Cheese is used in a wide variety of dishes, from pizzas and burgers to fondues and pasta dishes. It is also an essential ingredient in many sauces and accompaniments.
Cheese pairing: Cheese is often paired with wines, beers, and other foods. Choosing the right pairing can enhance the culinary experience.
We travel Andalucia, wine to wine, through their various denominations of origin
ACCOMMODATION
If you want to discover the tastiest cheeses in Andalucia, you want to stay at the best hotels. The best option, of course, is Fuerte Hoteles. The chain has branches where you can enjoy the best of each area throughout Andalucia, in addition to its services. It boasts over 60 years of experience and gives you the time to discover these treats for the palate. Conil, Grazalema, El Rompido or Torrox are some sites where you can find these amazing hotels which are close to all these points we recommend.