Party in Malaga! What to do in Málaga at night
Don't know what to do in Málaga at night? Don't worry because the Malagan capital makes it easy for you. Nightlife in Málaga offers all you need in one night: a good dinner and hitting the town. Málaga has a wide range of bars and nightclubs that will adapt to your needs (we have no doubt).
From the heart of the city, via the nearby alleyways, to the promenade, the capital of the Costa del Sol and the surrounding areas have a top notch (and extremely long) culinary and nightlife offering that will make it quite an experience.
In addition to the pleasant climate that will accompany you and make your night more unforgettable, the good thing about this city is that the night "doesn't sleep" from Monday to Sunday.
Tapas bars, restaurants, wineries where you can drink our traditional world famous sweet wine, to pubs, clubs and the most current nightclubs. Malagans know how to really enjoy their nightlife that (sometimes) goes on til dawn… are you ready for a night in Málaga?
Where to go at night in Malaga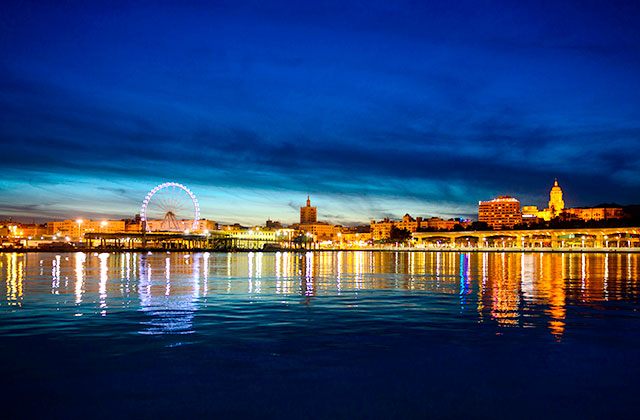 Plaza Mitjana (Mitjana Square)
Here you can find a great diversity of establishments to have drinks at a fair price, especially if you get there early, because some bars offer discounts. There are also pubs where you can have some shots in Malaga, such as La Botellita and Urbano, the most famous ones.
Plaza Uncibay (Uncibay Square)
Plaza Uncibay is home of most of Malaga's nightlife, including the area near the Cathedral of Malaga and the streets around the square. Here, pubs and bars are not one right next to the other, or in front of each other, they are scattered in different areas but not far away.
La Malagueta
If you are looking for a more hip and modern place where young people gather, you can visit La Malagueta. There are numerous bars, pubs and clubs, including Malaga's most exclusive establishments, and, at the same time, there are nice restaurants and bars where you can have a nice meal before the party starts.
El Palo y Pedregalejo
This is Malaga's most cosmopolitan area. It offer many places to have a good time, as well as tapas bars, all you would need to enjoy a fine evening in Malaga.
Main pubs and clubs in Malaga
Sala Gold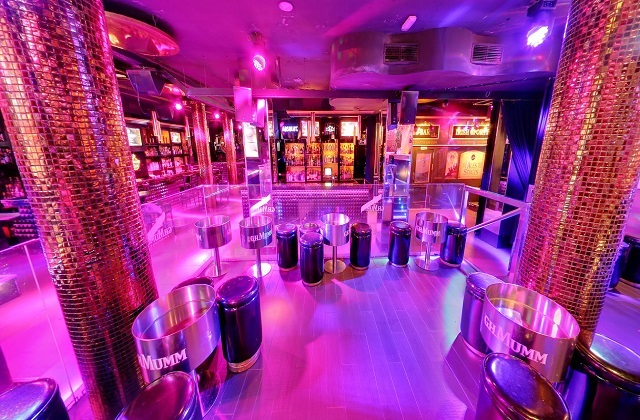 The famous Sala Gold offers music for all tastes. From salsa, bachata or merengue to electronic, including Spanish pop and pop in English. The feel of the place is very nice; there is even a mixture of ages and foreign people that are here either as participants of the Erasmus program or on holidays.
Sala Wengé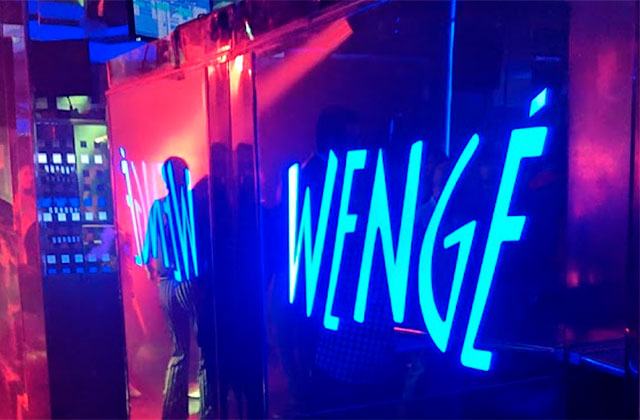 Attractive people, R&B and electronic music mixed with some other styles, a spectacular sound system and a great service. Aimed at a very diverse crowd, ranging from students to older people, which gathers in a place that is perfect to have a great time.
Sala Premier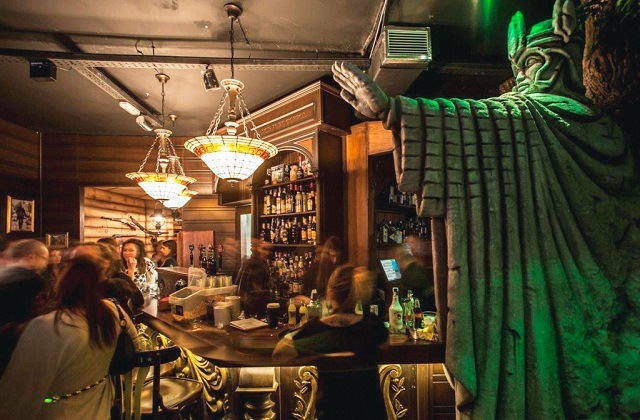 Sala Premier is a pub in downtown Malaga. Its decor is based on the world of cinema: Oscars style red carpet, chairs with the names of famous directors, stools with the faces of famous actors and actresses… any movie fan will be happy.
This is the ideal establishment if you are looking for a fun place to have some drinks. It offers a great selection of beers and cocktails. Order a half pint of Paulaner or and imported beer; it also serves Alhambra and Cruzcampo, if you are looking for something a bit more traditional.
Dried fruits and nuts are usually served with the drinks and there are board games available if you are up for that.
Gallery Club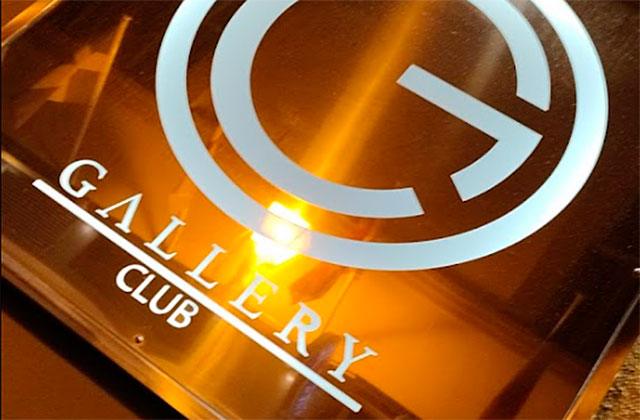 A new place in the center of Malaga. With a very welcoming atmosphere for people of all ages. This place offers a wide musical, commercial and current hits offer.
Malafama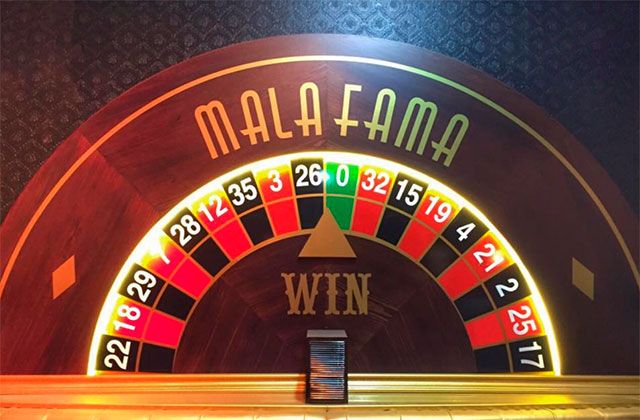 Malafama is a bar located at Malaga's old town, where, during the weekends, the locals get together. It has enjoyed a progressive growth having been the it place for the last couple of years. Theme parties, bachelor and bachelorette parties, birthdays, Dj's and a good service have made said growth possible. Its four bars, the central dance floor and the VIP area will make you feel as if you were partying with your best friends and wishing the night did not have to end.
Liceo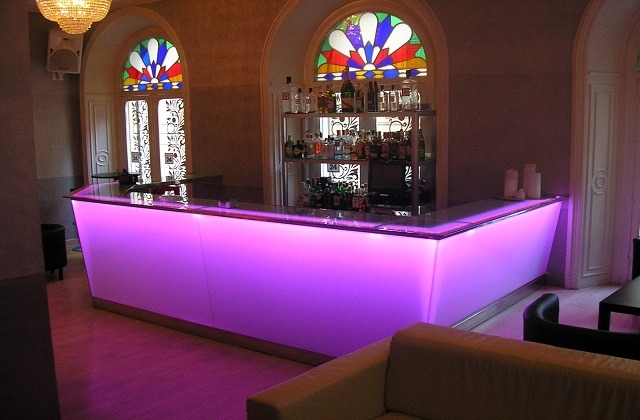 It is a two-story house, which means there are different rooms in which to dance; it truly is one of the best and nicest clubs in Malaga. The crowd is usually young and the music varies from commercial electronic to "Paquito el Chocolatero"; good times are guaranteed.
Andén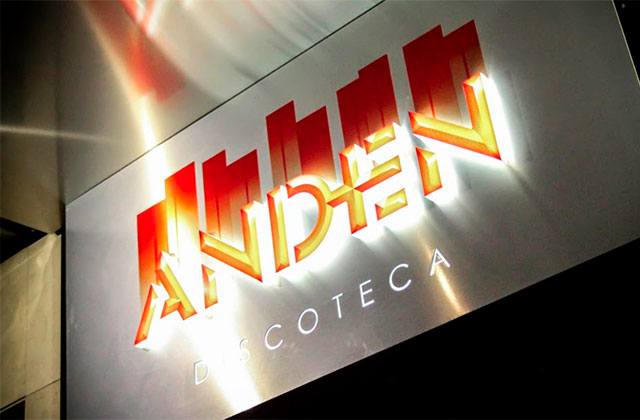 Andén is one of the biggest and most famous clubs in Malaga; it features two large independent and connectable halls, four bars, six VIP lounges, thirteen screens, two cloakrooms and an unbeatable location next to a taxi stand. It offers a unique location for any kind of party or event. It only plays mainstream music and reggaeton to a varied crowd.
Theatro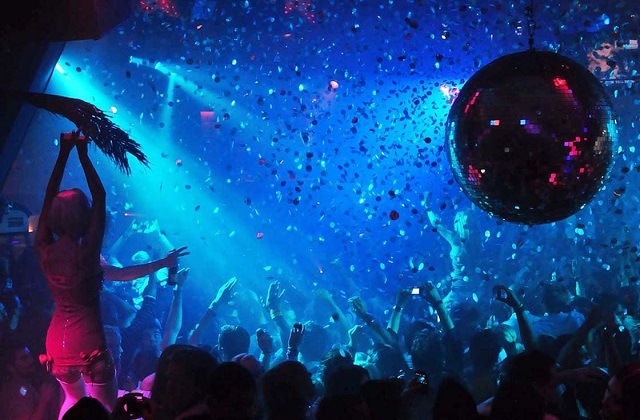 Theatro Club offers live performances seven nights a week, with a list of shows that favors burlesque and cabaret but that will leave room for theater plays, jazz sessions, flamenco performances, singer/songwriters, poetry recitals, stand-up comedy, dances, movie screenings, tributes and homages, and many other artistic proposals. Theatro Club features, among its main attractions, a beautiful setting inspired by the most distinguished cabarets; the interior has been transformed into a small theater that includes a professional stage and the crowd varies depending on the party or the event taking place. Without a doubt, it is a new a different kind of club where visitors can enjoy a great party in Malaga.
Rosse Vip Club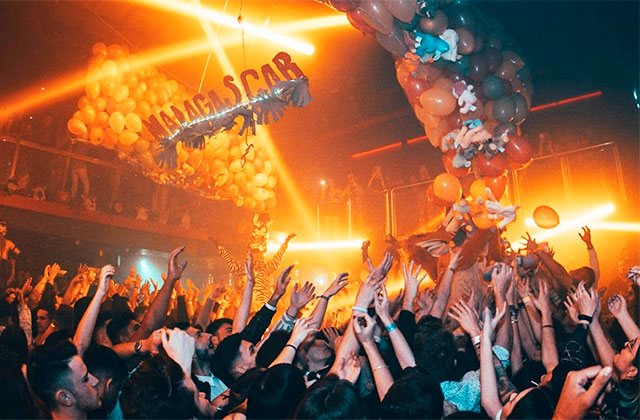 One of the best known at the moment and rated by its customers as "one of Málaga's best". Rosse VIP Club offers three kinds of different services to give you what you want, since it is your night: High VIP Table, Dancefloor or VIP Reserved.
What's more, themed parties are one of its fortes par excellence, so every weekend you can enjoy a unique and different experience if you want something "unusual". Good music, a different experience and good service. Anything else?
Boat Copas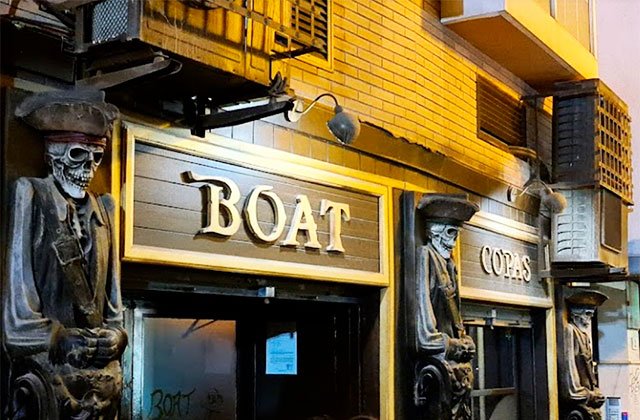 If you fancy going out with your friends or your partner and having an enjoyable night drinking a beer or a cocktail in a more relaxed and fun atmosphere, this pub is one of the best par excellence in the capital.
In Málaga's historic centre you will find Boat Copas. Its owner, who has four different premises, has made Boat into Malaga's point of reference for nightlife. Fitted out like a boat and honouring its name, this pub organises the famous "Boat Parties".
Boat Copas is without a doubt a place to "down anchor" and enjoy.
Discoteca Atrévete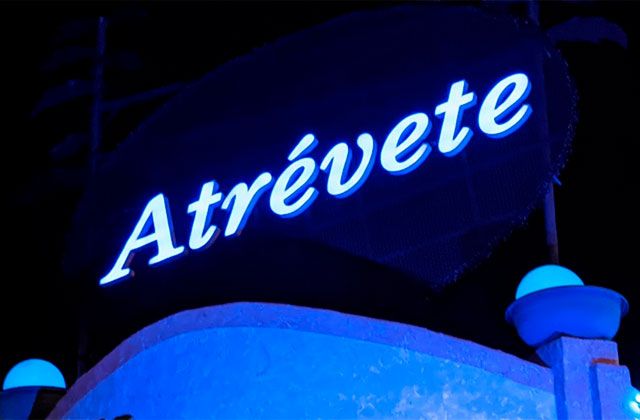 Experience is a plus and Atrévete knows it. This nightclub par excellence on the Costa del Sol has nothing more and nothing less than 3 rooms, 3 ambiences and 3 different styles of music… and more than 30 years of history where customers' styles and needs have been incorporated up to the present day.
Atrévete's success has to do with (among other things) the customer's experience and this is why the staff want you to enjoy yourself and forget your everyday life.
If you like salsa dancing and bachata or you fancy a night of Latin beats with exceptional service, put this nightclub on your list for a top night out.
But if your thing is pop and commercial music, there is also a room for you, since depending on which night you visit Atrévete, the style of music can be totally different…
Come and be amazed and dare to have a (or several) night of dancing and fun!
Ritual VIP Club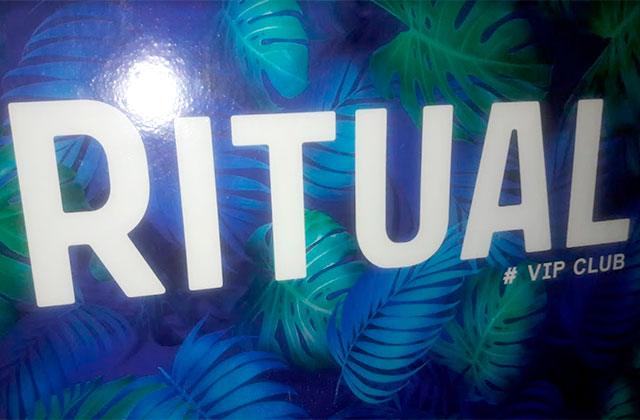 This club is one of the most renowned in the Costa del Sol city for the high quality of its services. Its customers choose it not only for the quality, but also for the variety of activities and types of fun that are cooked up in this club: dancing, good music, stag parties, VIP services …
Ritual puts endless opportunities in your hands for you to have the best night out. Without a doubt, an option with many possibilities to spend a night out in Málaga.
True Club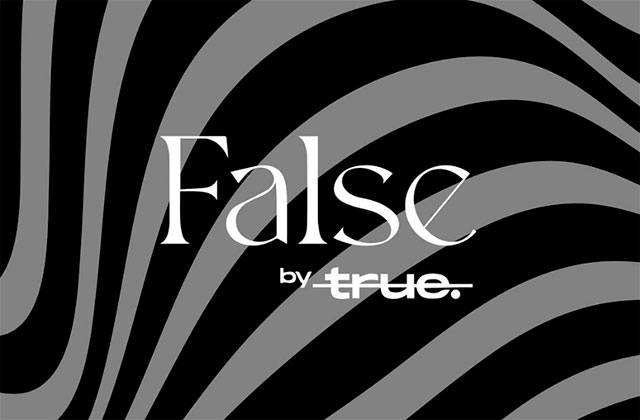 A good experience is the key to enjoying a night out on the Costa del Sol.
True Club was born for that; to make you enjoy a special night out but taking care of the tiniest detail. This club's decor and acoustic quality are the two pillars that have made it a point of reference in the Torremolinos area.
A different option, with a mix of lights and electronic music that project a high quality ambience which places this club at the top of the best clubs in Malaga nightlife.
And for the "early birds" True Club has an idyllic terrace where you can enjoy a cocktail and the space itself from 6.00 p.m. What more can you ask for?
Sala Bubbles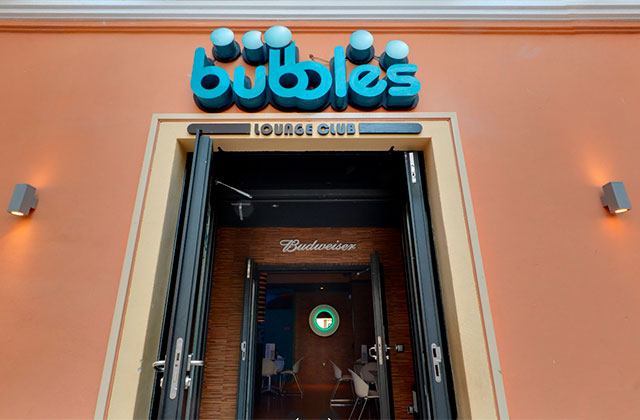 At Sala Bubbles they know that the Malagan night likes to ENJOY.
This is why at this club you will find a variety of music so that nobody is left behind. What's more, the club is located in a pretty setting, guaranteeing an unrivalled night out where if you prefer you can also book.
A good atmosphere with amazing quality for the price and good music. Do you really need more to enjoy a night out?
El Pimpi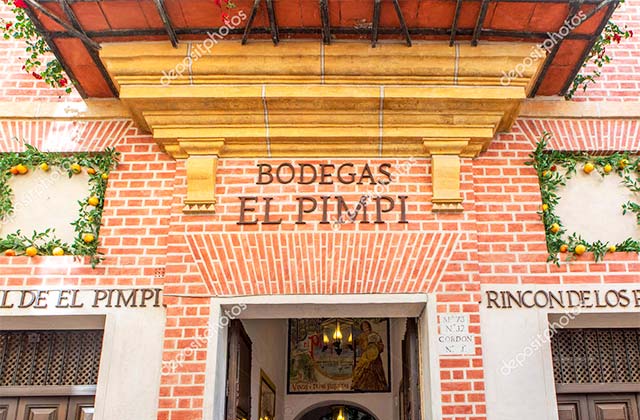 El Pimpi is one of the most emblematic places to experience Malaga's traditional cuisine. It is the typical pub to visit before going partying at downtown Malaga. It is located at calle Granada, although it can be accessed through calle Alcazabilla. It is specialized on the sweet wine from Malaga. You can order from a great selection of wines and enjoy typical tapas from Malaga.
La Guarida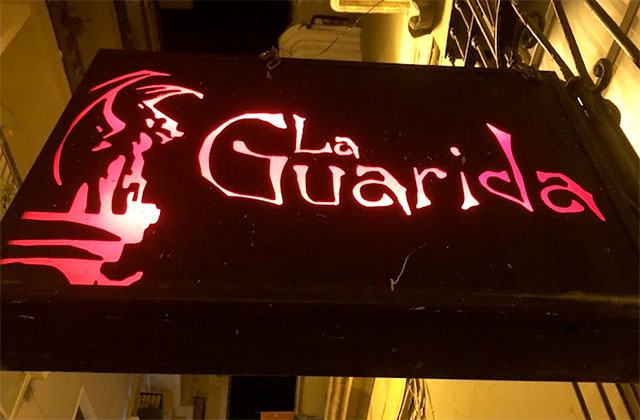 La Guarida is one of the most famous pubs in Malaga due to its traditional "porrones" (spouted glass jars).  In the "porrones" several drinks can be mixed to take it to the table and drink it in shots.
The porrones have typical Malaga names such as Fistro (a reference to Chiquito de la Calzada) and suggestive names such as Afrodisíaco (Aphrodisiac). La Guarida is an excellent place to have drinks at cheap prices before partying at downtown Malaga.
SUGGESTIONS AND TIPS FOR AN UNFORGETTABLE MALAGA NIGHT OUT
Having a night out in Málaga is a must if you are visiting the Costa del Sol city.
Its offering of bars and nightclubs is endless and in recent years it has become one of the points of reference with the best options for spending an enjoyable and fun night out, with Malaga nightlife offering customers unique experiences.
What's more, the quality for the price, service, good atmosphere and variety of musical styles offered by the different clubs guarantee a selection for all tastes. This is why, for your night out in Malaga to be unforgettable, we have some recommendations for places so you have no questions about what to do in this city.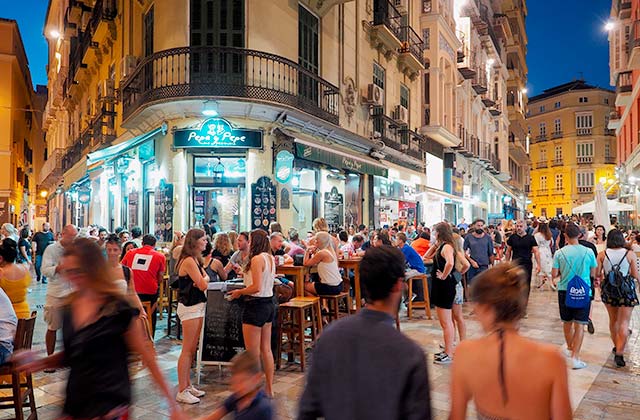 Historic Centre
The city centre has turned into the place par excellence for both tourists and locals. The cultural setting which you can enjoy at the same time as Malaga's gastronomy or a cocktail will make your experience in the city extremely enjoyable.
The well-known rooftops with city views are quite a spectacle and are a must in Málaga, such as Terraza Chinitas or Terraza Oasis.
Teatinos
This area of Málaga is booming and we are not surprised.
It is a young area that has been showing the quality of its gastronomy and nightlife, leading Teatinos' popularity to go through the roof in recent years. It is packed with top notch tapas bars, restaurants, salons, cafés and nightclubs that allow for a well-rounded plan: dinner, a good coffee and a night out.
Here are our suggestions, you decide on the plan.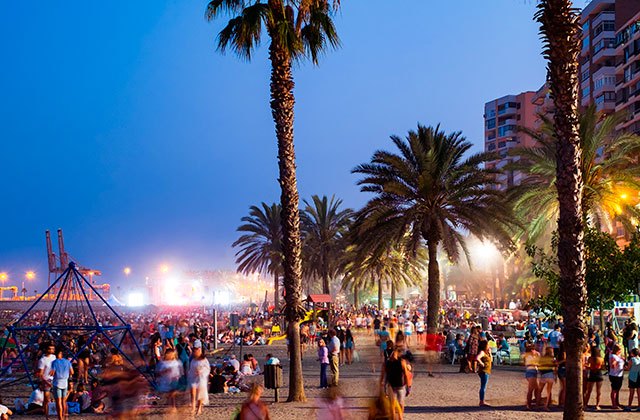 By the sea
One of the most pleasurable plans for a night out in Málaga is going out by the beach. The sea setting is an attraction for local, Spanish and international tourists, and this city along with Torremolinos offer us the best in nightlife so that the experience is as enjoyable and unique as it can be.
The Malagueta are, the Nogalera in Torremolinos, El Palo and Pedregalejo are high-quality safe bets for enjoying a night out.
Discover the best tapas in Malaga
3 emblematic places to see in Málaga
Where to stay
Fuerte Hoteles is always the best option to stay in Andalusia, get to know its cities and rest. The hotel chain offers establishments where you can enjoy, besides its services, the best each of the region's destinations has to offer. Its more than 60 years of experience are the best guarantee and an exceptional starting point of any experience you wish to have.