Discover the best tapas in Malaga and enjoy the most traditional Andalucian cooking
Innovation and tradition go hand in hand in Malaga. In the land of Picasso, famous for its beaches and endless sunshine, the tradition of tapa-hopping is very deeply rooted. Tapa-hopping in the capital of the Costa del Sol is much more than going out to enjoy delicious small bites that have become famous around the world; it is also about enjoying the company of friends and getting carried away with the open nature of Malagans. 
If you travel to the Costa del Sol, you must try its fried fish, Malagan salad, meatballs or delicious stews, all served in small portions that, accompanied by a drink, liven up the conversation and are to be shared and enjoyed in the good company of friends. This is why we want you to get to know Malaga's best tapas and enjoy their home cooked flavour that will bring you closer to the most authentic aspect of Andalusian dining.
Where to eat the best tapas in Malaga
Stew croquettes from El Pimpi, Málaga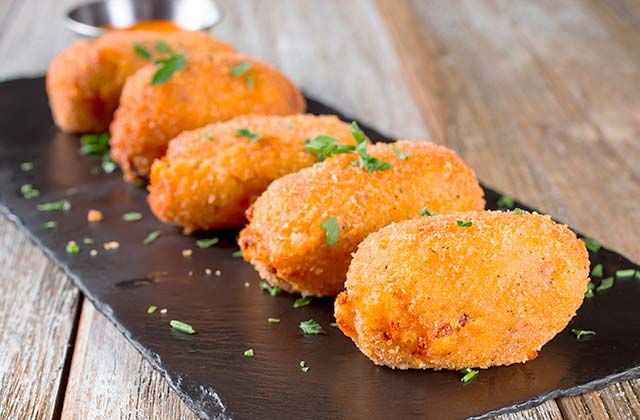 If you want to go out for tapas in Málaga, do not miss El Pimpi's stew croquettes. Sitting facing the Alcazaba and enjoying a nice glass of sweet local wine with a good croquette is an unmissable culinary delight. The stew is a typical Spanish stew made of chickpeas, and with the broth and chicken boiled in it, these little bites, so highly rated in Spain, are made.
Ham in the bar Los Gatos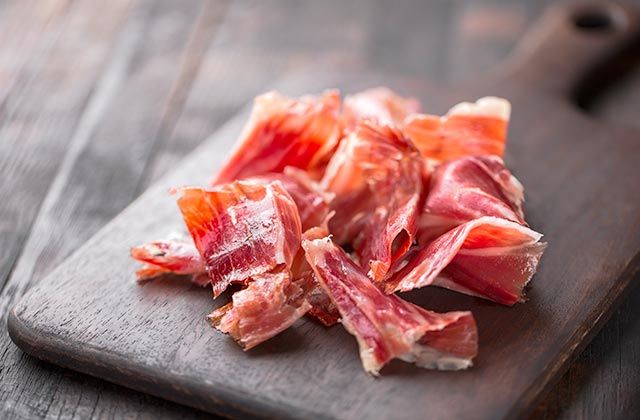 A plate of ham is always good. Served with a red wine, this dish is the hallmark of Spanish cuisine. Acclaimed worldwide for its taste, you can enjoy a delicious plate of ham in Los Gatos bar in Málaga. Whether it's mid-morning, lunch time or at night, this pleasure is welcome at any time.
Piquillo peppers stuffed with cod, El Tapeo de Cervantes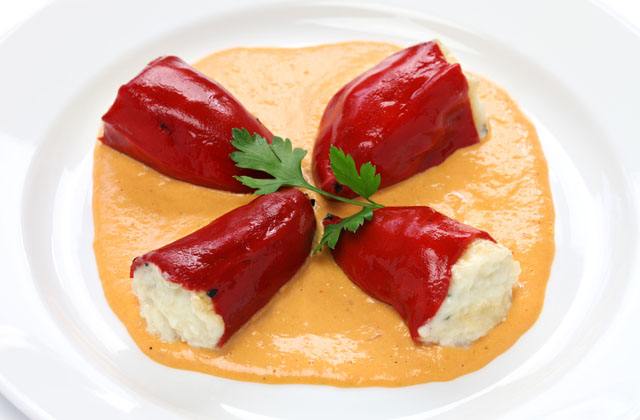 If you want a great plan, this is an excellent one. See a play at the Teatro Cervantes and then have a few peppers stuffed with cod in tomato sauce at El Tapeo de Cervantes. This dish can be prepared in many ways but this place is famous for its flavour and its meaty texture. These peppers can be filled with tuna, blood sausage or rice but here, the star is cod, a perfect contrast for the palate which is added a tomato sauce.
Olivier Salad from the restaurant Pórtico de Velázquez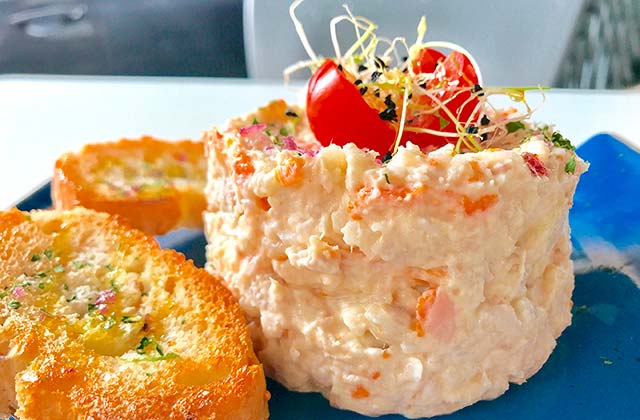 This snack is in every bar, every restaurant and every tavern in Andalucia. We suggest you to try the best of them all, the restaurant Pórtico de Velázquez which won the award for Best Olivier Salad 2014 in Málaga. It can be made in several ways but the basic ingredients include boiled potatoes, tuna, some vegetables, boiled eggs and mayonnaise. All this mixed together results in this dish, almost essential to any outing involving tapas.
Pickled anchovies from the Café Bar Mercado de Atarazanas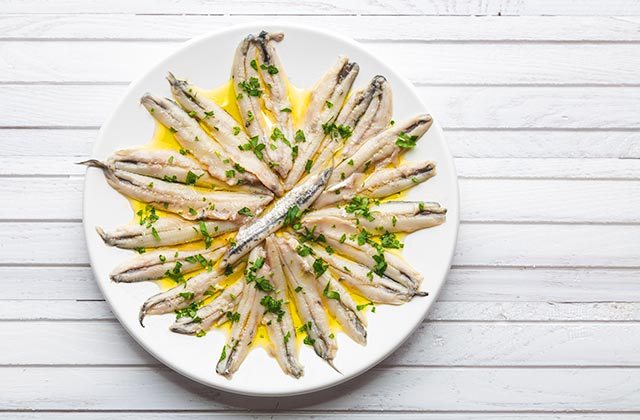 Anchovies in vinegar is one of the most common tapas in southern Spain. In the magnificent setting of the Málaga Mercado de Atarazanas, the Café Bar with the same name can be found preparing this delight. These small fish are pre-marinated in vinegar and include plenty of garlic and parsley, as well as being coated with olive oil. Just come to this place and order yourself a cold beer, the perfect accompaniment to this local snack.
Marinated Pork Loin from La Tranca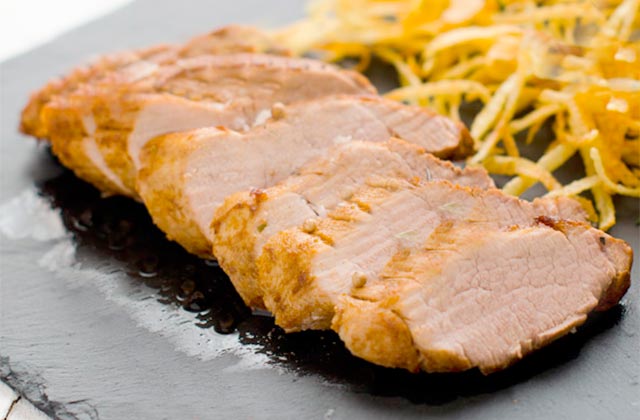 There is nothing more Andalucian than marinated loin of pork, also known as "loin marinade". La Tranca is an ideal setting for tapas and this little tidbit in particular is one of the specialties of the house. Don't leave Spain without trying it. It is prepared traditionally: the loin is fried in its own fat and stored in a jar of clay. Once it cools, it takes on a unique flavour and texture which you won't taste in any other part of the world.
Fried Squid from El Tintero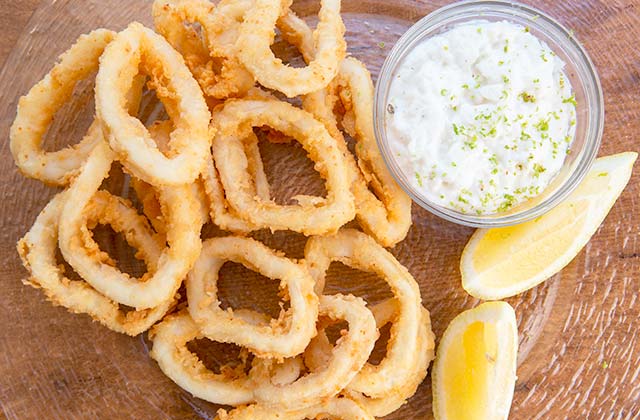 Going to Málaga and not eating fried fish is like going to Paris and not seeing the Eiffel Tower. In the neighborhood of El Palo is El Tintero where you can try the best fried fish in Málaga. The fried calamari is a favourite of locals and visitors alike. A dash of lemon on top and it's ready to eat! Watching the sea and tasting its best products is an infinite pleasure. In El Tintero, the waiters walk around with the dishes until the diners ask for something so be careful and ready so that you get what you want.
Grilled Prawns from Pimpi Florida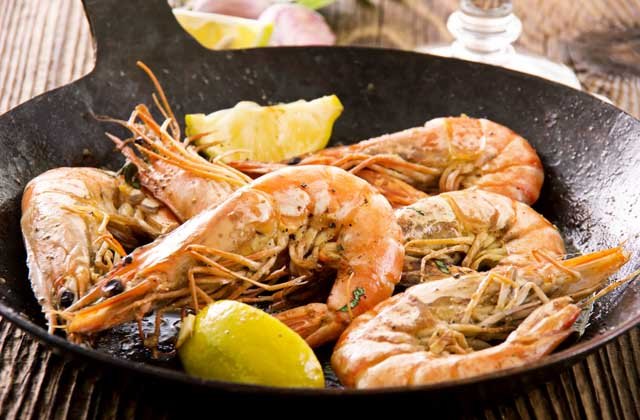 This Málaga tapas venue is well known and their grilled shrimp are amazing. A little olive oil and some garlic chopped into very small pieces are the ingredients that season this unique snack. Sometimes a little parsley is used to garnish the dish. Head over to this establishment which, although small, is not without its charm and eat these prawns to the sound of Spanish folk music.
Spanish Omelette from El Tapeo del Colilla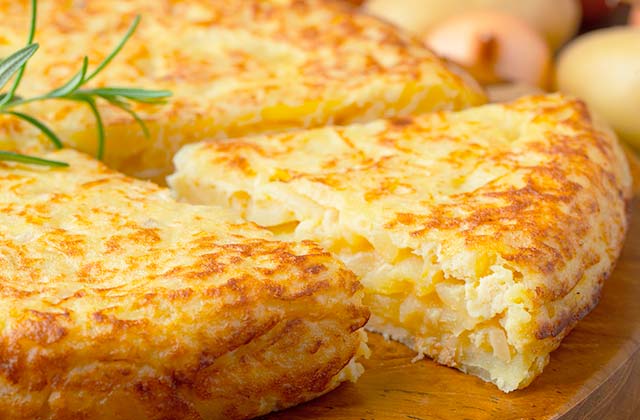 Eggs and potatoes are the ingredients necessary to make a Spanish omelette. El Tapeo del Colilla makes them juicy and tasty, so don't think twice about ordering one if you go to Málaga. You can eat them cold or hot, depending on your tastes. This system uses the Granada system of tapas, i.e., one tapa with every drink, so you can try some of the 45 on offer here.
Loin with Tomato, Lo Güeno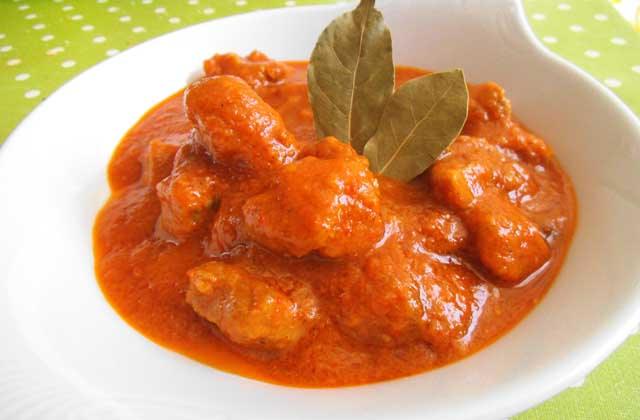 Loin with tomato is the quintessential snack in Málaga. This piece of pork is very tender and is cut into small cubes for cooking. After marinating the meat, the remaining ingredients, including the tomato, are added. Give your palate a treat and, when you finish eating, get a piece of bread and dip it in the tasty sauce. Although not part of any etiquette guide, that is how an authentic Spaniard eats them!
Nem vietnamita de pringá at KGB

A fabulous gastrobar has been installed on the site where the reputed chef Dani García used to have his now closed restaurant Manzanilla. It is run by Kisko García, another Michelin star chef who, on this occasion, combines espionage with international gastronomy. If you visit, be sure to try its Nem vietnamite de pringá, a true delicatessen that is the fruit of exquisite, patient work in which each ingredient is treated as if it were the only one.
Bartolitos at La Farola de Orellana ham, cheese and prawn rolls

Orellana is one of Malaga's not-to-be-missed eating places. This restaurant has a lot of old-world charm. Despite its small size, it offers Malagan tapas with unparalleled flavour that are eaten standing up in a crowded space. We recommend you enjoy the bartolitos, a tapa of rock cod dipped in egg. We admit that it is not very elaborate, but as we often say, perfection lies in simplicity.
Taco dorado con ropa vieja at Barra de Zapata 

Thanks to tapas such as the taco dorado con ropa vieja, among others, Barra de Zapata is one of the best places in Malaga to try these exquisite offerings that are always beautifully presented.
Tataki de atún con porra antequerana at Uvedoble

This tapa is a true delight, the perfect example of the fusion of two ancient cuisines such as Japanese and Mediterranean. This bar has a minimalist, modern decor that is very different from traditional Andalusian tapas bars.
Fried fish at La Campana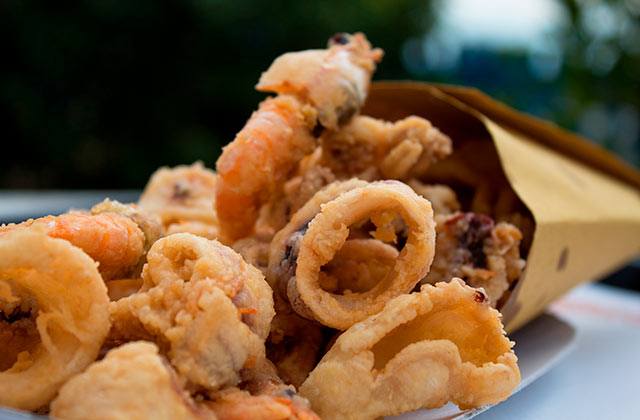 Bar La Campana is always full, which gives you a rough idea of the quality of all its dishes, one of which deserves special mention: its delicious fried fish. So, if you want to take a break, head on over.
Cod at Taberna Trillo

Taberna Trillo specialises in a very specific product: cod. Though you can eat tapas and raciones without them including this product, the truth is that its offerings are very tasty.
Hummus at Lechuga

The restaurant Lechuga is located on the Plaza de la Merced, one of the most popular parts of Malaga's city centre. It has a cosy terrace on an alleyway, with a modern interior. It is highly recommended for those wishing to try new flavours and who enjoy being blown away by international cuisine.
Cold cuts at Antigua Casa del Guardia

Antigua Casa de Guardia is one of the city's most traditional bars. Founded in 1840, with walls that hold 176 years of anecdotes and taps that house the riches of its wine cellar. There is no space like it in the city, where Andalusia's essence and local wines bring locals and visitors together.
Discover the history of tapas in Spain and their best varieties
ACCOMMODATION
The best option for accommodation on the Costa del Sol, to see its cities and enjoy the most best tapas in Málaga, is undoubtedly Fuerte Hoteles. The chain has branches where you can enjoy the best of each area throughout the province, in addition to its services. Its more than 60 years of experience are the best guarantee. Marbella and Torrox are some sites where you can find these amazing hotels, an exceptional starting point to find tapas in the capital.