Muelle Uno, a very chic port in Malaga
Built on an old pier where the bay of Malaga almost blends with the lively city centre, Muelle Uno is a design project which incorporates elegant shops, restaurants, bars and cultural venues in one location. Its architecture is embedded with a nice modern minimalist style reminiscent of Scandinavian style, and although the centre offers a large parking area, public squares and green areas as well as facilities for exhibitions and conferences, everything is integrated with the existing urban environment rather than the conventional vertical structure.
Muelle Uno provides a wide range of gastronomical options to suit all budgets. From refined restaurants to casual and economic establishments, all modern and elegant, including the tapas bars and lounge bars that are grouped in a quieter area from which you can see the boats quietly floating in the water, with the "real" bay and silhouette of central Malaga in the backround.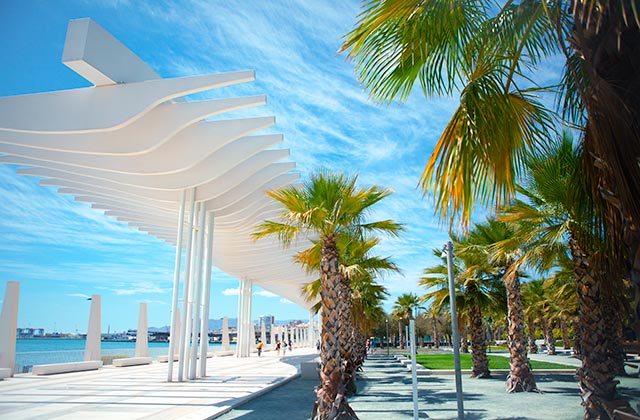 How to get there?
Walking past the wide palm grove that is so prominent in Malaga, we can easily get there walking along three main locations: through the Canovas del Castillo Square, the street Velez- Malaga or the long slope that connects la Farola with Muelle Uno. However, if you prefer to drive, you can leave your car in the parking lot la Farola street and head directly to the main area.
Keep the kids happy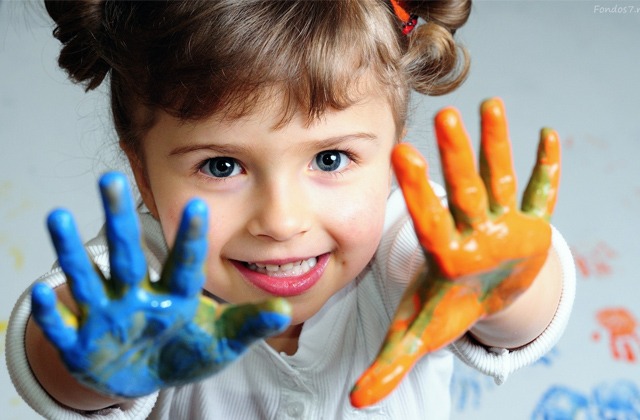 1. Park and playground
Here is where we spend most of the time when we come with the family; it is impossible to take my daughters out of there. These areas are not typical parks made of plastic with slides and swings: in Muelle Uno, designers have done their best to create recreational areas that offer a wonderful and different selection of activities that the little ones will find really exciting. Made of wood, with used tires and other environmentally friendly products, these parks offer a new and innovative concept.
2. Popyn Park
This 1700m2 park is packed with fun activities such as trampolines, mini cars, mini golf and soft play. The area is completely indoors so you do not have to worry about the heat or the rain.
3. Glu Glu Club
For children between 4 and 12 years of age, this is a fantastic service where children can enjoy games, theater, reading, drawing, face painting and much more … Best of all, it's totally free!
Shopping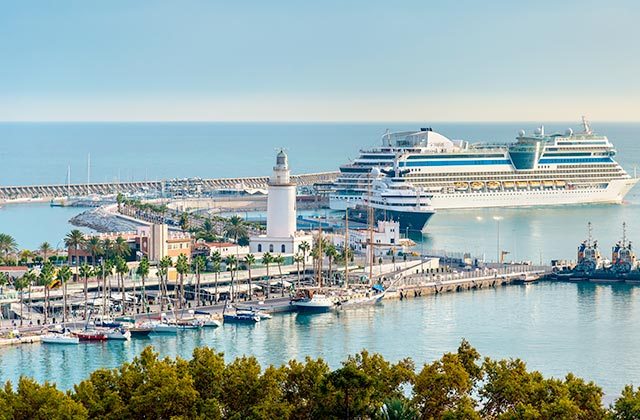 1. Sisters&Ro
Sisters & Ro is a "handmade" space that offers to both men and women a choice for elegant, comfortable and good quality fashion, including different designs from the big department stores. Continually searching for the best patterns, fabrics and colours, working with female brands such as Scotch & Soda, Paisie, Ichi or Vela. Instead, Ben & Sherman and Tenkey are the brands you can choose to have the style of a British gentleman or a very cool casual look.
2. Loft six
Loft six is ​​a fashion and footwear shop dedicated to the most current brands for both men and women, including Guess, G-star, Fred Perry, Franklin & Marshall, denny rose, Met, Holy Preppy,Silvian heach, New balance, Ugg, Le coq sportif… and always innovating.
3. Handycrafts
All its events, online sales and stores sell the most beautiful jewellery at the best price. The products are made of seashells, wood and beads, and are complemented by precious accessories. An exotic blend of wooden ornamental masks, buddhas, porcelain bowls and mirrors, bright, floral arrangements and many more details that provide the perfect environment for your home.
4. Bailly Bijoux
In their stores you can find everything you can imagine… from a Tibetan old-fashioned piece of furniture, to very different pret a porter… including accessories, footwear, corsets, decoration… all at very affordable prices. And the best part is you'll only find 2 or 3 pieces of each model at the most so exclusivity is guaranteed.
5. Mandrágora
Mandrágora aims to offer warm décor, creating a combination with what's current but without forgetting the classic, carrying out projects based on its own style, adapted to the client's personality.
With over nineteen years of experience in decoration, home textiles, furniture, decorative items and gifts, it features a team of professionals providing personalized customer advice for comprehensive interior design projects.
6. Kiko
Conceived and created in 1997 by Gruppo Percassi, KIKO MAKE UP MILANO is an Italian brand of professional cosmetics that offers a line of make-up and vanguard facial and body treatments. With top-quality, safe and effective products, created to cater for the desires of beautiful women of all ages.
Restaurants and Bars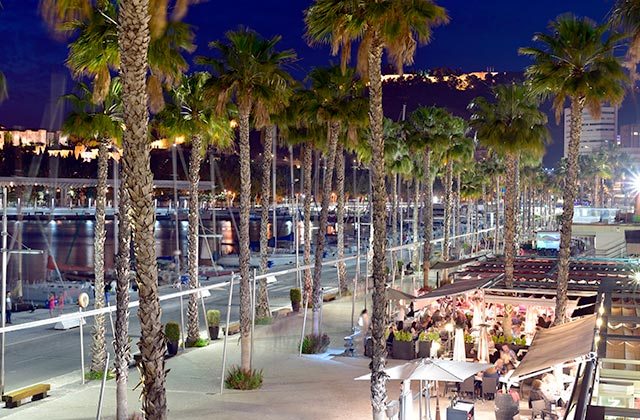 If you want a nice place to eat, the cuisine of Muelle Uno will not disappoint you, as there is something for everyone: Italian, Indian, American, Seafood, crepes, pizzas … Here are some options you might want to try:
1. Amigos Grill
Amigos Grill Muelle Uno is the restaurant that probably offers the best Mexican and Indian food in Malaga and Costa del Sol. We warmly welcome you to our restaurant. Our exquisite food promises to dazzle your palate with delicious dishes, from both the north and south side of the border.
We are proud to offer the best Mexican and Indian cuisine, produced with fresh ingredients and our secret recipes in a unique and friendly atmosphere to make your evening an unforgettable experience.
2. Marisquería Godoy
After more than twenty years offering our customers the best fish and shellfish from our sea, this new project features high-quality products within idyllic surroundings and a comfortable atmosphere for all our customers, which will fully satisfy our client.
3. José Carlos García
José Carlos García (Málaga, 1974) belongs to the generation of professionals who have placed Malaga at the top of national cuisine. Its first steps were in the hands of his parents, then continuing his training in the main cooking schools in town. Always eager to learn and teach new techniques from the Spanish haute cuisine, José Carlos García has won numerous awards including Best Chef of Andalucía in 2009.
Jose Carlos Garcia Restaurant is an ideal venue for your corporate event in a privileged environment, since it can hold up to 160 guests.
4. O Mamma Mía
O Mamma Mia is a leader in Italian hospitality, with 40 years of experience in the Spanish market and with more than twenty restaurants established in major cities.
5. Saloniki
Saloniki is the new and unique Greek restaurant at Pier One in Malaga. Saloniki, part of the the illustrious Grupo Amigos Grill, offers an authentic Greek dining experience also with takeaways in the Costa del Sol.
Unsurpassed service, food made with love and the best ingredients, will take you to the beautiful country of Greece. "Saloniki – From Greece to your table."
6. Gaucho Grill
Welcome to the restaurant "Gaucho Grill" in the beautiful Muelle Uno (Port) of Malaga. Our chef has created a delicious menu so everyone can enjoy the best appetizers, salads, soups, seafood, Spanish flavours, and of course our greatest pride, our selection of meat.
7. Quitapenas
At the Quitapenas-Port restaurant, you can taste typical Malaga portions of "fried fish", Victorian anchovies, fried octopus and some tasty seafood paella, accompanied by a glass of sweet wine Quitapenas or its famous cocktail. All these and more, you cannot miss the place.
8. Toro
If we want to enjoy Spanish cuisine at Toro, we can sample traditional dishes made with local produce. Be surprised by the authentic Spanish cuisine in the heart of Muelle Uno.
With fabulous views, modern décor but without losing the essence of legendary bullfighting taverns. Among the most popular dishes of this restaurant we find the croquettes, prawns pil-pil and ham and cheese, fruit of the ancient Andalusian livestock activity. We also offer our wine pairing service where each dish is accompanied by the most suitable wine at the discretion of our sommelier
9. Gorki
Gorki combines the best culinary tradition with innovation. You can enjoy a delicious gourmet together with an extensive wine list or one of the best beers in the city. Blood sausage with pepper or a salmon sandwich, a great Iberian ham dish or caviare, including a variety of toasted meals, salads or original dishes.
Things not to be missed
1. Centro Pompidou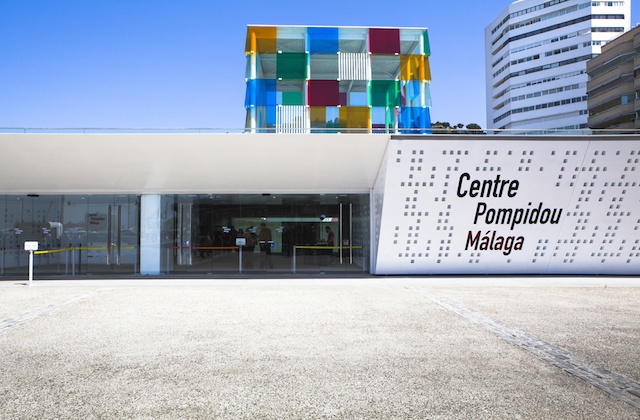 The Centre Pompidou Málaga is the first Parisian art centre located outside France. Located in the cube, the exhibit presents the permanent collection of the Centre Pompidou Málaga, divided in five sections: las metamorphosis, the body into pieces, the politic body, self-portraits and the faceless man. They are extended pointing in two directions. It is a landmark and a unique cultural model.
2. La Noria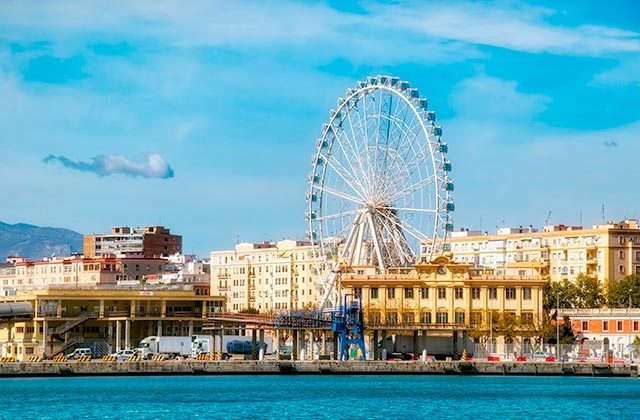 La Noria in the Port of Málaga is one of the landmarks of the capital. And on the basis of images that we can get, this 70-metre-tall structure promises spectacular views. 42 air-conditioned cabins hosting up to eight people per cabin, with trips that will give three full turns in 15 minutes. Interiors that provide a panoramic view of 360 degrees and can reach up to 30 kilometres around, spectacular!
Discover the 12 most important museums in Málaga, the cultural destination in Andalucia
3 emblematic places to see in Málaga
30 Malaga facts that surely you did not know
WHERE TO STAY
The best option to stay in Costa del Sol and enjoy Muelle Uno is Fuerte Hoteles. The chain has establishments where you will be able to enjoy the best each area has to offer, besides an excellent service. 60 years experience are the best guarantee. Marbella or Torrox are some of the spots where you can find these great hotels.