10 chiringuitos (beach bars) in Nerja and Torrox Costa where you will lick your fingers.
The chiringuitos, snack stalls or beach restaurants in Nerja and Torrox are a very important part of summer. Whether during the day or at night, chiringuitos have become the ambassadors of summer lifestyle in the south. Along Málaga's eastern coast you will find eateries catering to all tastes: pleasant, relaxing spaces, authentic gastronomic wonders, lookouts, true spaces of nighttime leisure.
Here are the chiringuitos in Torrox Costa and in Nerja where you can enjoy the edible bounty of the sea: octopus, clams, king prawns, mussels, whiting, dover sole, red mullet, etc. So, come on down and enjoy this paradise.
Restaurant La Barca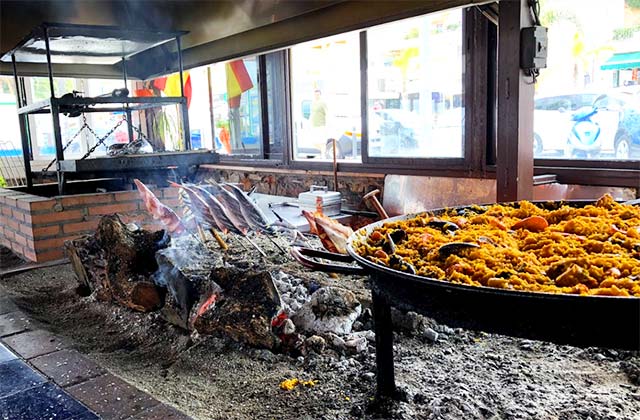 Outdoor Restaurant La Barca is found on the middle of Burriana beach, one of the few scarce beaches that are still conserved virgin. This restaurant features one of the most magnificent panoramas, both from the sea and the mountains. In this dreamy spot, tasting its traditional seafood cuisine is a pleasure for all senses. An undeniable offer we should not let escape. The staff is diligent, professional and they will know how to attend all our demands.
Chiringuito Ayo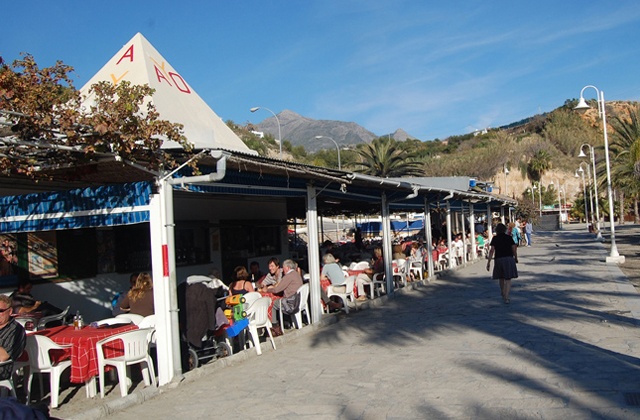 This restaurant is also found on the middle of Burriana beach, this establishment has its own personality, since it has a long history of more than thirty years between fires to make paellas in a very crafty way. On top of this, the Ayo offers a very varied menu of dishes ranging from meats, fish and going through seafood.
Pepe Oro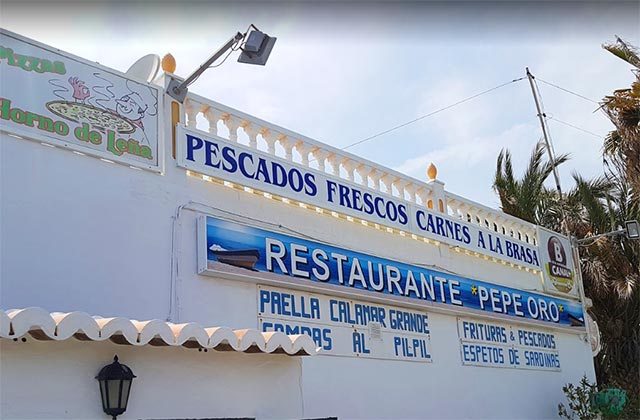 Pepe Oro is located in El Peñoncillo, right in Torrox Costa, this is the perfect place to enjoy being with friends, relax on front of the sea and have long relaxed table conversations, because here, in addition to its good gastronomy, you will be able to enjoy of chill out zones and Wi-Fi.
Fish and seafood of the day, are the base of its gastronomic offer, without forgetting the delicious Paellas and rice. Furthermore the kindness and professionalism of its owners and the rest of the staff put the cherry on top of a stay, which in the Chiringuito Pepe Oro ends up becoming desires to come back.
Tropical Beach Carmen Restaurant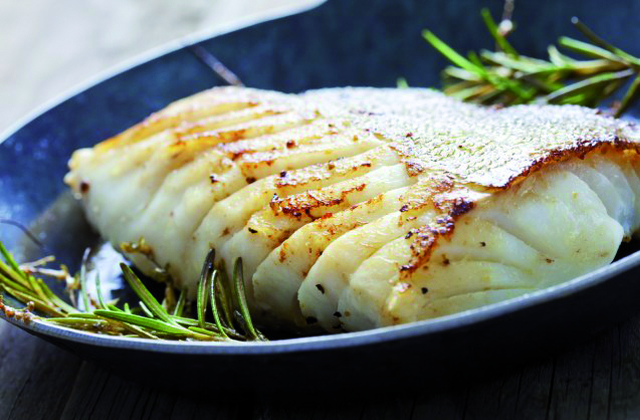 This beach bar is found on the promenade of the West, in the town of Torre del Mar. Its gastronomic proposal goes from grilled meats to traditional dishes, going through the most obliged sardine skewers.
In addition, you will get to enjoy from a zone with beach umbrellas, located very near the pedal boats.
Chiringuito Moreno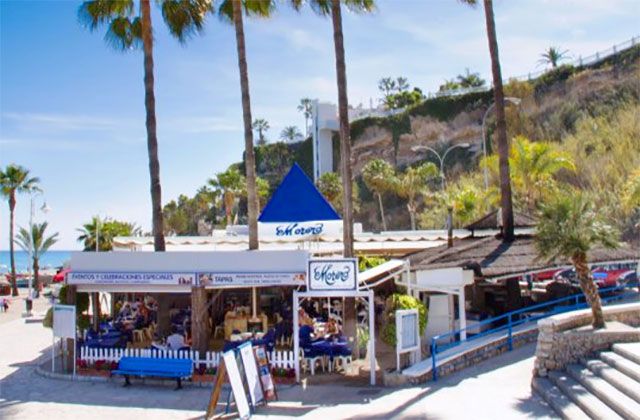 This chiringuito is located west of the marina from Burriana Beach. If you decide to visit, you can rest assured that you will enjoy an excellent meal with beautiful views of the Mediterranean Sea.
La Restinga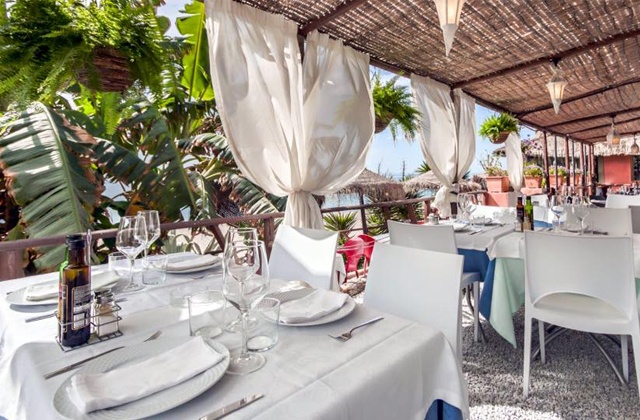 Chiringuito La Restinga is found on Vilchez beach, on the Axarquian town of Torrox. This chiringuito is perfect to enjoy something fresh while you accompany it with "tapas o raciones". During the night is a very calm restaurant to enjoy yourself with a pair of drinks.
Chiringuito Varadero el Peñoncillo
This bar has, like it couldn't be in any other way, among its specialties the pescadito frito or fried fish, and its delicious skewers, of sardines or squid. This place offers above all, modesty and flavor in its dishes, they don't look to trivialize the food, given that its proposal is based on delicious healthy dishes.
Chiringuito Torrecilla 3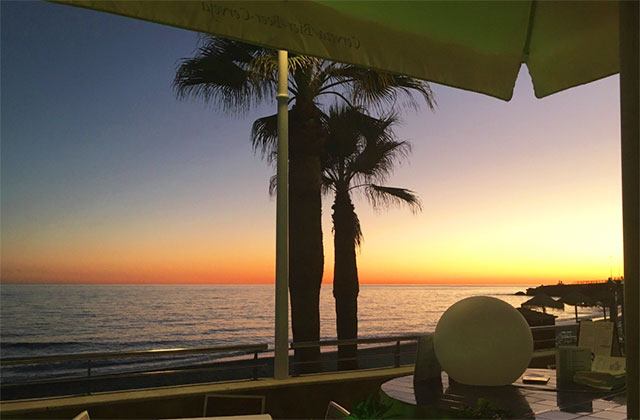 This chiringuito is located in the centre of Nerja. Its beach is accessed easily via its Promenade. You can't leave Torrecilla 3 without trying its delicious paella or its skewers.
Chiringuito El Playazo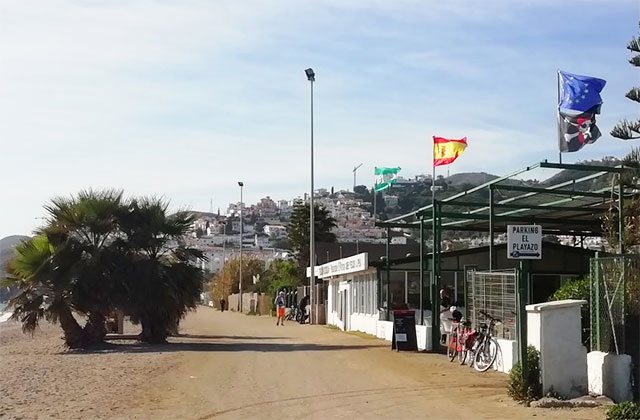 This chiringuito is located on the beach of the same name and has a tremendously tasty paella on its menu, as well as some spectacular views of the Mediterranean.
Merendero Jose Cruz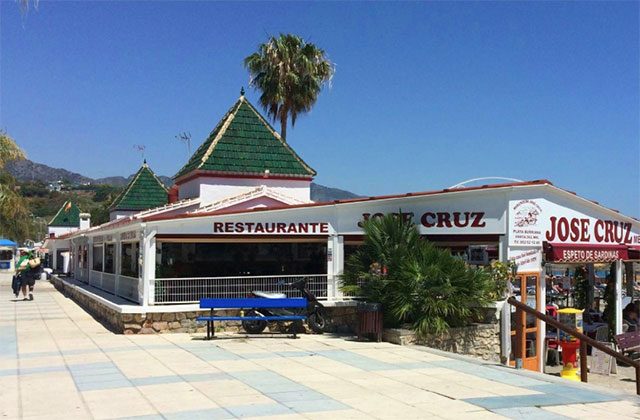 This beach restaurant is located on Burriana Beach and everyone who chooses to eat here will enjoy delicious international cuisine based on traditional regional dishes. Here you can try grilled meats, fish roasted on skewers, paellas and seafood. It also has a hammock service and WiFi area for those who can't live without being connected.
Nerja Nightlife. A night out on the town
The top 10 restaurants in Nerja to enjoy its cuisine
Where to stay
Olée Holiday Rentals apartments are found on a perfect spot on the western Costa del Sol, between Torrox y Nerja, typical Andalucian towns with the best weather in all Europe. The 79 apartments that make up the complex, have air conditioning, a wide living room with satellite TV and modern kitchen equipped with an oven, dishwasher, washing machine and dryer. Some of them have a balcony and wonderful views to the Mediterranean Sea.