The reinvention of the most original tapas: tour through some of the best gastrobars in Andalucia
You may or may not have heard… but they are making a lot of noise. The "give me a potato and aioli tapa" is not just any old tapa, nor is it served the same everywhere. Good old tapas are now a fusion of originality and of traditional but also innovative flavours, with a more careful and professional presentation that are served in gastrobars. Have you heard of them? Gastrobars are a new bar-restaurant concept where original tapas and signature cuisine are offered at all price ranges. The high culinary skills and traditional cuisine have been revised so that we can enjoy the delicacies offered by Spanish gastronomy and Andalucian tapas hopping.
So, here is a tour of the best gastrobars throughout Andalucia so you can witness the most creative, modern and original cuisine your palate has ever tasted.
GASTROBARS IN MÁLAGA PROVINCE
Gastrobar 3c, Marbella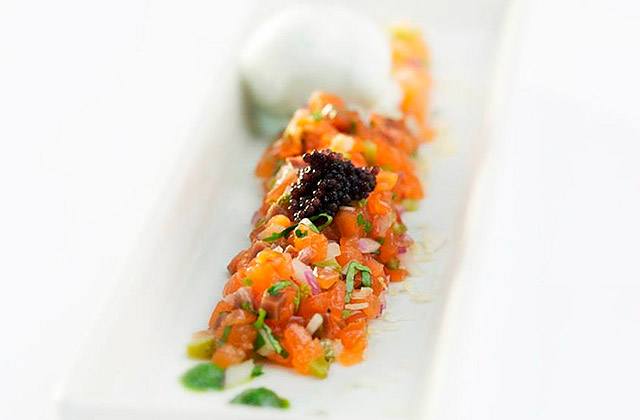 Gastrobar 3C has opened right in the heart of Marbella from the same owners as the legendary Marbella Patio restaurant. Fine dining lovers and avid fans of trying new textures, sauces and flavours from different places will find their perfect spot at this gastrobar. It has a good atmosphere and modern and elegant decoration that culminates in a terrace with views of a traditionally Andalucian narrow street that leads to Los Naranjos Square. Its offering of Iberian cured meats, salads, vegetables and grilled veal and reared Iberian pork also includes some of its best modern recipes for tapas and dishes.
Inimitable, Puerto Banús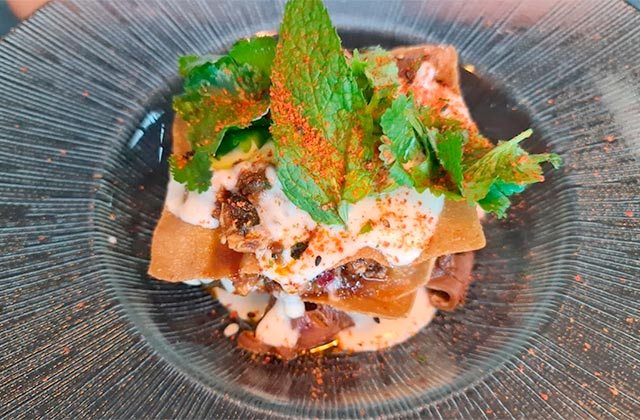 Defined as a "neighbourhood haute cuisine" gastrobar. Its restaurant offers the best in haute cuisine fused with the native and traditional flavours of each place.
And since there is no good meal without a good wine, Inimitable offers the best wines, or as they are called, the best "brews" so that you can enjoy an excellent culinary experience. Ceviche, tuna tartare and scallops are just some of the mouth-watering delicacies to be found at Inimitable, but if you are looking for an even more unbeatable experience, this gastrobar will delight you with a palate puzzling tasting menu. Book now!
El Desván, Torrox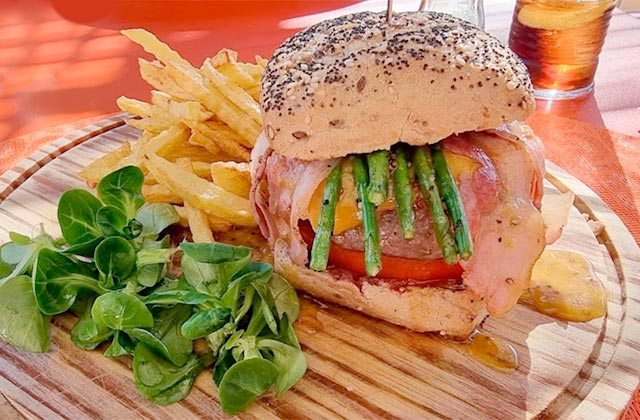 Revised Mediterranean cuisine and tapas again mark the menu of El Desván Gastrobar in Torrox Costa. The chef's talent is responsible for offering the best of the land with good presentation, culminating in dishes like salmon and avocado tartare, wild asparagus scramble and, of course, seafood paella. As for desserts, the orange sweet with pistachios and hot chocolate would melt even the iciest palate. It also has a terrace from where you can enjoy the best climate in Europe, the hallmark of this part of the eastern Costa del Sol in the heart of Málaga Axarquía.
Sensur Gastrobar, Ronda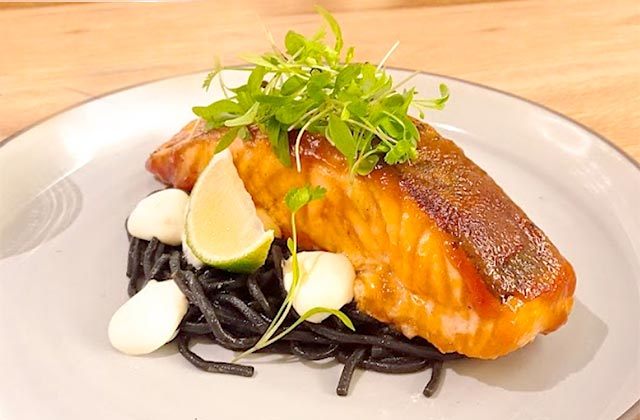 Right in the heart of Ronda we find this minimalist and cosy gastrobar with the highest quality products, which will make you come back to the city of El Tajo.
Top quality meats like T-bone steak or shoulder, a highly recommended tuna tartare, squid balls and a more than extensive list of local wines.
It is an obligatory stop on your tour of this Malagan city, since the fusion of flavours and its creamy cheesecake and French toast desserts, which are a must in a good meal, will leave a sublime taste in your mouth!
La Bulla Gastrobar, Estepona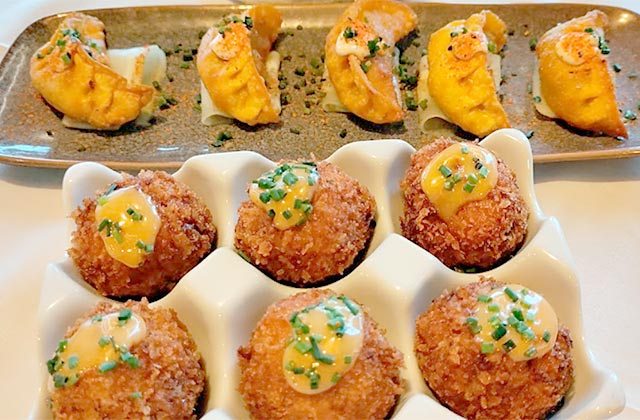 The Costa de Sol is always a good option for some good tapas on a little terrace with a good atmosphere. And this is well known at La Bulla in Estepona, which offers an amazing culinary experience where we can enjoy signature cuisine, original tapas and a mix of classic flavours. The croquettes offered at this gastrobar, tataki, prawn hakao and, of course, its famous artichokes are just some of the unmissable dishes of this restaurant located opposite the beach. Ideal for a great family evening.
CÁDIZ PROVINCE
Gastrobar La Maroma, Grazalema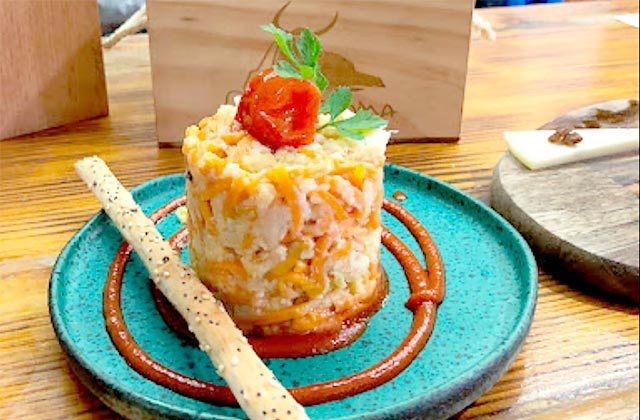 If you thought that gastrobars were a feature of coastal cities and big towns, you are mistaken and there are many such examples. Gastrobar La Maroma, situated in the traditional white Cádiz village of Grazalema, is a bar with decor that references the world of Toro de Cuerda, which is traditional in this area. They are rightly proud of offering tried and tested cuisine with a different touch through its tapas, montaditos, crostini, nidos de cuerda, delicious salads and its special dessert 'maromero'. You will have to try it to know what it is, won't you? Another of its classics which must be on the table is payoyo cheese, native to this land, as well as the mushrooms presented in original flavour combinations.
Taberna La Strazza, Conil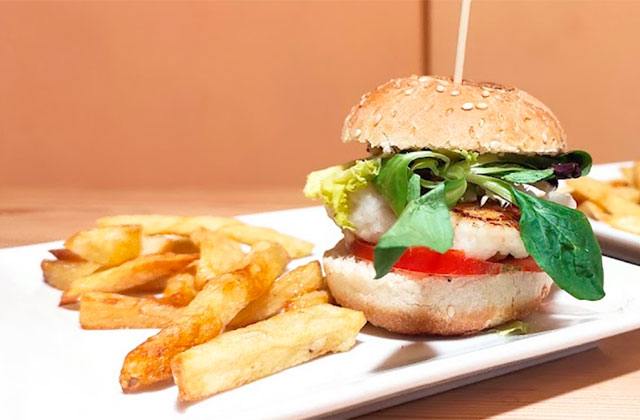 Cradle of Almadraba red tuna and fried fish, Conil offers much more for lovers of fine dining than traditional recipes. At La Strazza gastrobar, tourists and locals share the love for its designer pinchos and good wine. Go early and be patient, since in high season it usually gets pretty full. You could say that there is quite literally a queue to try its tempura tataki, as well as the rest of its creations, many based on such a highly desired Conil or Barbate tuna.
Doña Calma Gastrobar, Sanlúcar de Barrameda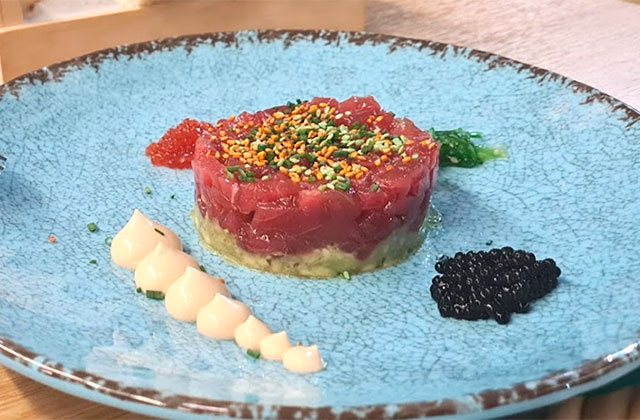 We already knew that tuna was traditional in Cádiz province, but what we did not know is that in Doña Calma it is spectacular in all its forms. That and everything it has on its menu means that going to this gastrobar becomes quite a gastronomic experience. Mediterranean, European and Spanish cuisine, vegan and vegetarian options… If you are looking for excellent food that combines innovation and tradition, and healthy food, and if you also have spectacular views, you can add this gastrobar to your list of favourites.
Musalima, Cádiz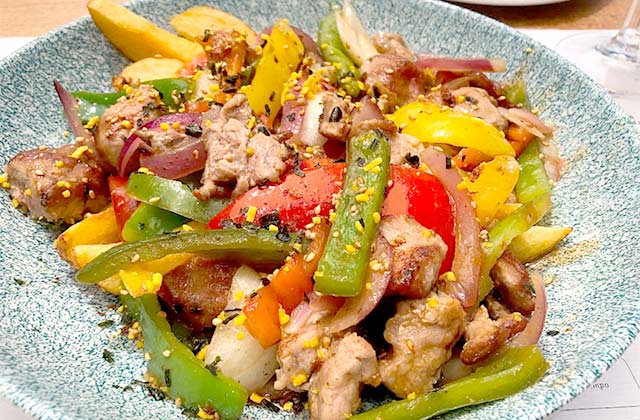 It is noticeable when the details are taken care of. Everyone loves this place as soon as they step inside or outside onto the terrace. A unique spot, with charm and dishes that jump out at you. Poke, sardine skewers, meats, rice dishes, tuna, tacos, stir fries… and endless exotic dishes that will delight your palate. If the varied style of food is what you fancy, we guarantee you will want to come back before leaving.
A comfortable place that will make you feel at home and with the best of gastronomy and some fantastic cocktails.
Gastrobar Agaró, Chipiona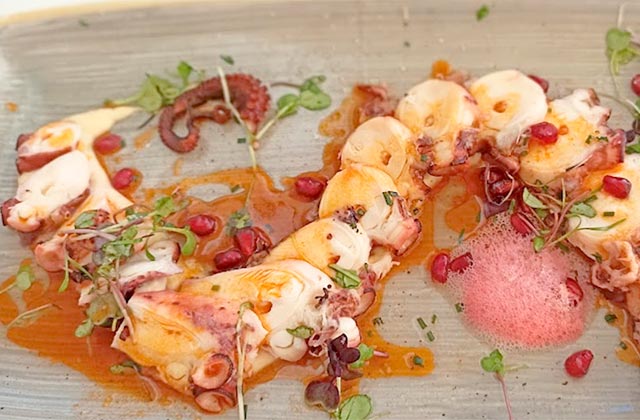 Who does not like dining while watching the sun set? This place is idyllic not only for the impressive views it offers, but also because if we add the improved version of traditional cuisine with local produce, we get a top notch culinary experience. We would not be able to choose from the lobster rice, the cheek bao or the endless list of desserts.
A customer-centric, friendly and quality atmosphere at an affordable price. What more can you ask for?
HUELVA PROVINCE
Sabor a Mar Gastrobar, Huelva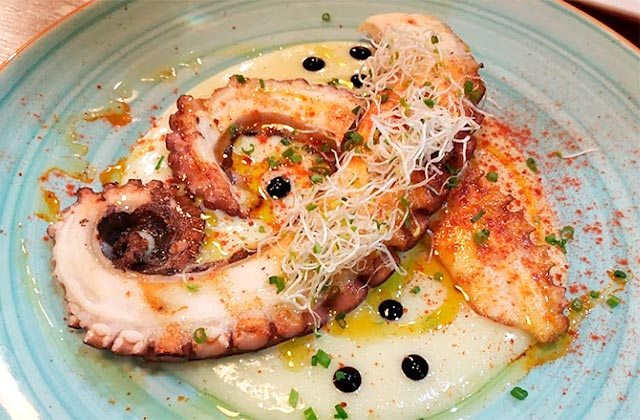 In honour of its name, this gastrobar has done everything to enhance the flavours in all its dishes which are outstanding. Where have you had a corn almorejo with popcorn? Here, in this gastrobar. What's more, the peculiar tostas, the cheek bao which you must try, the spherifications, black pudding with cornflakes…. The chef's passion is very much in evidence, since this place's menu amazes everyone. A simply fantastic place where flavour explodes. What about you? Have you booked your table yet?
Aracena Russes, Aracena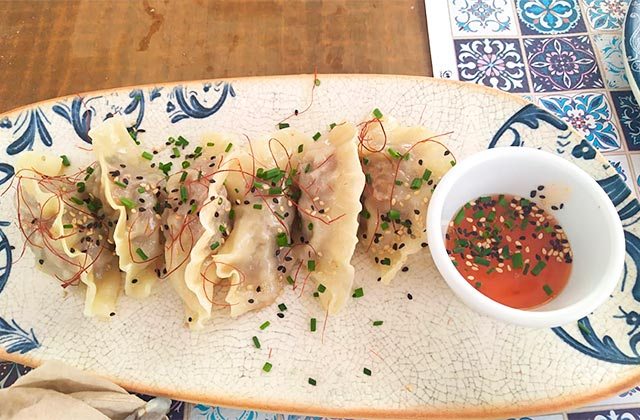 Rural destinations have a huge amount of charm. In the heart of the Sierra de Aracena, we came across this gastrobar that will make your visit to this Huelva sierra simply spectacular and where the service, tradition and novelty factor will be present in each dish.
For lovers of good meat with a different and special touch, Aracena Russes has a phenomenal crunchy suckling pig, insane lamb ribs in wine, finger-licking Iberian shoulder … and obviously a selection of tapas (or some gnocchi with pistachio pesto) that are essential to whet the appetite.
Tradition, quality and originality in the heart of the sierra await you.
La Zaranda Gastrobar, Corrales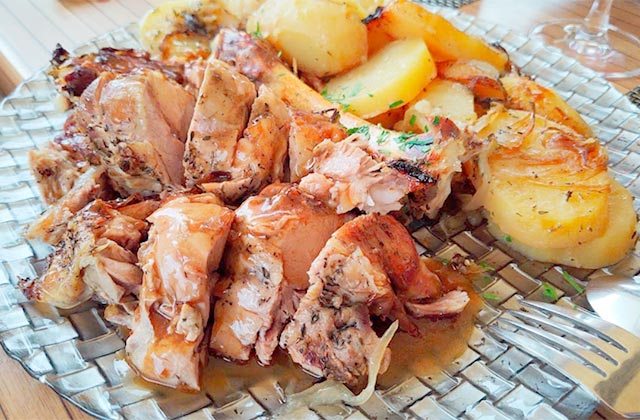 If you want to leave with your mouth singing, this Huelva gastrobar again offers a renewed version of Mediterranean gastronomy. If you add to the technique a little passion for cooking, quality produce and flavour, you will get dishes like gyozas, liver in batter with pistachio, black rice with lime aioli, golden octopus scramble, prawn salad… and to top it all, a carrot cake with mascarpone mousse or pineapple ravioli.
Quite a culinary experience that you will want to repeat.
GastroOnubense – Bar La Estrella, Huelva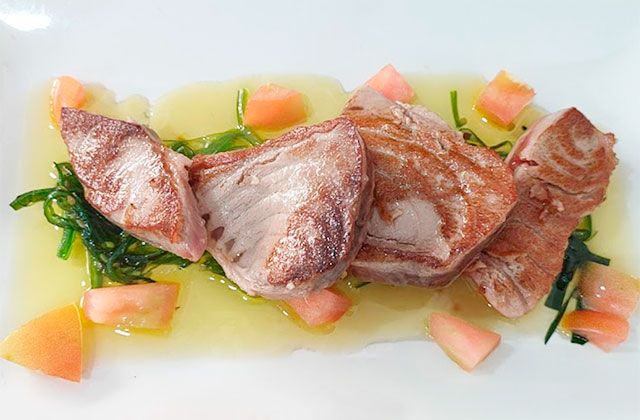 In Huelva the speciality is no longer prawns…"Different" tapas hopping has become quite a gastronomic interest for those who come to this province. Among the tapas offered by this gastrobar, we recommend the choco burger, the tuna tarantello to whet your appetite and, as mains, the cod luzo style or the tuna neck, which will leave you speechless.
Enjoying dinner or lunch with first class honours has to be done.
Parábola Gastrobar, Huelva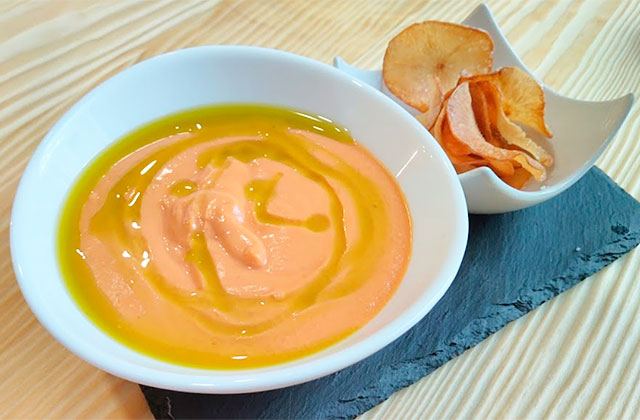 The excellent service is its main aim, so you can image what a culinary experience would be like in Parábola, where we are offered a menu with a very personal style. Parábola is a project, a life philosophy that has experience and current technique, which have brought about dishes like smoked mackerel, ajoblanco and grilled croissant, king prawn in molasses, yogurt and salted fresh artichokes, steak tartare, yolk emulsion and capers… If the names have left you open-mouthed, imagine if you combine them with a good wine and add a chocolate panna cotta and cookies as the final touch. Is your mouth watering yet?
GRANADA PROVINCE
Cúrcuma Gastrobar, Granada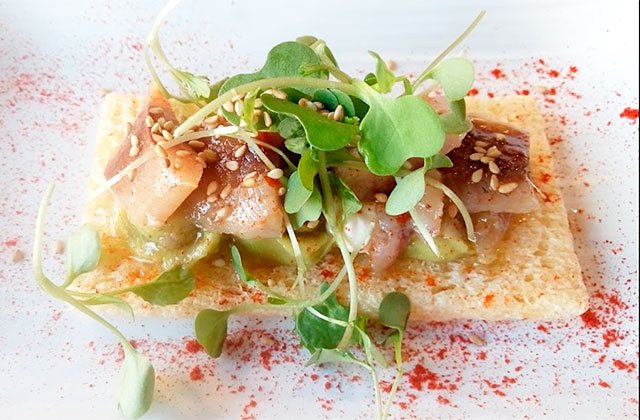 This gastrobar in the Nazrid city is quite a discovery. And not because we tell you it is, but rather because if we take a look at the tapas it offers, full of quality with that original touch of the latest in haute cuisine, we end up with a magnificent result. So tell me: is there more to you than gyozas, flamenquines, brie cheeseburgers and salmon tartare?
This gastrobar is an alternative that is different from the tried and tested tapas, where the service, the atmosphere of this neighbourhood and the combination of flavours of the dishes are a spectacular cocktail.
Tomate Gastrobar, Granada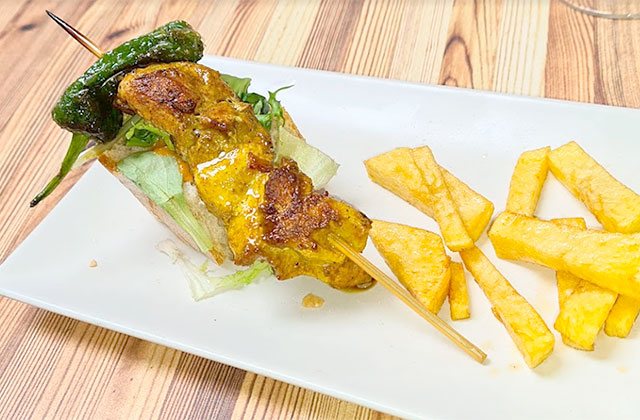 That Granada is famous for its tapas we already know. Tomate Gastrobar knows what is traditional on its land, but wanted to inject a new concept into those "famous tapas" to get out of our routine a little. The excellence can be seen in its rice dishes, the croquettes or the meat speciality.
If you are planning to spend a few days in the Nazrid capital, a good tapas session in this gastrobar will be quite the gastronomic experience.
Mercantil Gastrobar, Benalúa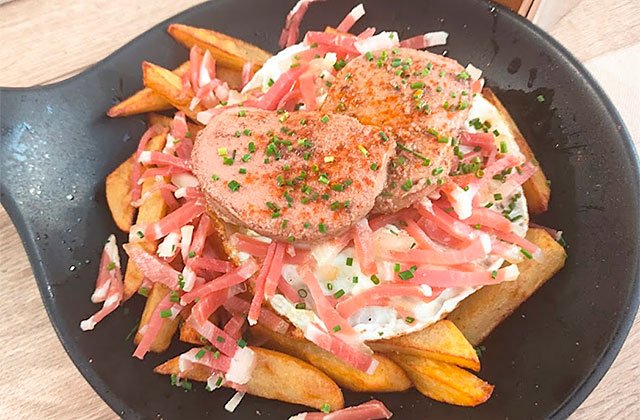 People say that the grilled octopus has an explosive flavour and the chicken wings are the best they have tasted. Creative cuisine is the slogan of this gastrobar and it shows in all its tapas in this town of Granada.
A cosy place with a modern atmosphere which hosts concerts now and again. A pleasant space filled with events and with the best in alternative gastronomy to delight you palate.
La Crême Gastrobar Tapas y Copas, Granada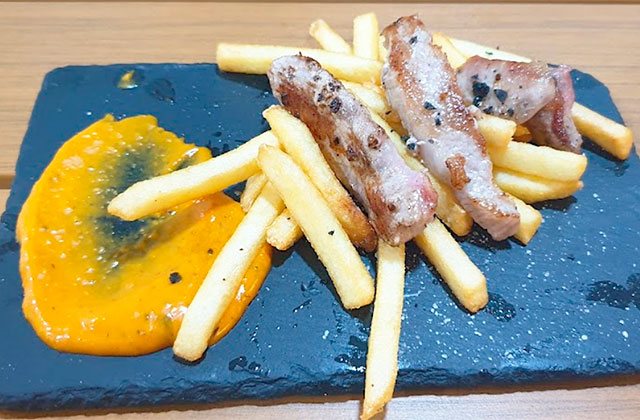 You can put this place in your list of must-sees if you are going to Granada. If you were planning to spend a weekend on these lands, you already have a place to go tripping as you eat. Its culinary skills have led it to create out-of-the-ordinary tapas like panko M&M, Andalucian gazpacho or tenderloin. If your thing is to "try something different", La Crême's kitchen offers the best in Mediterranean and international cuisine. Absolutely recommended it if what you are looking for is a curious and varied menu.
Panema Gastrobar, Albolote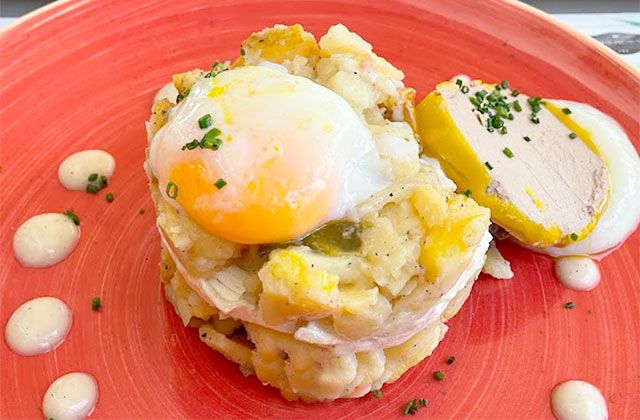 The fusion of traditional food with state-of-the-art techniques makes for an explosion of mouth-watering flavours. And it palpates when professionalism is present in the preparations of this gastrobar in Albolote. Steak sandwich with soya mayonnaise, blue zky and honey croquettes, burgers, cheek tostas… Eating these tapas on a terrace with a nice beer where the quality of its dishes reigns supreme and with excellent service is well worth it.
SEVILLE PROVINCE
Lobo López, Sevilla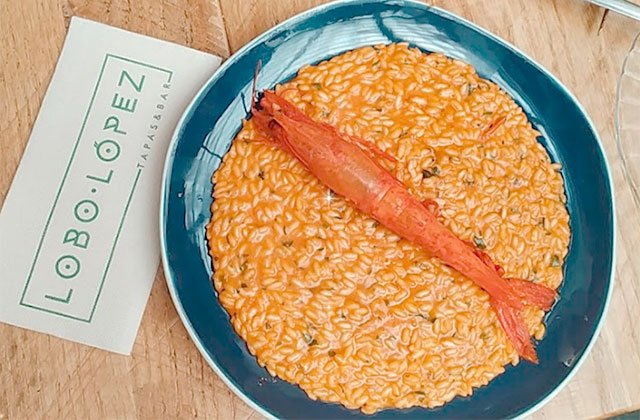 In the heart of Seville, state-of-the-art cuisine has made a space for itself among so much offering. This is significant, since at Lobo López they have taken such care of the place's decoration that it will make you feel at home. A natural atmosphere with a lot of light and a great team of ten who have made this gastrobar a must-visit in this city.
But the decoration is not only visible in the atmosphere, but also in the dishes. You will be puzzled when you are given the poke, the croquettes or the curry chicken salad. Merging a good atmosphere and good tapas or food is quite an experience that you cannot miss.
Flambea Gastrobar, San Juan de Aznalfarache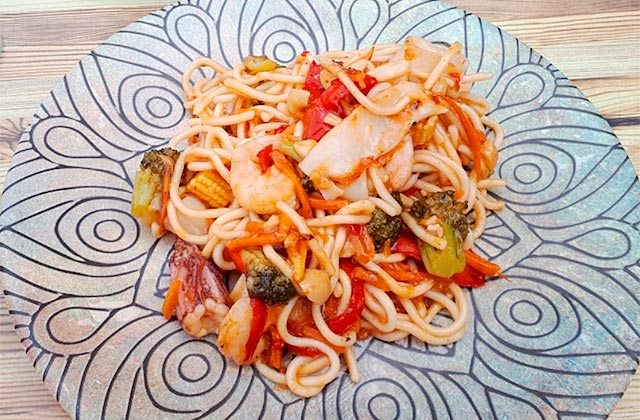 Going out for tapas with friends, your partner or family has a price, but is worth it. You just have to know where to go. We know that you will become a regular at Flambea when we tell you why people queue to eat there. Ready? Fish strip, small squid and crispy chicken stir fry, flank of red tuna, king prawns, roast beef tostas with a flavour that mixes the best of local produce with innovation.
The perfect evening with background music, exquisite service and of course… top notch quality. It is called "the best place in Aznaljarafe" for a reason. Have you called to book your table yet?
Al Likindoy Gastrobar, Sevilla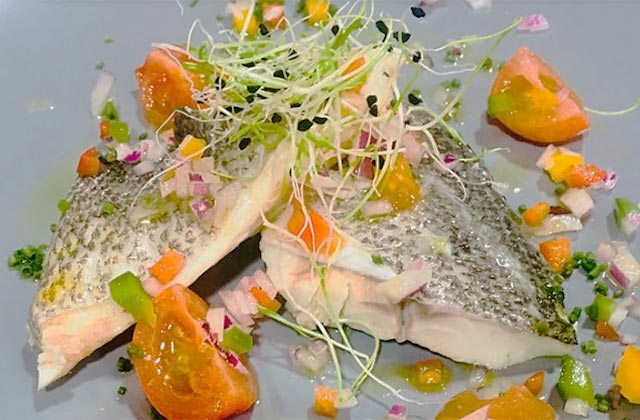 It is true that the gastronomic variety in Seville is extensive, we are not going to lie. But eating delicious food in a pleasant place where the service is good and the price affordable makes that list shorter. So we propose this gastrobar in Seville where the vegetable grill and octopus salad triumph… and the best thing: its desserts. It has a wide range of cakes for a sweet tooth, such as homemade carrot, chocolate and cookie cake and endless others.
Trópiko Gastrobar, Sevilla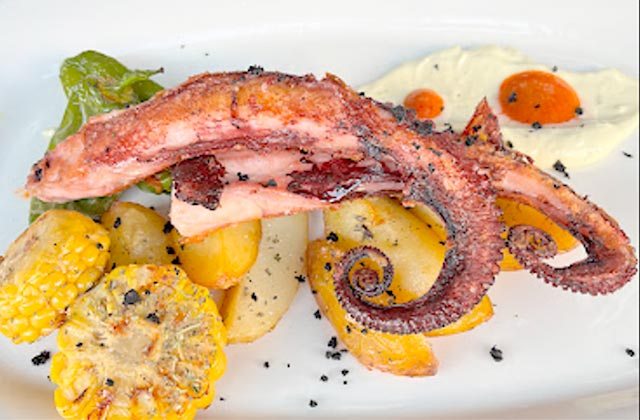 Seville has a special colour and this place is no exception. Who does not like a little love going into the food? Love, passion and the latest culinary techniques are present in the range of tapas and dishes proposed by this gastrobar. Hummus, nut tartare, creamy rice with shoulder, ox burger… The variety of original tapas at Trópiko will make you wonder what to choose because everything, I repeat everything, is tremendous. What's more, a little bird has told us that the sangria is SPECTACULAR. That and the cocktails on offer. Book your table now!
H la toná, Mairena del Alcor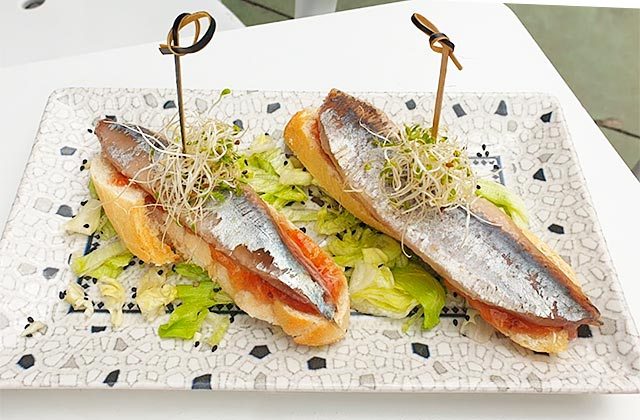 Home cooking but with the original and innovative touch that a good tapa needs. This gastrobar in Mairena del Alcor wanted to take a different approach to tradition.
At irresistible prices, you can enjoy a wide range from liver French toast (which is spectacular), Andalucian gazpacho to fried black pudding. A home cooked meal made with great care and in a cosy and pretty atmosphere both inside and on the terrace.
Discover the history of tapas in Spain and their best varieties
WHERE TO STAY
If you wish to discover this side of Andalucía, don't hesitate to stay at the best hotels. Without a doubt, the best option is Fuerte Hoteles. The chain has facilities where, apart from the regular services, you can enjoy the best of each spot in the Andalusian geography. Its over 60 years' experience is the best warranty so you can devote your time to discovering these unusual corners. Marbella, Conil, Grazalema, El Rompido or Torrox are some of the places where you can find amazing accommodation facilities near the spots we have recommended for you.