Post holiday syndrome? The 10 Benefits of a SPA and Hydrotherapy Circuit
If you are suffering from a post-holiday letdown, you would not be the first and you would not be the last. The stress that comes with the return of the daily routine of work can cause anxiety among many of us. As we return, it can be difficult to re-adapt. Don't let this happen to you by adopting a few short-term steps for a relaxing getaway.
We suggest the solution of seeking out a weekend spa/hotel experience that can help dilute the anxiety and stress of a post-holiday syndrome. Plus, you'll enjoy all the health benefits of a SPA treatment. Below, we've gathered the main benefits of enjoying a spa circuit:
1. Stress Disappears
SPA treatments can produce a sense of deep pleasure that helps our mind and body relax. That feeling of peace can take us away from the worries of everyday life, putting us in harmony with the world around us. Anxiety and stress will dissipate when one remains in this state of tranquillity. Feel free to try any one of the treatments these spas have to offer and help yourself overcome the pandemic of the century: stress.
2. SPAs Stimulate The Immune System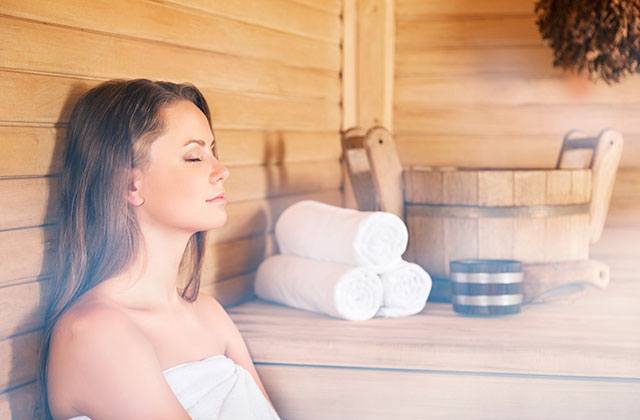 One of the keys to strengthening the immune system is the link to healthy habits, such as physical activity and good nutrition. If you exercise and relax right after going to the spa, you will an increase in health benefits associated with this peaceful process. This dual approach allows your body to grow stronger so don't neglect a bit of exercise, especially during a wonderful weekend getaway.
3. Improves Aching Muscles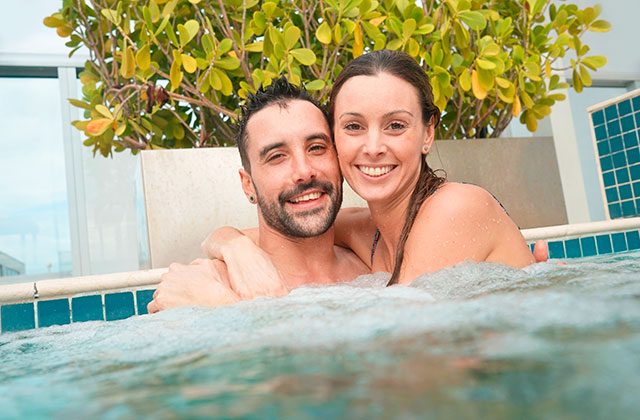 The effect of a relaxing SPA experience is that your tense muscles can relax and pain can be relieved. People often find relief with back pain, as well as those suffering from arthritis. Bathing in warm water can help muscle relaxation and reduce pain. Taking them regularly will help you gain more flexibility and strengthen your muscles as well as protecting yourself from any potential, future problems.
4. Improve Airways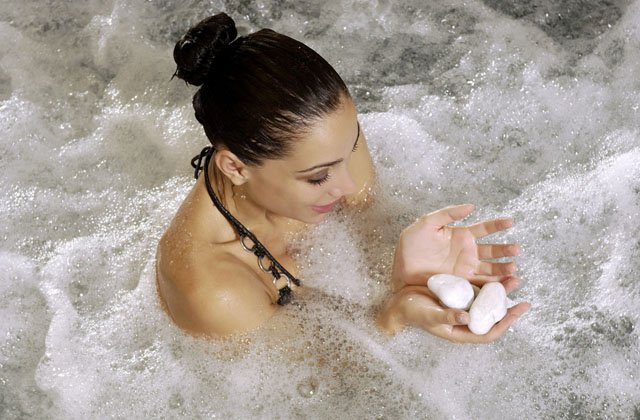 Breathe well and fill your lungs. Another benefit offered with SPA treatments is that respiratory mucus becomes more fluid and pathways are cleared. It has also been found that SPA treatments can help those with obstructive respiratory diseases. An ability to breathe clearly and correctly helps put you on the right step for the new year.
5. Improves Circulation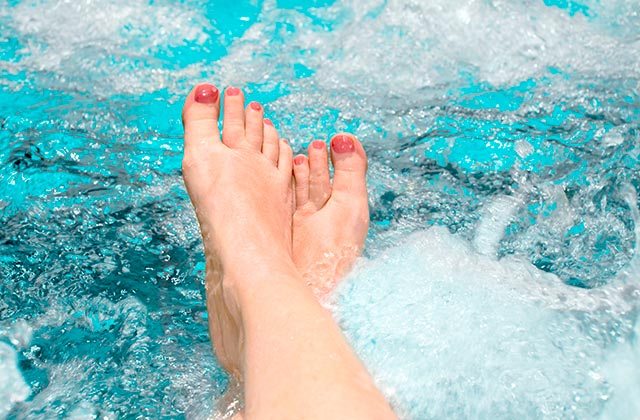 Hydrotherapy is a natural treatment for circulatory diseases. The hot water causes the dilation of superficial blood vessels, promoting circulation under the skin. Moreover, the cold water causes the opposite effect, helping to create a contraction of superficial blood vessels, promoting internal circulation. The pressure produced by the water jets provide a relaxing massage that also improves circulation.
6. Rejuvenation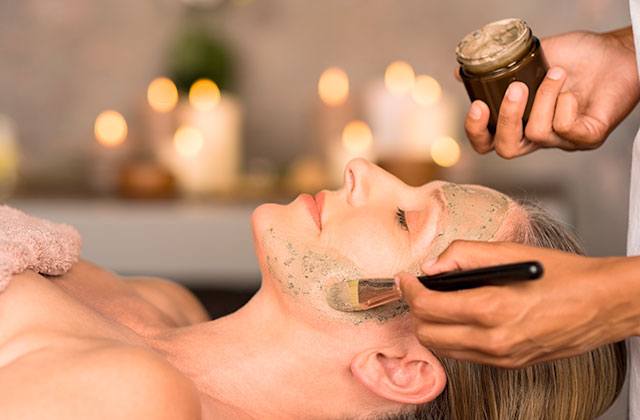 Good health is the key to youth. As you find ways to relax and calm yourself in a spa, this will be reflected on the outside with a brighter and rejuvenated appearance. Furthermore, the body is oxygenated inside and out. There are also anti-ageing treatments available that can help conceal the signs of ageing on our skin.
7. Improving Skin Problems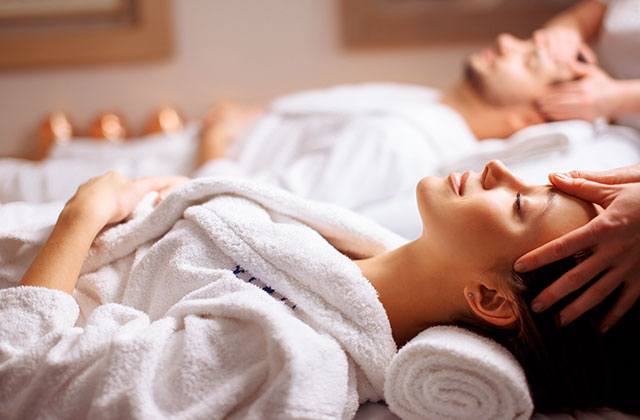 The temperature change from hot to cold water, the water jets, natural ointments and more are all factors found in a spa that can help the condition of your skin. After a few days back at work, you may start to see signs of stress on your skin so don't hesitate to get away from it all with a relaxing treatment.
8. Improves Sleep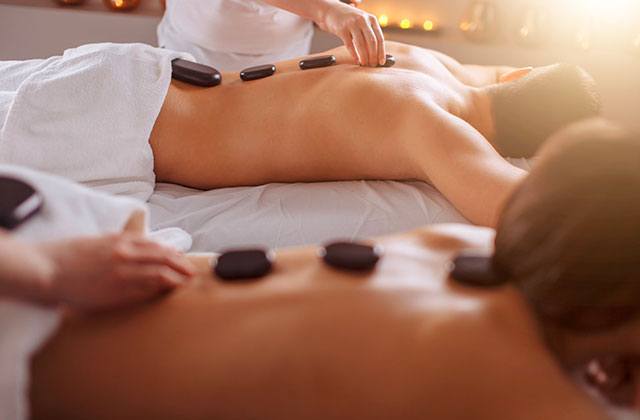 Millions of people suffer from chronic insomnia and other sleep disorders. It is known that sleep deprivation can cause depression, mood swings, memory loss, blood pressure disorders and often limit the level of care. Taking a bath session at a spa not only helps you sleep before, but also helps you get a more restful sleep.
9. Prevents Depression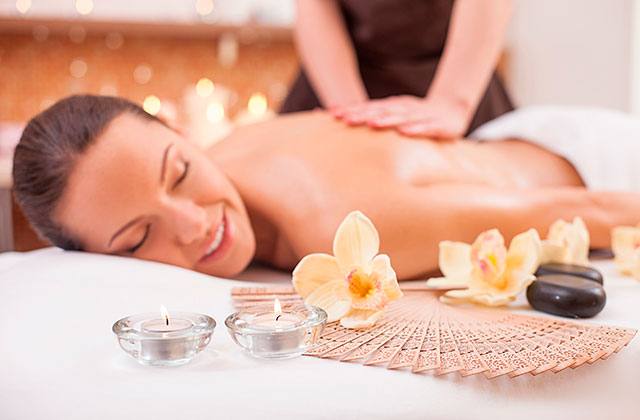 SPA treatments can help isolate people from the stress of the outside world, helping them forget the stress of life and focus on their own body. By relaxing the physical, they are free to relax their mind and address mental discomfort. After a holiday, falling into depressive episodes is very common so its advisable to include a quick getaway into your routine to ease the transition.
10. Beauty Treatments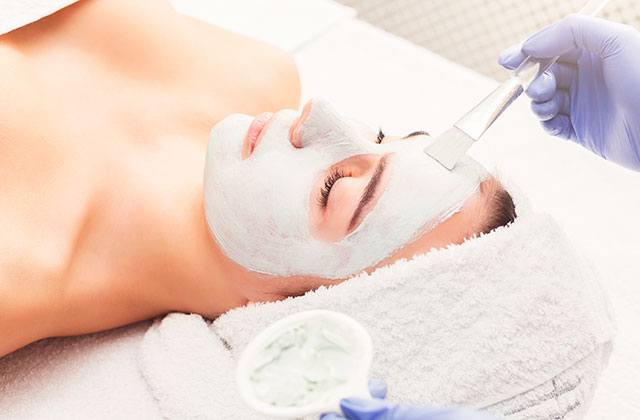 In a SPA we feel better, calmer, more relaxed and this feeling of comfort and tranquillity is transmitted from inside out. Many spas offer the possibility of beauty treatments for the skin, including facials and natural masks. Pamper your appearance after returning to work and feel free to visit one of these wonderful establishments.
After reviewing our ten important reasons for visiting a spa with a relaxing getaway, don't forget that autumn is fast approaching and there is nothing better to strengthen your immune system and help care for your body than such an experience. However, above all, don't put such an experience too far on the horizon. There is no better plan than finding a nice hotel with a spa and beautiful setting that allow you to put the finishing touches on the day with a light dinner and the sound of the sea nearby.
Hot Springs Tourism: find the best baths, spas and hammams in Andalucia
WHERE TO STAY
For a perfect plan that combines good views, excellent service and a wonderful spa, nothing beats Fuerte Hoteles.  If you decide to come to Huelva, do not hesitate to stay at the Hotel Fuerte El Rompido, which boasts a spectacular location on a hill overlooking the natural landscape of Río Piedras. To this, we must add the Andalusian architecture aesthetic that blends beautifully with its surroundings. Here you can enjoy a pristine beach of 14 kilometres and stunning views.
The establishment has a SPA that will transport you to the world of the five senses and find treatments and programmes that release you from the stresses of everyday life. Offering 60 years of experience, this hotel chain stands a benchmark of quality.