Shelter from the cold in these 20 traditional Málaga cafés
Come on, you are in the Costa del Sol, forget about the typical Starbucks! In Malaga coffee shops, coffee lovers will find a place to take a break during their trip, since we have the most original places to recommend. Not only will you enjoy a good cup of coffee, but you can also relax in an atmosphere that you'll love!
If you are travelling to this destination do not hesitate to try a wide variety of coffees, unique in Spain, in traditional establishments. Chocolate with churros or the famous "pitufos" (small bread rolls) blend with the best pastries. Keep in mind that in Malaga cafes, we ask for coffee in a rather special way, depending on the milk and coffee proportion.
Don't miss the cafes of the Costa del Sol and enjoy the small delicacies that life gives you in these places we recommend.
Málaga cafés
1.      Casa Aranda, Málaga
Hot chocolate with churros is a typical winter breakfast in Spain. This elongated fried flour and wheat mixture is one of the star dishes to start the day with energy. In Málaga, Casa Aranda has the best in town and you cannot leave without trying them. Many locals queue up at the bar to start the day with energy and warm up before starting work.
Calle Herrería del Rey, 1, 29005 Málaga
2.      Casa del Té, Marbella (Málaga)
If tea is your thing, Marbella has the best examples from around the world to warm you up. The Tea House includes a range of flavours, smells and sensations in an exotic place where you can take shelter. You can also accompany your drink with one of many Moroccan pastries on offer. An ideal plan for a quiet afternoon.
Calle Ancha, 7, 29601 Marbella, Málaga
3.      Café Central, Málaga
In addition to its enviable location in the heart of Málaga, the Central Café has a very famous unique point: its mosaic tiles which explain the different ways to order coffee in Málaga. So you can see graphically the amount of coffee that goes into every cup from "nube" and "sombra" (around 10-20% coffee compared to milk) to "largo" (80% coffee, very little milk) and "solo" (no milk included), as well as five other different types. Warm yourself up with those smells and enjoy a relaxing chat.
Plaza de la Constitución, 11 Málaga
4.      Café con libros, Málaga
The smell of books mixes with coffee in a charming place where you can read while you enjoy your breakfast or your snack. Overlooking the Plaza de la Constitución and within walking distance of the birthplace of Picasso, this property features texts in various languages to enjoy reading in the warmest and most bohemian atmosphere in the city.
Pza de la Merced, 19, Málaga, 29012
5.      La Tradición, Fuengirola (Málaga)
On your trip to the Costa del Sol, do not miss the sandwich par excellence: the serranito. Pork loin, ham and fried pepper unite under the flavour of garlic mayonnaise in the bread. In Fuengirola is the cafeteria La Tradición, a unique place where you can try this traditional local food. There is nothing better after a walk through the city than finishing in this warm, sheltered setting to have this sandwich accompanied by a hot chocolate.
Camino de Coín, 24, 29640 Fuengirola, Málaga
6.      Café Marbella, Marbella (Málaga)
The Café Marbella retains the history of this landmark hotel which opened in 1920 and which has adapted to the times. Located in a strategic location in Marbella, you can have breakfast sheltered in this place to recharge and warm yourself up and then make a path through the pedestrianised historic city centre which is a five-minute walk away. A perfect plan for a winter getaway which you can sweeten with the cakes and pies found in this legendary Marbella cafe with style and glamour.
Avda. Ramón y Cajal 1, Marbella 29601 (Málaga)
7.      Tetería El Harén, Málaga
This Málaga teahouse is inspired by the Arabic roots of the capital of the Costa del Sol. Here you can warm yourself up in its various intimate spaces and try, in addition to its teas, magnificent smoothies which are pleasing to all regular users of this bohemian corner of the city. "The Harem" includes a huge amount of cultural activity which you can also enjoy. Singer-songwriter concerts, poetry recitations and readings by candlelight are some of them. Do not leave without ordering their crepes which are great for those with a sweet tooth.
Calle Andrés Pérez, 3, 29008 Málaga
8.      La Tetería, Málaga
In Málaga, "pitufos" (small bread rolls) are very popular. One of the best plans for having breakfast in an original way and sheltering from the cold of winter is to order a mixed pitufo (with ham and cheese) or a Catalan one (with oil, ham and tomato). The menu is much larger and adapts to all tastes but we highly recommend these two which, although they are simple, are the most famous and retain the most traditional Málaga flavour. You can take advantage of a special offer of a coffee plus pitufo in the morning.
C/ San Agustín, 9 Málaga
9.      Anahi cafetería, Nerja (Málaga)
Nerja is one of the most charming towns on the Costa del Sol and has a mild and cosy feel, even in winter. The Anahi café has one of the best views possible when having a coffee: the immensity of the Mediterranean Sea. If you take a trip to the province, make sure you come here and try one of the varieties of Málaga coffee in a place with natural charm.
Calle Puerta del Mar, 6, 29780 Nerja, Málaga
10.   El último mono, Málaga
This space is unique because it is decorated with recycled furniture and a very European feel, but despite its small size, its intimate atmosphere gives it a warm feel. Make sure you try their juices and if you drink a coffee, you can warm your hands with the cup. It is often a meeting place for many workers before going to work and for students getting together in the afternoon.
Calle Santa María, 9, 29015 Málaga
11. Baires Málaga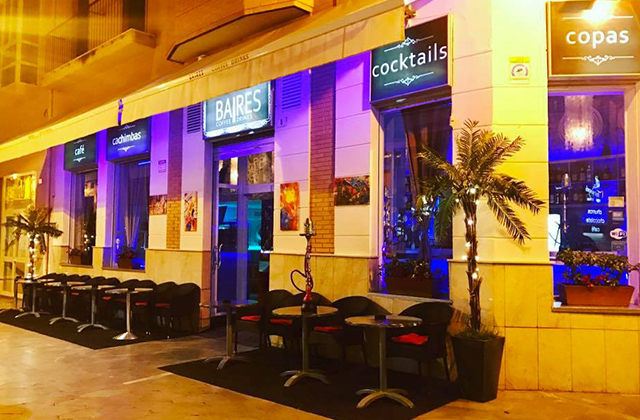 At Baires, you can enjoy a modern and striking decor that will freak you out. It also has a large terrace that delights those who decide to visit it.
Here, you can choose between a wide range of breakfasts, cakes, cocktails and hookahs. In this place, you will always enjoy good music while sipping a steaming cup of coffee or tea.
Calle Méndez Núñez, 9, Málaga
12. Café de Estraperlo Málaga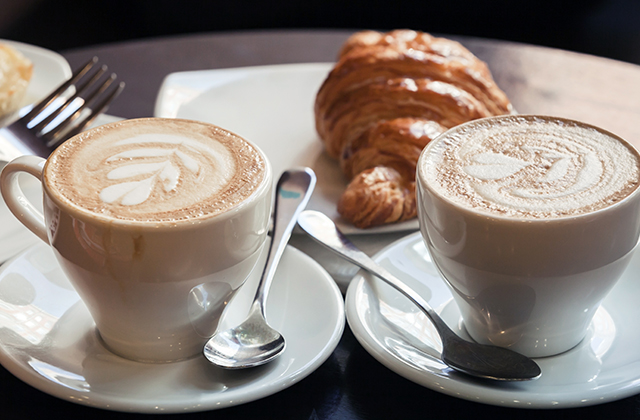 This place has a very particular charm thanks to its special location, as well as to its careful and colourful decoration. Here you can delight yourself with an abundant menu of cocktails and beers, as well as all kinds of coffees. Something very characteristic of this cafe is that it has taken the task of promoting young art.
Plaza Poeta Alfonso Canales, 4, Málaga
13. Nuffin and Coffee Málaga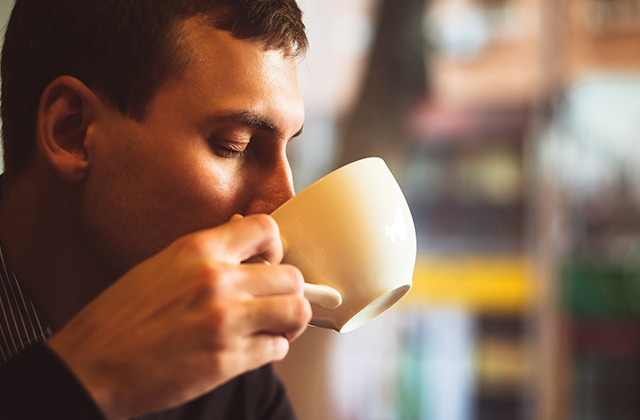 Nuffin and Coffee is the perfect place for lovers of the best coffee. This place offers an exquisite and varied selection of frappés and teas, special mention for their creamy cappuccinos, a delight. It also has chocolate coffees of different flavours, a very good excuse to visit this cafe.
Avda Plutarco nº 28 , Málaga
14. Tetería Marrakech Benalmádena (Málaga)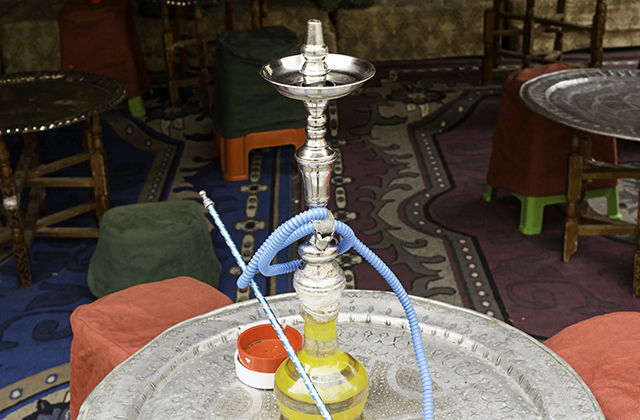 Marrakech is a beautiful cafe with a Moroccan atmosphere, here you can taste the best teas and be transported to the flavours of the desert. Do not hesitate to sit on its terrace while you savour its delicious and home-made cheese or apple pie, they will leave you senseless.
Calle Real, 6, Benalmádena
15. Más Que Cafés Fuengirola (Málaga)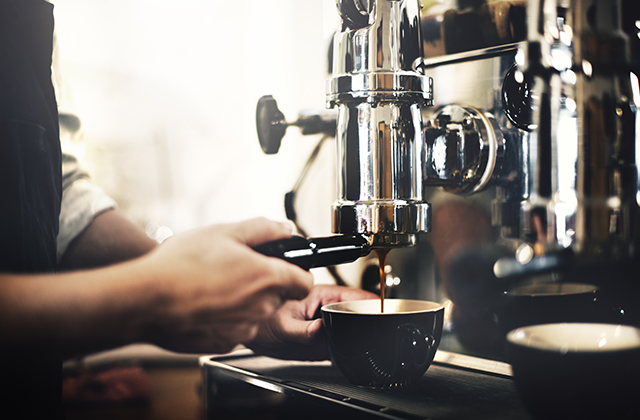 Más Que Cafés is located in Fuengirola and is characterized by its magnificent breakfasts and copious snacks. Here you can choose between a variety of cakes to accompany a delicious coffee or even better you can go for a spectacular chocolate with churros while enjoying a friendly and pleasant atmosphere.
Avenida Juan Gómez Juanito, Nº 14, Fuengirola
16. Dulce Dreams Málaga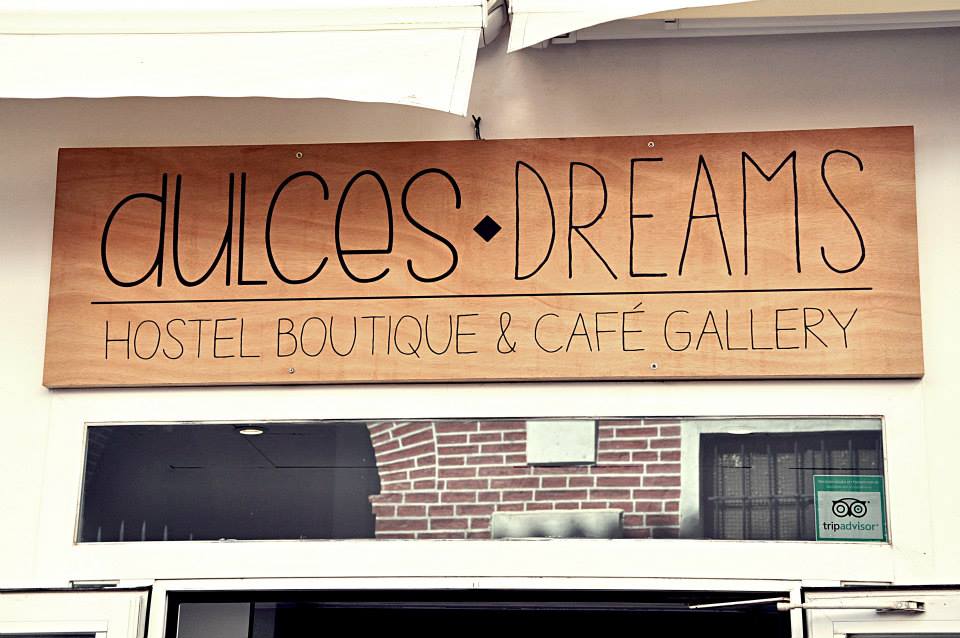 This small cafe is located under the Boutique Hotel and if you pass before its door, do not hesitate, enter and enjoy one of their home-made cakes, they are wonderful. It is the perfect place to sit, relax and read along with a very good tea or cup of coffee.
Plaza de los Mártires Ciriaco y Paula, 6, Málaga.
17. Julia Bakery Málaga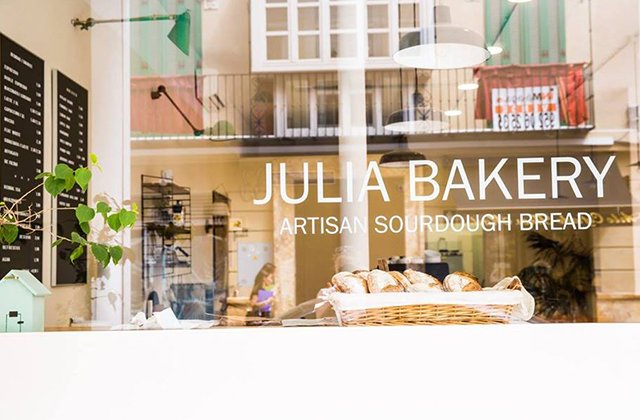 This is one of the perfect Cafés in Malaga for lovers of organic and natural products. In addition, it must be said that they have a spectacular selection of both butters and jams as well as different loaves that will make choosing almost impossible.
Julia Bakery also places emphasis on customer care, which is kind, personalised and makes you feel at home.
Calle Carretería, 44, Málaga
18. Pastelería Cafetería Entre Torres Antequera (Málaga)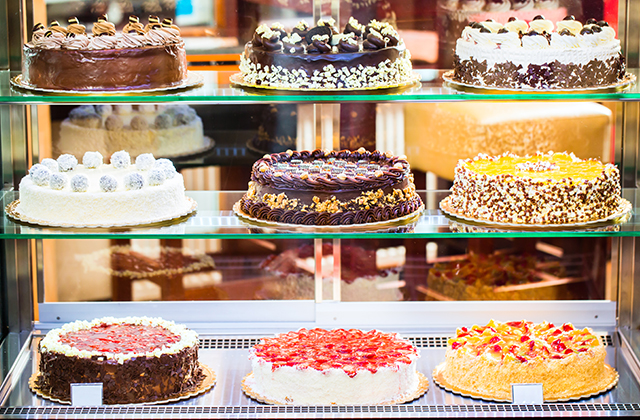 Entre Torres is an elegant bakery located in the heart of Antequera. We assure you that when you cross its doors you will be surprised by the diversity of its products. Its menu has a variety of coffees such as the Irish, the Cappuccino or the Jamaican; mixtures of natural teas and handmade sweets.
Calle Infante Don Fernando, 11, Antequera
19. Cafetería el Olimpo Estepona (Málaga)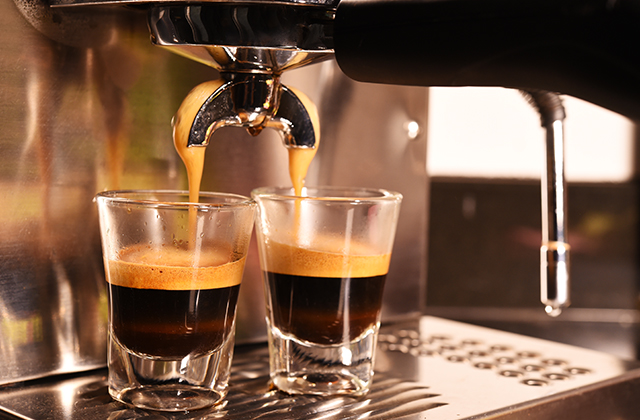 Olimpo, in addition to a good place to have a good coffee, is the meeting point for most of Estepona's football fans. This is where a large number of football fans meet to watch the games and to have a delicious chocolate with churros, a product that they make in a traditional way.
C/ Huerta Nueva, nº 8, Estepona
20. Confitería Daver Ronda (Málaga)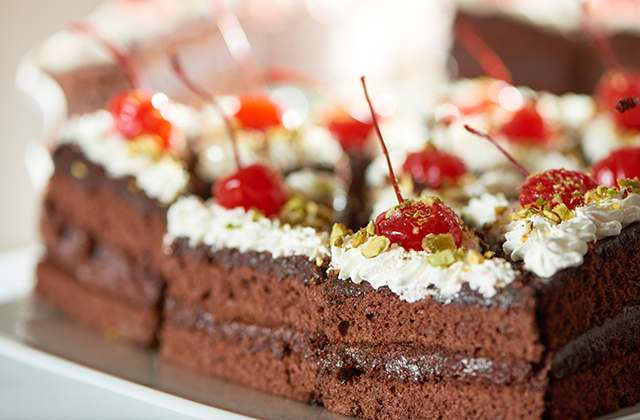 In Daver you will find all kinds of chocolates, cakes, ice creams and coffees. As a result of its great success they had to open an online store to sell their products.
Calle Virgen de los Remedios, 6, Ronda
History of the types of coffee in Malaga. Try yours "just right"
Churros, the most traditional recipe in Andalucía
ACCOMMODATION
The best place to stay in the province of Málaga and hide from the cold of winter is Fuerte Hoteles. The chain has branches where you can enjoy the best of each area throughout Málaga, in addition to its services. With more than 50 years of experience, you are guaranteed to have the best experience possible. Marbella and Torrox are some sites where you can find this amazing accommodation.