The essential fashion shops you must visit in Marbella
If you like fashion, you're in luck, since there's nothing better than shopping in Marbella. The city has become one of the most important shopping centres. You don't need to travel to Rome, Paris or Madrid, since you'll find the best fashion stores in Marbella. Choose from high-end brands in the shops of Puerto Banús or its old quarter. You'll also find affordable fashion stores that bring together designs of all colours at good prices. Wherever you go you'll find everything on your shopping list in Marbella's shops. Keep reading to discover the best places to shop in the capital of the Costa del Sol.
Shopping in Marbella
1. Louis Vuitton
This company is one of the most prestigious, especially in the world of accessories. Louis Vuitton bags are highly-desired in the fashion world. The fabric with which they are made is masterfully bound at each seam. This exclusive luxury brand has one of its stores in Marbella. A whole range of possibilities within your reach if you want a new bag or quality suitcase for those holidays you deserve.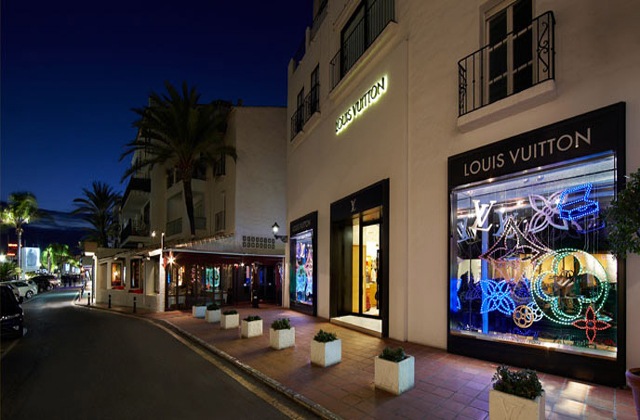 2. Violeta by Mango
Marbella is one of the few Spanish cities has its own Violeta by Mango shop. This new fashion line, which came out on sale last February, has been a revolution among women with larger sizes. Although it doesn't specialise in the "plus size" market, its clothes go up to size 52. Be sure to visit this establishment for youthful designs in any size.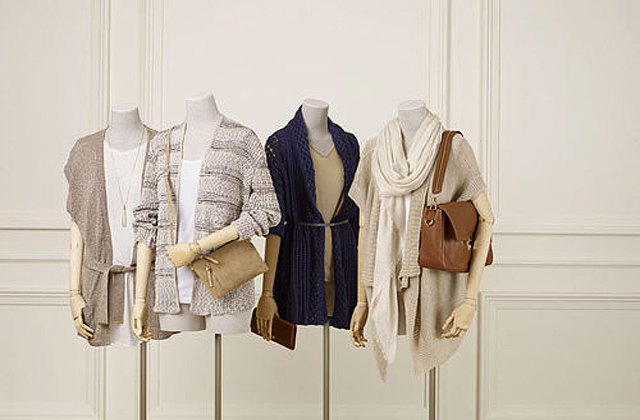 3. Gucci
This Italian brand has been installed in the heart of the Costa del Sol Both men and women have a selection of luxury fashion items to choose from in this brand. But not only that. Gucci also has a line of perfumes that have had a huge impact on the market since its launch. In addition, their accessories show an example of Milanese style and design. If you come to Marbella, you should definitely visit this unique store.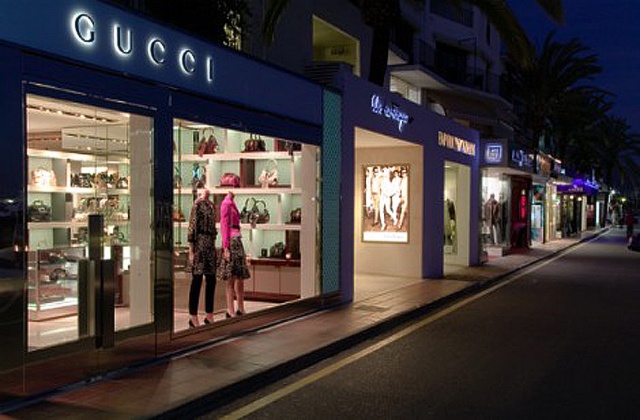 4. Stradivarius
If what you are looking for is teen and casual clothing at a good price, stop by Stradivarius. Their prints and short-sleeved jackets are well-known. The style of this store goes well with denim and accessories. As a result, you can also find new bracelets every week. If you want something a little cheaper, you have to stop by.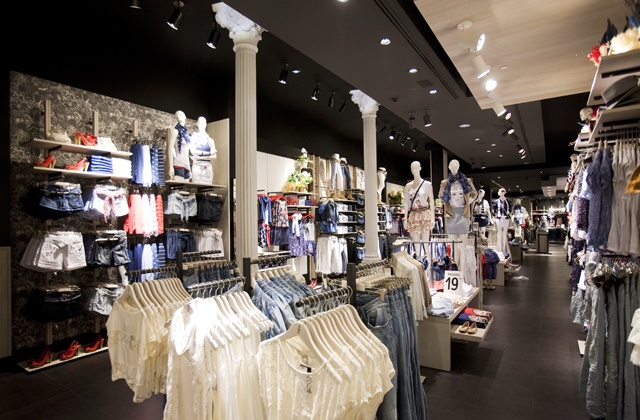 5. Escada
Elegance, glamour and sensuality. Those are the three characteristics that define Escada, an ideal luxury shop for evening wear. If you have an event in mind, don't forget to visit this store. Plunging necklines, dresses that fit your figure, fabrics of the highest quality and elegant designs. If you spend a few days in Marbella, come along, buy one of their suits or dresses and try it out for the first time in one of the many parties organised in the city. You can also combine it with one of their perfumes.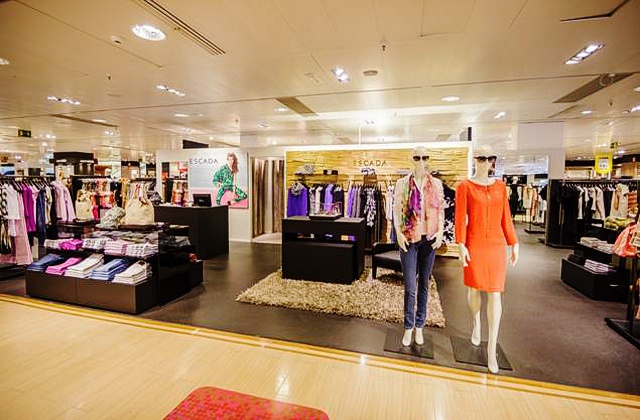 6. Burberry
If you like British style, stop by Burberry. Their square patterns have become famous worldwide. This brand has a well-known menswear lines used by many large employers. Jackets are another of the strengths of this firms which has spread worldwide. A classic design on your clothes enjoyed by thousands of consumers and which has now set up one of its stores in Marbella.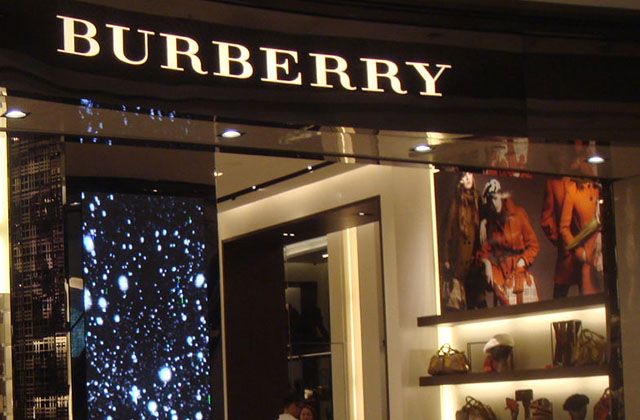 7. Lacoste
The famous Lacoste crocodile also has made its home in Marbella. A broad range of colours cover the clothing offered by this firm, which is famous in particular for its polo shirts. It is a leading brand among golf enthusiasts and a hallmark for many athletes. It is also known in the world of tennis. If need some clothing in which you can do exercise or if you just want comfortable clothes, stop by this store.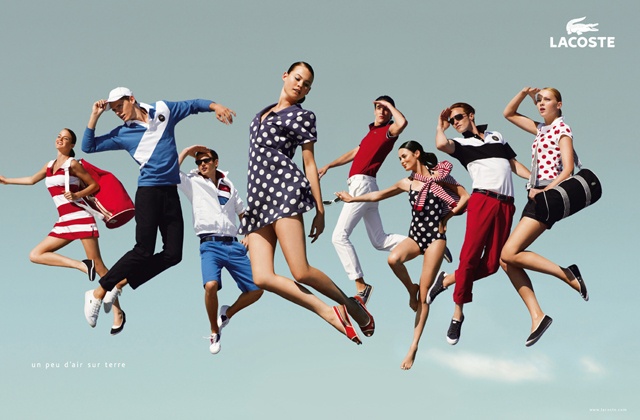 8. Oysho
If what you need is underwear or sleepwear, come to one of the most popular lingerie firms, Oysho. Here you will find a wide range of designs ranging from children's pyjamas to the sexiest negligees. Lace, prints and transparencies are mixed with the sobriety of black and the fun of a wide range of colours. This shop is not to be missed if you need new sleepwear.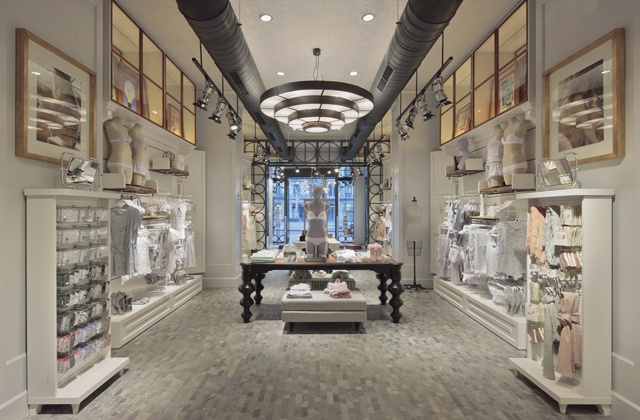 9. Gala perfumeries
Any dress, suit or jacket absolutely needs a good perfume to go with it. In Gala perfumeries, you can find a huge range of fragrances for both men and women. Favourites for the ladies include vanilla, caramel or berries while men tend to like an essence of wood, sandalwood or lemon. Every occasion has a perfume for every season of the year. Don't hesitate to come to this facility and enjoy the variety it offers.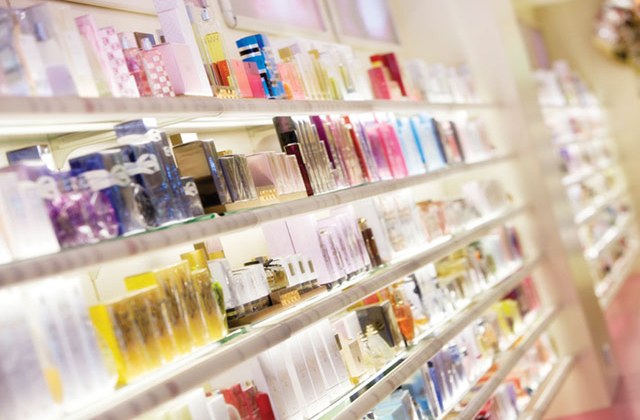 10. Moss
The clothes shop Moss offers garments aimed at the active, modern, feminine woman. It is in Marbella old town, on the well-known Calle del Peral. It is open mornings (10.00 a.m.- 2.00 p.m.) and afternoons (5.00 p.m. – 9.00 p.m.). It sells a wide range of styles for any occasion, from the chicest event to a casual, hip outfit for an evening with friends. The prices are competitive and will suit any pocket. The staff at Moss Marbella are there to help you choose what's best for you.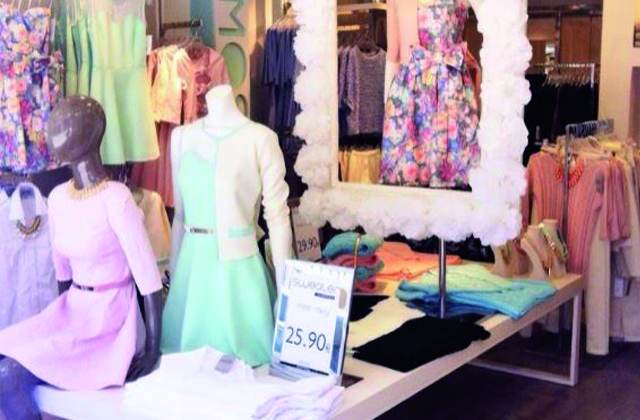 11. Tatin Children's Boutique
Tatin Children's Boutique is a passion that has become a children's fashion shop and a meeting point for mums and all those interested in the world of little ones, which seeks to unite sophistication with casual touches and accessible trends, national and international brands and in-house design. All visitors are welcome.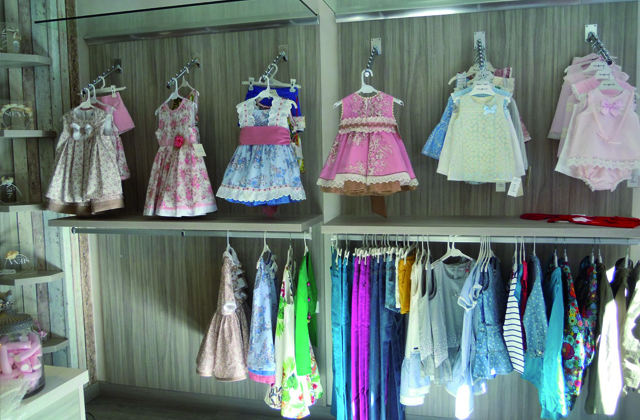 12. Versace Puerto Banús
Versace is one of the most famous brands. Within the dressmaking world, it can be considered as one of the most cutting edge, since it has been in the market for many years designing all kinds of perfumes, clothing, make-up, accessories and even furniture. The firm has a store in the heart of Puerto Banús and boasts a prestigious portfolio of top-level clients, from stars of the silver screen to the most famous rock stars.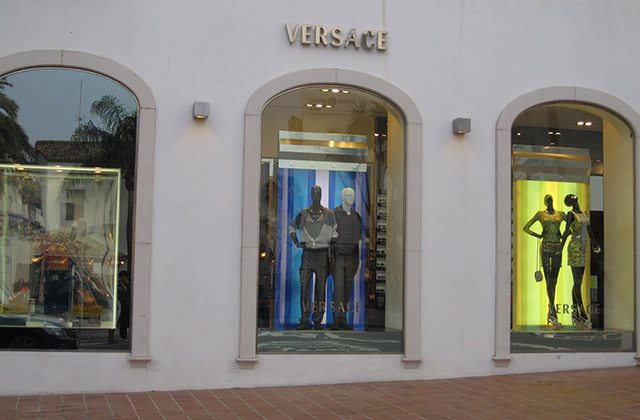 13. Christian Dior
This boutique designs and makes some of the most highly desired haute couture in the world, as well as ready-to-wear fashion, men's clothing and accessories. Dior's clothes have been used in many films.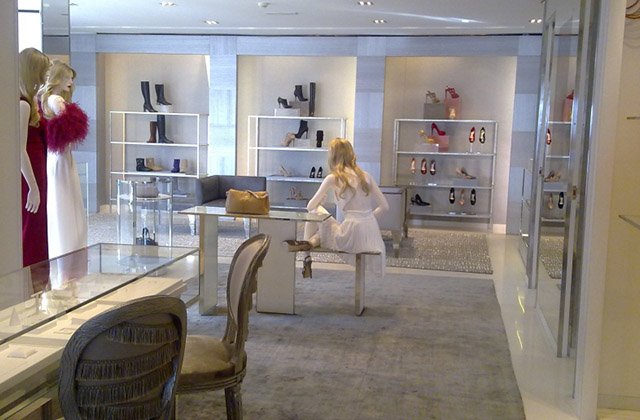 14.
Elite Puerto Banús
Elite is one of the most amazing shops in Marbella, since you can choose from the world's most luxury brands. Elite has two shops located bang in the centre of Puerto Banús. So, if you're looking for exclusivity and big designs, this is the shop for you.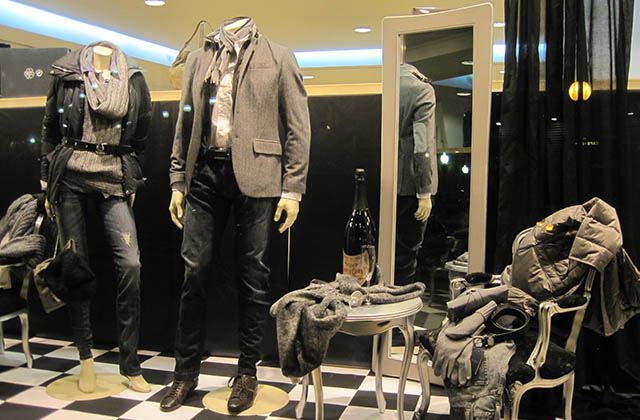 15. Jbrown Taller de Piel
With over 25 years' experience dedicated to making artisanal articles based on its own designs, it makes a wide range of articles from bags and accessories to top quality delicate formal garments, such as trousers, skirts, shirts and waistcoats…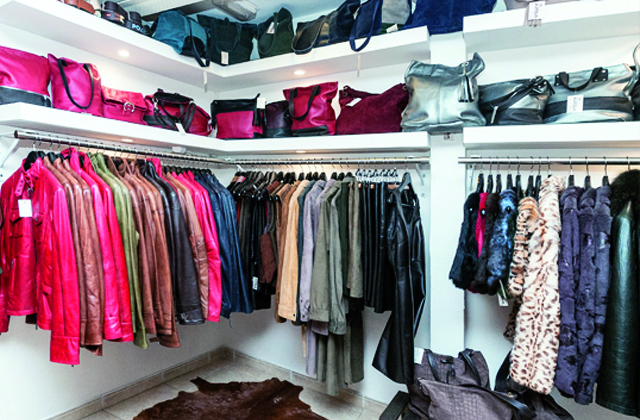 16. Marks & Spencer
Marks & Spencer is a leading brand on the UK market and its shop in Marbella is a point of reference for all Brits who come on holiday. It is located on the top floor of the La Cañada Shopping Centre near the Cinesa 3D cinema. It has large premises with women's, children's, lingerie and gifts sections, and a small supermarket selling British products, which is worth visiting.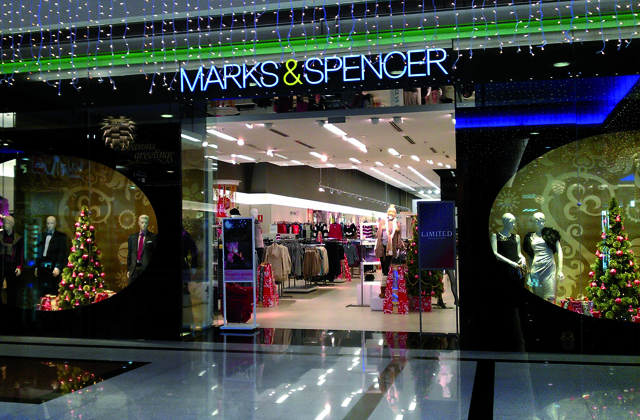 17. Joyería Arte
An excellent jewellery shop which is perfect if you are looking for a gift or want to spoil yourself. This shop's calling card is the variety of products, their quality and amazing prices, as well as the unbeatable service, since its staff are committed to providing as complete and personalised a service as possible.
So now you know, in the heart of the Costa del Sol you have shops for all tastes and prices within your reach. An ideal place to go shopping and give you a treat for those holidays.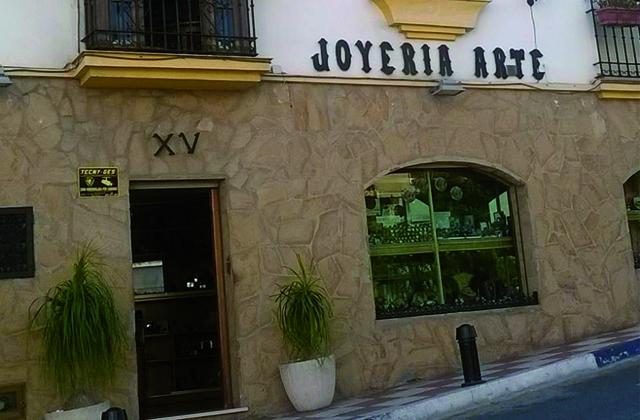 18. El Corte Inglés Puerto Banús
One of the best known large departments stores in Spain, with branches all over the country. It is a fabulous shop consisting of six spacious floors with lots of parking spaces. Getting there by bus is easy, since it stops in the car park on the ground floor on the way to and from San Pedro de Alcántara, Marbella and Fuengirola, and there is a taxi rank right outside the main entrance.
Basement 2 – offers haberdashery articles, fabrics and home furnishings.
Basement 1 – has sports material and clothing, toys, shoe repair workshops, photocopying services, a dry cleaner, cutters, customer services, post office, garage repairs and a florist.
Ground floor – cafes and Starbucks, perfumery and cosmetics, footwear, bags, jewellery, photography, chemist, opticians and newspapers and magazines. This is also where the Hipercor supermarket is located, offering a large area dedicated to electronics, toys, pet products, home and garden furniture, domestic appliances and clothing.
First floor – latest men's, women's and children's fashion collections, hair salon, articles for babies and a nursing room.
Second floor – electrical appliances such as computers and televisions, as well as crockery and cutlery, articles for the home, clothing, furniture, luggage, books and stationery. The Champagne Bar, where you can enjoy some Moët Chandon and an excellent selection of gourmet sandwiches after a hard day's shopping.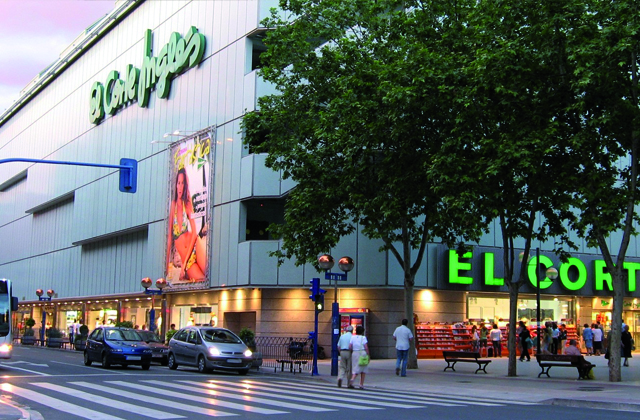 19. La Cañada shopping centre
The La Cañada shopping centre offers all kinds of shops, not just clothing, but for technology, home and entertainment. If you need to renew your wardrobe but you're not sure exactly what you want, you can get plenty of ideas in these shops. Free parking is one of the factors which make access to the shopping area easy, and you can leave the car without any problem. If you come to Marbella, this centre is essential for all your shopping needs.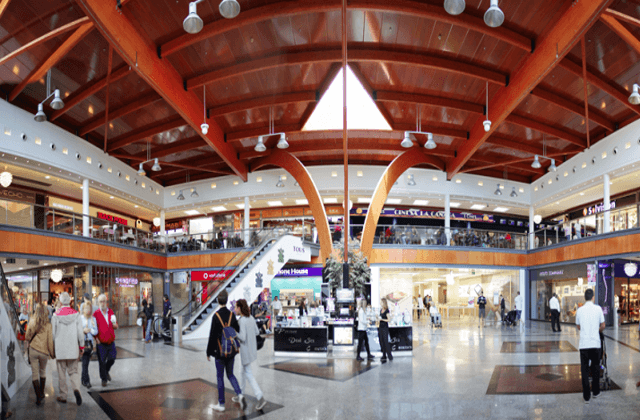 20. Marbella Old Town, an open air shopping centre
If you want to explore cute family shops on narrow streets and beautiful squares, head to Marbella Old Town Open Shopping Centre, since, as well as buying local products, you'll enjoy a privileged environment full of historic remains and monuments.
Marbella Old Town Open Shopping Centre comprises over 400 businesses in a splendid open-air space where residents, tourists and visitors can enjoy a unique mix of traditional and new shops. You'll find specialist shops selling olive oil, souvenirs, lace and pottery goods made by local artisans.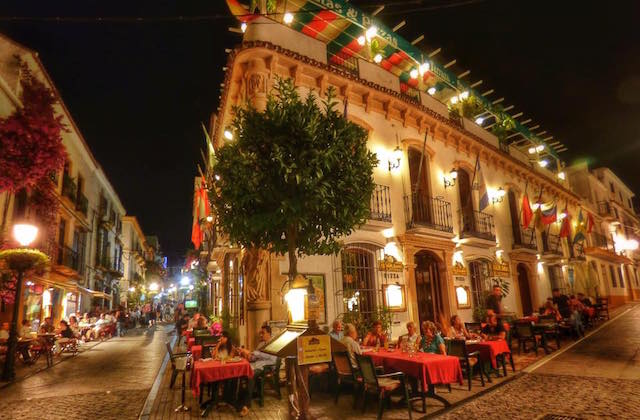 ACCOMMODATION
If you decide to come to Marbella to go shopping, we recommend staying at Fuerte Marbella. This accommodation has an exceptional zone in central Marbella and right on the beach, just steps from the old area of town, full of shops and restaurants with terraces.