10 original ideas to surprise your partner on Valentine's Day
If you're thinking of surprising your partner, what would be better than taking advantage of Valentine's Day. But if what you really want is to completely amaze him/her, don't hesitate and have a look at these ideas we offer. Get away from what's traditional and live love at its best by sharing the most unforgettable experiences. Saying "I love you" is one of the most beautiful things we can do and if we add the illusion of entertaining our beloved, the resulting cocktail can be explosive.
1. Hot air balloon trip in Ronda
Flying a hot air balloon is like floating in the air. Go up to the skies with your partner and enjoy the best views from the top. Ronda gives you the opportunity to live this experience and share one of the best views of Tajo, just like a bird. What better gift to enjoy than the feeling of freedom and peace of mind this magnificent journey through the clouds gives you?
2. Aphrodisiac Food in Seville
If you are looking for something more "spicy" for your partner do not hesitate to go for a romantic and "aphrodisiac" dinner. Seville offers a variety of tapas bars which can raise your body temperature, such as the Sexappeal Tapas Bar. A fun way to put a finishing touch to Valentine's Day with the help of spices, chocolate and strawberries. A treat for your mouth that will pique your interest.
3. Rural getaway: Grazalema routes
There is nothing better than spending a few days with your partner surrounded by pure nature. The heart of the Natural Park of Sierra de Grazalema is an idyllic place to enjoy the most romantic moments while you enjoy doing sports and breathing pure oxygen. A walk around abies pinsapos, the great forests, the valley or the white villages that make up the region is the best gift you can give on Valentine's Day if you're both nature lovers.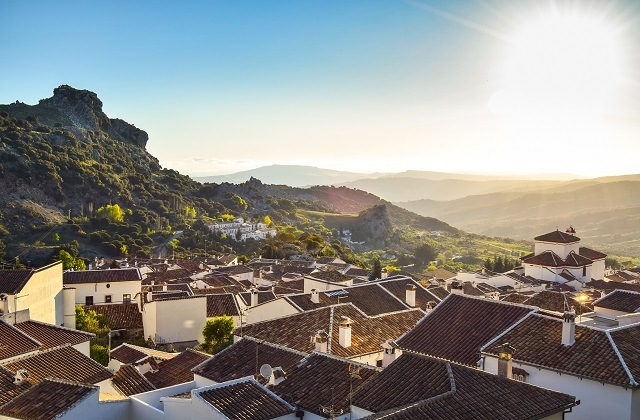 4. Boat trip in Málaga
The magic of the Mediterranean Sea may be another option to make your lover fall in love again. Two boats leave the port of Málaga every day to show you the delights of Málaga bay. Los Baños del Carmen or the views of Costa del Sol is the best scenario to reignite your love. A perfect scenery to enjoy this important day with the person you love. Don't hesitate and live this experience that you will never forget.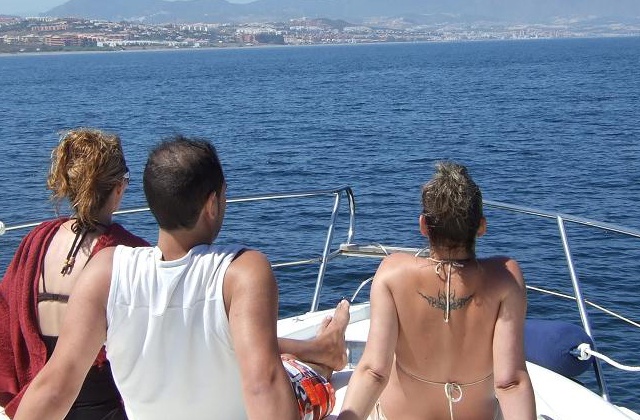 5. La Tuna
If there is something Spanish and Andalusian for a lover, that's la Tuna. If you come south for Valentine's Day you can organize a surprise serenade for your partner. Tunos are University students who come from the ancient minstrels of the Middle Ages and who, in addition to their knowledge, sing about love like no-one. Offer a romantic gesture that will forever remain in the memories of your lives together.
6. Paragliding in Málaga
For the more adventurous couples there is nothing better than spending Valentine's Day with some adrenaline rush. Get away and come to the province of Málaga to enjoy a drop in paragliding. Benalmadena and the surroundings of El Chorro are the best known places for paragliding. Just hold that person you love and let the wind guide you in this unforgettable experience.
7. Horse riding through Conil
A romantic stamp for a romantic day. Conil beaches have fine white sand and the sea that bathes them plays with the colours of sunset. If you want to live a relaxing moment in the company of that person you adore, feel free to hop on the back of a horse and discover a wonderful landscape. The pine forest, the sea and the cliffs will witness your love in a day to enjoy each other, with no worries other than the love you feel for each other.
8. Spa getaway in Marbella
Marbella is always a must. Its combination of typically Andalusian urban centre with white and narrow streets, a memory of the small town it once was, with the luxury and glamour around Puerto Banus, turns this city belonging to Costa del Sol into a place to visit any time of the year. An ideal place for a romantic dinner, going shopping, walks on the beach and, if combined with a good session of spa, massage, hydrotherapy and beauty, the 'romantic pack' is perfect.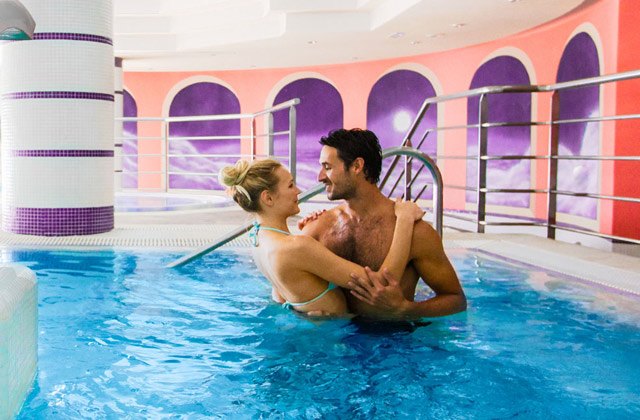 9. Stargazing in Antequera
What better idea for Valentine's than taking the person you want to look at the stars. The Astronomical Observatory of El Torcal in Antequera gives you the opportunity to get closer to the far universe. A fantastic present for Valentine's day, framed in an unparalleled landscape.  A karst landscape of infinite natural beauty just a step away from the most beautiful constellations.
10. Skiing in Sierra Nevada
If you want to give a special gift you can not miss the option of bringing your partner to Sierra Nevada. A day of skiing mixed with games and laughter in the snow is one of the best options you can have on Valentine's day. A unique natural area that offers fun and unforgettable moments. Sport and love together in a unique experience, since Sierra Nevada is one of the only resorts in the world where you have the sea as background, as it is located less than an hour from Torrox village known for having the best climate in Europe. What better than combining a day of sport on snow with a dinner by candlelight facing the sea?
Try to be original with your Valentine's Day gifts and do not forget these ten tips we offer. The experiences you share with your partner is the best gesture you can have on this special day. An original option to surprise your other half.
Accommodation in Andalucia: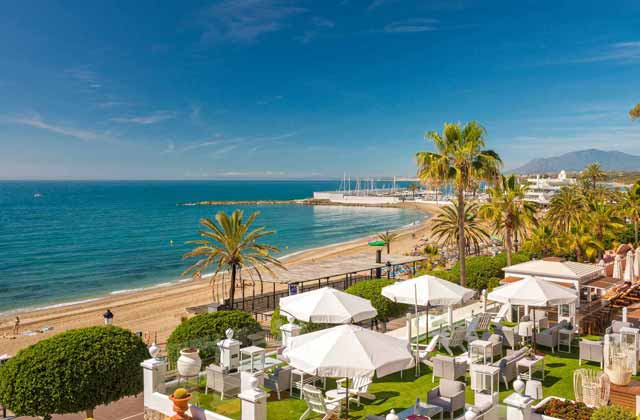 Fuerte Hoteles has great facilities Located on the beach or in the middle of unique natural areas in Conil de la Frontera, Grazalema (20 min. from Ronda), Marbella, Mijas and El Rompido.