Sunshine Tour, the unmissable equestrian event for all horse lovers
Riding a horse through the woods of Cádiz is an experience not easily forgotten. Montenmedio, located just a few kilometres away from the Cádiz district of Vejer de la Frontera, offers the chance to enjoy nature and some of the symbols that make Andalucia a unique place. Set in this wonderful woodland can be found this equestrian centre, designed to host a wide range of Spanish and international competitions.
In fact, it is the venue of choice for renowned Spanish championships  such as Sunshine Tour. Montenmedio offers the best range of facilities in Europe for the four disciplines of equestrian sport and competition: show jumping, dressage, driving and the three day event. This is why during February and March the venue will welcome riders from all over the world to test their show jumping and dressage skills at the Sunshine tour, one of Europe's most important winter equestrian events. For many riders it is the first opportunity of the year to practice show jumping in the open air.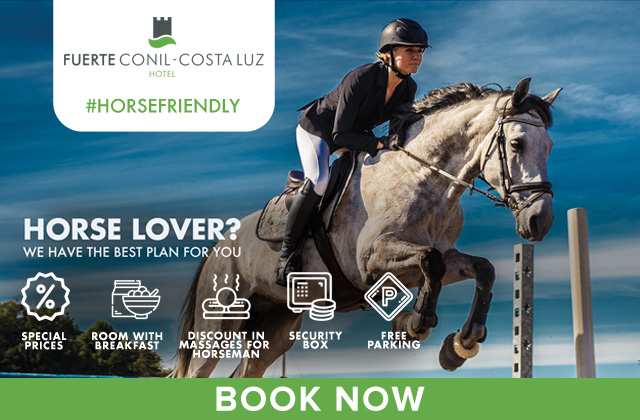 How to get to the Sunshine Tour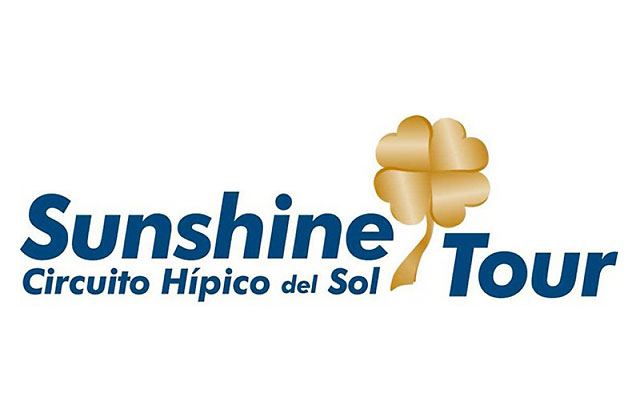 1. By air
From Jerez airport (approx. one hour)
Jerez airport has year-round domestic and international connections. You can fly here from the capital cities of many European countries, such as the United Kingdom, Belgium, Luxembourg, Switzerland, Finland, the Netherlands and Germany.
To get to Vejer from Jerez airport, take the motorway towards Cádiz/Puerto Real/San Fernando. Drive straight ahead until you reach a junction signposted San Fernando/Algeciras; follow this road until it joins the A-48 (at the Chiclana turn-off), then you only have to follow national road 340 until reaching Vejer.
From Seville airport (approx. two hours)
Seville- San Pablo is an international airport. There you can find major airlines such as Iberia, Air Europa, British Airways, Air France, SN Brussels Airlines, LTU, Transavia, Air Berlin and Vueling.
To get to Vejer from Seville airport, leave the terminal and take the bypass SE-30 (signs towards Cádiz). Keep driving and you'll get to the A-4, with a toll of around 7 euros. Exit towards Puerto Real/San Fernando/Algeciras, and continue to the Chiclana junction; just go straight ahead on this motorway until you reach Vejer.
From Málaga airport (approx. two hours)
If you're travelling to Vejer by plane from any Spanish or overseas city, Málaga – Costa del Sol airport in Málaga offers connections to 97 fixed destinations from 3 terminals. This is why it is the most important airport in Andalucia, and the fourth largest in Spain.
Drive towards Benalmádena/Algeciras, taking into account that there are always two options: one toll-free and one with a toll. There are several toll stations and it is only worth paying if there's a lot of traffic on the motorway. If there isn't, don't even consider it. When you get to Algeciras, continue in the direction of Tarifa, and then go on until you reach the Vejer junction.
From Gibraltar airport (approx. one hour)
This airport, located in a British overseas territory, currently only offers air services connecting to the United Kingdom; there are daily scheduled and charter flights with flag carriers and low cost companies, connecting Gibraltar with three airports in London and one in Manchester.
There are currently only two airlines operating from this airport: British Airways and Monarch.
2. By taxi or car hire
As well as the taxis found in the arrivals areas of the different airports, several other companies specialise in cheaper transfers. You can arrange this prior to your arrival and they wait for you in the arrivals hall. It is also possible to rent vehicles in the area around the airport.
3. By bus 
There are ten daily buses to Barbate and Cádiz. Barbate is around ten minutes from the village, and Cádiz is just over an hour away. There are also several daily buses to Tarifa, Algeciras, La Línea, Málaga and Seville. In fact, these buses stop at La Barca de Vejer, which is at the foot of the hill on which Vejer sits.
For example, if you're departing from Cádiz, you can take the Comes bus from the terminal at Plaza de Sevilla (railway station). Buses run from 9 am – including Saturdays, Sundays and holidays-, until 9 pm (on Sundays, the last bus leaves at 6.30 pm on weekdays). Not all of them go directly to Vejer, and some also pass through Conil, Barbate and other towns. If you're arriving from Málaga or Seville, it's easiest to go to Jerez and catch the Comes bus from there, or hire a car.
4. By train
First of all, we should mention that there is no railway station in Vejer. The closest railways stations are in Algeciras, San Fernando and Cádiz, just over an hour away. Jerez is another place fairly close to Vejer that you can get to by train. When you get there, you can catch a bus from just outside the station, on the same plaza.
Dehesa Montenmedio Equestrian Centre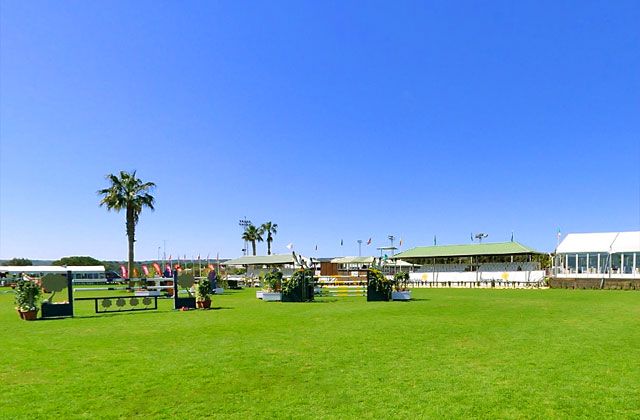 Set in 500 hectares of nature where a wide variety of native plant and animal species can be enjoyed, Dehesa Montenmedio is located in the province of Cádiz, very close to the best beaches found in the districts of Zahara de los Atunes, Barbate, Conil and Sancti Petri.
However, the aspect that really set Montenmedio apart is its facilities for equestrian sport and competition, among the best in Europe. It focuses on the following four disciplines: show jumping, dressage, driving and the three day event. For this reason it is designed to host all types of international and national competitions, as well as Spanish championships. In addition, the facilities are split up into two areas so that different categories of competitions can be held at the same time.
It should also be mentioned that the facilities have a tarmacked car park for 250 lorries, and another large vehicle parking area to facilitate access to the arena on a daily basis. This parking also offers a high quality services to any visitors who want to enjoy watching the competition as spectators.
Facilities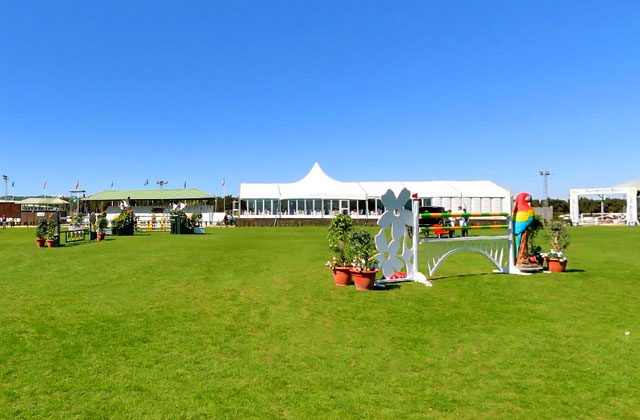 With an outstanding location in Vejer de la Frontera, Cádiz, just a few kilometres from the beaches of Zahara de los Atunes, Barbate, Caños de Meca and Conil de la Frontera, Montenmedio is a must-visit place for horse lovers and a true paradise for any sports lover.
The Sunshine Tour offers the best and most modern range of facilities in Europe for equestrian events. Its seven magnificent grass competition arenas and six sand arenas with "all weather" systems for practising and competitions, all with dimensions of over 120×80 metres, are the key part of facilities that also include almost a thousand three square metre fixed boxes, ensuring that the best horses in the world that travel to this corner of Cádiz every winter are provided with optimal care.
To supplement the spaces designed for equestrian events, riders can enjoy 15 kilometres of tracks for training or just taking a stroll. There is also a modern Veterinary Clinic staffed with highly trained personnel, where any eventualities can be dealt with quickly and effectively.
Los boxes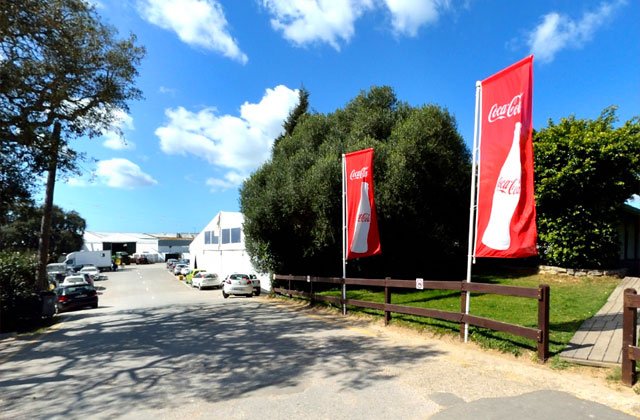 The facilities include 969 three square metre fixed boxes, meaning that the best horses in the world that travel to this corner of Cádiz every winter to be provided with optimal care. A further 350 portable boxes with the same dimensions are added to this figure. These boxes are set up in the same competition area under 4 marquees, making a total of 1320 boxes and around 190 tack rooms for storing equipment.
The arenas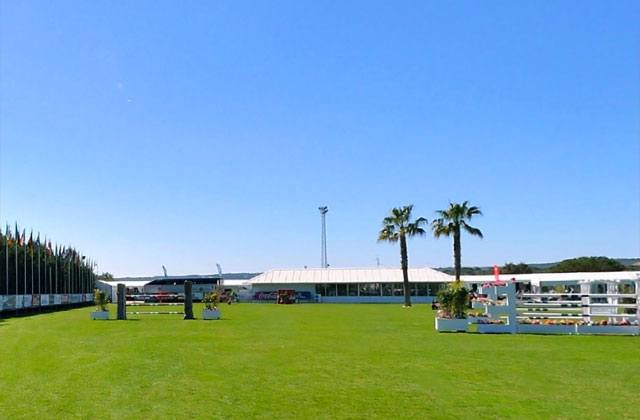 Special mention should be made of the arenas. The facilities at Dehesa Montenmedio include seven magnificent and extremely large grass competition arenas. It also has six ebb and flow sand arenas, with automatic irrigation systems and drainage in case of rain. During the Sunshine Tour, two of these arenas are covered by two enormous marquees, so that they can be used as practice areas for all of the trials. A lunging arena is also available and, in addition to spaces designed for equestrian events, riders can enjoy 15 kilometres of tracks for training or just taking a stroll.
Arena 1 Hickstead.

Grass
130 mts X 82 mts
10.000m2

Arena 2. Coltaire Z.

Sand
60 mts X 78 mts
4.000m2.

Arena 3. David Broome.

Grass
80 mts X 160 mts
12.800 m2.

Arena 4. Ratina Z.

Grass
76 mts X 84 mts
7.000 m2.

Arena 5. Milton.

Sand
73 mts X 95 mts.
7.000 m2.

Arena 6. Rudy del Viento.

Sand
77 mts X 99 ts.
8.000 m2.

Arena 7. Jappeloup.

Grass
100 mts X 66 mts.
6.500m2.

Arena 8. Baloubet du Rouet.

Sand
102 mts X 66 mts.
7.000 m2.

Arena 9. Guaraná Champeix.

Grass
116 mts X 60 mts.
8.000 m2.

Arena 10. Mary Poppins.

Sand
110 mts X 65 mts.
7.000 m2.

Arena 11. Shutterfly.

Grass
110 mts X 57 mts.
7.000 m2.

Arena 12.

Grass
182 mts X 57 mts.
12.000 m2.
The Sunshine Tour

The Sunshine Tour encompasses over 150 trials, and the scores from many of them count towards different categories of the World Championships and European Championships. The 6 weeks of competition take place during the months of February and March at an extremely high level. During this time, Dehesa Montenmedio becomes the epicentre of the European equestrian world, with over 450 riders from 46 countries and 1500 show jumping horses taking part
The area's favourable climate, together with the magnificent facilities for which Montenmedio is known, are the key elements that ensure that the Sunshine Tour is a hugely successful sporting event each year.
The competition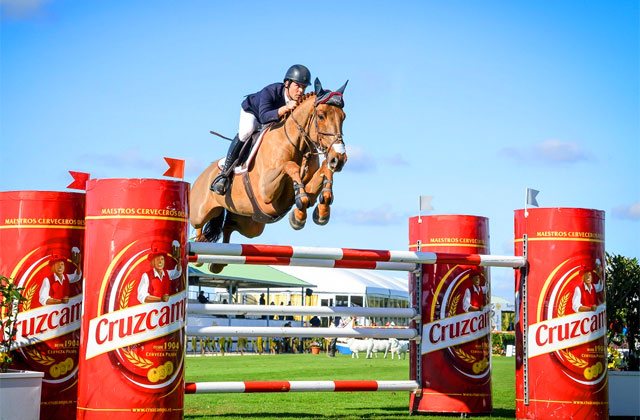 The competition develops from Tuesday to Thursday. This is when the young horse trials take place, whereas the turn of the most important trials comes at the weekend. The final Sunday of the competition in March is the icing on the cake of this intense competition, when the 60 best riders from all of the major trials during the Tour test their mettle at the Invitational trial, the most important of the event, which is held in a unique festive environment. Because the Sunshine Tour is much more than just sport and competition.
The programme
The competition is split up into 5 weeks, held between the months of February and March. The five competitions have a YH*, CSI*** category. The trials include:
Young Horses: 5, 6 and 7 years. Heights: 1.15m, 1.25m, 1.35m. These trials will take place from Tuesday to Thursday.
Small Tour: Reserved for riders who only take part in the Small Tour and Medium Tour. Heights: 1.19m, 1.20m, 1.30m/1.35m. The 1.10m and 1.20m trials will have a children classification. These trials will take place between Friday and Sunday.
Medium Tour: Reserved for riders who only take part in the Small Tour and Medium Tour. Heights: 1.30m, 1.35m, 1.40m/1.45m. These trials will take place between Friday and Sunday.
Big Tour: Reserved for riders who only take part in the GP Tour. Heights: 1.35m, 1.40m, 1.45m, 1.50m. These trials will take place between Friday and Sunday.
The participants
Some of the best riders in the world will pass through these facilities in Cádiz over these weeks. They include Seteve Guerdat from Switzerland, as well as Julien Epaillard, Eugenie Angot and Michel Hecart, John Whitaker and Alberto Michán. From among Spanish riders, highlights are the participation of Sergio Álvarez Moya, the highest Spaniard on the FEI rankings; Rafy Latham, five times Spanish champion and team leader, Spanish national team regular Pilar Cordón, and 2008 junior European champion, Manuel Añón.
Commercial Village Area
During the Sunshine Tour, the organisation arranges a commercial area attended by all of the best specialist companies. These businesses set up shop in over 20 5×5 marquees and exhibition trucks, where riders and visitors alike can browse and buy specialist products while enjoying the sport and the atmosphere created around this competition, and much more.
The Village is located opposite the restaurant Chez-Moi, right behind main competition arena no. 3 – David Broome -, and shouldn't be missed by anybody visiting the facilities.
Attending brands
You will find the following brands in the commercial area: Ricardo Fontana, Artcaballos, Valecuatro, Horse Palace, R. Muderer + Truck, Manfredi, Más que botas, Freak Team California, Equipasion + Truck, Buttet, Teun Van-Riel and Olalá my horse.
Where to eat
There are four restaurants in the competition area, serving up a wide range of food, merging the wealth of traditional Spanish cuisine with other more international options. There is also a VIP restaurant with magnificent views over main arenas numbers 3 and 5, from where you can get the most out of viewing the weekend's most important events and international trials over a succulent lunch.
For those with not enough time for a sit-down meal, there are also two kiosks, one in the boxes area and the other alongside arena 2.
NMAC Foundation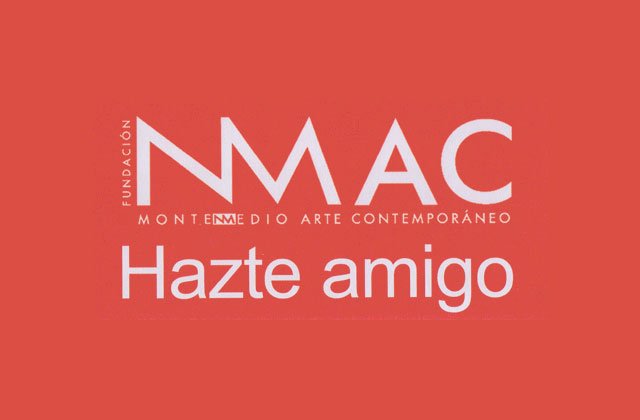 Over these weeks you can enjoy art in many forms. In addition to enjoying the equestrian events, you can delight in works by contemporary sculptors and artists from all over the world. The NMAC Foundation invites different artists each year to create specific projects, based on the region's history, landscapes and materials.
As a result of this the foundation, created as a space for interacting with its social, cultural and territorial environments, is committed to supporting specific projects by contemporary creators, which promote dialogue and understanding of society through art.
Permanent collection
So far, over 40 artists have produced projects for NMAC, 22 of which form a permanent part of the collection open to the public. Launched in June 2001, renowned international artists have created works based on surrounding nature and contexts, using motifs and materials related to the region's identity.
The permanent pieces can be found both outside and in several exhibition spaces, featuring photographs and video art.
Works on loan
The forest and exhibition spaces take on different looks with new pieces by different artists, thanks to partnerships courtesy of the artists themselves, galleries and foundations. This is the case of the recently installed work entitled "The Innocence of Animals", by young Argentine artists Adrián Villar Rojas.
Where to stay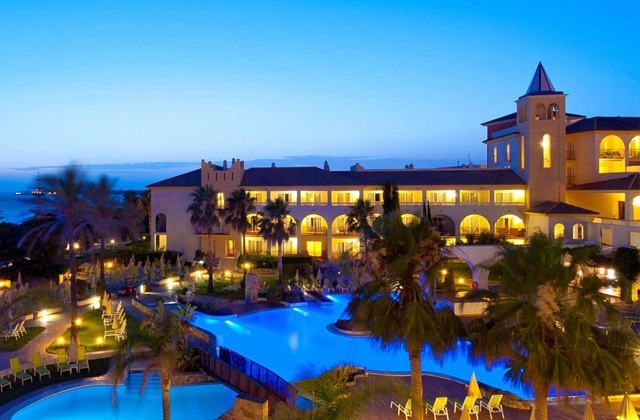 If you really want to enjoy the Sunshine Tour, Hotel Fuerte Conil-Costa Luz is the perfect place to stay. It is located on one of Spain's best beaches, La Fontanilla, and is just 20 minutes from Dehesa Montenmedio, where this equestrian event is held. It is an exclusive Andalucian style hotel with almost 25,000 m2 of gardens, where the personalised service provided by our team ensures and warm, family environment, with the sole aim of ensuring the well being of our guests in environmentally friendly surroundings.
Furthermore, the hotel offers 469 large rooms, all fitted with air conditioning, balconies, free Wi-Fi, satellite TV and bathrooms, as well as other creature comforts.