Discover some of the best tapas bars in Conil
Conil de la Frontera is the traditional destination to spend the best summer vacations. Its beaches and coves, its heritage, both historical and artistic, or its delicious cuisine make this town one of the most sought-after destinations to spend your holidays. And even more so when the tapas bars in Conil de la Frontera offer you the best of the best of Cádiz gastronomy. You will find them in every corner; from the centre to the promenade of this town on the Costa de la Luz. Going for tapas in Conil de la Frontera is an ideal way to get to know all the corners of the fishing village and its people.
Tapas bars where you can nibble on diced dogfish, prawns and other local delicacies accompanied by a cold beer or wine. It is not difficult to do a tapas route in Conil at a very affordable price. Come and try it by yourself.
Nuevo Bar El Mirlo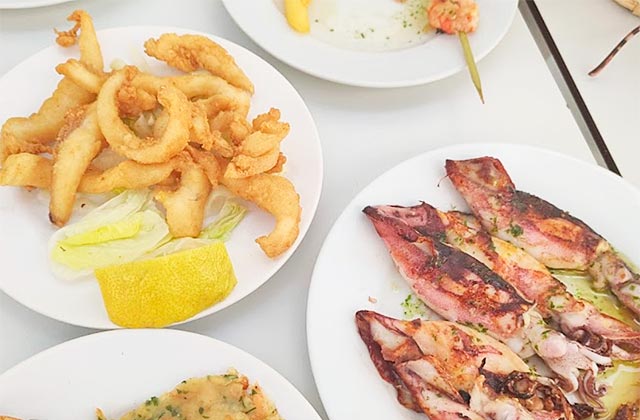 Bar El Mirlo offers a varied menu of traditional dishes with a special touch. You can enjoy its specialties and attentive service in a family atmosphere.
Octopus potatoes, a delicious bull meat, aioli bombs, a fantastic salad, or scrambled garlic with prawns, are just some of the many delicacies that you can taste if you decide to try their cuisine. In fact, we recommend meat lovers to try their homemade meatballs and the succulent sirloin skewers. A perfect choice if we make a balance of quality and price.
Bar Ligero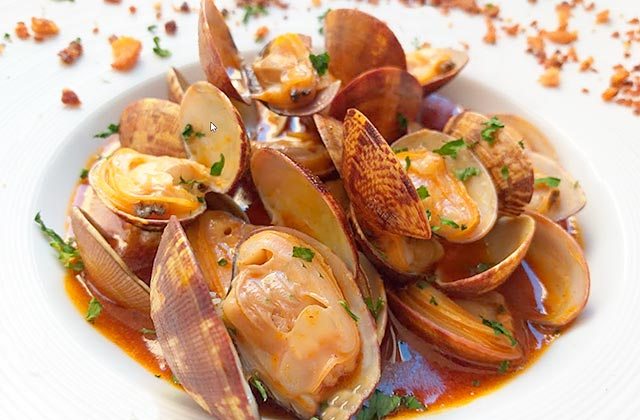 On the terrace you can enjoy healthy and delicious dishes offered by its always friendly and attentive staff. The chef prepares his creations with quality products from the area. Its cuisine is characterized by a touch of creativity that will delight your senses.
You'll be able to enjoy onion and tuna tapas, potatoes with mojo, meatballs with cheese … and do not miss the great selection of exquisite fish from the coast of Conil and its surroundings; the trap tuna steak and cod fillet in smooth cream cannot be missed.
Bar Tapeo El Tebeito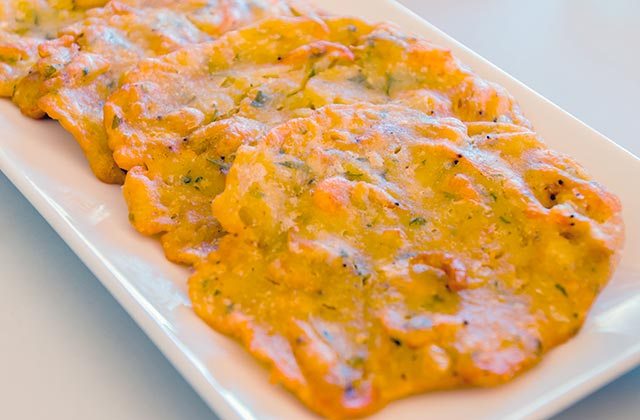 The popular tapas bar "The Tebeito" is open all year and is sought by many tourists through word of mouth, as well as locals who regularly frequent the bar. You can enjoy food and drink inside or on the spacious terrace overlooking the Plaza Goya. It is only a few minutes walk from the promenade.
In addition to the wide selection of tapas, there are sandwiches, mixed dishes, fish and meat dishes to choose from. If you are fond of seafood, starting from Easter week onwards, you can enjoy the great selection of seafood that is offered to eat on the premises or to take away.
Bodega Tabanco Paralelo 38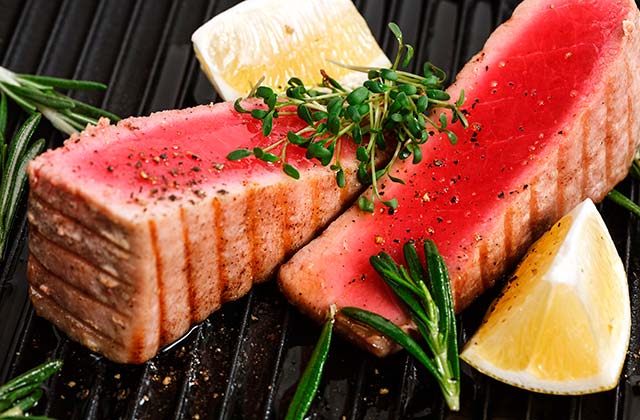 In this central establishment you can satiate your appetite with tuna specialties, such as roe of tuna or tuna tataki, as well as various fish dishes, including fritters, squid jigging, diced lemon snapper, sea bass croquettes; and other treats, such as jacket or some tasty cold toast casserole, marinated salmon and tartar sauce or marinated tuna with gazpacho cream, among others, as well as delicious hot crostini, or grilled tuna with aioli.
To accompany your dishes Paralelo 38 offers a wide selection of wines: Wines from Chiclana (Moscatel, Amontillado, Mistela, Vermut), Rred wines (Gran Feudo Crianza, Tabernet, Baluarte Roble), as well as fortified, rosé and white wines.
Feel free to visit La Bodega Tabanco Paralelo 28. Its delicious dishes and wine selections will satisfy whoever tries them.
La Tasca de Juan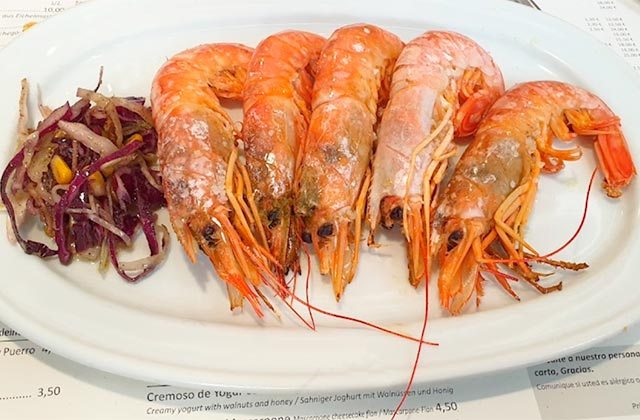 One of the best known establishments in Conil in an unbeatable location, just off Santa Catalina Church and within walking distance of La Torre de Guzman. La Tasca de Juan has an outstanding record of excellence since its opening eleven years ago, and its fame grows through word of mouth.
The staff is friendly and attentive, combined with the atmosphere and the quality of its food, which makes people want to return again and again.
There is a good selection of tapas and good wines that can be enjoyed indoors or, if you prefer, outdoors on the terrace at the front or back of the restaurant.
Olé Tapas Conil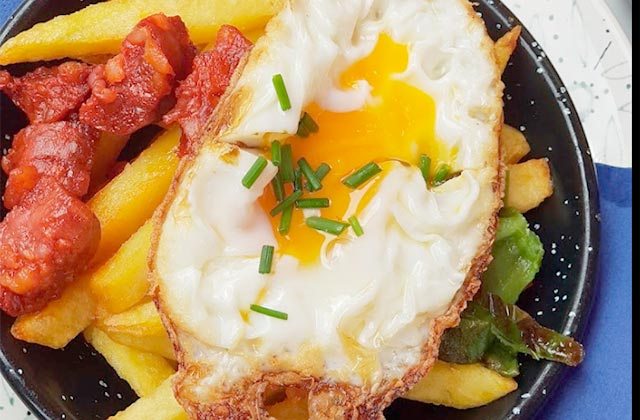 Ole Tapas Conil is a new restaurant inspired by Granada's tapas bars. When ordering your drink, you can choose from a list on a board: prawn salad, gazpacho, Bocatin squid, homemade croquettes, mini burger with goat cheese… They also offer all kinds of rations: anchovies, baby squid, squid, cuttlefish… We recommend the tasty 200 g retinto burger with caramelized onions.
After satiating your appetite you can order one of the special coffees such as the Irish, Cynamon, Cuban or Jamaican. In the evening you can savour delicious refreshing milkshakes or cocktails (Mojito, Pina Colada, Caipirinha, Bloody Mary).
Feduchy bar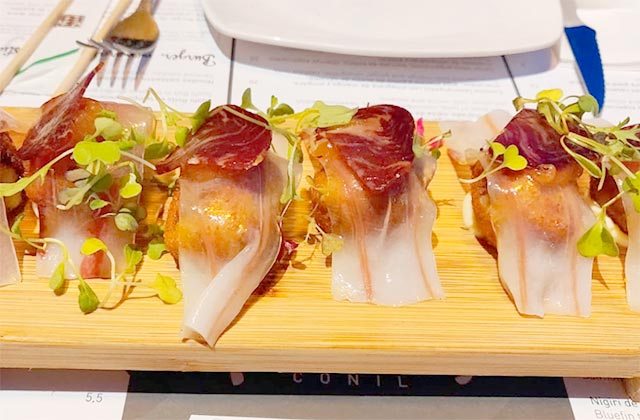 Establishment located on the ground floor of a building dating from the eighteenth century. originally a summer house belonging to the Feduchy, a rich merchant family from the city of Cadiz. The restaurant has a bar area with tables and then a very pleasant terrace. The venue serves tapas at noon and in the evening, and drinks for tea and after dinner. The kitchen is run by Roberto Sanchez Ureba, a young cook from Conil, another illustrious son of the city, Bartolo Sanchez.
The dishes combine traditional and innovative style. So here you can find from stew to fried fish, different fish each day depending on what they find on the market together with special burgers, salads, pates or creative dishes. The menu changes seasonally.
Bar Los Hermanos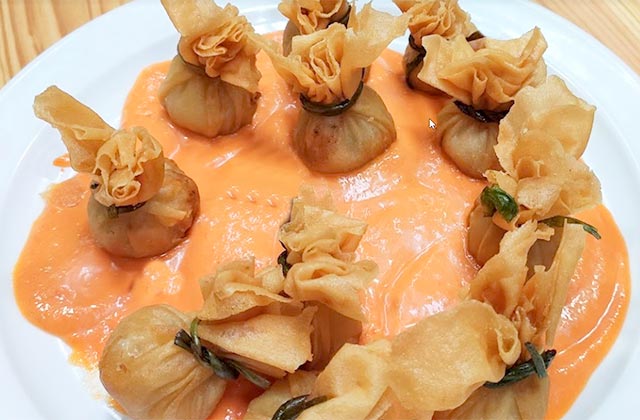 Los Hermanos are an institution in Conil, you enter this bar to taste the best fish in this town. Its specialty is tuna, here you can find it grilled, in a montadito, in a hamburger or whatever you may think of. As a curiosity we have to say that they only serve at the bar and that their place is not just busy, it is always more than full, although they are very fast when it comes to service.
Venta Pericón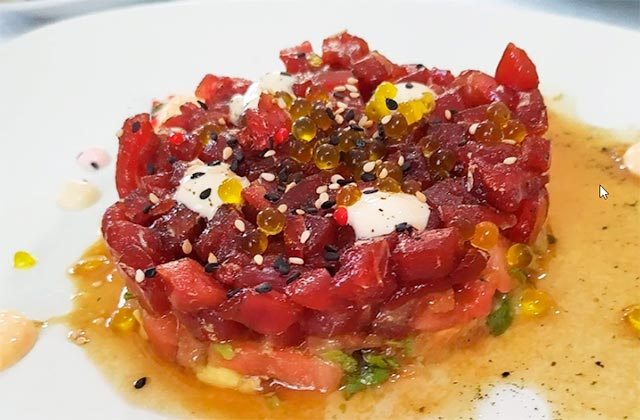 Here you will find the traditional tapas, although there is a special mention of their specialty, the snails which are great, ah! And his 'cordon bleu' and its Pedro Ximénez´s bull is exquisite. Good service at a great price.
Conil, surroundings and the best paella of the Cádiz province
WHERE TO STAY
If you really want to enjoy the beaches of Conil de la Frontera, the place to be is Hotel Fuerte Conil-Resort, located opposite one of the most beautiful beaches in Spain, Fontanilla, and only 10 minutes walk from the centre of Conil de la Frontera. This is an exclusive Andalusian-style hotel with almost 25,000 m2 of gardens, where you can take part in workshops, visits and free bike routes organized to the Roche coves, among other activities.