Ronda and Grazalema Sierra Wineries
Ronda wineries are one of the tourist attractions of the city of El Tajo and its area of influence. Alfonso de Hohenlohe and Federico Schatz have successfully revived the viticultural tradition of Serranía de Ronda. A tradition forgotten for many years that dates back to Roman times at least. The Serranía de Ronda Wine Holiday and Wineries is also contributing to recovering this culture of wine and the practice of enotourism in the area.
Archaeological remains and documents of the old Roman city of Acinipo show that Ronda and its surroundings were wine producers. Viticultural activity was essential to the local economy, and continued to be so until the late 19th century, when grape phylloxera killed off the vineyards. The wine culture in Ronda and its mountainous area almost fell into oblivion.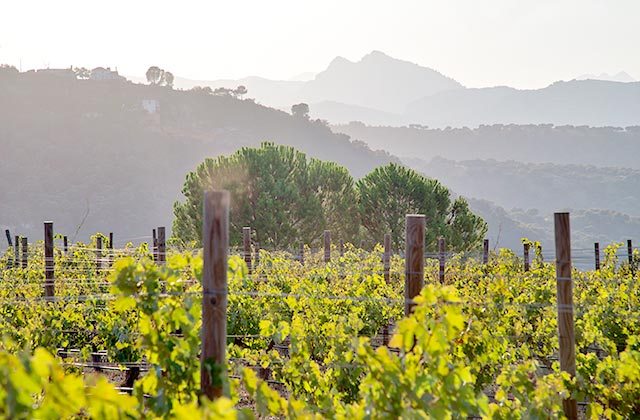 But the geological diversity of Serranía de Ronda's soil, altitude and climatic conditions are still suitable for producing reds, whites and rosés with their own personality. Keeping grape phylloxera at bay is what enabled the resurgence of the wine culture from the 1980s. Alfonso de Hohenlohe and Federico Schatz were the first to decide to establish their own wineries in Ronda, and many others followed suit. Today, many of these new wineries in Serranía de Ronda form part of the Málaga and Sierras de Málaga Denomination or Origin.
Wines with Sierra de Ronda Denomination of Origin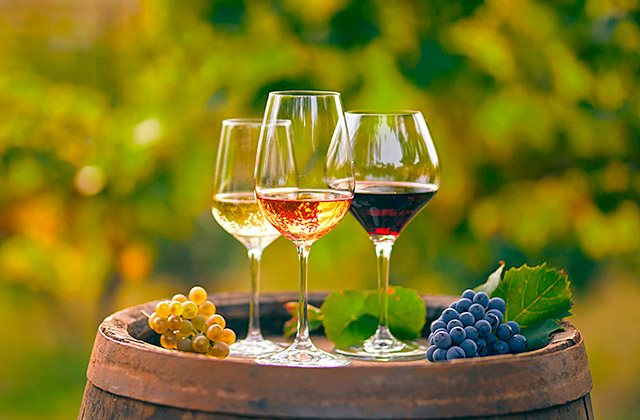 In order for wines to bear the Serranía de Ronda Denomination of Origin label, they need to meet a series of requirements. These include the obligation to be produced in the municipalities of Arriate, Atajate, Benadalid, Benarrabá, Cortes de la Frontera, Cuevas del Becerro, Gaucín and Ronda.
They must also have been prepared with specific grape varieties and by following certain techniques and production means.
Wineries located in the production zone of the Serranía de Ronda Denomination make wines that in some cases cannot bear this label, either because they do not use the required grape varieties or because they do not follow the preparation techniques and means set by the Denomination of Origin.
Pajarete wines of Grazalema Sierra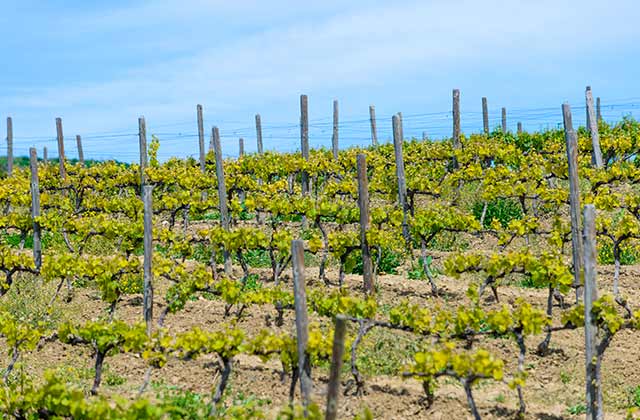 Cádiz's viticultural tradition is also well known by lovers of wine and enotourism. In addition to the famous wineries of Jerez, there are also some in Grazalema Sierra and its surroundings.
The famous Pajarete wine has been traditionally made since olden times at vineyards located in the municipalities of Prado del Rey and Villamartín. The name of this wine comes from the name of the place where its vineyards are located; in the skirts of what is known as Torre de Pajarete, also called Matrera Castle.
The fame and prestige of Pajarete wine spread throughout Spain and abroad from the 17th century. Works by famous literary authors of subsequent centuries make reference to these generous and usually sweet wines.
Curiosities about wine and Ronda wineries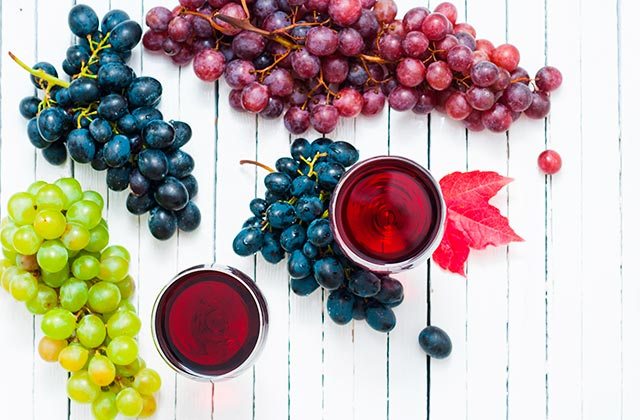 Unlike other wine-producing areas, the Serranía de Ronda has an orography that came about by chance. This gives us landscapes with sloping vineyards where the picking methods are the most traditional. 
The Antigua Casa de Guardia was founded in 1840 and is one of the oldest wine bars in the world.
Vino de Hielo or Ice Wine comes from the German word "Eiswein" and it is called thus because it is made from frozen grapes.
The artist Conrad Engelhardt turns the corks into works of art.

 

Wine can go into shock; bottle disease is a term that is used to describe when wines temporarily lose qualities and aromas.

 
Sierra de Grazalema and Ronda wineries
We invite you to tour some of the wineries of Ronda and Grazalema Sierra.
Bodegas F.Schatz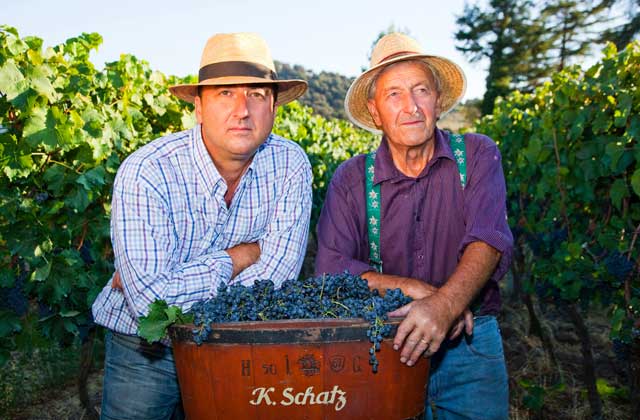 This was one of the first wineries involved in the resurgence of viticultural activity in Ronda and its mountainous area. The first certified ecological winery in Málaga and one of the first in Andalusia. It is the creation of a German from a winemaking family, who found in Ronda and its Sanguijuela Estate the ideal place for realising his dream. The cultivation of its vines follows ecological and biodynamic practices. It works with new grape varieties, with which it creates six different wines: reds, rosés and whites.
The F. Schatz winery and vineyards can be visited by appointment. Tours last around two hours and include wine tasting and tapas made with local produce.
Bodegas Joaquín Fernández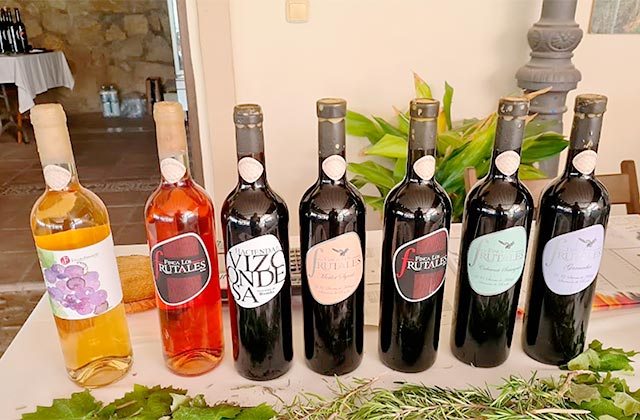 An ecological winery located at the Los Frutales Estate. The perfect place for a Córdoba native with dreams of becoming a wine producer.
Its vineyards and winery are at the so-called Paraje de los Frontones, in the municipality of Ronda. Four grape varieties are grown here: Merlot, Syrah, Cabernet Sauvignon and Garnacha, which are used to prepare reds, rosés and whites.
The white wines made here are very special, since they are made with red grape. This is a type of wine of French origin that is unique in the group of wineries of Serranía de Ronda. Fruitier than traditional whites, they have hints that are intrinsic to red wines. It is like drinking a white coloured red.
Visits to Bodegas Joaquín Fernández include a tour of the steps required to make its ecological wines. An expert guides you through its facilities and offers explanations on how its wines are made.
Bodega Doña Felisa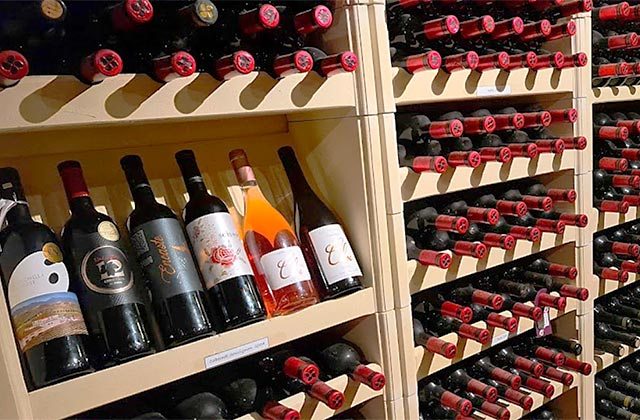 This winery is located in the vicinity of the old Roman city of Acinipo; lands where, in the 1st century BC, wines were prepared that were exported throughout the Roman Empire.
It was founded in 1999 by a couple with roots in Burgos and a passion for wine. It is now a prosperous 100% family business that makes reds, rosés, whites and sweet wines. With the second generation now working in the business, it has become one of the most innovative and recognised in Andalusia.
The preparation of its wines is based on a careful and very limited production from the vineyard.
If you want to visit the winery, there are three possibilities: wine tasting with a variety of tapas, a guided tour with a tasting and a guided tour with food pairings. The duration and price are different for each option. You can book on its website.
Bodega Vetas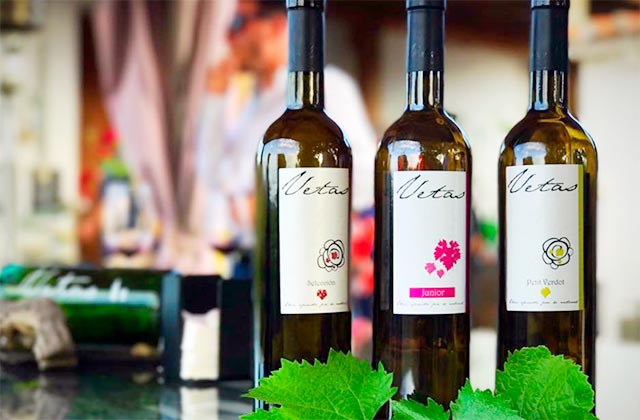 This winery is located on a small estate in the municipality of Arriate. It only makes 100% natural red wine. No chemical products are used in the growing of its vines or in the preparation of its wines.
It currently makes three reds: Selección, with varieties of Cabernet Sauvignon and Cabernet Franc, and completed with Petit Verdot; 100% Petit Verdot, a wine with legs made only when the raw material is in perfect condition; and Junior, which is a tribute to fruit and freshness.
Visits to Bodega Vetas are by appointment. You can choose from just a tour of the winery, a tour with a tasting, a tour, tasting and food pairings, or a tour with lunch or dinner. Spanish, English and French are spoken.
Bodegas Conrad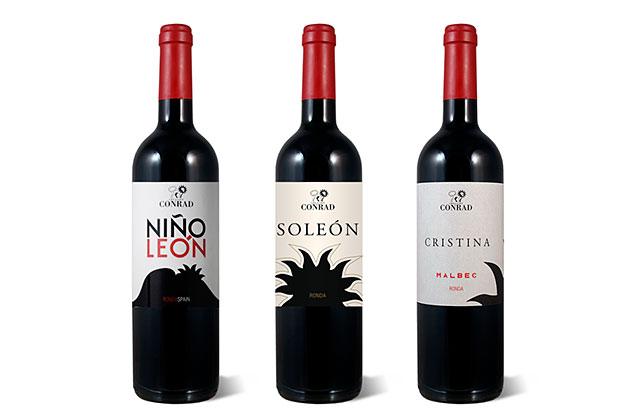 Winery located in the municipality of Ronda, just 2.5 miles from the urban centre. In an area full of holm oaks, olive trees, almond trees and walnut trees; a land whose characteristics enable the production of fresh, aromatic and mineral balsamic wines.
It grows nine grape varieties, which it uses to make reds and whites. It follows the integrated viticultural system, which encompasses respecting the environment and nature of the land as much as possible, and promoting the sustainability and preparation of quality wines that express the flavour of the land on which their grapes are grown.
To visit this winery, you can make an appointment through its website. It has different options, from touring the facilities, tasting two or three of its wines and a wine tasting with tapas.
Bodegas Morosanto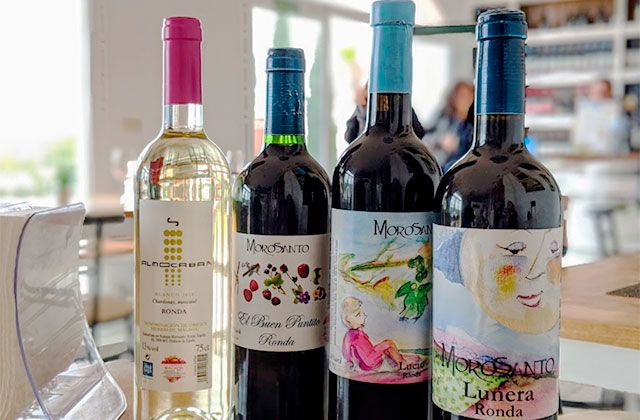 The name of this winery in Ronda Sierra refers to the place where it is located: in the area of La Cimada, where a marabout (holy man for Muslims) once lived, and a sacred place of pilgrimage for Muslims. After the Christian Reconquest of these lands, Christians came to call them Morosanto.
Seven grape varieties are grown in its vineyards and used to make reds, whites and rosés.
Its work philosophy is based on small productions and a guarantee to achieve the best harvest in terms of the quality and flavour of its wines.
Visits to Bodegas Morosanto are by appointment and include a tour of the archaeological remains of the zone, such as the Roman wine press, the vineyard and house where its wines are made, and a guided wine tasting of at least three wines and lunch in a privileged setting.
Bodega Kieninger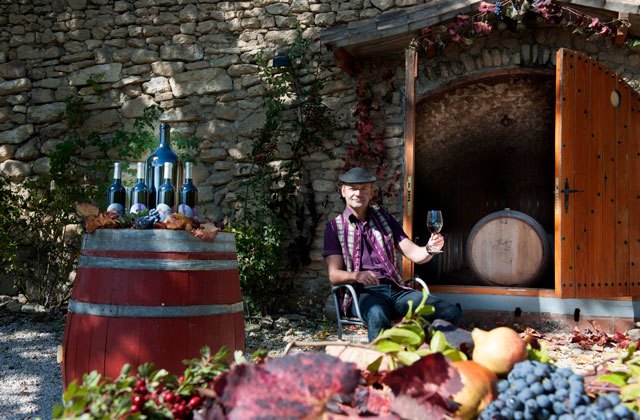 This winery's estate is located in the skirts of the Sierra de las Cumbres de Ronda. Its belongs to Martin Kieninger, an Austrian resident in Ronda since 1998.
It specialises in making reds. It has also been making rosés since 2015. It uses grape varieties native to Andalusia, as well as French varieties and others not often used in Serranía de Ronda, such as Blaufraenkisch and Zweigelt. In all cases, it follows ecological agriculture and production criteria.
You can visit the winery by appointment. The owner will guide you through the vineyards and the production and aging rooms. He will explain how the vines are treated, as well as the production and aging process of the wine. The tour ends with a tasting of three wines, accompanied with bread and cheese.
Bodegas Rivero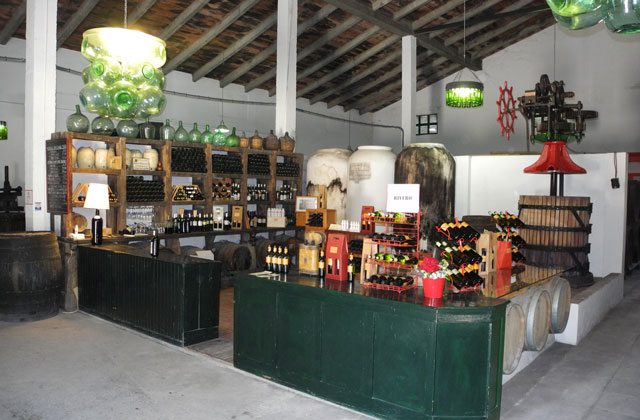 This is the oldest active winery of Cádiz Sierra, where the famous and authentic Pajarete wines are made using artisan techniques. Whites, rosés and reds made with great care and love since 1864. It uses machinery that is over 100 years old.
The winery is located in the municipality of Prado del Rey. It is a member of the Spanish Ecotourism Association.
It organises guided tours and wine tastings, with explanations by an oenologist.
Bodega La Melonera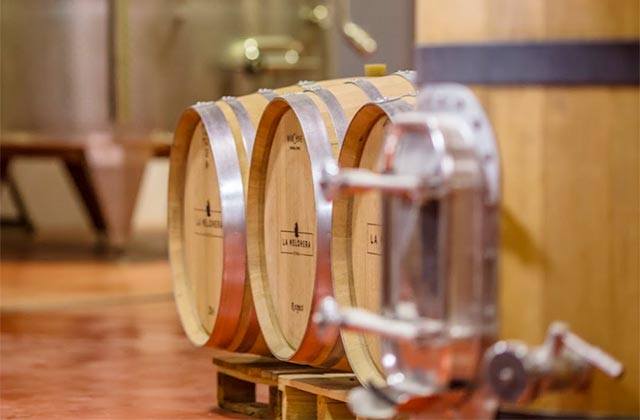 The winery La Melonera is located in a beautiful meadow of centuries-old oaks in the Serrania de Ronda. 2 kilometres from Acinipo, the ancient Roman city that is a remnant, among others, that Ronda and its mountainous land has been producing wines for centuries. The geographical and thermal characteristics of the area where the winery is located are great for growing the vine.
This winery in Ronda was born with the aim of recovering the varieties of native grapes that almost disappeared with the phylloxera plague. Among these varieties are the Tintilla, the Blasco, the Rome and the Melonera.
The innovation in the cultivation of the vine is also part of the identity of this winery of Ronda's wine route. They have designed new systems compatible with organic farming. A combination that seeks excellence in the entire process of making its red wines.
Bodega Cuesta La Viña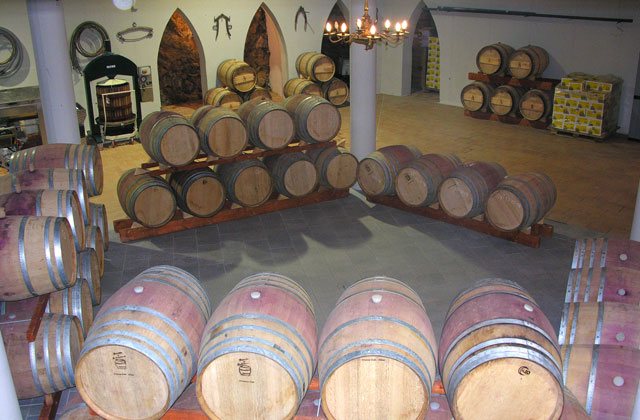 The winery Cuesta La Viña is one of the Bodegas Ronda with ecological certificate. It produces red wines of great structure and minerality and rosé wines. High quality wines with its own personality, which is marketed under the Jorge Bonet brand. Fruits of an old-fashioned crop, without renouncing new technologies.
Most of the cultivation work of its vines is carried out with draught animals and old tillage implements. Its wines are made with the Tempranillo, Syrah, Merlot, Cabernet Sauvignon, Pinot Noir and Graciano varieties.
The logo of this winery in Ronda's wine route is Jorge Bonet's fingerprint, the son of its owner. It is the symbol that characterizes the unique and unrepeatable identity of its red and rosé wines.
The architectural style of this winery is another symbol of wine and winemaking. A vine-shaped building, as a tribute to the vineyard.
The estate and the winery Cuesta La Viña are located at the foot of the road. If you want a guided tour with wine and typical products of the area tastings, you will have to make an appointment. They will teach you everything about their wines and will introduce you in the exciting world of winemaking in a didactic way.
Bodegas Lunares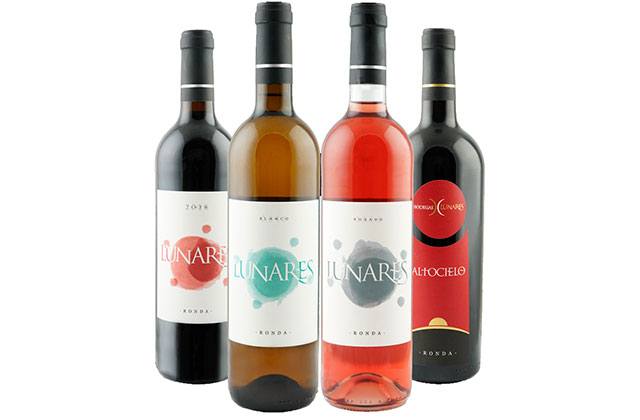 Ronda wine holidays had to include Bodegas Lunares. This is the wine project of the Morales León family. Of agricultural tradition, it began to produce wines in 2003. It started out with the vineyard of the Lunares Estate in the municipality of Ronda. Currently, it has two more vineyards in lands of the Serrania de Ronda. One of these is next to Acinipo, cradle of the rondeños wines in Roman times.
These Ronda wineries make and sell red, white and rosé wines. Wines that have the features of an overwhelming personality, intense, long and very well defined. All of them to the liking of the connoisseur and also to those that are new in the tasting of good wines. They are made with grape varieties like Syrah, Tintilla de Rota, Cabernet Sauvignon, Sauvignon Blanc and Chardonnay.
If you want to visit their vineyards and the winery where they make their personal wines, you can make an appointment through their website. The visit includes the tasting of its four wines, the explanation of its preparation process and the history of these wineries in Ronda. An interesting guided tour, by the hand of their winemaker, or one of the owners of the wineries or the staff of a company specialised in wine tourism.
Bodega Descalzos Viejos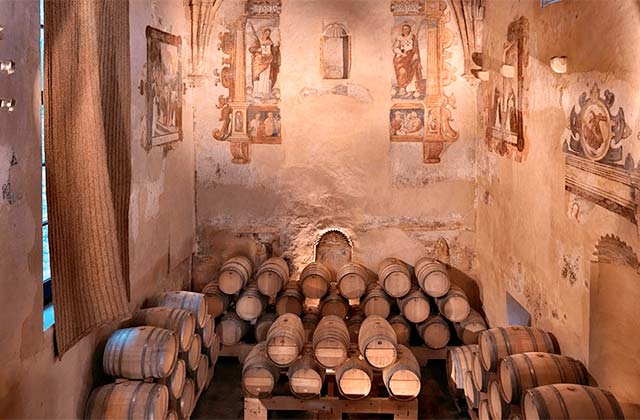 This winery is considered one of the prettiest in Andalusia. It is located in a renovated 16th century Trinity convent. This winery makes organic wines using Tempranillo, Merlot, Pinot Noir, Syrah, Cabernet Sauvignon and Graciano varieties to create excellent wines.
Bodega Excelencia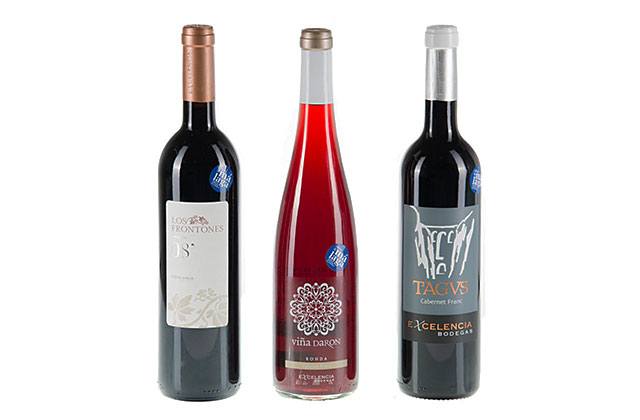 Excelencia Winery is committed to making top quality wines, which is why its name is both an objective and a promise. To fulfill this promise, Excelencia has built a modern winery equipped with the latest technologies and which, in turn, respects the environment. Cabernet Sauvignon, Cabernet Franc, Syrah and Tempranillo grape varieties are chosen for its wines. Its most famous wine is Rediel Blanc, a blend of Moscatel Morisco, Pedro Ximénez and Doradilla. It is exquisite, so if you have the chance be sure to try it.
Bodega El Niño de la Salina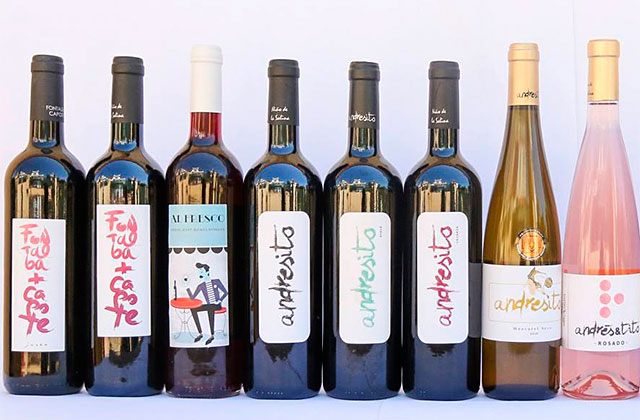 This family winery established in Almargen has managed to make a name for itself thanks to some top quality wines made in a totally traditional way. If you decide to visit, you can enjoy the many events it holds for its visitors to learn about its production system and the pairing of its wines. 
Cortijo de los Aguilares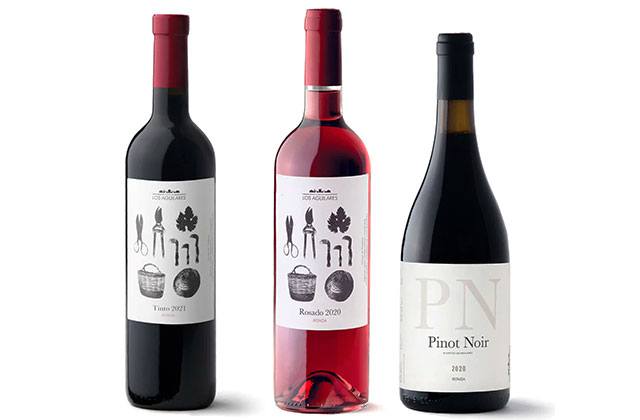 Los Aguilares is located 3 miles from Ronda. The character of its wines comes from the abundance of aromatic herbs surrounding its vineyards, with mountains and centuries old holm oak forests, all of which constitute an unbeatable environment for the different varieties it grows: Pinot Noir, Tempranillo, Petit Verdot, Cabernet Sauvignon y Syrah.
It Pinot Noir wine has been twice awarded the Gold Medal and Great Gold Medal, which is unprecedented for a wine of this variety in Spain. 
Bodega Gonzalo Beltrán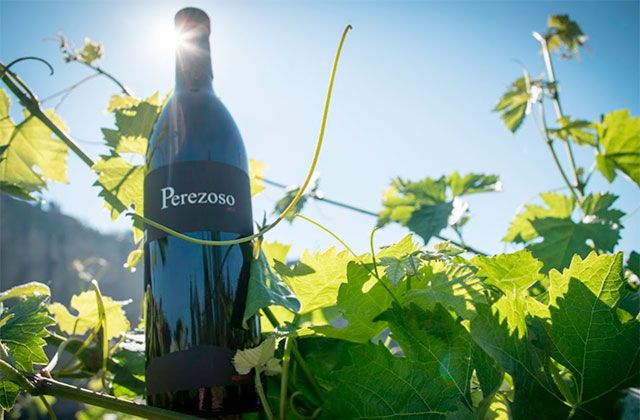 Located in Ronda, the Gonzalo Beltrán family has at its La Nogalera estate recovered agriculture that respects the land and the environment in order to offer wines that reflect the grape they are composed of. One example of this is its Perezoso, an organic wine that perfectly accompanies both starters and rice dishes or stews, and Perezoso Rosé, which is very summary and lovely with barbecues. 
Wine Route of the essential wineries in Malaga
WHERE TO STAY
Another option to finish the day in Ronda is to stay at Hotel Fuerte Grazalema and admire the beautiful sunsets facing Grazalema Natural Park from your pool and jacuzzi. This hotel, one of the most recommended places in the area for its quality, tradition and service, has become a place to stay in at least once in your lifetime. It also has a small farm, spacious rooms, a restaurant with a unique view and a cuisine based on local products.