Wine Route of the essential wineries in Malaga
Wine tourism in Málaga has gone through a spectacular boom in a relatively short time, even though wine has always been present in its history. It was not until 1933 when wineries in Málaga obtained their own personality with the creation of the Regulatory Wine Council of Málaga, becoming the oldest denomination of origin in Spain.
Málaga is a province that is home to many secrets, which has provided it with a wide range of leisure offerings, both nature and gastronomy, to amaze its locals and visitors. One of its jewels is the option to enjoy a wine tour around Málaga by travelling around the vineyards of areas as emblematic as Axarquía, Montes de Málaga and Serranía de Ronda.
We take a tour of one of the Costa del Sol's most pleasurable proposals: Málaga wine tourism tours. Will you join us?
Malaga wine
The history of Malaga wine dates back to the Phoenician era, which is why it is considered the oldest in the whole of Europe. Malaga wine is primarily sweet and has the character of its people, so tasting it is a calm and peaceful experience. And while it is a perfect pairing for desserts, Malagans drink it at any time at so-called tascas,where the Al-Andalus air is taken in.
Dimobe Winery, Antonio Muñoz Cabrera (Moclinejo)
The basis of the high quality of the wines made by the winery lies undoubtedly in the location of their vineyards, an exceptional climate and good adaptation of the Muscat of Alexandria variety to its life in the Axarquia Region (Moclinejo and Almachar). A wide range of wines, highlighting the Lagar de Cabrera dry, red, young or aged is produced in the winery. In this place you can make wine tourism as the winery is divided into 3 rooms where you can see how the way of making wine has evolved in Axarquia since 1927 to this date. A unique opportunity to enjoy good wine and learn.
Jorge Ordoñez Winery (Velez Malaga)
This winery, although young, since it was founded in 2004, has an extensive track record behind them. The naturally sweet Malaga Nº 2 Victoria muscat of this place was served at the dinner given to Queen Elizabeth II of England in the Picton Castle in Wales, in the celebrations of its 88th anniversary. Tony Blair, former British Prime Minister, also enjoyed its taste in his last visit to Spain. You know, if you want to surround yourself with quality do not hesitate to visit this winery.
Almijara Wineries (Competa)
Competa wine is famous throughout the country and the locals even devote one of its local festivities to it. To be able to enter and discover the elaboration process of the Muscat Wine, Almijara Wineries offers visitors the chance to see the facilities, where in addition to understand the way how the wines have been made and continue to do so, they can take a tour of it, ending with a wine tasting. An exciting experience for all those who love this product.
Malaga's Wine Museum
The Malaga Wine Museum was born from the anxiety and the desire of the wine sector to have a space from which to disseminate the values of quality and prestige of the Malaga wines and their culture. If you go to the capital of Costa del Sol you cannot miss it because here, in addition to knowing the whole story, you will be able to taste all its varieties. A meeting point for wine lovers which is owned by the Malaga Regulatory Council of the Denominations of Origin, Sierras de Malaga and Pasas de Malaga, on a platform from which to promote the products covered by the three Denominations of Origin.
Quitapenas Wineries
The Quitapenas Wineries are one the best known in Malaga and work since 1880. In these two centuries they have been carefully looking after every bottle, positioning itself in a privileged place in the national and international export. The grapes, arrived from Axarquia, pass a quality selection process to not leave the outcome to chance. These wineries have enabled a space for visitors and all those who want to try their products can do so accompanied by the best wine experts. Junkito, Malaga Oro Viejo, Moscatel Dorado or Viejo Abuelo are some of their most outstanding wines.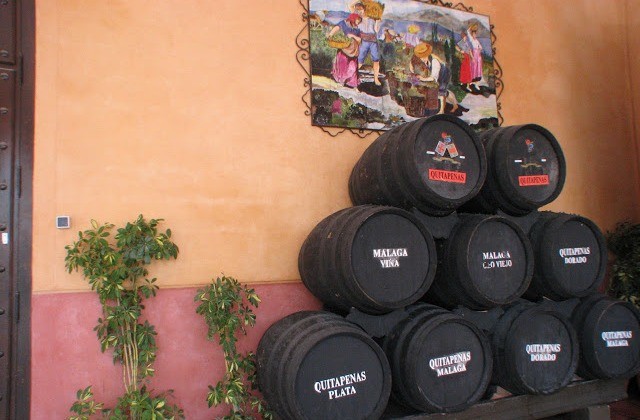 Bentomiz Winery
Its magnificent grapes which are cultivated in Axarquia, Malaga, are subtly influenced by the minerality of a poor superficial slate soil. The combination of these fantastic natural values, with modern winemaking techniques, result in the production of delicate and personal Ariyanas wines. A pleasure for your palate that you cannot miss, if you like quality wine.
La Sangre de Ronda Winery
Guided tours through themed rooms,wine workshops and tasting school and activities right in the field at the foot of the vines, are some of the activities you can find in this famous winery. Petit Verdot, La Sangre Coupage or Espinel Rosado are some of the varieties you can taste. To this is added the unique environment of one of the most beautiful cities in Malaga which is Ronda and its patrimonial wealth. You can organize a day of wine tourism and then visit all its monuments to finally see the sunset on the Tagus, natural cliff that divides the town and impresses with its beauty.
Antigua Casa de Guardia Winery
This winery has a journey and a gripping story. Dating from 1840, and the very queen of Spain, Isabel II, visited the facilities in one of her visits to Malaga to try their wines. Among other distinguished visitors are Dr. Gregorio Marañón, the poet Salvador Rueda in addition to other figures from politics and the arts. The tasting menu is extensive and has large varieties of Muscat and Pedro Ximenez. If you come to Malaga city do not hesitate to visit this iconic corner with so much history behind it.
Malaga Virgin Winery
With two centuries of history behind it, it has two wineries in Malaga. This is one of the identifying features of this house, which is known internationally. One of its star products, the Cartojal, cannot be missing in any of the Andalusian fairs and the Malaga Virgen is the sweet wine consumed par excellence. Ask for a cool glass of any of these products and get the best taste of the province in your mouth. A unique experience that can be combined with any of the tapas that are offered in the south of Spain.
Perez Hidalgo Wineries
This winery is a creative and personal commitment in the world of wines by their owners. From the fruit of the vines growing under the sun of Malaga, they produce wines that aged in oak wood make these reds individual and unique. An explosion of aromas and flavors that will make you experience extraordinary sensations. It is also a good option to learn first-hand, all the intricacies of its elaboration in a guided tour.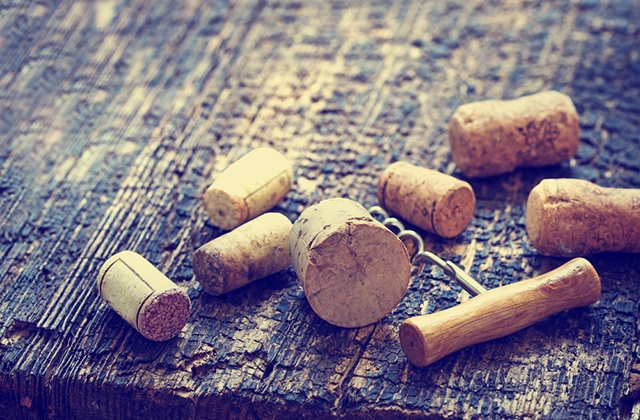 Descalzos Viejos (Ronda)
This winery is considered one of the most beautiful in the whole of Andalusia and is located in an ancient, albeit renovated, Trinitarian convent dating back to the 16th century. At this winery you can enjoy not only good wine, but also different convent spaces that transport you to another time. But this is just an amazing plus, since the main thing is that at this winery you can enjoy a fantastic wine menu. It must be said that this winery only accepts small groups, since those in charge of the winery want each visit to be as special and personal as possible, which also means that its price will depend on the options you decide to include.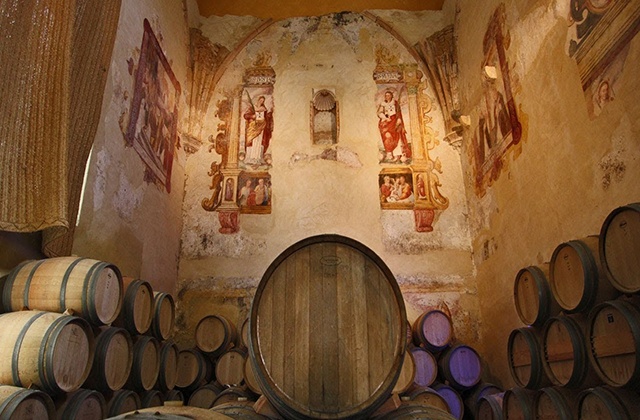 Bodegas Federico Schatz (Ronda)
The Federico Schatz winery began life in 1980 (it pioneered the wine recovery of the area after the phylloxera plague that almost ended wine production in the zone) and today produces organic wines (it was the first one in Málaga to address this specialisation) and biodynamic wines, taking into account elements such as the sun or the phases of the moon in growing.
Visitors need to book in advance, so whoever enters this historic winery will enjoy seeing the entire preparation process of these wines, from grape picking to bottling.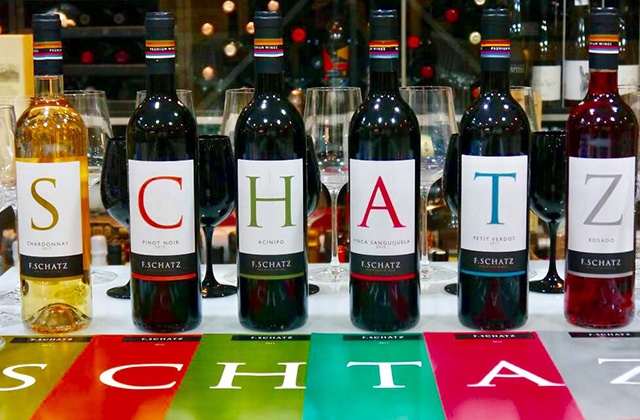 El Niño de la Salina (Almargen)
This winery is one of Málaga province's recent revelations. This family firm has managed to overcome many difficulties thanks to some high-quality wines made in a totally traditional way.
If you decide to visit, you will enjoy the different events it puts on for visitors to learn about its preparation system and the pairing of its wines. For this reason, it offers a tour where you can learn this winery's secrets first-hand in its preparation and wine making rooms. To conclude the visit, its facilities also have a room for the exclusive use of tastings.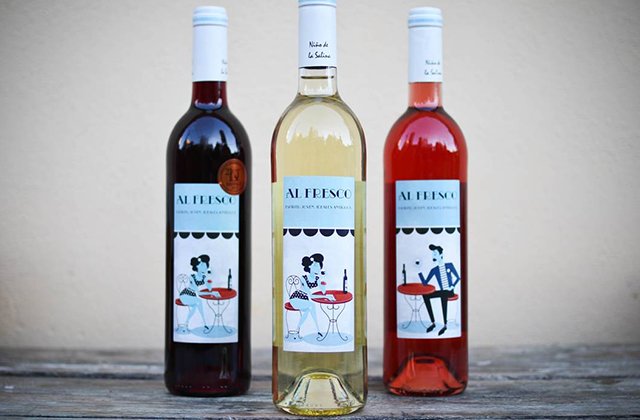 Cool off this summer with the best wines of Malaga and experience close up the whole process behind every product. The quality of the vineyards in the province gives these wines a unique flavor.
WHERE TO STAY
The best option to stay, to make this special Wine Route in the province of Malaga is undoubtedly Fuerte Hotels. The chain has establishments where you will be able to enjoy, in addition to its services, the best of each point of the province. More than 50 years' experience is the best guarantee. Marbella, Conil, Estepona, Grazalema or Torrox are some of the enclaves where you can find these amazing accommodations near all of these wineries.