Wine Route of the essential wineries in Malaga
Thanks to the rise of wine tourism in Malaga, this activity has become one of the most interesting offers in our community. Its wines are recognized throughout the world and it is that in its wineries excellent wines are created.
Malaga is a province that keeps many secrets and that is why it has a wide range of leisure, nature and gastronomy offers to surprise its locals and visitors. One of its jewels is the option of enjoying a wine route through Malaga, and that is because it passes through the vineyards of such emblematic areas as the Axarquía, the Montes de Málaga, or the Serranía de Ronda.
Thus, the visitor will not only be able to know the process of creating the different kinds of wine but will also be able to enjoy both the landscape and the oenological heritage of a province with much to contribute in this competitive sector. In the same way, you will be able to enjoy the traditional production systems first-hand, and you will be able to delight yourself and taste the best of their wines. Today there are endless wineries in Malaga that are allowed these enriching visits, although it is necessary to make a reservation well in advance.
You dare to take a great tour of one of the coolest proposals on Costa del Sol: the Malaga wine routes. Shall we start?
Malaga wine in history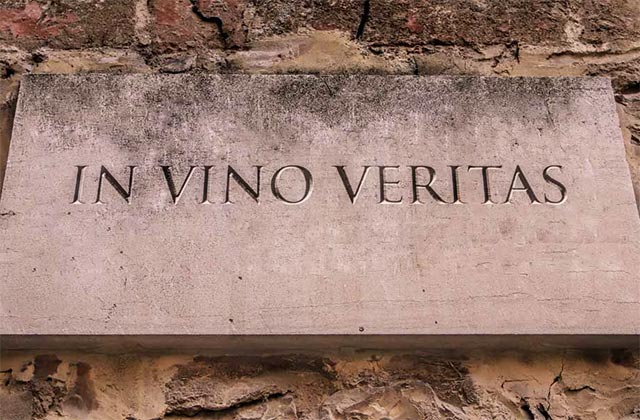 The history of Malaga wine dates back to Phoenician times, which is why it is considered one of the oldest in all of Europe. Malaga wine is mainly sweet and has the character of its people, so its tasting is calm. And although it pairs perfectly with desserts, the people of Malaga take it at any time in the so-called "tascas" where the air of Al-Andalus is breathed.
Malaga Wine Museum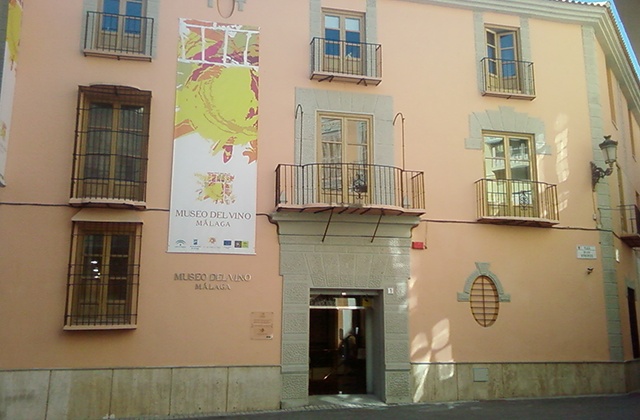 The Malaga Wine Museum is an 18th century building, transformed into a museum where you can enjoy the best wines in the province. Although its main function is to spread both the social values of the wine culture, as well as its prestige. Also, within this same building there is a plant where we can see how the must is made.
The Wine Museum is where the Regulatory Council of the Málaga, Sierras de Málaga and Pasas de Málaga Denominations of Origin is located, which is currently the platform for the defence of the interests of the three Denominations of Origin.
Wineries in Malaga and the eastern Costa del Sol
Bodegas Pérez Hidalgo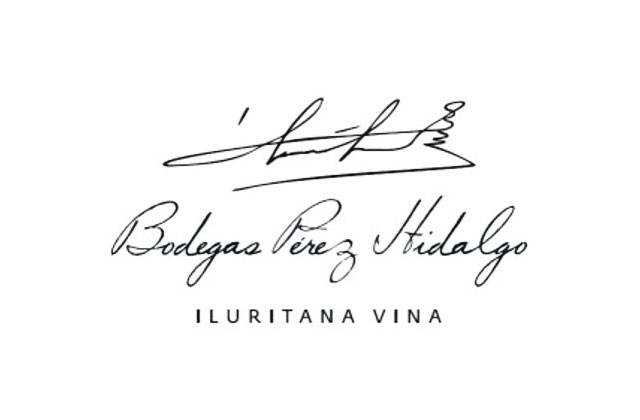 This winery is a creative and personal bet in the world of wines by its owners. From the fruit of the vines that grow under the Malaga sun, they make wines that, raised in oak wood, make these reds very particular and unique. An explosion of aromas and flavours that will make you experience extraordinary sensations. A good option also to learn first-hand on a guided tour all the ins and outs of its preparation.
Bodega Lascas de Pedernal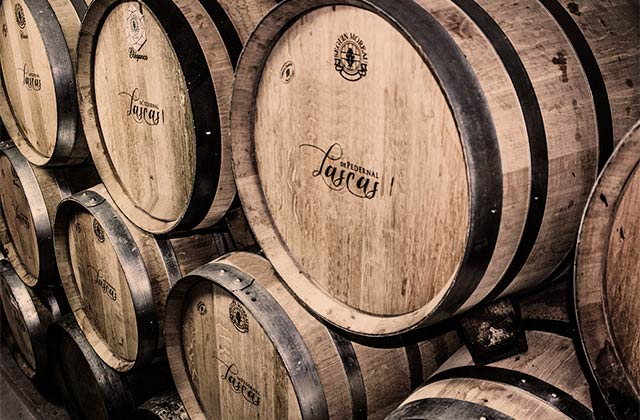 Although it is true that the Lascas de Pedernal winery is of recent creation, it is no less true that for more than 3 decades the Párragas have dedicated themselves with great care and passion to creating their own wines, they began making wine for family and friends and for about five years they have started to do it professionally, creating more than 19 different types, from the Quiet Dry to the Quiet Sweet, passing through the sparkling.
Bodegas Quitapenas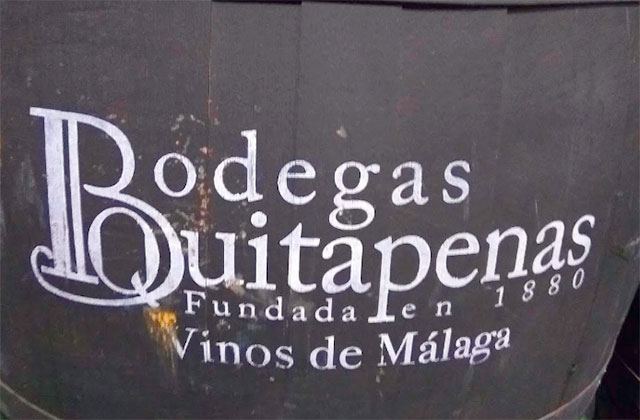 Bodegas Quitapenas are one of the best known in Malaga and have been producing since 1880. In these two centuries they have been taking great care of each bottle, positioning themselves in a privileged place in their national and international export. The grapes, arriving from Axarquía, go through a quality selection process so as not to leave the final result to chance. These wineries have a space enabled for visitors and all those who want to taste their products will be able to do so accompanied by the best wine experts. Junkito, Málaga Oro Viejo, Moscatel Dorado or Viejo Abuelo are some of its most outstanding wines.
Bodega Antigua Casa de Guardia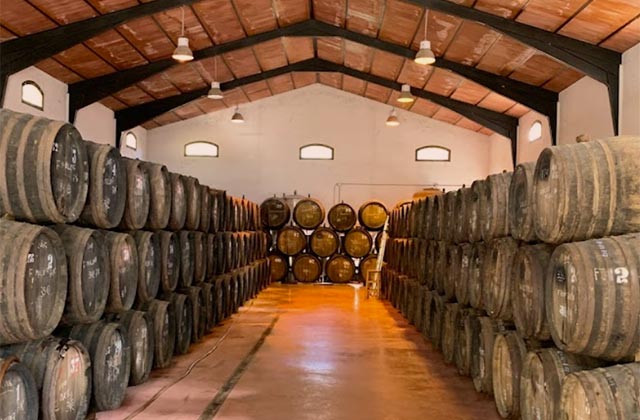 This winery has a fascinating history and journey. It dates from 1840, and the Queen of Spain herself, Isabel II, visited the facilities on one of her visits to Malaga to taste her wines. Among other distinguished visitors are Dr. Gregorio Marañón, the poet Salvador Rueda, as well as other figures from politics and the arts. The tasting menu is extensive and has important varieties of Moscatel and Pedro Ximénez. If you decide to visit Malaga capital, do not hesitate to make a stop in this emblematic corner with so much history behind it.
Bodega Antonio Muñoz Cabrera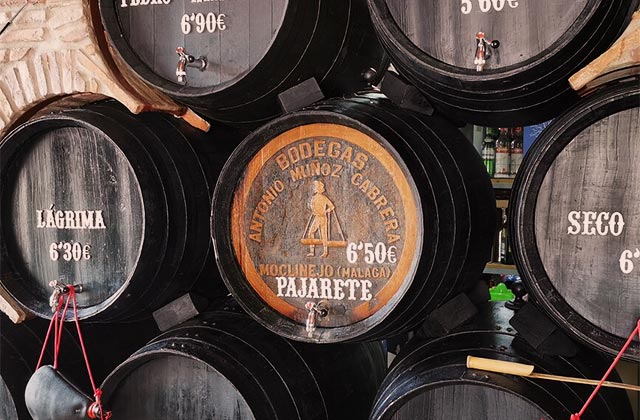 This winery is located in the heart of Moclinejo. Its maxim is to show the visitor both the history of its vineyards, as well as that of wine in Malaga, and all this from the Axarquía. This winery carries out many wine tourism activities (visits to the vineyards, the winery, private wine tastings and a long etcetera). As we have already mentioned other times, these types of visits must be booked in advance.
Bodega Jorge Ordoñez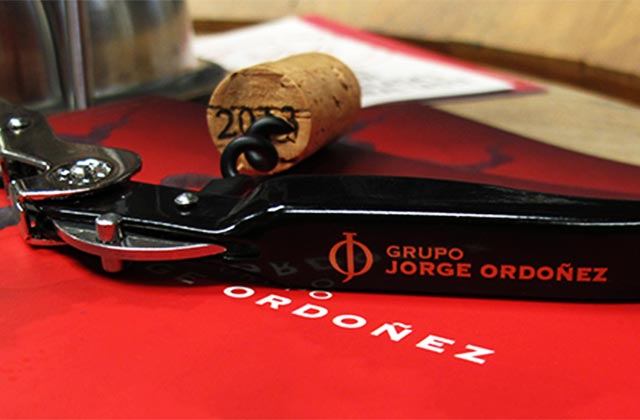 This winery, although still very young (it was born in 2004), has to its credit a more than wide list of awards on its shelves. An example of this is the sweet muscat No. 2 Victoria that was tasted by Queen Elizabeth II of England at a luncheon in commemoration of her 88th anniversary. Impressive.
Bodega Bentomiz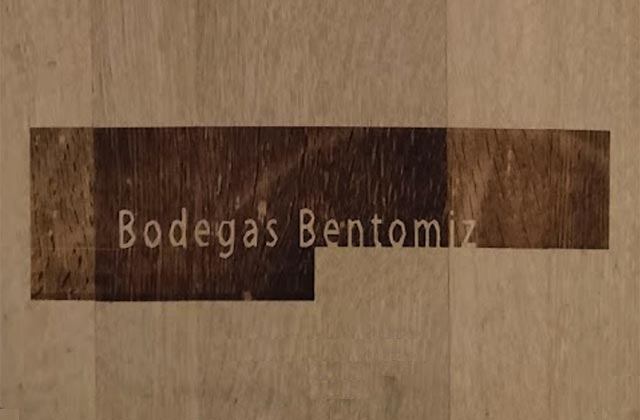 Bentomiz more than a winery is an authentic wine boutique located on the slopes of the eastern coast of Malaga. Its vines are over 100 years old and enjoy perfect environmental conditions to thrive (slate soil, a more than mild climate and best of all the Mediterranean Sea breezes, which salinize and refresh them). Their wines are delicate and fresh and not for nothing have they been highly awarded nationally and internationally. A pleasure that you cannot miss if you like good wine.
Bodega Gomara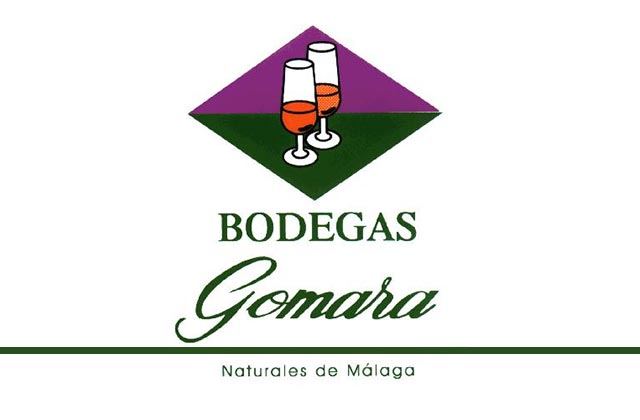 From a more than privileged enclave, Bodegas Gomara is located very close to the city of Malaga. The winery presents a huge variety of products, which together with their high quality make them highly appreciated in any market. This winery has vintage, noble, vintage wines and endless more.
Bodega Almijara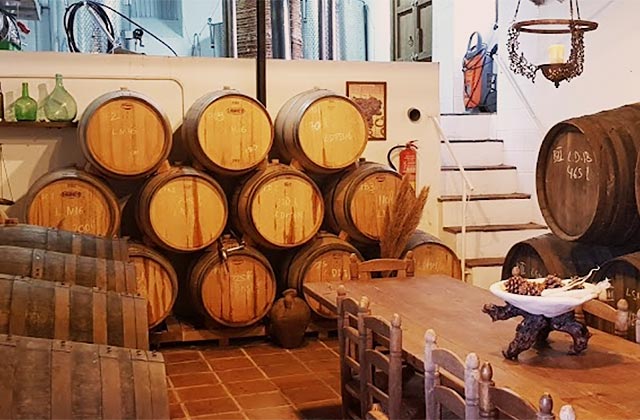 Competa wine is famous throughout the country and the locals, dedicating one of their local festivities to it. In order to enter and discover the process of making Moscatel Wine, Bodegas Almijara offers the visitor the possibility of visiting the facilities, where in addition to understanding how the wines have been made and are still being made, take a tour around it , ending with a tasting of the wines. An exciting experience for all those who love this product.
Wineries in Ronda
Bodega Doña Felisa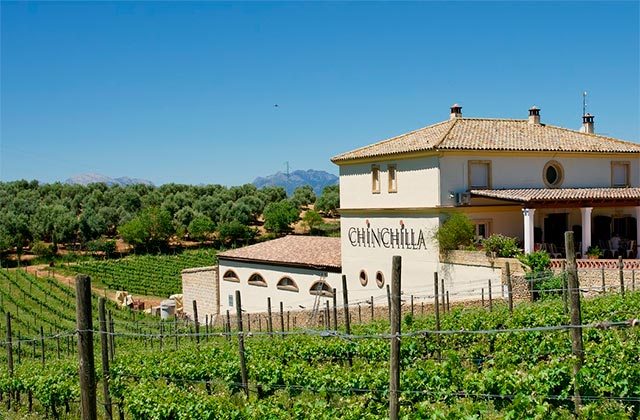 This winery was founded in 1999, and was born as a personal commitment of its founders, to value the conditions for the creation of wines that were given in this fantastic Andalucian corner. Which they have achieved and that is why Doña Felisa is today one of the most famous and innovative in Andalucia.
Bodega Conrad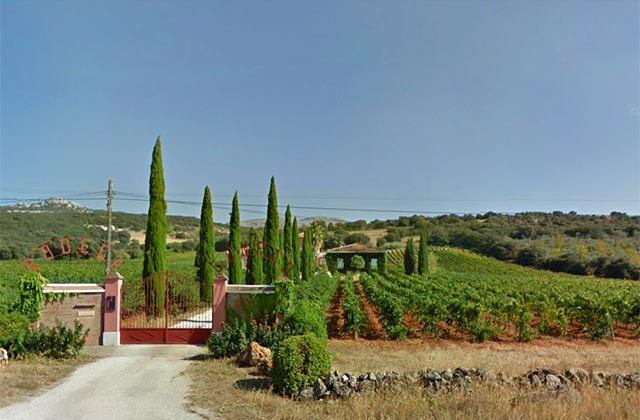 The history of the project began in 1998, by Theo and Anne Marie Conrad, two Swiss living in our country who decided to plant a vineyard on the estate known as "Don Jacinto". Its objective is not only to cultivate the best grapes, for its wines, but also to create a harmony between soil and wildlife, so we can find varieties such as Cabernet Sauvignon, Tempranillo, Merlot, Pinot Noir or Malbec.
Bodega Joaquín Fernández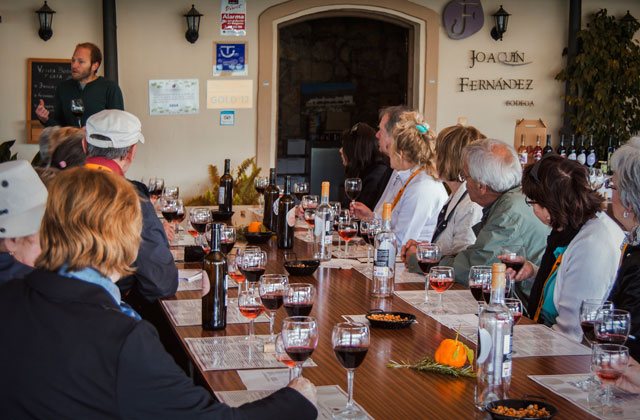 This winery is located on Los Frutales estate, a small Family Winery that produces magnificent organic wines with varieties such as Merlot, Syrah, Cabernet Sauvignon and Garnacha. The most interesting thing about its ecological concept is trying to achieve the natural balance between the different elements that intervene in a wine-growing plant.
Bodega Gonzalo Beltrán Finca La Nogalera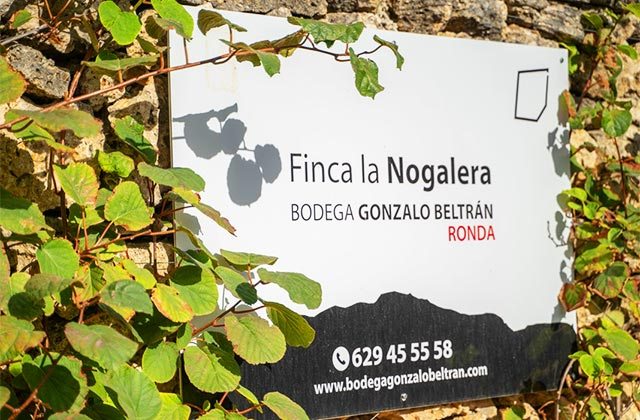 La Nogalera, is a plantation linked to the Beltrán family for more than a century. The name of their wine PEREZOSO honours the philosophy of the wines they offer. Very calm wines, designed to be enjoyed in good company.
Bodega Vetas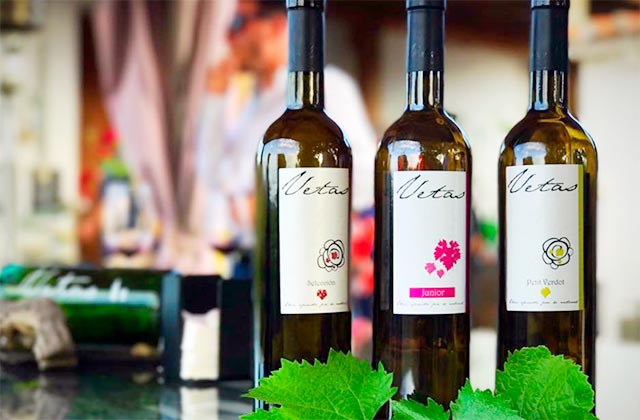 Vetas is the smallest winery in the entire Spanish scene, it is no less true that from the beginning they decided to make their brand big. To do this, they search for the best fruit to produce the premium wines of its category. Moreover, this winery does not create wines, it creates feelings and memories around this wonderful elixir.
Bodega Cortijo los Aguilares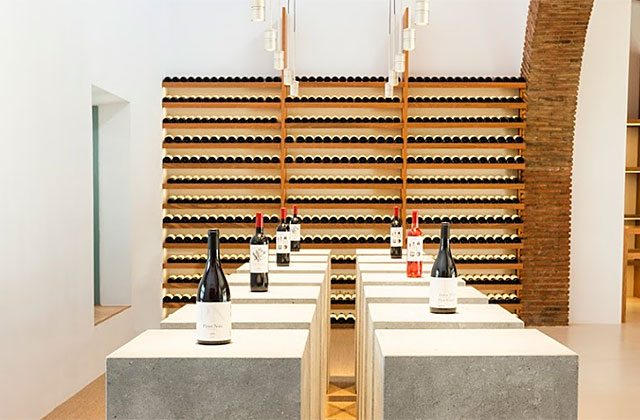 The Cortijo Los Aguilares winery is an old farmhouse that preserves a traditional Andalusian aesthetic. Different experiences are offered here, ranging from eating in the middle of the vineyard to being able to enjoy a private chef who will be in charge of preparing a wonderful meal in a natural environment of incredible beauty.
Bodega El Niño de la Salina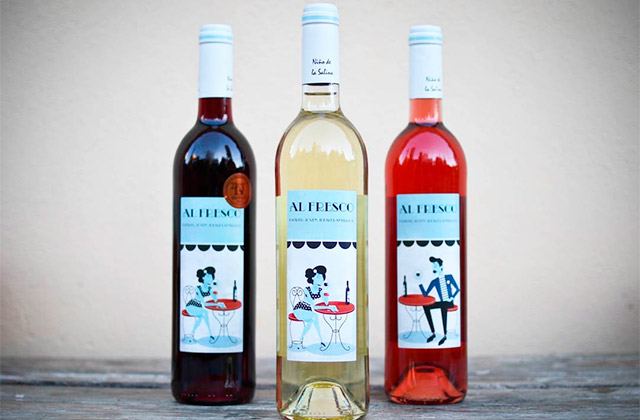 This winery is one of the revelations of recent times in the province of Malaga. This family business has managed to win over many fans thanks to the highest quality wines made in a totally traditional way.
If you decide to visit them, you will be able to enjoy the different events they hold so that their visitors can learn about their production system and the pairing of their wines. To do this, they will make a route where they can learn first-hand the secrets of this winery in its production and aging rooms, as well as to conclude the visit.
Bodega Descalzos Viejos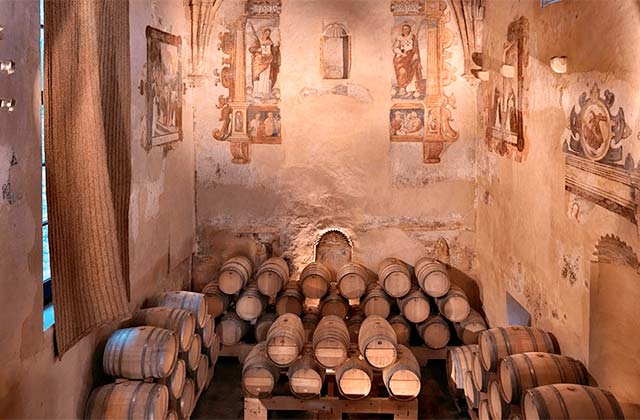 This winery is considered one of the most beautiful in all of Andalucia, it is located in an ancient, although restored Trinitarian convent that dates back to the 16th century. In this winery you will be able to enjoy, in addition to good wine, different spaces that will transport you to another time. But this is just a fantastic plus because the main thing is that in this winery you can delight yourself with a fantastic menu of wines. It must be said that in this winery only small groups are accepted since those in charge of the winery want each visit to be the most special and personal, which also means that its price will depend on the options you decide to include.
Bodegas Federico Schatz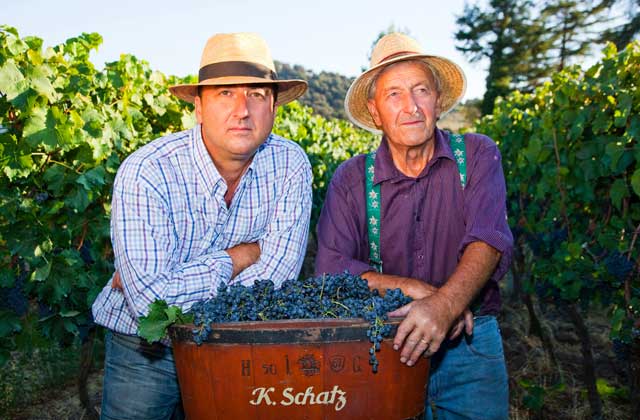 Federico Schatz's winery began its journey in 1980 (he was a pioneer in the recovery of wine in the area after the phylloxera plague that almost ended the production of wine in the area) and today produces organic wines (it was the first in Malaga in approaching this modality) and also biodynamic, taking into account elements such as the sun or the phases of the moon in the crop.
Visits are reserved for visitors by appointment. Thus, those who enter this historic winery will be able to enjoy seeing the entire process of making these wines, from the collection of the grapes to their bottling.
Bodega la Sangre de Ronda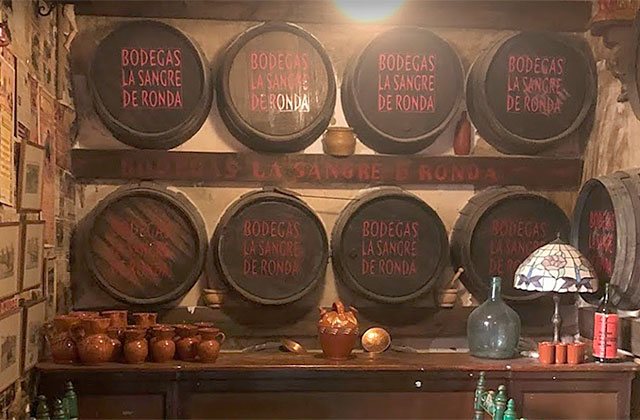 Guided tours through thematic rooms, wine workshops and tasting school and activities in the countryside at the foot of the vines, are some of the activities that you can find in this well-known winery. Petit Verdot, La Sangre Coupage or Espinel Rosado are some of the varieties that you can taste. Added to this is the incomparable setting of one of the most beautiful cities in Malaga, Ronda, and its wealth of heritage. You can organize a day of wine tourism and then visit all its monuments to finally see the sunset on the Tagus, a natural cliff that divides the town and that impresses with its beauty.
Refresh yourself this summer with the best Malaga wines and experience the whole process behind each product up close. The quality of the province's vineyards gives these wines an unmistakable flavour.
Try the best Andalucian brandies: learn about its history and the best brands around
WHERE TO STAY
The best option to stay for this special Wine Route through the province of Malaga is, without a doubt, Fuerte Hoteles. The chain has establishments where you can enjoy, in addition to its services, the best of each point in the province. Its more than 60 years of experience are the best of guarantees. Marbella, Conil, Grazalema or Torrox are some of the spots where you can find these incredible accommodations close to all these wineries.