CONIL TUNA ROUTE. THE FESTIVITY THAT CELEBRATES THE WORLD'S BEST TUNA.
0808Conil Tuna fish Route is a gastronomic festivity held in honor of the exquisite Almadraba bluefin tuna. Tuna of great quality fished out of the shores of Conil, Barbate, Zahara de los Atunes and Tarifa (Cádiz, Spain), from time immemorial. One of the differentiators of this tuna is the moment at which it is caught and the fishing technique used to do so.
The Almadraba bluefin tuna is fished in May. May is when the first tuna fish approach the Atlantic coast of Cádiz, on their way to the warmer waters of the Mediterranean Sea where they spawn.
Almadraba is a traditional fishing art practiced in the coast of Cádiz, and it has been practiced for more than 3,000 years. Its origins date back to the Phoenicians. It is a fixed and selective art, and one of today's most sustainable tuna fishing techniques. It consists on using a grid of fishing nets places near the coast to catch the tuna. Its name comes for the Arabic word "Andalusí" which means a place where one hits and fights.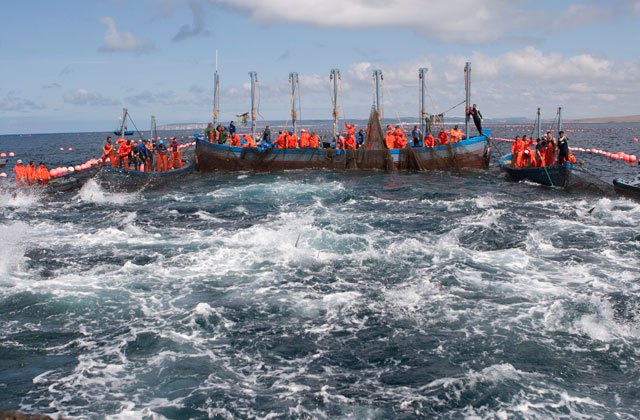 Witnessing this fishing art is a privilege. Scuba divers, locally known as "los ranas" (the frogs), using different maneuvers, force the fish to swim to the almadraberos, through the fishing nets up to their ending, the copo, where they are caught. After shouting "izaaaa" (raise them), fishermen start raising the fishing nets and move the boats close to each other. All of this process is called "levantá" (raising). In this moment, the tuna keep moving around, in turn, moving the water, the famous "rebotá" (bouncing). The last step is to get the giant tuna fish to the boats. There, they are stored in iced water to take them to the shore where, in less than an hour, they will be processed and cut into pieces in the processing plant located a few steps away from the pier.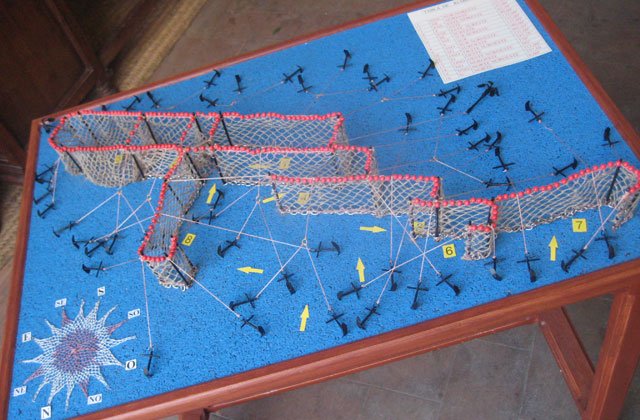 If you do not have the chance to witness this fishing technique live, you can visit the Museo del Atún de la Almadraba de Conil (Conil Museum of Almadraba Tuna). It is located in a building that used to be a factory of La Chanca. A place where, since the sixteenth century, the fish is cut into pieces and preserved in salt. A series of models explain the Almadraba fishing technique.
The Almadraba Bluefin Tuna, a Gastronomic Jewel
The Almadraba bluefin tuna is one of Andalusia's gastronomic jewels. It has an exceptional quality. The Japanese consider it one of the finest delicacies. In addition, its nutritional properties make it one of the best ingredients for any healthy menu.
It is a blue fish with a high content of Omega-3 fatty acids. An ally in the regulation of cholesterol and triglyceride levels in the blood. Consuming it reduces the risk of suffering atherosclerosis and thrombosis.
Tuna fish is also rich in minerals such as phosphorus, magnesium, iron and iodine. It is also a rich source of vitamins B, A and D.
Form a culinary standpoint, the Almadraba bluefin tuna is a jewel because almost every part of it can be used. Not in vain it is called "the sea's Iberian pig". It can be used to prepare a vast variety of delicious recipes. It is the ideal ingredient for cold and hot appetizers and it can be the main ingredient of any menu.
If you would like to taste the Almadraba bluefin tuna prepared in a thousand different ways, make a note in your agenda to attend this year's Conil Tuna Route. It takes place between the months of May and June.
2017 Conil Tuna Route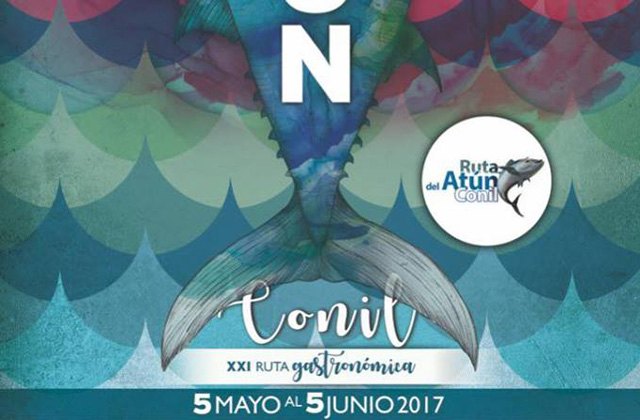 Conil Tuna Route is held each year from May 5th to June 5th. This year it holds its twenty-first edition. The main goal of this celebration is to promote local gastronomy and restaurants, featuring the bluefin tuna as the main ingredient.
It is a perfect opportunity to try a wide variety of dishes prepared with this exquisite delicacy from the coast of Cádiz. From the traditional recipes of always, to the most innovative and surprising presentations. The prices of these dishes are also varied.
The XXI Conil Tuna Route will be inaugurated on May 5th, starting at 12:30, at the courtyard of La Chanca. It will be closed with a tasting of Almadraba tuna tapas.
The following are the events planned for this year's edition:
I Festival Alma Flamenca (1st Flamenco Soul Festival). It will take place at Casa de la Cultura de Conil (Conil House of Culture), on Fridays May 5th and 19th, and on Saturday May 27th. All performances will begin at 22:00.
I Jornada del Oro Rojo (1st Red Gold Conference). It will take place at Pub Pirata, on Saturday May 6th and Sunday May 7th, from 12:00. It includes performances, tuna cutting and tapas.
Ruta Almadrabera por Conil (Almadraba Tour around Conil). It will take place every Saturday of May, starting at 11:00. This tour is designed to show participants the history of Conil revolving around Almadrabas. If you wish to join in, you will have to sign up in advance at the Tourism Office.
GARVM Photographic Exhibition by Antonio González Caro, at Sala de Barriles y Cuñetas (La Chanca), from May 4th to May 22nd. The exhibit reflects the essence of the Almadraba fishing art through a series of pictures taken between 2011 and 2013.
Paddleboard Tours around the Almadraba tuna. The routes will depend of the weather conditions and will be suitable for all audiences. It is an activity organized by the Waterman School.
During the festivities, 36 bars and restaurants of Conil will serve tapas and dishes specially prepared for this occasion, featuring the delicious Almadraba bluefin tuna as their main ingredient.
We can also enjoy this delicious and healthy treat outside of its fishing season. The modern preservation techniques used in the Almadraba tuna factories manage to keep all of its organoleptic properties intact. You can check out our list of Restaurants to enjoy the best Almadraba tuna at any time of the year.
WHERE TO STAY
Fuerte Conil-Costa Luz is a hotel located opposite one of the most beautiful beaches in Spain, Fontanilla Beach, just 10 minutes walk from the center of Conil de la Frontera. It stands out for its unique Andalucian style, its 25.000 m2 of gardens, 4 outdoor pools, jacuzzi, tennis court and a completely equipped spa. The high customer satisfaction and its commitment to responsible tourism and quality are backed up by various national and international awards as well as companies like Booking or Trip Advisor.