Conil: 6 ways to get to a dream location on the Costa de la Luz
Conil, despite being one of the main tourist attractions on the Costa de la Luz, is a quiet white fishing village on the shore of the Atlantic Ocean in the south-west of the province of Cádiz. It is well known for the quality of its beaches and is characterised by the fact that it has preserved its traditions and customs, when faced with a small but steady tourist and urban growth. Here are the best ways to reach this dream destination:
1. Aeroplane
Pablo Ruiz Picasso Airport (Málaga)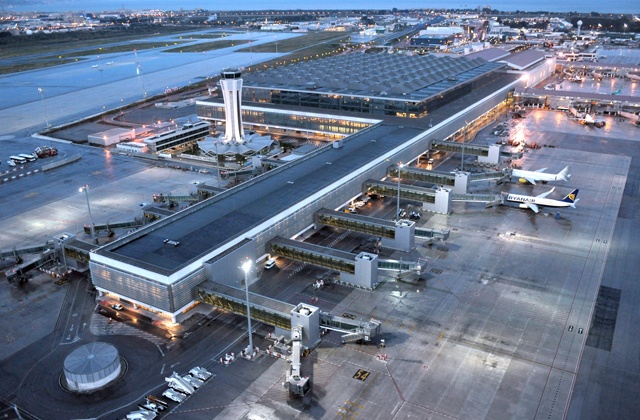 For air travel to Conil from any Spanish or foreign city, Pablo Ruiz Picasso Airport offers connections to 97 destinations and 3 fixed terminals. It is the most important airport in Andalusia and the fourth in Spain.
For air travel to Conil, Málaga airport has many airlines with a large traffic of flights from other European cities to Málaga. Currently Málaga Airport is connected to 97 destinations, among which are Berlin, Amsterdam, Brussels, Frankfurt, Milan or London.
Pablo Ruiz Picasso Airport offers all kinds of services to passengers: restaurants and cafés, duty-free shops, parking and car rental.
Jérez Airport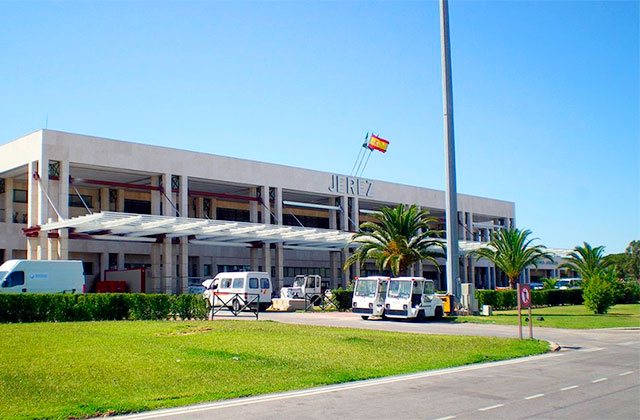 Another option to get to Conil is Jérez airport, which has national and international connections throughout the year. In the busy months, it offers flights from capitals of European countries such as Switzerland, the United Kingdom, Belgium, Luxembourg, Finland, the Netherlands and – especially – Germany.
Jérez airport is located in the town of Jérez de la Frontera, 8 kilometres northeast of the city and is one of the major tourism development areas in the province of Cádiz.
Seville–San Pablo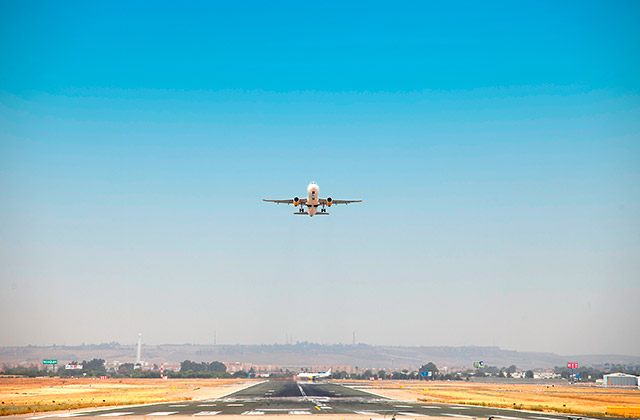 Seville airport is 150 km from Conil de la Frontera and is international. Companies operating from Seville are: Iberia, Air Europa, British Airways, Air France, SN Brussels Airlines, LTU, Transavia, Spanair, Air Berlin and Vueling.
It has a wide range of services where you can find cafés, car rental agencies, gift shops, a pharmacy, currency exchange, and 2000 parking spaces. It also has a room for lectures, press conferences, courses, etc. with capacity for 140 people and a VIP room.
Gibraltar Airport
This airport, located on British soil, so far only provides air services to the United Kingdom; both regular and charter daily flights with conventional and low-cost carriers connecting Gibraltar with the three airports in London and the one in Manchester.
Currently, there are only two airlines operating in this airport: British Airways and Monarch.
A curious fact of this airport is that there are no facilities for special boarding. Passengers walk along the asphalt like in the past and friends and family can say goodbye to the travellers from the first floor of the cafeteria, which has an outdoor terrace.
2. Car

From Malaga you go along the A7 towards Algeciras where you transfer to the National Highway N-340 and go up the coast to Vejer de la Frontera where you follow the new A-48 (E5) up to the exit for Conil de la Frontera, Novo Sancti Petri and Barrosa Beach. Between Málaga and Estepona, there is a toll road but we recommend this route in summer so you avoid any traffic jams. The cost is between 7 and 10 EUR (depending on season).
From the Jérez de la Frontera airport, take the A4 (E5) that takes you directly to Conil de la Frontera. The distance to Conil from Jérez is about 40 km (30-40 min.)
How to arrive from Jérez de la Frontera
Between Seville and Conil, the distance is around 130 km (1.5 hours) and you have to take the A4 (E5) and then the AP-4 (toll) until Jérez, where you change back to the A4 that takes you to Conil.
If you arrive at Gibraltar airport, take the hire car in La Linea (on the other side of la Frontera) and follow the A-383 until you reach the A7. From there, the route is the same as from Málaga.
3. Bus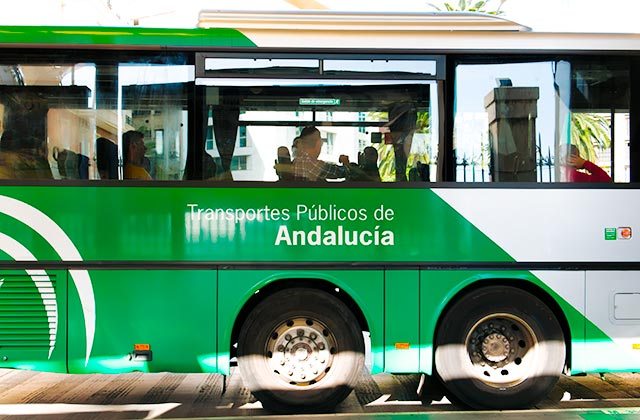 The bus company Autobuses Comes, one of the companies belonging to Transportes Generales Comes, has several combinations with different localities of the province (Cádiz, Conil, Chiclana, San Fernando, Puerto Real, Medina Sidonia, Jerez, Vejer and more). However, Cádiz, around 50 km from Conil, receives buses from cities such as Seville, Malaga, Madrid, Barcelona and more. Conil de la Frontera has two bus stops, one in the centre of Conil and another in the "Casa de Postas de Conil" on the national road 340 around 2 km outside the town.
From the Jérez de la Frontera airport, take a bus to Cádiz where you change and go to Conil de la Frontera.
If you are coming from Málaga, take the bus from Málaga to Cádiz and then continue on to Conil de la Frontera.
And if you land at Gibraltar airport, you must cross the border into Spain and take La Línea (about 300 meters walk) to the bus to Algeciras where you will have to wait for the bus to Conil de la Frontera.
4. Train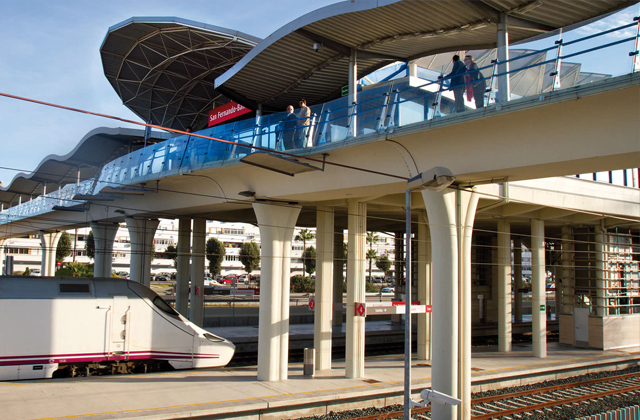 Conil has no train station, but about 35 kilometres away is the Bahía Sur station in San Fernando. However, Cádiz, only a few kilometres further away gives you more options because it has trainslinking several cities throughout Andalusia and Spain. Some of the cities that connect to Cádiz station are Jaen, Seville, Córdoba, Ciudad Real, Barcelona, Madrid and Zaragoza, in addition to several locations in Cádiz province itself.
Another option is the Santa Justa Station in Seville, because from there, you can get to even more cities such as Málaga, Huelva, Salou, Lérida and Valencia. And, of course, from there you can take the AVE to Madrid.
5. Boat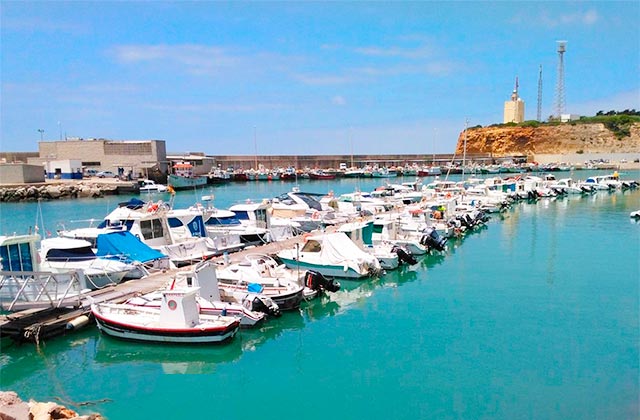 There are no commercial boat trips to Conil, but you can go by private boat to the Conil marina.
If you have your own boat to Conil, the entire marina is available to you. This port has 120 berths ranging from 4 to 8 metres long. The basin is approximately 2.5 metres deep and the length of its quays is 175 m, and there is a dock for small boats.
6. Taxi or rental car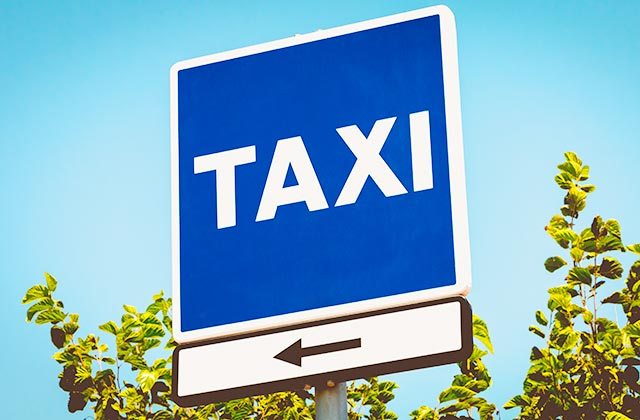 In addition to the taxis found at the exit of the airports, there are other companies which specialise in more trips affordable you can book before arriving and which will be waiting for you upon your arrival. If you prefer, you can also hire vehicles near the airport.
ACCOMMODATION
If you really want to enjoy Conil de la Frontera, your perfect place is the Hotel Fuerte Conil-Costa Luz, facing one of the most beautiful beaches in Spain, La Fontanilla and only 10 minutes walk from the centre of Conil de la Frontera. This is an exclusive Andalusian-style hotel with almost 25,000 m2 of gardens, where they arrange workshops, visits and free bicycle tours to the Roche coves, among other activities.