Chiringuitos (beach restaurants) in Conil and its surrounding area worth a getaway
Both Conil and its surrounding area are a dreamy place, and more so in summer. Quality gastronomy, a nice atmosphere, the pleasant typical politeness of its people and, of course, an enviable climate make the beach restaurants (chiringuitos) one of the best reasons for claiming some Atlantic sand. We're not just saying that, since even the sun shines differently, which is no surprise; we are talking about the Costa de la Luz or Coast of Light in Spanish, after all.
To enjoy these rays of sun in a special way, we propose a gastronomic tour of the beach and can tell you about some of the area's best beach restaurants.
9 Chiringuitos in Conil and its surrounding area
1. Nahubeach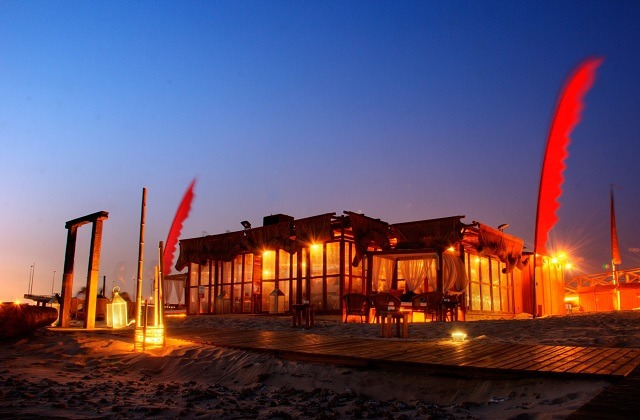 This beach restaurant is located on one of the sunniest beaches in the entire Cádiz province. We recommend you take into account that you need to reserve before you arrive, both at lunchtime and at night, because it fills up quickly. Moreover, when the sun sets, it fills up with young people who come to enjoy a few drinks.
2. El Pájaro Verde. El Palmar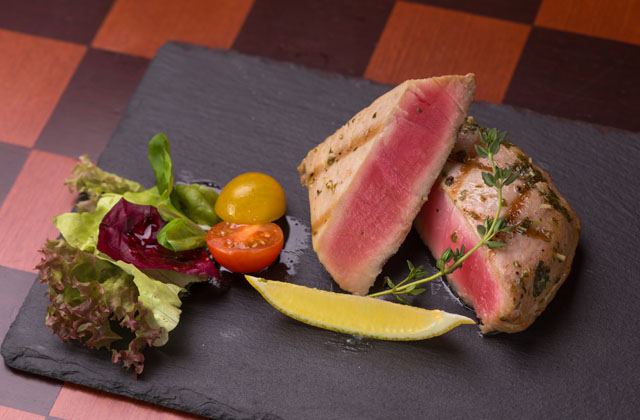 El Palmar de Vejer is famous for its beach restaurants. El Pájaro Verde is not just one of those, but also the perfect place to sample the area's traditional cuisine. Enjoy fish from the bay, which is the house speciality, and paella. The home-made pastries are to die for.
3. La Fontanilla Restaurant, Conil de la Frontera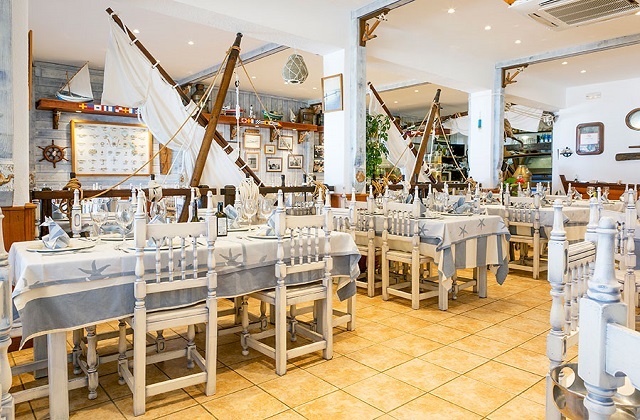 La Fontanilla in Conil serves the best fried fish on the entire coast. With a menu straddling tradition and innovation and stellar products, such as blue fin tuna, local vegetables and seafood, victory is assured. The Almadraba-caught tuna tartare comes highly recommended along with the mustard sea bass.
4. Sajorami Beach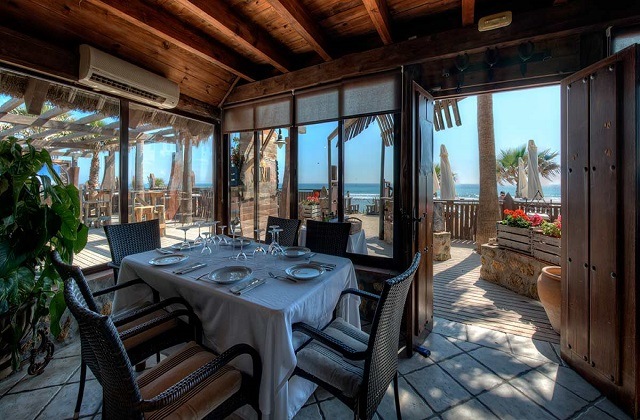 This is a great place to eat local fish and grilled meat. So if you are around the Costa de la Luz and go to Zahora Beach, make sure you pay a visit and enjoy its offerings.
5. Atenas Beach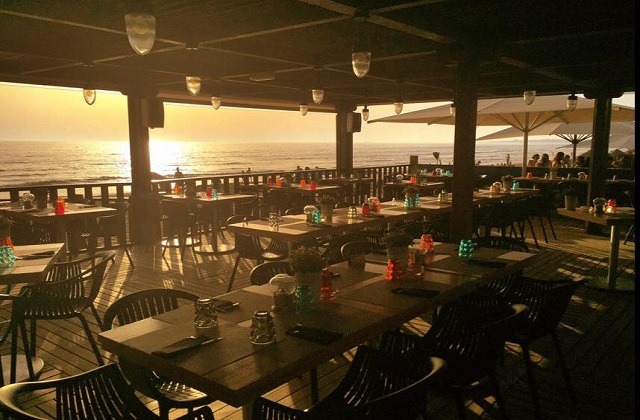 Here you will find minimalist decor, music and DJs, outdoor patio beds and hammocks. In conclusion, a spectacular atmosphere for a few days' vacation. As for its food, you can enjoy its wonderful Mediterranean menu. Moreover, the bar located on the actual beach is perfect for enjoying a nice cold beer and its amazing combinations and cocktails.
6. El Pez Limón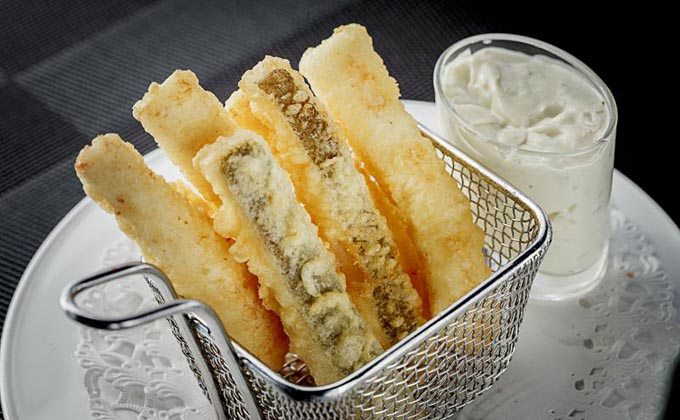 The owner of this business is Eloy Sánchez Gijón, the brother of the famous actress Aitana Sánchez Gijón. So if you decide to visit, be prepared to find yourself among famous artists, since many of them chose to give spontaneous concerts. Here you will enjoy amazing raciones and paellas, but the best of all are its cocktails and mojitos.
7. La Cabaña de Bolonia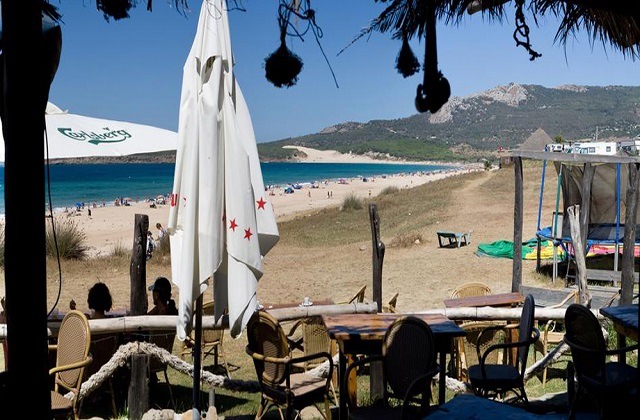 This place has an extensive menu of dishes prepared with local produce, but you can also enjoy international dishes such as Moqueca and Coxinha.
8. La Breña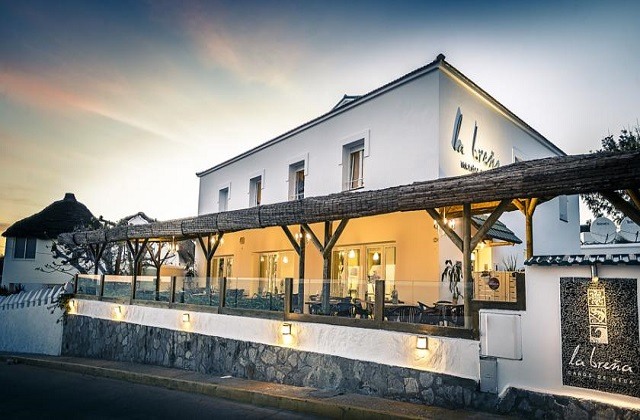 There are no words to describe this place, since we are talking about one of the best restaurants in the province. Let's just say two words on its cuisine: bold and memorable. The rest you should know discover first hand.
9. El Dorado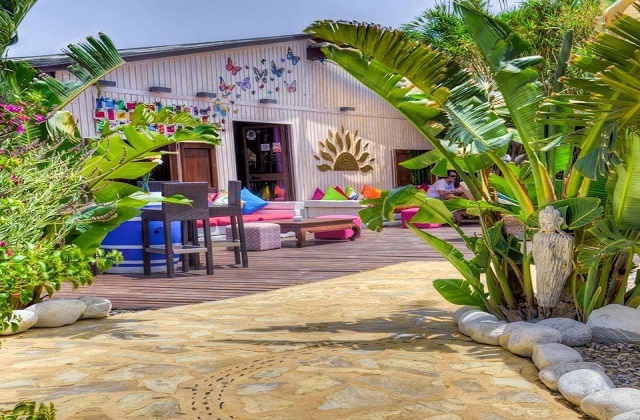 This place comes highly recommended. The key thing to do is experience it, not just enjoy its food, which is spectacular. Special mention goes to its Almadraba-caught blue fin tuna, an amazing flavour in all its varieties. Don't miss it!
Tour around all the beaches and coves in Conil de la Frontera: which one is yours?
Conil, surroundings and the best paella of the Cádiz province
Conil: 9 pubs and clubs where you can experience the wildest nights of the year
10 of the best tapas bars to visit in Conil
Where to stay
If you want to experience Conil at night, where better to stay than Fuerte Hoteles. The chain has the Hotel Fuerte Conil-Costa Luz, located opposite one of the most beautiful beaches in Spain, Fontanilla beach which is a mere 10 minutes by foot from the centre of Conil de la Frontera. This is an exclusive Andalusian style hotel with almost 25,000 m2 of gardens, where workshops, visits and bicycle routes are organised as far as the Roche coves, including other activities.