Estepona: 6 ways to get to one of the jewels of Costa del Sol
Estepona is one of the main tourist centres of western Costa del Sol. With well-equipped beaches, a magnificent marina, eight golf courses, seven museums and interesting monuments. Its extensive leisure variety is complemented with facilities and services aimed at wellness tourism as well as the luxury sector. Travellers will be able to enjoy the sea that bathes Estepona, but also the mountains that surround it. The Natural Park of Los Reales de Sierra Bermeja is its great ecological treasure. We provide you with the top 5 ways to reach this dream enclave:
1. Plane
MÁLAGA AIRPORT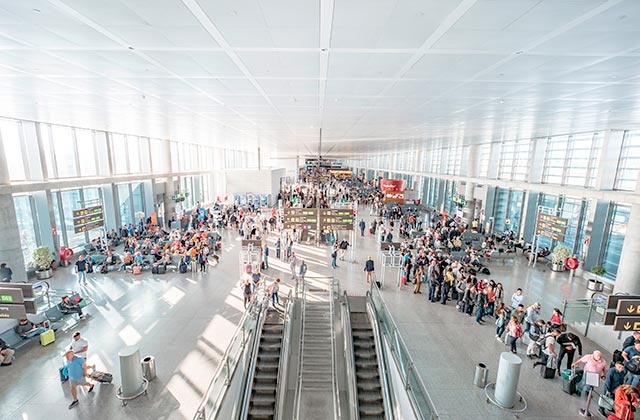 To get to Estepona by plain from any Spanish or foreign city, Málaga-Costa del Sol Airport offers connections to 97 destinations and 3 fixed terminals. It is the most important airport in Andalusia and the fourth in Spain.
To fly to Estepona, Malaga airport features many airlines with a large traffic of flights from other European cities to Malaga. The main passenger traffic in Málaga comes from the European Union, although journeys between Málaga-Madrid, together with Barcelona and Palma de Mallorca are also popular. Currently, Malaga airport is connected to 97 destinations, including Berlin, Amsterdam, Brussels, Frankfurt, Milan and London.
Málaga-Costa del Sol Airport offers all kinds of services to passengers: restaurants and cafés, duty-free shops, parking and car rental. A few years ago the new T3 terminal was built to supply the large influx of passengers arriving every day.
GIBRALTAR AIRPORT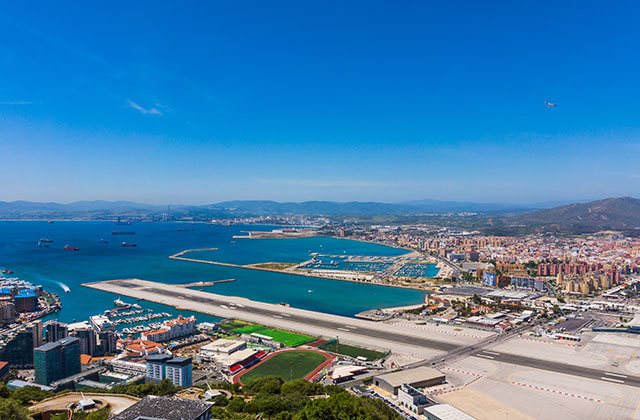 This airport, located on British soil, so far only provides air services to the United Kingdom; both regular and charter daily flights with conventional and low-cost carriers connecting Gibraltar with the three airports in London and the one in Manchester.
Currently, there are only two airlines operating in this airport: British Airways and EasyJet.
A curious fact of this airport is that there are no facilities for special boarding. Passengers walk along the asphalt like in the past and friends and family can say goodbye to the travellers from the first floor of the cafeteria, which has an outdoor terrace.
2. Car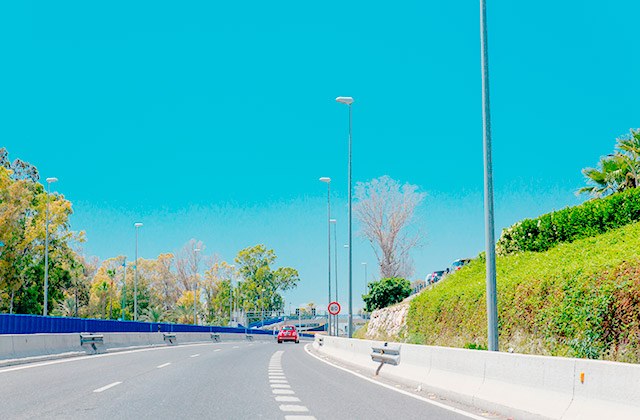 To go from Malaga airport to Estepona using a car, you should know that the main road to take is the A-7, also known as Mediterranean motorway. During the trip to Estepona you can choose the paid or free motorway. We recommend that if you have the time, you take the free motorway, as you will enjoy the beautiful scenery.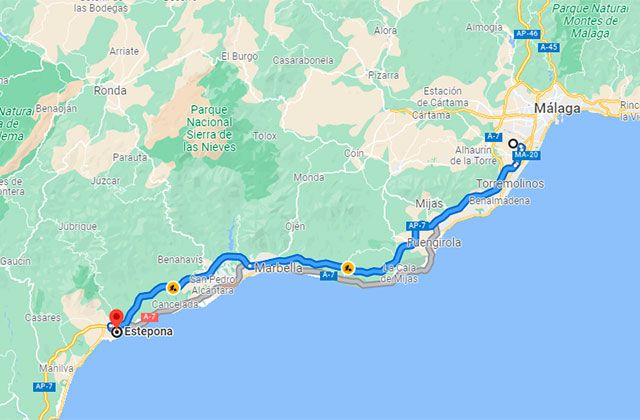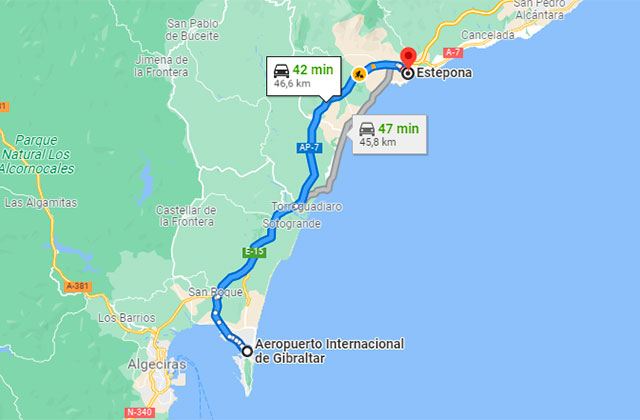 3. Bus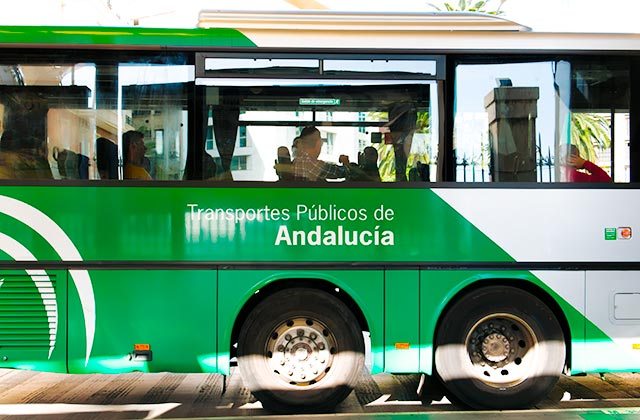 The main bus line from Costa del Sol is the company Portillo with a station in Estepona. Also there are companies such as Los amarillos, which operate from Seville or Daibus from Madrid. To arrive by bus from anywhere in the province of Malaga the best option is offered by Autocares Portillo, covering destinations across the province including a regular line that runs along Costa del Sol and a line of direct buses to Malaga airport.
If you want to arrive from Madrid, you have to get your ticket with the company Daibus, which offers two coaches per day to Estepona, one during the morning and another one at night. Los Amarillos is a company that allows you to get to Estepona by bus from different locations in Seville and Cadiz.
4. Train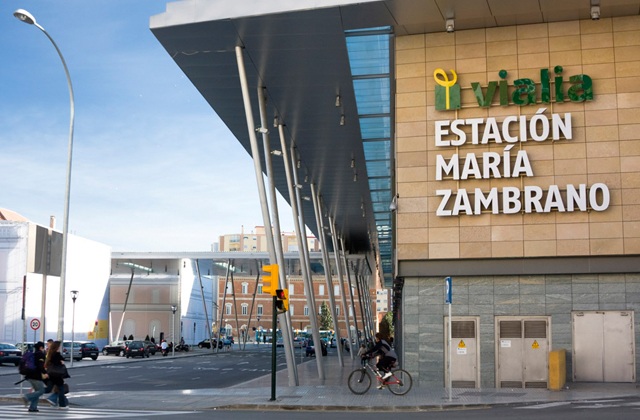 There is currently no train connection to Estepona, but you can take the train to Fuengirola and from there a bus towards Estepona if it's more convenient for you.
The train to Malaga and to Fuengirola stop at the station, which you'll find if you walk straight from the airport's departure terminal of Malaga after crossing a bridge and go up some stairs. Trains are announced through the speakers before they arrive/depart. The train to Fuengirola from the airport takes about 45 minutes, each stop is also announced and displayed on a light panel on the exit. If this is your first time in Malaga remember to pay attention and not run the risk of getting lost.
Train tickets must be purchased before boarding, so use a ticket machine at the entrance. This machine accepts both notes and coins; if you do not buy the ticket you may have to pay a fine of a value up to 8 times greater than the cost of the longest journey.
5. Ship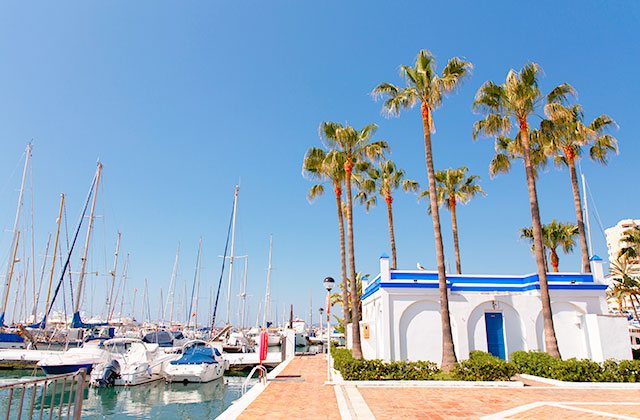 There are no commercial boat trips to Estepona, but you can get to the city by private boat to the port of Estepona.
To sail on your own boat to Estepona you have the marina at your disposal. This port has 447 berths ranging from 8 to 35 meters long. Half of these moorings are for rent. The harbour entrance is 80 metres wide and 5 metres deep. The rocky bottom is between 1.5 m to 4 m deep.
It has all the services of a first class port. Including an area of restaurants and bars to visit.
6. Taxi or rental car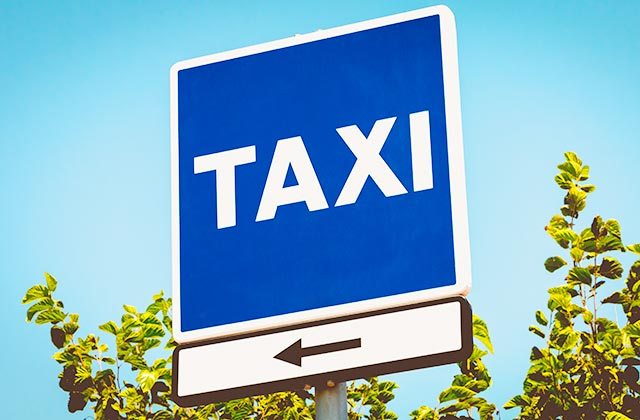 In addition to the taxis located at the exit from Malaga airport, there are other companies specializing in transfers which are more affordable that can hire before arriving and waiting for you upon your arrival. If you prefer it, you can also rent vehicles near the airport. Below we include some companies that deal with transfers and car rental:
Taxi transfers
Car rental
WHERE TO STAY
Without a doubt, the best place to stay in Marbella is Fuerte Hoteles. This chain has over 60 years of experience as a leading chain. Holidays in couple, family or friends, either way you choose to travel seamlessly adapts these hotels where you can practice many outdoor activities in these destinations and you will find facilities for you to enjoy your favourite sports. And for little ones, the hotels have fun and entertaining animation programmes for children. Do not hesitate to stay at Fuerte Marbella if you travel to these two cities on the Costa del Sol.