Three Reasons To Visit El Rompido, The Fishing Village On The Costa De La Luz
We've spoken of El Rompido many times before – this small fishing village on the banks of the Piedras River – but we never tire of coming up with new reasons to visit. As you can imagine from its placement on the Costa de la Luz in Huelva (Andalucia), this town possesses a special charm of endless days, a fantastic temperature all year long and sunsets that will leave you with your mouth wide open.
Far from high traffic areas, El Rompido has become a destination for those seeking nature, sun and especially quiet escapes, away from large scale tourism. We offer up three reasons why you should not miss it:
1. Prawns
If you've never heard of the prawns of Huelva, know that they're something you'll never forget once you've tasted them. As one of Andalucia's most traditional fishing villages, El Rompido offers some of the best tasting shrimp in the region, served at over 20 restaurants in the town. If you're planning a visit to the town, be sure to stop by Doña Gamba y La Almadraba, two bars offering high quality fare and great prices in the Plaza de las Sirenas, beside the charming Parish of Our Lady of Carmen. For just €9, you can enjoy a platter for two. If you prefer views of the river and sea, stick to the La Almadraba. There, in addition to shrimp, we suggest trying a plate of clams with Huelva a la marinera – they are truly rich!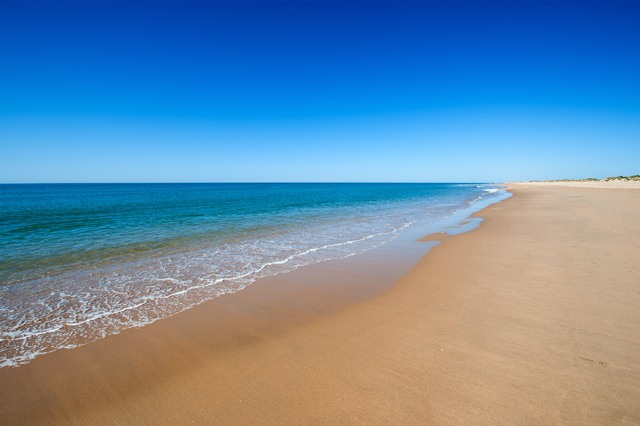 2. Beautiful Beaches
When you're on the Flecha de El Rompido beach, the first thing you think is that it's like something straight out of a postcard from the Caribbean. It offers crystal clear waters, white sand dunes as far as you can see and calmness, even in July or August – it will not even be crowded! This is one of the few places in Spain where you will find a beach of this type, which is also accessible by a boat trip, which gives it even more charm.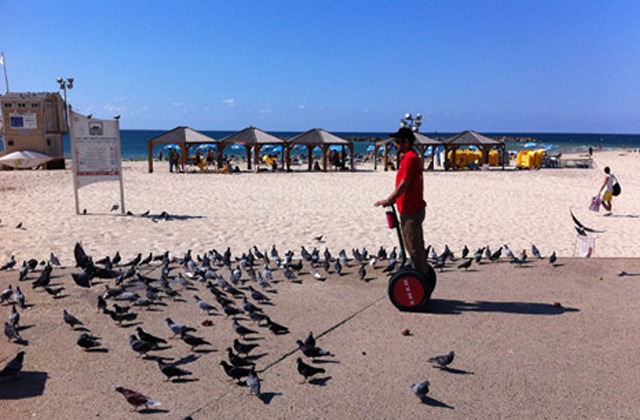 3. Segway Tours
The Segway is an increasingly fashionable way to see the town and while they may seem complicated at first, nothing could be further from the truth. This two-wheeled transport allows you to see the Marismas del Río Piedras Natural Park and Flecha de El Rompido in a sustainable and super-fun way. Currently, Segways can be found just of the beach by the Hotel Fuerte El Rompido. The price for one hour and a quarter will cost around €25, allowing time to enjoy this unique, natural area, declared a special protection area and a stopping point for birds in their migration between Africa and Europe.