How to make your company Christmas party fun, special and original
Company dinners? Christmas? Yes, Christmas is around the corner and with it the famous company dinners. For many it may sound like a boring event, since it may seem like "the usual" and there are even those who fear this time of year. But what is certain is that each year more and more bosses commit to making this dinner different and alternative.
Originality is the order of the day and there are many companies that propose doing something innovative and look for hundreds of ideas for company Christmas dinners, in order to enjoy a different and fun night. These feared dinners are a thing of the past and now there are endless ideas, which will make employees dance, laugh, eat, have fun and, above all, enjoy this day and special Christmas festivities with their colleagues and bosses.
We have put together a ton of plans so that your company Christmas dinner is unique and special.
Themed Dinner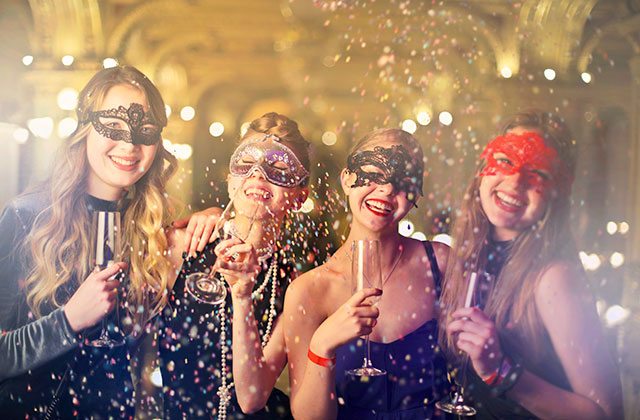 If you're planning to have your company party at Christmas time, you can put an original spin on it. Themed get-togethers are a lot of fun, as well as an important bonding opportunity for employees and management. First, you have to pick a theme and then start with the costumes. It would be interesting to award three prizes for the three best dressed so that employees are more enthusiastic about getting dressed up. There are lots of themes to choose from: the 1920s; Star Wars; the Wild West; or movie stars. The important thing is to be original and change the opinions your colleagues have of each other to make the event more entertaining and out of the ordinary.
Competitions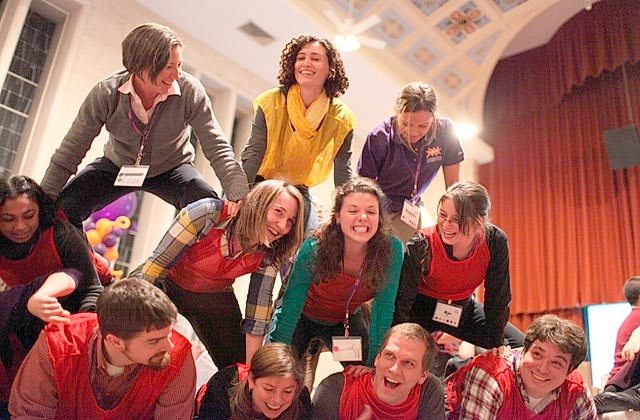 Forget secret Santa. Choosing a name at random and buying a present is now old hat. A more original idea which can help at your company is organising competitions. This can be lot of fun and get everyone laughing. Guessing games, humour, agility or skills tests are just some of the activities that can be included. Another idea is for everyone to put money into buying presents and whoever wants their gift has to pass a test. These kinds of activity are great for strengthening social relationships.
Until Dawn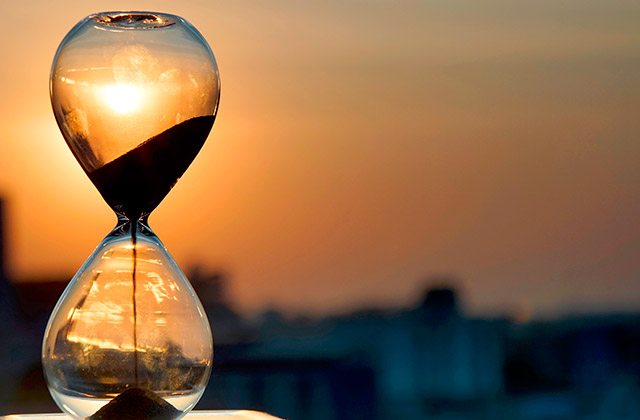 Don't let the clock or driving limit your company's night. As your company party draws close, don't think about what time you have to go home. In this respect, it's very important to organise the meal at a hotel since people can stay the night and don't have to worry about getting home. When you're having a good time with your colleagues, it's a mistake to cut the party short. A lot of work stress, problems, and arguments can accumulate throughout the year, and what better opportunity than the Christmas party to put those to one side. Alcohol can be another problem when it comes to getting home, so it would be a very good solution for the company party to be held at a hotel.
Dancing or Singing Competition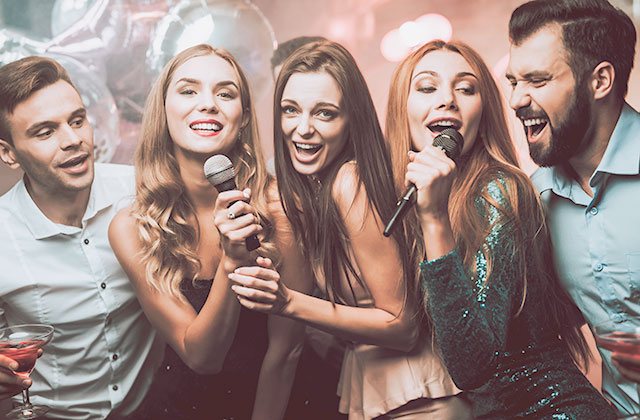 It's always good to be innovative and organise fun activities. A great option is to organise a dancing competition. The type of music doesn't matter, in fact, it's the least important part. You can have several categories: rock and roll; salsa; dance; or disco. The important thing is that it's enjoyable and people have fun. Can you imagine dancing salsa with your boss? Can you imagine your desk neighbour dancing like John Travolta or Olivia Newton John in Grease? You can also have a singing competition or one where you pretend to be a famous singer. TV talent shows are all the rage. Who knows, maybe the next Katy Perry or Harry Styles is working at your company.
Photos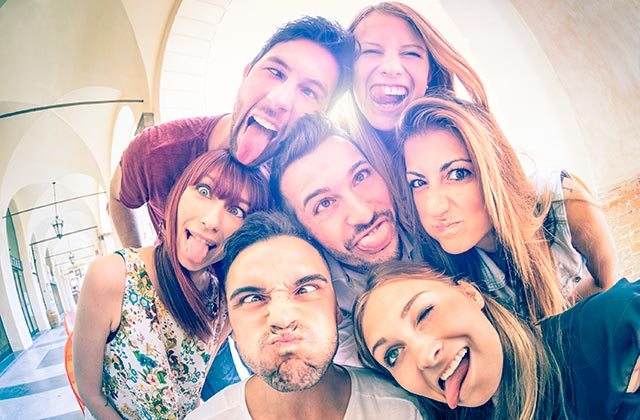 Don't forget to make a photographic memory of the night. The funniest photos are always taken at the company Christmas party. The boss pulling funny faces, the colleague with his tie around his head, the couple dancing wildly… an endless supply of photos which capture the most fun had all year. It is true that even if you do take lots of different photos, you must be careful when uploading them onto social networks. Remember that it's your company's private party and not all the photos should be published.
Lip Dub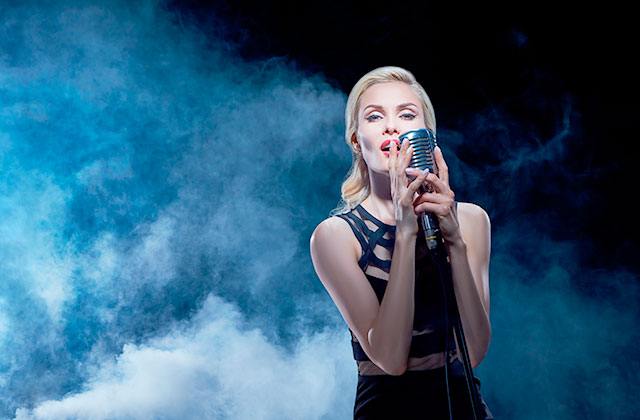 This is no simple task, but is lots of fun and needs some practice. Lip dub is very fashionable in the US. A group of people is recorded lip synching to a song as if they were singing in a music video. The hard bit is the coordination, though it depends on the degree of difficulty required. Recording is simple since it is done through a sequence shot, in other words, in one take. You'll definitely like the result. It's a fun activity you won't regret doing. So all that remains is to pick your song!
Limit your Alcohol Consumption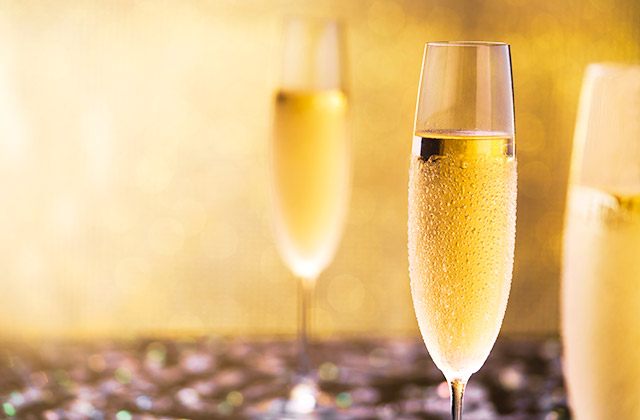 Christmas is a time of excess in all respects. We sit down at the table and eat all kinds of food along with mountains of sweets. Alcohol is another big enemy around this time of year, whose abuse makes you lose all notion of time and space, causing unpleasant situations. Never forget, too, that at your company's Christmas party you're with all your colleagues and your bosses and even if it is a relaxed atmosphere, you can't ruin it by getting drunk. If you drink, do so in moderation and take advantage of the soft drinks available. Aim to have fun in other ways that don't involve alcohol.
Taboo Topics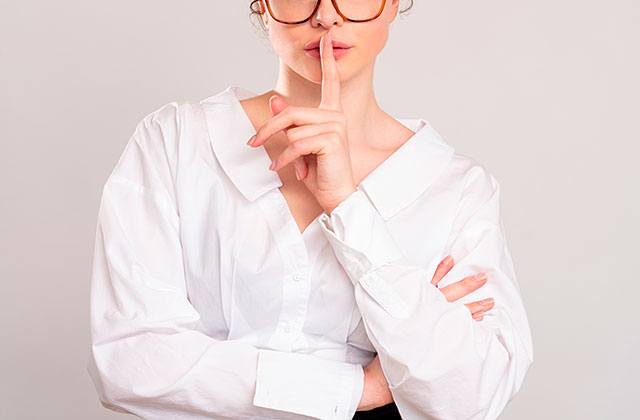 Your company's Christmas party is when you can relax with your bosses and colleagues. It's about having a fun, enjoyable time, which can be beneficial for everyone working at the company. This is why you must avoid certain topics at the dinner table that can cause arguments or create friction. If you talk about the company, do so in a nice way and don't talk about day-to-day issues. Tell stories, but never mention your concerns. Two more topics it is important not to discuss at a company party are religion and politics, since they can cause huge arguments and the Christmas party is really not the right place to discuss them. You must respect everyone's opinions and try not to raise these two incendiary topics.
Smoothing Things Over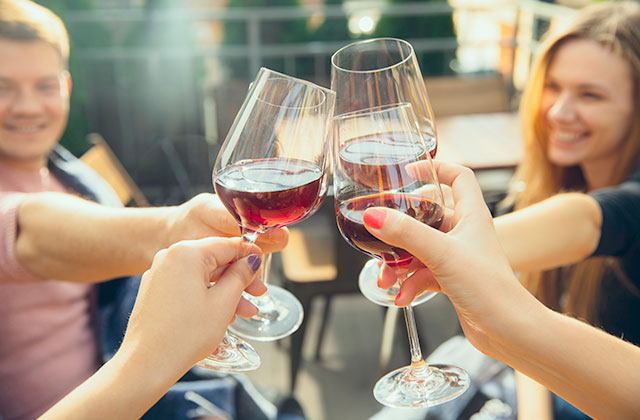 ho hasn't had an argument at some point with a work colleague or boss? The Christmas spirit often helps to smooth things over. Sometimes it's not even necessary to have a conversation. Just having contact outside of work, like at a company party, is enough to make small grudges or any unfriendliness disappear. It is precisely by organising fun activities that new bonds appear which must be strengthened throughout the year. For a company to operate well, it is important that its employees have a cordial relationship, and this is why it is important to foster good social relationships between them.
New Year's Resolutions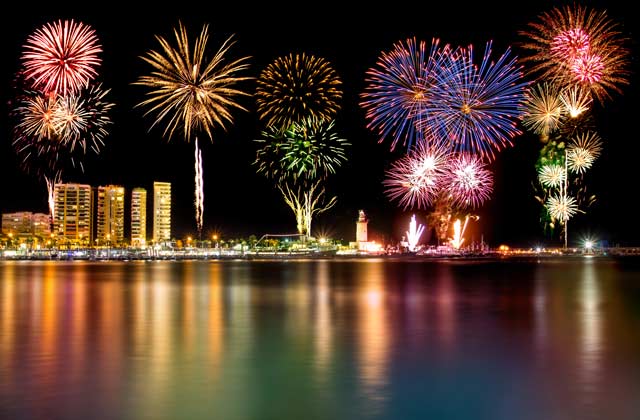 With Christmas come New Year's resolutions and it is very important to set new goals at work. The company party is a wonderful forum for new ideas to come about. The relaxed environment of this festivity can really set your imagination on fire and lead to new, interesting projects for next year.
White elephant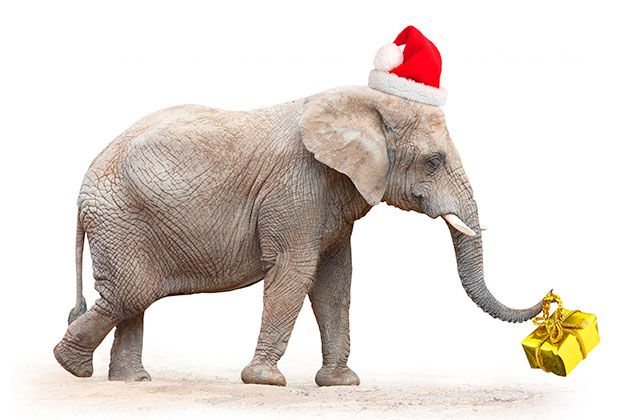 White Elephant is a US tradition consisting of taking a present to a party, but on one condition: you don't know who it is for. Each guest at a company dinner, lunch, brunch or a specific event has to bring a present that is suitable for everyone. Company Christmas dinners are an ideal time for this and, unlike Secret Santa (where you do know who your present is for), White Elephant also lets you "steal" a present that has been given to someone else. This game is a fun idea for spending some time laughing and putting to the test the originality, or unoriginality, of all the members of the company.
Escape room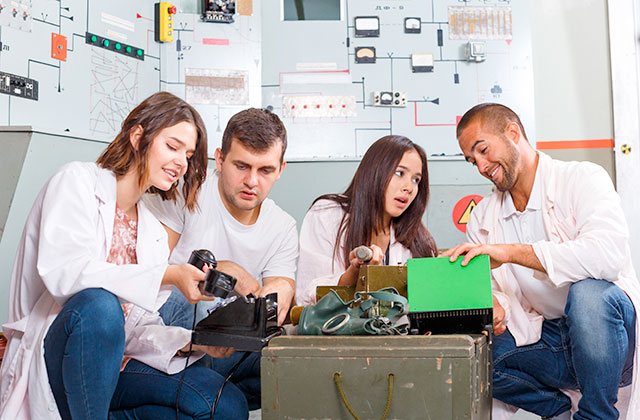 Have you ever thought about doing an escape room with your boss? This could be a good idea for a most original company dinner. Escape rooms are very good for making us think, but also to completely switch off from work and have fun. They are also great for highlighting the team of people who work to get out of a room… Enjoying a different "company dinner", having a laugh and encouraging social relationships with your work colleagues and your boss is a good option for this Christmas.
Forget about your mobile phone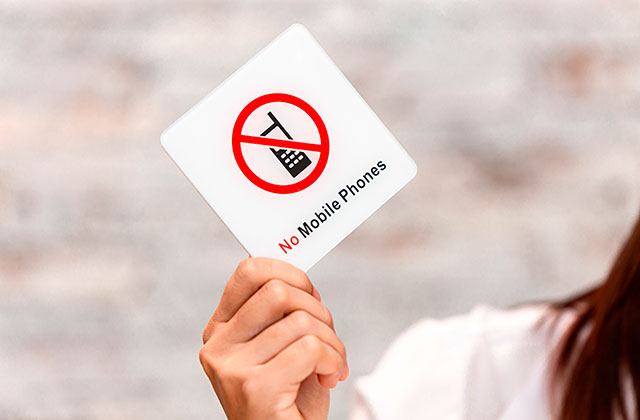 We know that mobile phones are essential for the day-to-day and they make life and work much easier. But we also know that when we stare at them, we completely forget about everything else and they cause us to miss a lot of interesting things… So we recommend you put your phone away at the company Christmas dinner and focus on enjoying a good chat with your colleagues or your boss, having a giggle, dancing… Ultimately, you should concentrate on socialising and forgetting about your mobile for a few hours so you can switch off. The world is full of moments and fun things, and you will definitely not want to miss them. We also know that you will not want to look like the company bore.
Company dinner compered by a stand-up comedian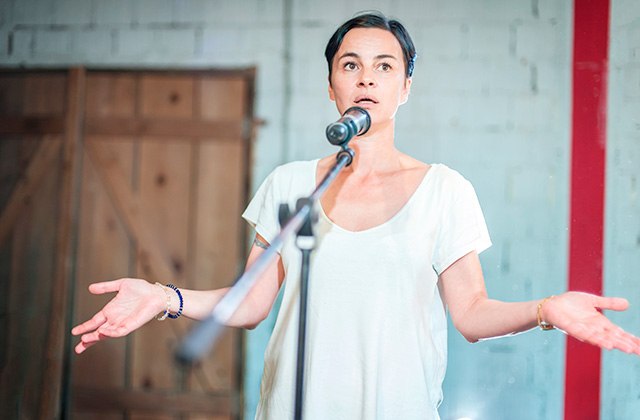 The most original ideas at company dinners are a requirement for many bosses who want to surprise their employees in a different way. One of these ideas is to hire a stand-up comedian. You may never have experienced a company dinner like this, but we are sure that there is no better way to switch off from work, and from work arguments and problems, than with a few guaranteed laughs. Having a really good time with colleagues and with a touch of humour is a great idea for a Christmas event.
Flashmob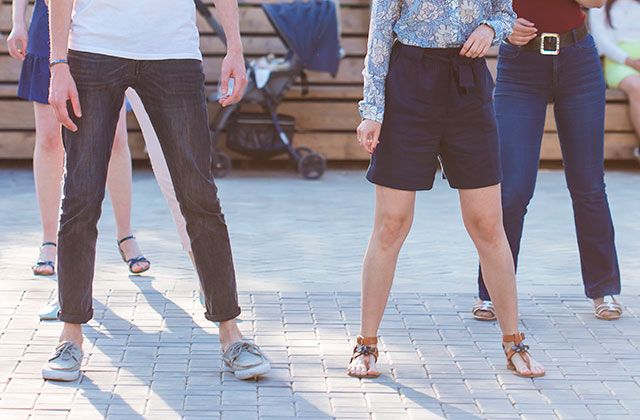 Can you imagine a company dinner where a series of people at the dinner start dancing, then more people suddenly appear and end up doing a dance routine? Yes, this idea or the flashmob as it is known is coming in handy for many bosses to help them give their employees a different company dinner, surprise them, allow them to let their hair down a little, while also having a great time.
Do a photography competition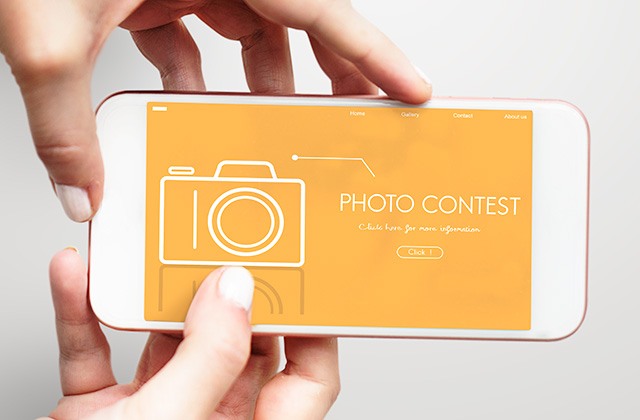 One of the best techniques for socialising is when you ask your employees to take part in a competition where there is a guaranteed prize. So that the company dinner is not boring, we suggest you ask the employees a few days before the dinner to take photographs about a specific topic and put their creativity to the test. The photography competition ends on the day of the company dinner, when all the entries will be judged via an App and people will vote for the one they most like, with a prize for the best photo. Don't you think this is a good idea to give employees something to chat about and to foster relationships between colleagues?
Join the Food Truck trend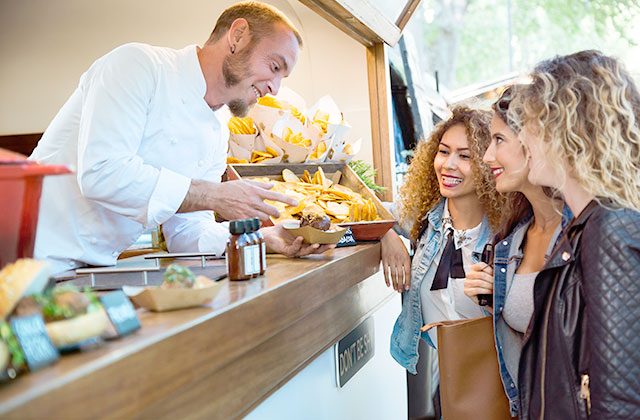 If you are looking for a very good and different idea, which you can also enjoy in a relaxed manner, we are sure that a Food Truck is the key. Yes, a Food Truck. They're very trendy and a great idea however you look at it. In addition to bringing lunch or dinner, there is no specific place where you have to sit down. In fact, you can move around freely and chat with everyone. A food truck, no chairs or formalities. If the idea is to have a good time, do something completely different and be comfortable, a Food Truck is simply ideal.
Corporate magic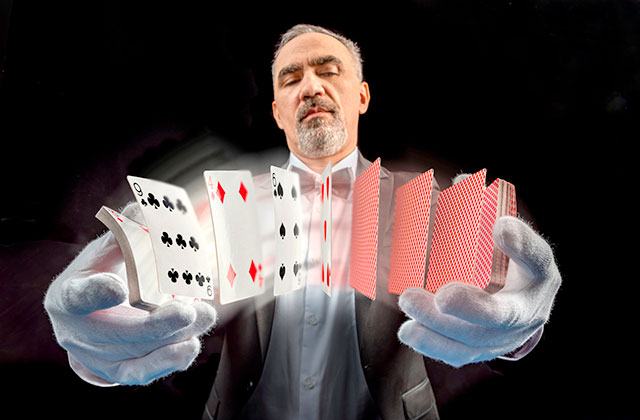 Have a magical company dinner. That's the experience that many bosses want to give their employees. But in the more literal sense of the word. Dine with a magic show that enthrals all attendees. The idea of hiring a creative and attractive magic company as the perfect complement to the company Christmas dinner is a really fantastic plan, since it encourages employees to participate and will allow them to have fun in a different way, making their dinner more special.
Photocall and professional photographer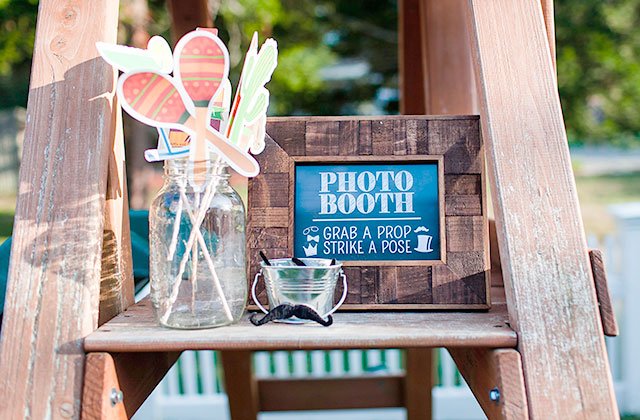 Can you imagine surprising your employees with a triumphant entrance to the Christmas dinner? A photocall where they get dressed up and pose like true celebrities. What's more, bringing a professional photographer to immortalise that moment of the grand entrance is one of the ideas that we suggest so that this Christmas, your company dinner is cinema worthy.
Change the time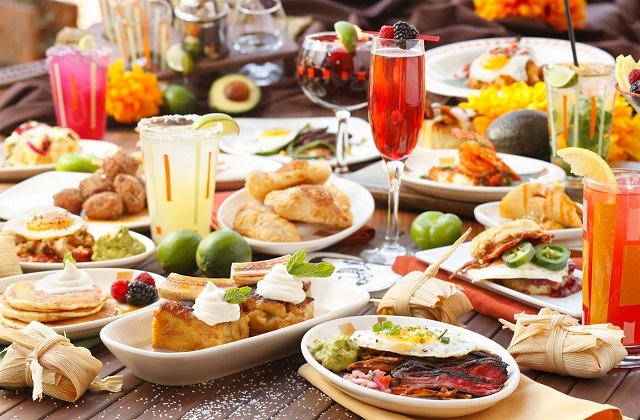 Probably everyone is thinking they will have to sacrifice their free time in order to attend the party. What if instead of doing it during the evening, you make it a brunch? Or maybe a lunch for then having the afternoon off?
Invisible friend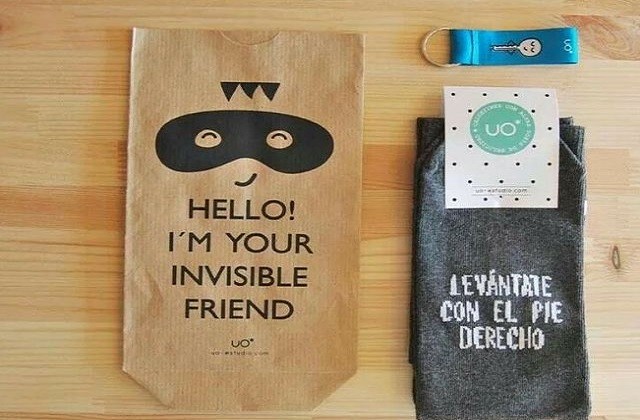 It is something very typical, but if it is a small company, it can help break the ice before starting to eat. It is a no brainer; a mug, a doll or a stuffed animal will do. (We are so sorry for the one that is matched with the boss).
Do not set tables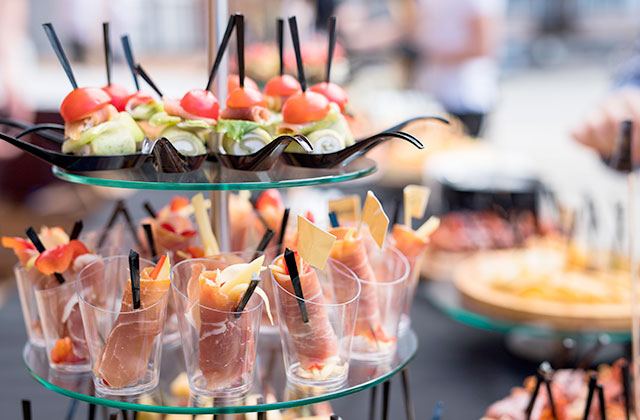 Whatever you do, and this is a fundamental rule: never set tables in a way that employees are not at liberty of choosing where to sit or who to talk to during the evening.
If it is a small company, sit everybody at the same table; if it is a big company, the safest choice is a cocktail party, have everybody standing up.
Silly prizes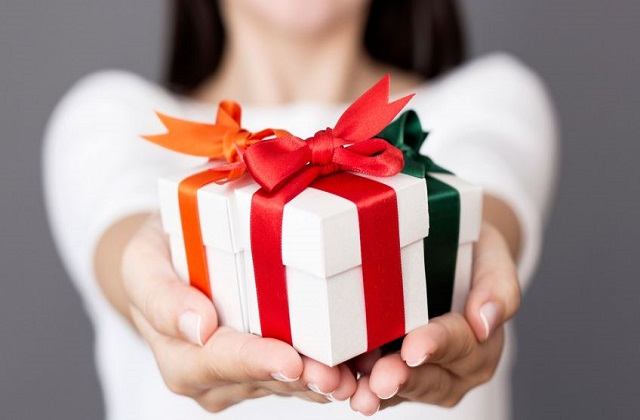 It is a good time to know that everybody has his/her role. Handout small pieces of paper to have them cast their votes for the most absurd categories, from the Person Who Eats the Most to the Person Who Does Not Know How to Make a Copy. Never, in no event, have a prize for the Best Employee.
A gift for everybody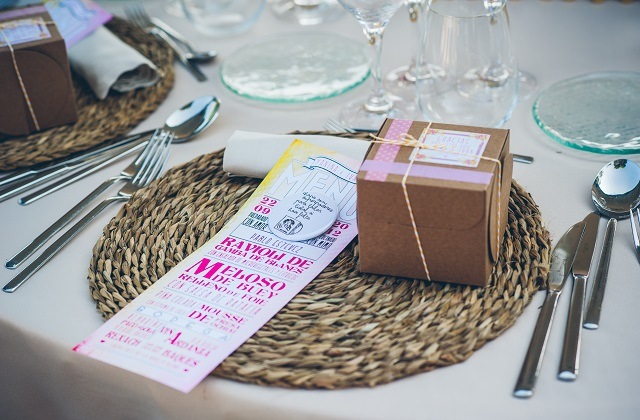 If you are the boss, make an effort and buy a silly gift for everybody or a "coupon for…" We would all want to receive a present for Christmas, wouldn't we? If you leave them wrapped and they have to pick one each, even better, as long as they are all of the same value.
A picnic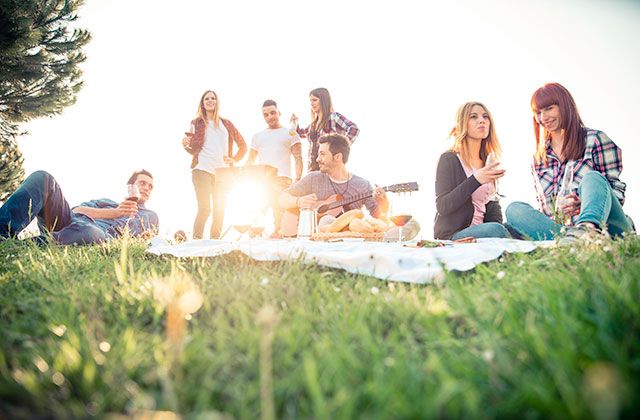 Instead of the formality of having everybody sitting around a table, prepare some food baskets and have a more informal meal. This can work even inside the office, although the best idea would be a change of scenery: a park, if the company is small, it will be perfect.
Have some beers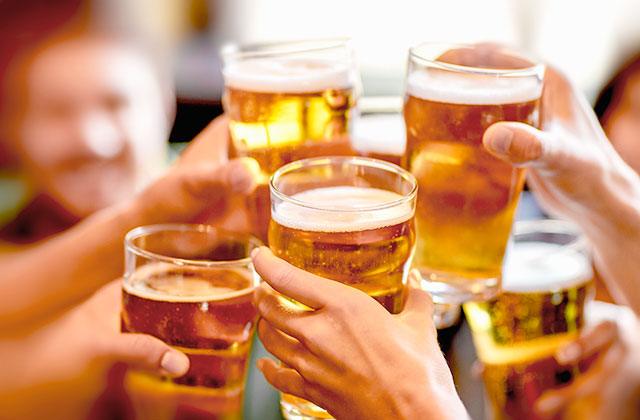 Why eat when you can drink? The nice Spanish tradition of going out for beers is much better to decrease tension in the work environment. On the third glass you will surely begin to like even that person you cannot stand sitting in front of you.
To the bowling alley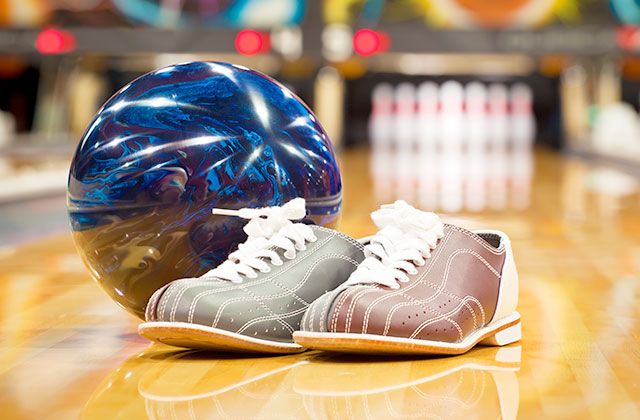 Bowling is fun, a little competitive and, as there is time between turns, everybody can relax having a beer and talking to the other players, teasing those who do not do too well and celebrating those who bowl a strike.
Paintball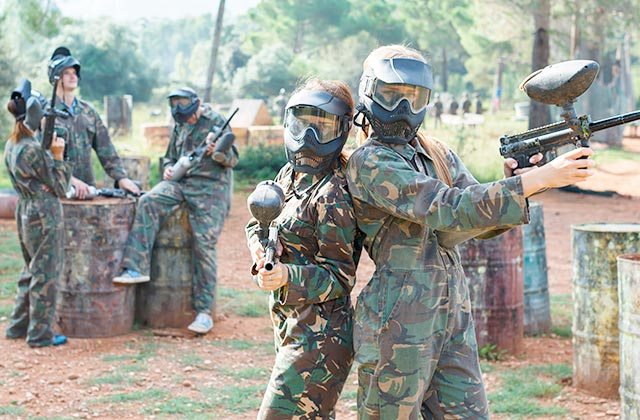 It will help work out the aggressiveness of a week of work and have everybody return on a more relaxed state the following Monday. The boss must assume that at the beginning he/she will probably be the target.
Relaxing weekend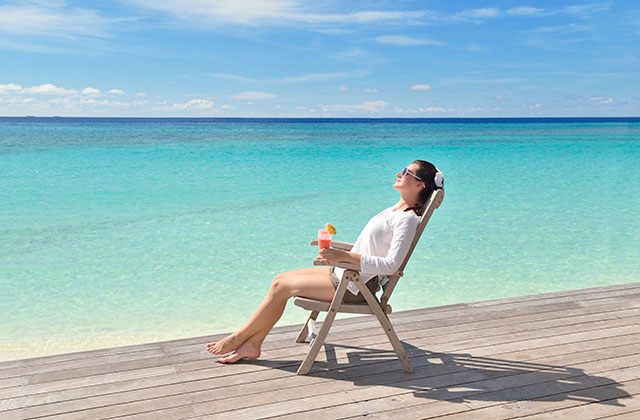 In the US, they have retreats like this: everybody goes to a beach resort or a rural home to relax. In Spain, it is convenient that employees can bring their couples and not to plan activities for the entire day.
What to do at Christmas? Ideas and plans for enjoying Málaga
Enjoy Christmas with the best Andalucian Christmas dishes
WHERE TO STAY
The best option to stay in Costa del Sol is Fuerte Hoteles. The chain has places where you can, in addition to its services, enjoy the best of each part of the region. 50 years experience are the best guarantee. Marbella or Torrox are some of the spots where you can find these great hotels.