What to do at Christmas? Ideas and plans for enjoying Málaga
It is December and it already feels like Christmas in Málaga. At this time of year, there is a multitude of activities that all ages can enjoy. Indeed, this festival bathes the province in special light and it is experienced differently in a vibrant and wonderful atmosphere that changes, for a few days, the way we do everything. Nativity scenes, lights, markets, workshops, carols, etc… The hundreds of original plans for Christmas in Málaga envelope us on these days that are spent with family and the pleasant climate of the Costa del Sol invites us to go outside to enjoy the city and those we love the most. Christmas in Málaga is one of the top-rated festive experiences in the whole of Europe, so it is worth getting to know it and, above all, enjoying it. So don't miss out and keep reading because we will tell you all about what you can do at Christmas in Málaga, an ideal time to rest and to look for those Christmas presents in a privileged setting.
Christmas in Malaga
Christmas Market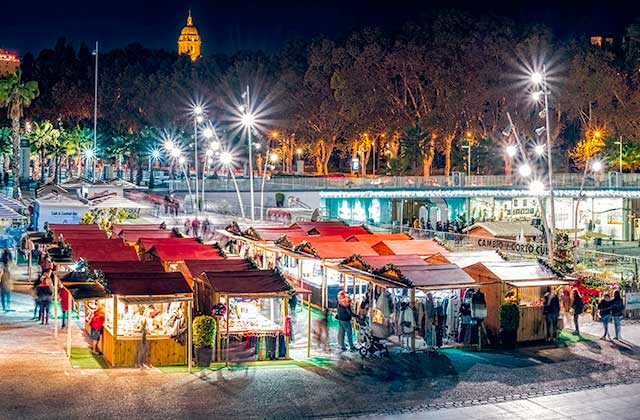 The market in the Costa del Sol capital usually opens in late November and has almost 100 stalls. It is the perfect opportunity to buy traditional products from the region and it also boasts some spectacular lights.
Furthermore, the temperature at Christmas in Málaga province is more than pleasant and invites you to stroll through its towns. Year after year, each municipality hosts its own Christmas market where local artisans are promoted, in addition to traditional Christmas products. In the capital, these stalls are located on paseo del Parque which goes as far as La Marina Square. Figures to adorn the nativity scene, shepherd costumes, tambourines and sweets mix with handmade necklaces, rings and earrings, which women love to receive as a Christmas present. An opportunity to stroll while deciding on the last packages that will go under the tree.
There are markets all over the province. You will find some of the most popular in:
Málaga: at Quay One.
Torremolinos: Costa del Sol Square.
Benalmádena: opposite the House of Culture.
Fuengirola: Constitución Square
Marbella: in Puerto Banús.
Estepona:  it is totally new this year and will start from 17th December and be located at the Orchid House and Botanical Garden.
The Best Markets and Venues to Do Christmas Shopping in Malaga
Christmas Lights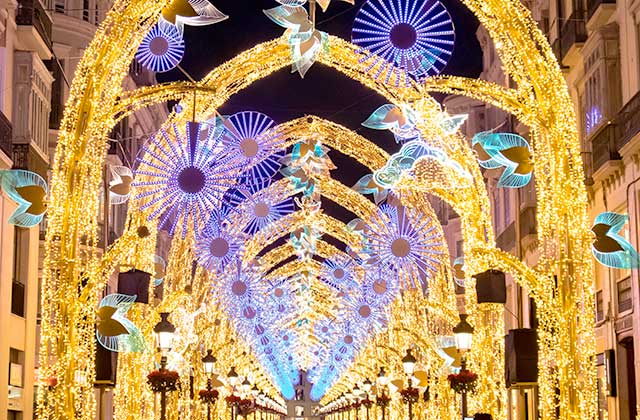 Málaga is known across the country for the beauty of its Christmas lights, which kick off the festive season. In 2021 there will be over 1,600,000 points of light (like last year) that will be lit until Three Kings Day. The Alameda Principal is decked out with thousands of white lights wrapped around the leafy trunks of the city's most famous trees, ending at the famous Marquess of Larios Roundabout. You should also take a walk along calle Larios, which by its very nature acquires a magical halo at Christmas.
Other very pretty, albeit less famous, Christmas lights are those of Torremolinos (from 3rd December), Fuengirola (26th November), Marbella and Estepona (25th November) and the Christmas Garden at Málaga Botanical Garden from 27th November to 9th January.
Creche Contests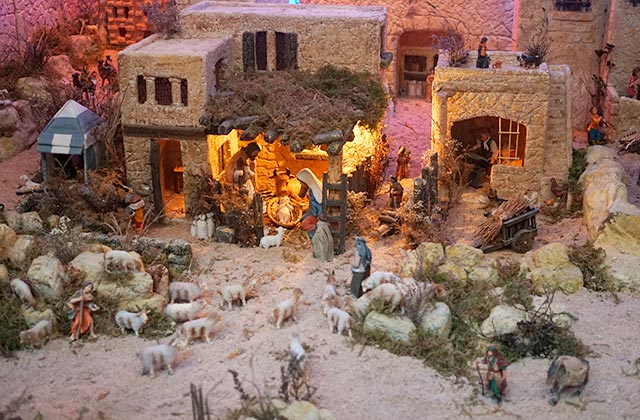 A number of cities across the Costa del Sol celebrate the days before Christmas Eve with nativity contests. One of the most well known events is held in Fuengirola, where each year's assembly is more surprising than the last. Many residents will dedicate an entire room or their whole garage to a nativity scene. Preparation can sometimes begin months before, but it is most well known among Fuengirolenos. Each year, the town designs a route with signs to guide anyone who wants to visit each scene.
Kids' activities at Christmas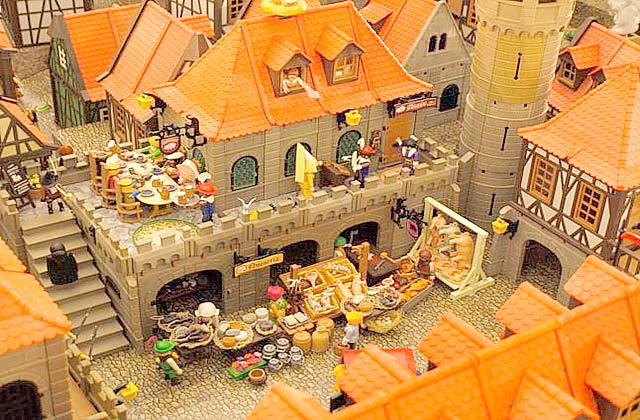 Like every year, in 2021, activities focusing on the little ones are unsurprisingly also organised, from the traditional Playmobil exhibitions to the enormous Lego constructions, via nativity scenes made with toys. If you are interested, all you have to do is visit the Málaga Municipal Archives Exhibition Room.
Street Concerts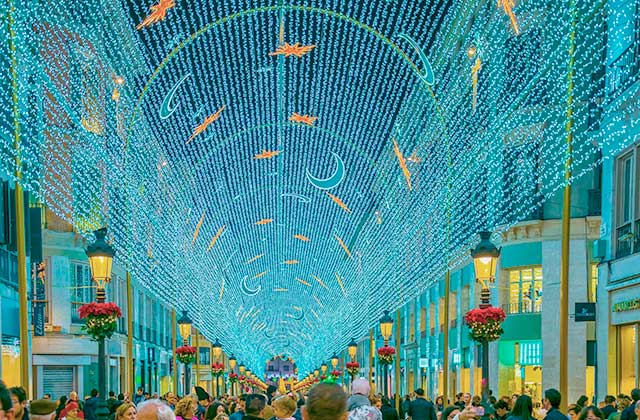 Christmas magic fills every corner of Malaga each year. One of the most important ingredients of this season is the host of Christmas concerts held in the streets of the city. The historical centre of Malaga hosts most of these shows, capturing the attention of visitors and locales alike. Violins, guitars and flutes are just some of the instruments that can be heard at the foot of the Alcazeba, in the Plaza de la Merced or on the long, Larios Street (Calle Larios). Take some time to stroll around the capital of the Costa del Sol to capture this special treat for your ears.
The Annual Verdiales Festival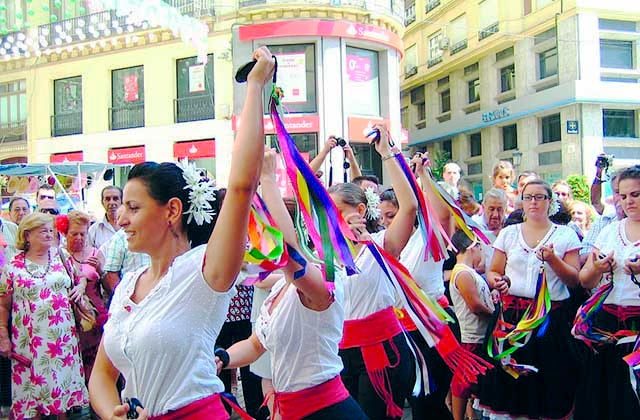 Malaga folklore is home to one of the most interesting demonstrations of flamenco – Verdiales. This particular version of flamenco is accompanied by a dance and is centred  on a violin, four guitars and a tambourine. Each Christmas, Malaga plays host to a sampling of this cultural rarity with the Annual Verdiales Festival. People from across the province come together to celebrate this style of music and dance, which takes place on Fools Day each year (December 28th). If you want to catch a glimpse of the idiosyncrasies of Malaga music, do not miss out on this enjoyable festival gathering.
Día de Jeva in Antequera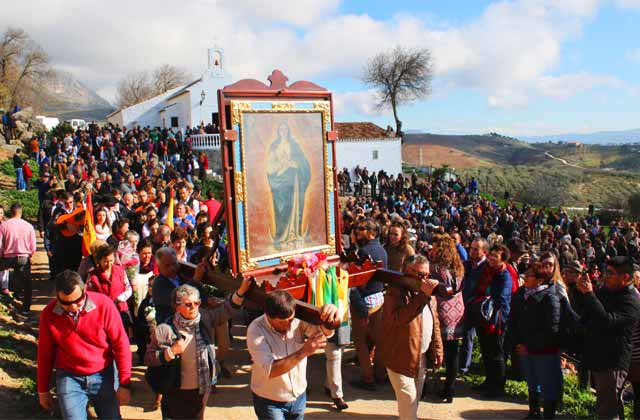 The Día de la Jeva is a most unique festivity. It is celebrated on 25th December in Antequera, or more specifically at Diseminado de La Higuera. This festivity of national tourist appeal is celebrated around the Jeva Hermitage, hence its name, where the locals gather at the chapel to worship the virgin, to the sound of verdial music and enjoying traditional Christmas sweets.
Christmas events at the Cervantes Theatre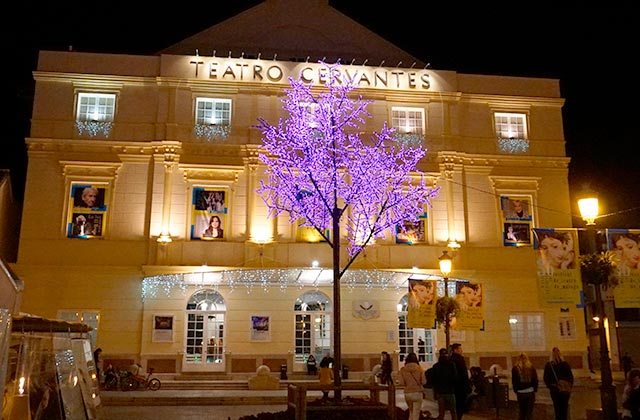 This Christmas you can enjoy the best shows at one of the most beautiful and elegant theatres you can visit. At the Cervantes Theatre this Christmas you can see Cinderella, The Nutcracker, Alejandro Estrada's Zambomba Flamenca and Dumbo the Musical, among others.
Christmas sweets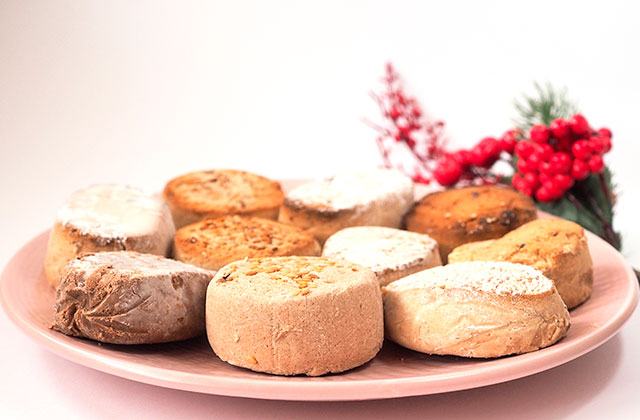 If you find yourself in the Malaga province this Christmas, it's important to try the most typical items in the area. Antequera is the birthplace of shortbread and the craftsmanship that comes with this ancient recipe attracts hundreds each year in search of this sweet snack. The nuns in the convent also put their hands to work for the faithful, who arrive in search of their egg yolks, fritters and shortbread. The typical Christmas sweets in Malaga are exquisite and have a well deserved reputation in the world of national pastries.
Typical Christmas sweets in Andalucia
Walks Along The Beach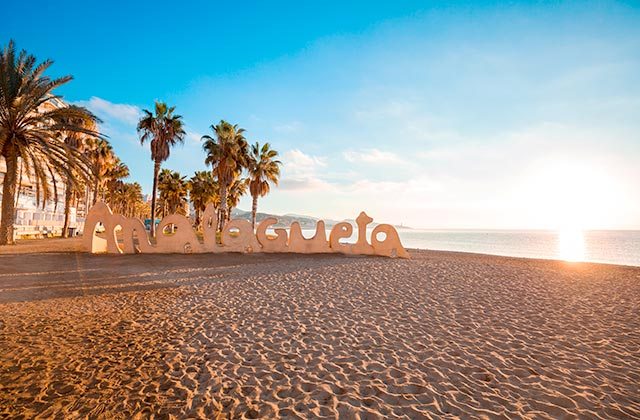 Despite being December, the sun still rises magnificently in the sky in Malaga. The temperatures are still very pleasant, inviting all to go for a walk and for those more adventurous among us, a trip to the beach for a swim is even possible. The brisk December water can help circulation and skin problems. Whatever you choose, if you are in Malaga this Christmas, you should save time for a walk or bike ride along the beach.
Carolling Contests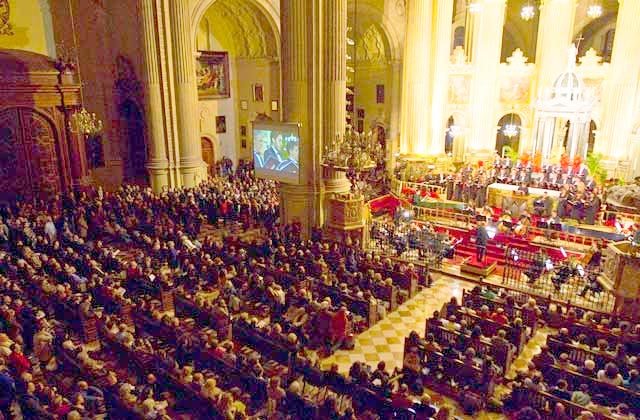 Throughout the city of Malaga, one can find a celebration of traditional holiday carols this season with annual contests. These are days where angelic voices take on typical Christmas songs. Corals, church groups or pastoral shows cast a spotlight on programmes that have taken all year to prepare. Children and adults alike enjoy this annual event where the tambourine and zambomba are taken out of storage to lead the singing celebrations.
Mima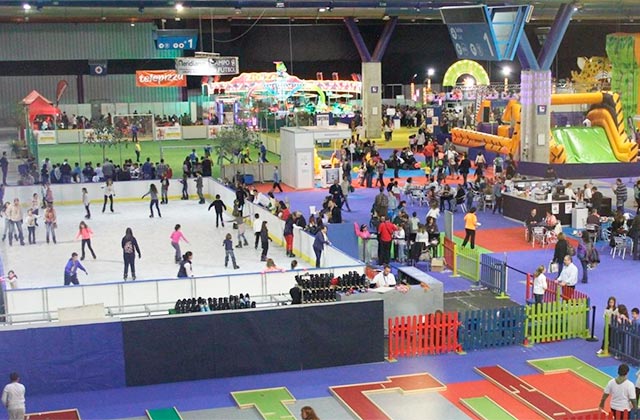 School vacations are a synonym of many children wanting to go out to play and have fun. Mima, a children exhibition in Malaga, is a unique and fun space for children to have a wonderful time. It features fair rides, skating rink, climbing wall and zip line. More than 60 fun, sporty and educational activities that will be enjoyable for the entire family.
Museums and workshops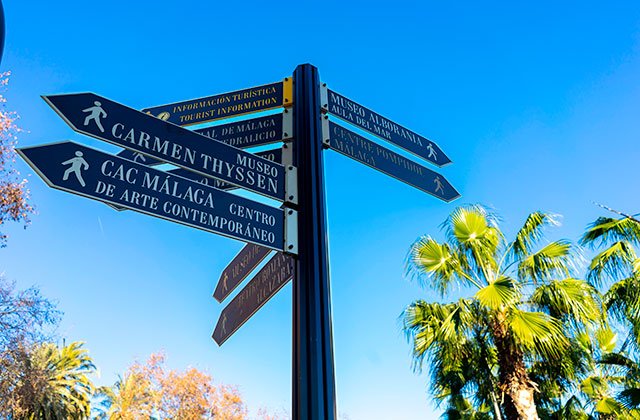 Malaga is proud to be one of the Spanish and European cities with the largest number of quality museums and this offer gets more and more interesting with each passing day. To the already renowned ones, the Pompidou Center and the Russian Museum have been added. All of them feature temporary exhibitions, activities and workshops. However, since culture does not rest during Christmas, there will be theater plays for all audiences in the main theaters of Malaga.
Discover the 12 most important museums in Málaga
Walk along Muelle 1 and Palmeral de las Sorpresas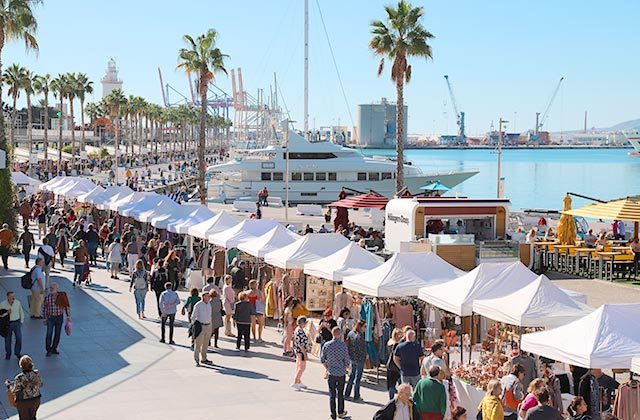 Walking along Muelle 1 (Pier 1) and Palmeral de las Sorpresas is another example of the things you must do if visiting Malaga. Now, during Christmas, there is more entertainment and many more activities available for children as well as live music shows, in addition to the stores, handicraft stands and restaurants for all tastes and budgets.
Spending a fun day with the porqueses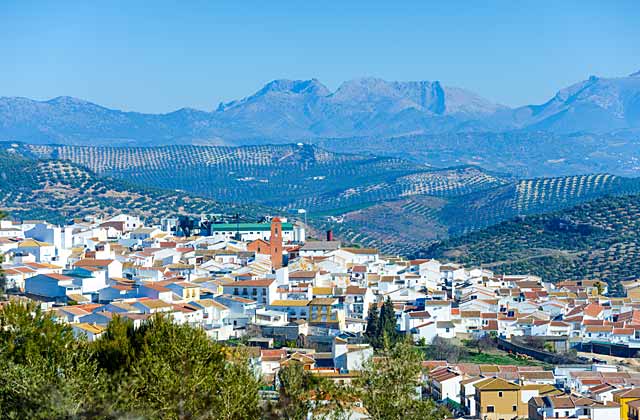 The celebration of the porquesesis traditional in Villanueva de Tapia on 28th December. This purpose of this ancient custom was for inhabitants of the town to look for a partner, since it consists of becoming "godparents" to the locals thanks to a poem. The festivity starts with the men and women separated, and then the names of the couple that will become co-parents during the following year are picked out of two urns. The reason for this union is picked from the other urn (the third one) (racy poems that are written anonymously when the festivity starts).
Delivering the letter to the Royal Mailman and the Royal Pages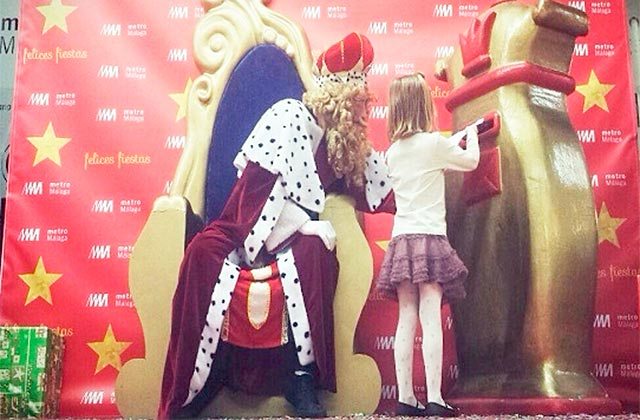 In the different districts of Málaga, little ones can deliver their requests to the Royal Pages who will then give them to the Three Kings.
A Very Enliven New Year's Eve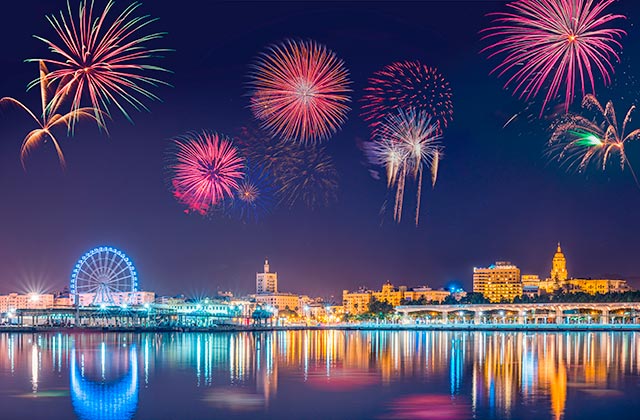 Since at least 1897—as far as we know from the newspaper archives—it has been customary to eat 12 grapes at the stroke of midnight on New Year's Eve; at the beginning only in Madrid and from 1909 in the rest of Spain. This is a tradition that later spread to Mexico, Venezuela, Argentina and Colombia. In Málaga, the place to do this is Constitución Square, where many locals gather to see in the new year.
Ice Skating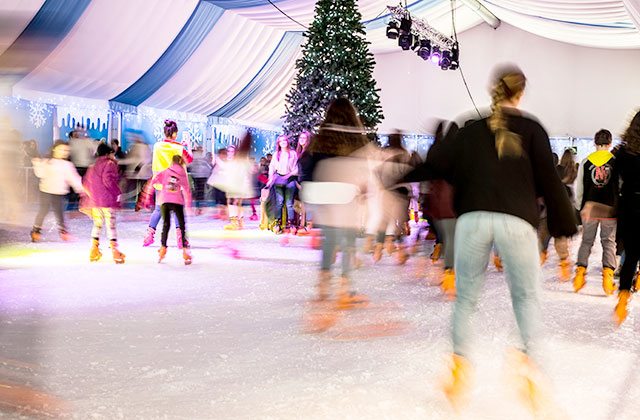 Children and adults can have a fun time at the skating rink installed at Andalusia Avenue, next to the entrance to El Corte Inglés of Malaga Capital. Each year, it offers a nice place to experience a good time during Christmas.
The rink is 35 meters long and 15 meters wide, and is open during the holiday season, from 10:00 a.m. to 10:00 p.m. Wearing gloves is mandatory.
El Aguinaldo de Los 40 (Los 40's Special Gift)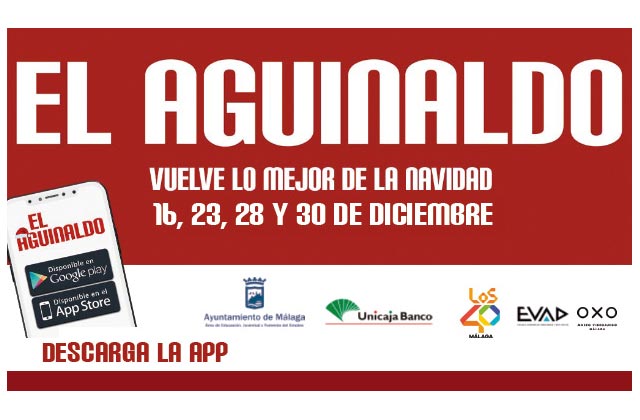 As it happens every year during Christmas, Los 40 Principales is organizing "El Aguinaldo" (Special Gift), a show that, by giving clues, guides contestants in their search for an envelope hidden in the streets of Malaga.
The rules of the game are simple. Everything starts at the Plaza del Carbón (Coal Square) at 8:00 p.m., where contestants will be given the first ten clues. The rest are provided through the radio as the night goes by. Each of the clues refer to a place where an envelope is hidden. The search area is restricted to the Historic Center of Malaga.
The Three Kings Parade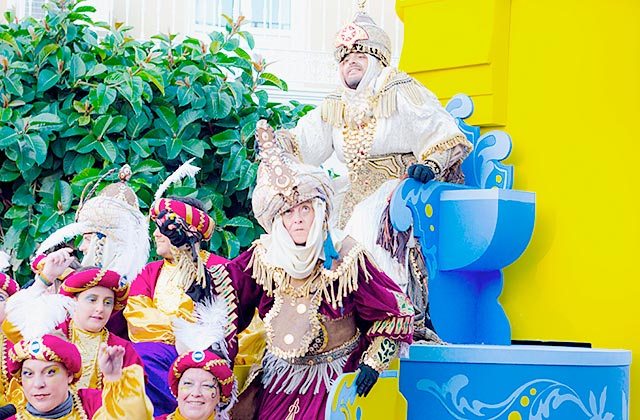 To end Christmas in the most magnificent way, the 5th January is when their Majesties the Three Kings of the Orient come to visit. A great parade takes place which goes through the different historic centres. The tour begins near to Alcazaba and continues along avenida de Cervantes, General Torrijos Square, Paseo del Parque up to La Marina Square, then connecting with Alameda Principal and continuing along Puerta del Mar and Atarazanas up to Arriola Square, Pasillo de Santa Isabel, Carretería, Calle Álamos and finally La Merced Square.
If you have decided to spend this season in Málaga, be sure to participate in some of the activities on offer and, above all, enjoy what the city encompasses at this time with its beauty and charm. Stroll around and admire the beautiful lights as you listen to the most lyrical instruments on the street and think about what Christmas presents you will get. Make the most of the good weather of this mild December and be sure to try the traditional products.
Where to stay
With the calendar at hand, do not hesitate to choose good lodging. For that purpose, Fuerte Hoteles is your best option to plan the perfect holidays. Marbella, Grazalema or Torrox are places where you can find incredible lodging that keeps you close to all of these typical Andalusian celebrations.