Enjoying the Málaga cuisine in Pedregalejo and Palo: where to eat
On the east coast of Málaga are Pedregalejo and El Palo, two neighbourhoods that understand a lot about fish! The homes in these neighbourhoods were formerly inhabited by fishermen who, every morning, would perform "el Copo", a type of fishing style which consisted of pulling the nets from the beach. As a result, nowadays, these neighbourhoods provide the best fried fish in Málaga.
Here is a list of the top ten unmissable restaurants in Pedregalejo and Palo for trying the best of the best.
Mar de Pedregalejo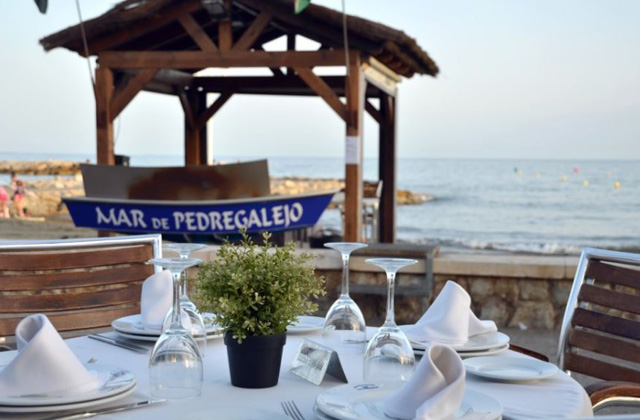 If you love seafood, you're in luck because fish, rice and other seafood and their preparation methods are top-notch. On the other hand, the quality of their meat is also marvellous and its wide range of tapas are a joy to eat in good company. Do not leave without trying the octopus with paprika; the acorn Iberian pork with mushrooms or any portions of mussels, prawns or their unmistakable fried sardines.
In addition to a large menu, enjoy the extensive and varied wines they have on offer. Nothing could be better than eating good food with a good wine. At Mar de Pedralejo, they know what they're doing so as for advice. Make your booking now and enjoy your day on the coast!
La Cantinetta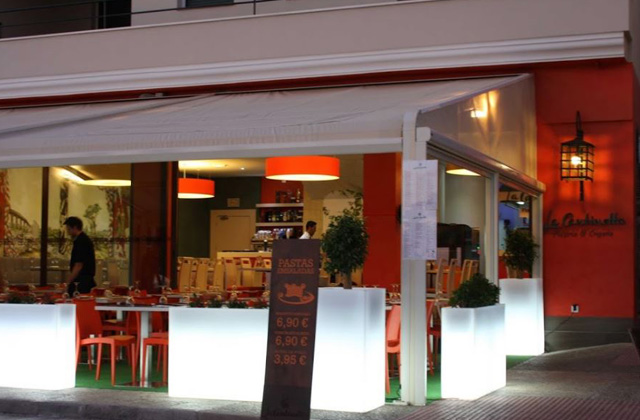 This restaurant is a gastronomic haven which brings the essence of Italian and Mediterranean cuisine. The menu of the restaurant is wide and varied. Three elements are the specialty of the house: pizzas, dry pasta and stuffed pasta. All of these are homemade. Pizzas as Cantinetta and Nórdica, gnocchi di patata, saccoti formaggio e pera and Ravioli di pera are some of their best. You can also enjoy their starters such as scrambled eggs with boletus and prawns, salads, the classic chicken milanesa or homemade and traditional desserts such as tiramisu.
El Pequeño Búfalo y su Mamá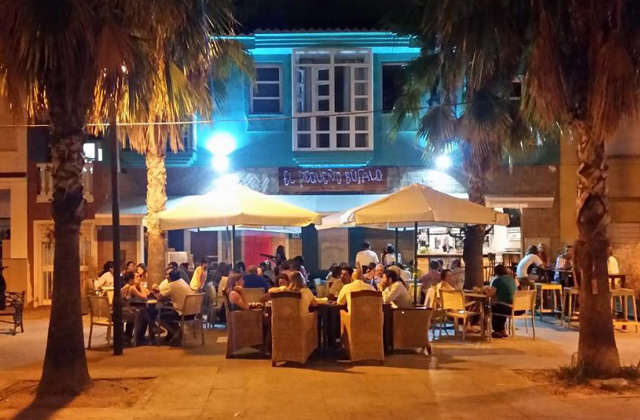 Its cuisine is full of appetisers, salads, woks, bruschette, burgers, sandwiches, different kinds of pasta and meat, and delicious desserts. The Coconut chicken with noodles, chicken, prawns, vegetables, peanut, coconut milk and curry, scrambled eggs with sausage with peppers and onions or salmon baguette with brie, dill and oil droplets are all very good choices. Try them all and you'll be more than satisfied!
La Machina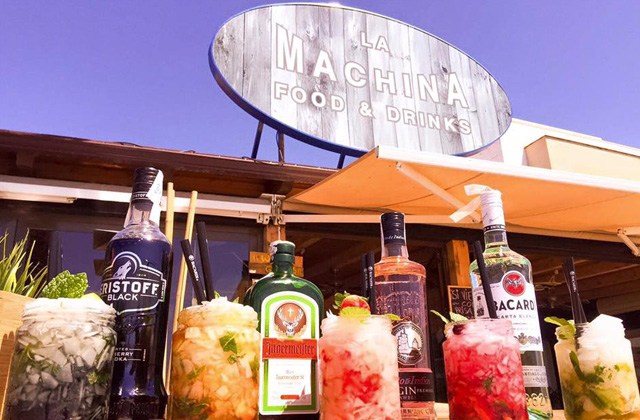 Facing the sea, on the Pedregalejo promenade in Málaga, the La Machina restaurant is an excellent destination for any time of day, from first thing in the morning until the sea reflects the moon. Its decor combines together different styles, all of which welcome you.
La Machina's menu is leafy and breathes freshness. This is highlighted in very original salads with impossible names. A certain sophistication embraces the burgers, made with excellent ingredients which redefine them and feature beef, lamb or tuna. And then there are baguettes, sandwiches and woks – no less exciting. And to round this off, homemade pies deserve a look in. Cheesecake, carrot cake and chocolate New York cake are all delicious conclusions to a meal.
La Machina restaurant entertains you with energetic breakfasts, elegant brunches and impressive snacks. Its bagels and waffles are devilish. In addition, at night, and especially during the summer, have a drink on the terrace while live music accompanies you. It becomes the realization of a dream. What are you waiting for? Book now!
Kaede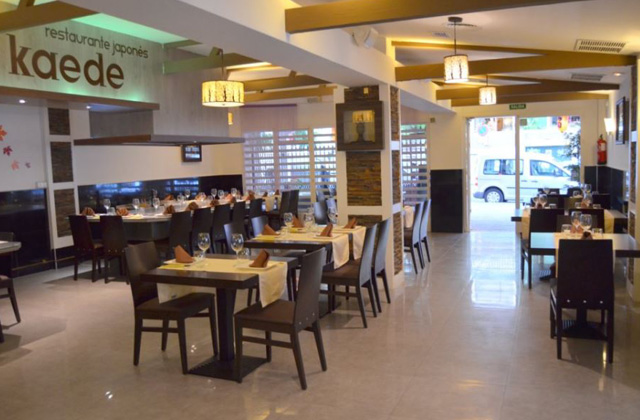 The Kaede restaurant offers the best of Japanese cuisine made with fresh products of the highest quality possible. You will find it in the emblematic Paseo de Sancha of the Andalusian city of Málaga.
The Kaede restaurant menu is wide and varied. Among the most prominent delights are the Nigiri Nigiri Toro and hokkigai, the Gunkan ikura, the Managatsuo tobiko maki, the Sashimi saba or Temaki unagui. You can also eat great soups, salads, rice, noodles and, of course, different versions of exquisite sushi.
The restaurant has large facilities that are perfect for group lunches or dinners. In addition, Kaede's decor is simple but has attention to detail, which helps to create a warm and welcoming atmosphere that makes you feel at home. Don't miss out!
Candado Beach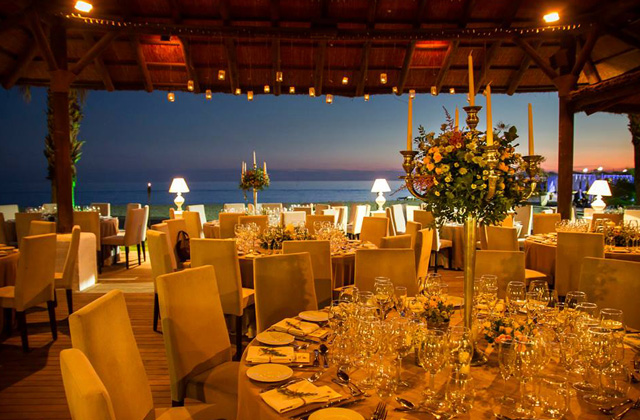 There are few things in this life more pleasant than enjoying a good-quality meal while overlooking the sea. If you add to this unique and personalised customer service and Málaga, the end result is undoubtedly the Candado Beach restaurant.
You can take your time looking at the menu and not worry because whatever you might order, you'll be very satisfied. Would you like to start with an Ajoblanco? Or perhaps a white prawn cocktail? The marinated sardine fillets with tartare orange and black olives is another delicacy that would be good not to miss out on. Cod confit with salmorejo or Atún de almadraba are other classic dishes that receive unanimous support from critics and customers.
Not only are the sea views idyllic but also they have gardens full of charm in addition to all the benefits of Candado Beach. It is a place to go to relax, be pampered and, above all, enjoy all of the tastes that this restaurant has to offer. Don't miss out – book now!
Cattabia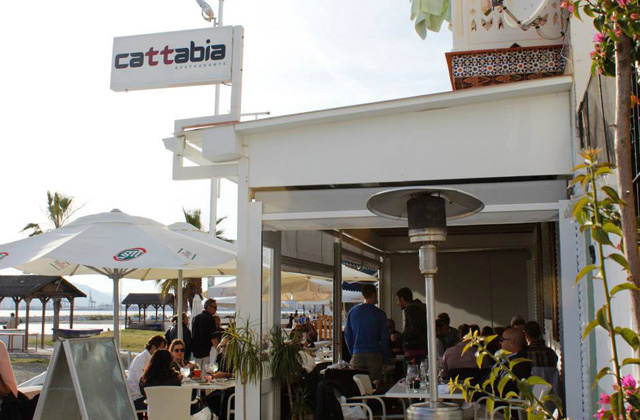 Cattabia, a restaurant located in the beautiful city of Málaga, is a fusion of Mediterranean and Asian cuisine. From their kitchens come creative and original dishes, prepared with the best products on the market. Highlights include seafood, fish, meat and vegetables from tuna tataki up to a good sirloin steak. In Cattabia, you will experience an explosion of flavours that will win over your taste buds. Dare to discover new culinary creations. You will love it.
Limonar 40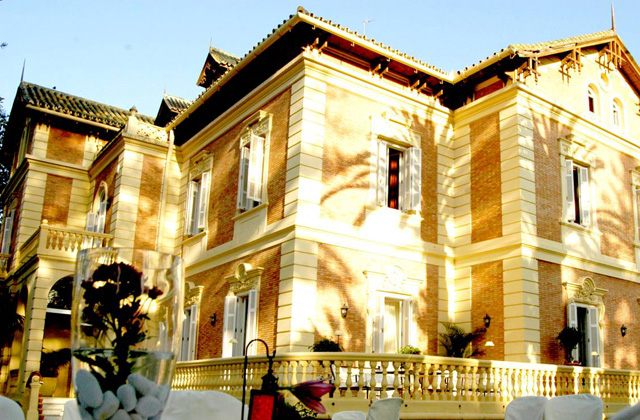 A beautiful romantic restaurant in an eighteenth century palace, the Limonar40 is protected by its beauty, near the centre of Málaga.
The Chef, Javier Hernández, is a genius. He offers traditional cuisine with touches of design. He prepares exquisite dishes and constantly shakes up the menu.
The restaurant is also perfect for business lunches, with reservations available for various sized groups. During spring and summer, you can appreciate the beautiful gardens.
Misuto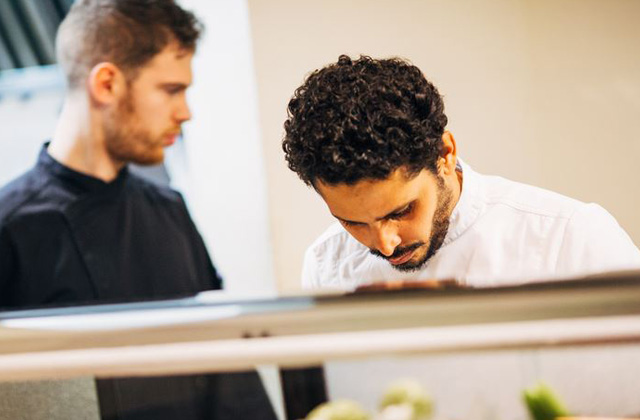 A brilliant combination resulting from the fusion of Mediterranean and Japanese cuisine is what you will enjoy in Misuto, a restaurant in the town of Pedralejo in Malaga.
Have you ever thought that Sushi or Sashimi could include typical Spanish ingredients? Well they can. The menu is so original that you have to see it. I can't explain it here. The only thing I can say is that the ingredients are first rate. In addition, they are accompanied by a select and complete wine menu which are entirely from Málaga.
In Misuto, diners always return. The originality of their dishes also come with pleasant, exquisite, quality, gourmet service. This is the secret of its success. Do not hesitate and book your table right away!
Café de Paris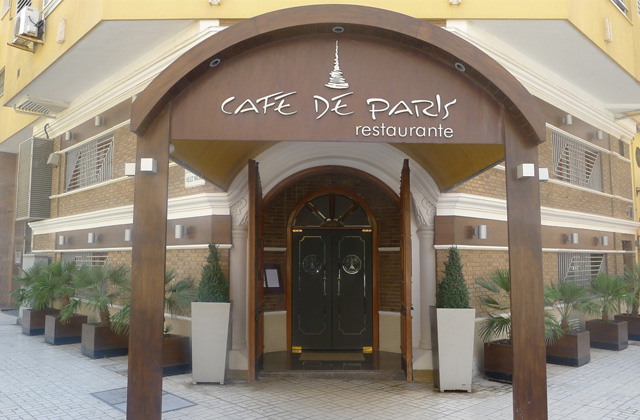 This bistro has a traditional and creative cuisine which brings you closer to the best Andalusian dishes in general and from Málaga in particular. Their menu includes dishes such as sirloin steak with truffled duck foie gras, cold lasagna with anchovies, Antequera truncheon, sea bass, cod and oxtail, and other specialities. In Café de Paris, you will enjoy an excellent meal overlooking the sea.
Where to stay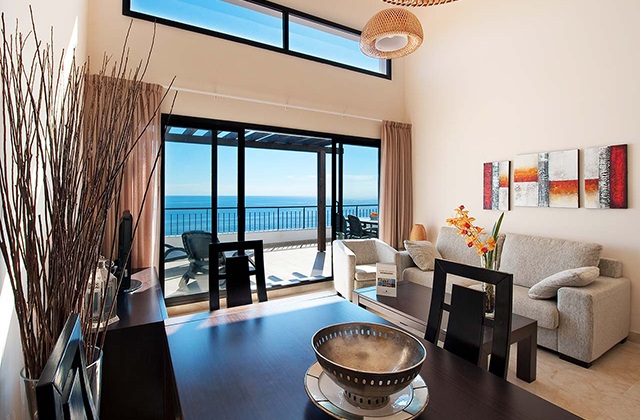 The best place to stay on the Costa del Sol and enjoy the restaurants of Pedregalejo or Palo is Fuerte Hoteles. The chain has branches where you can enjoy the best of each area throughout Andalusia, in addition to its services. Its more than 50 years of experience are the best guarantee. Marbella, Estepona, or Torrox are some sites where you can find this amazing accommodation.