Enjoying Malaga gastronomy in Pedregalejo and el Palo: where to eat and dine
The eastern coast of Málaga, home to the neighbourhoods of Pedregalejo and El Palo, is one of the most original areas of the city to enjoy a nice piece of fish and Malaga gastronomy in general. These sailor neighbourhoods have a wide range of restaurants, refreshment stalls and bars where you can enjoy a delicious sardine skewer opposite the old fishermen's houses. For this reason and because we do not want you to miss out on the best fried fish in Málaga, here is a list of the 10 best restaurants in Pedregalejo and El Palo.
The best restaurants for enjoying the best fish
Pez Tomillo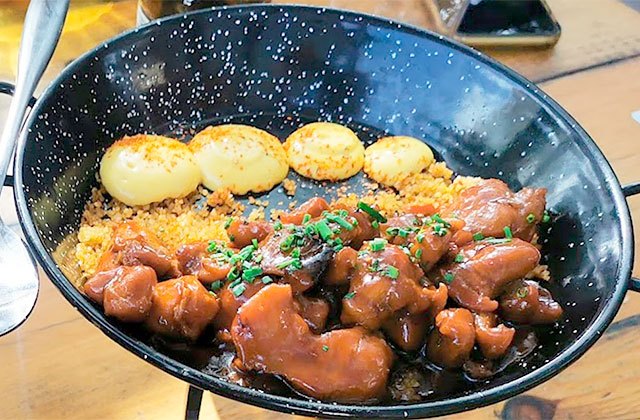 If you want to enjoy a gastronomic experience with sea views or if you fancy eating on the terrace or would rather do so at the roomy bar, Pez Tomillo offers the best options.
It is a cosy place that takes care of the tiniest detail, with an extensive Mediterranean menu whose outstanding dishes include craked eggs, char-grill cod, tuna ceviche, its famous risotto and, of course, a wide range of different tapas. And if you still have room after binging, Pez Tomillo offers all kinds of cocktails in the best atmosphere so that you continue enjoying this wonderful space.
La Cantinetta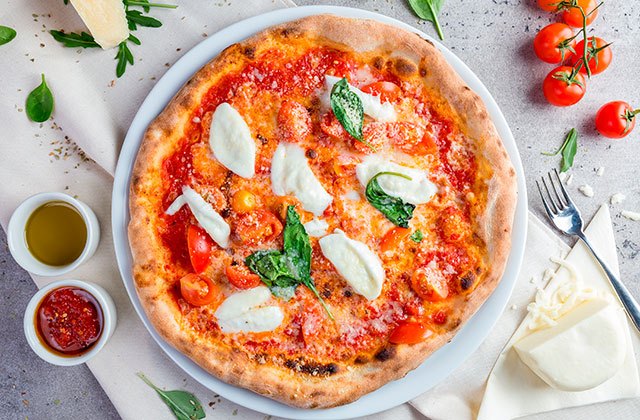 This restaurant is a refuge that offers the perfect mix of traditional Italian and Mediterranean cuisine. The menu is extensive and varied. Three elements make up the house speciality: pizzas, dry pasta and stuffed pasta. Pizzas like cantinetta and nordic, or gnocchi di patata are just some of its best dishes, although you must try its salads or its traditional desserts like tiramisu.
La Machina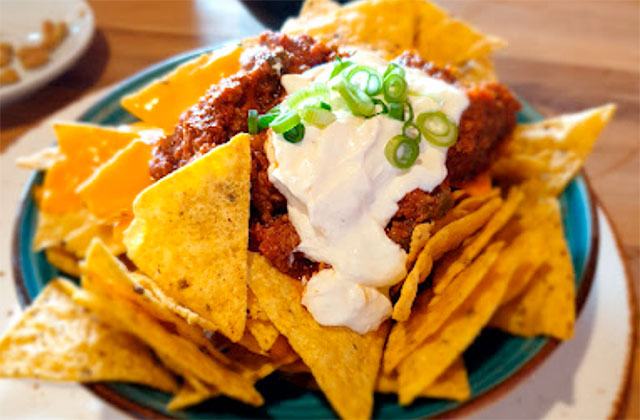 Opposite the sea, on the Pedregalejo de Málaga promenade, La Machina restaurant positions itself as a frequent destination for any time of the day, from first thing until the moon is high in the sky. Its decoration includes different styles, all in the service of the warmth that envelopes you.
La Machina restaurant's menu is full of leafy and fresh goodness, with very original salads with impossible names. There is a certain sophistication to its burgers, prepared with optimal ingredients that redefine them, the most outstanding of which are veal, lamb and tuna. Not to be outdone are its baguettes, sandwiches and stir fry dishes. To finish, the artisanal cakes deserve a space. Cheesecake, carrot cake and chocolate New York are a delicious way to end.
La Machina restaurant offers energising breakfasts, elegant brunches and enticing snacks. Its waffles and bagels are addictive. Also, at night and more so in summer, having a drink on its terrace as you enjoy the live music is a dream come true. What are you waiting for? Book your table!
Chiringuito Nuevo Mediterráneo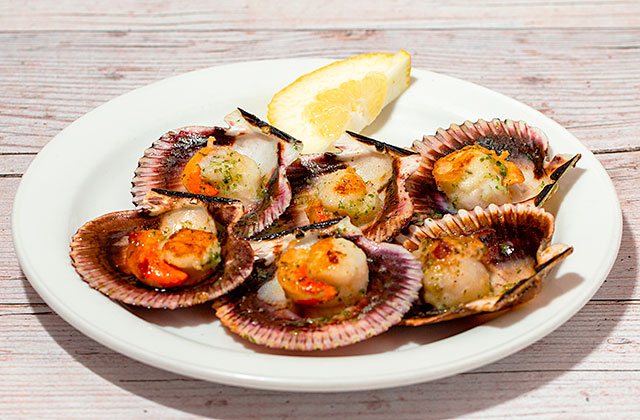 Breakfast, lunch, dinner, good atmosphere, cocktails, music…What more can you ask for?
On the beach, this refreshment stall offers traditional Mediterranean cuisine as its hallmark, but with a modern flavour in its recipes, especially in fish, seafood and rice dishes.
But if your thing is also feeling at home, Chiringuito Nuevo Mediterráneo looks after its indoor and outdoor spaces to make this happen and even offers you the chance to get some sun on is hammocks while you enjoy one of its natural juices to the sound of the ambient music.
If you are looking for quality, good food, relaxation and sea views, Chiringuito Nuevo Mediterráneo is your place.
Limonar 40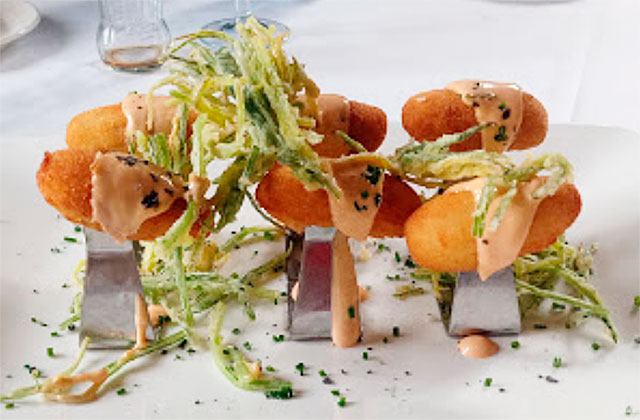 Beautiful romantic restaurant in a 18th century mansion, Limonar 40 is a protected place due to its beauty, near to the centre of Málaga.
The chef, Javier Hernández, is a genius. He proposes traditional cuisine with designer touches. He prepares exquisite dishes and constantly renews the menu.
The restaurant is also perfect for company meals, with bookings of different sizes. In spring and summer, you can admire the beautiful gardens.
Misuto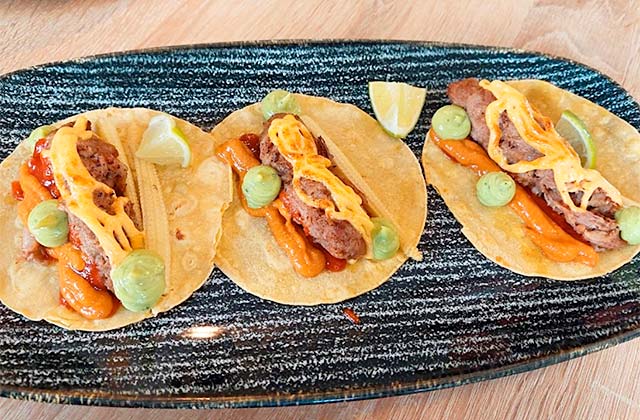 Brilliant combination that is the result of the meeting of Mediterranean and Japanese cuisine. This is what you can enjoy at Misuto restaurant in the Malaga locality of Pedregalejo.
Did you ever think that sushi or sashimi can have traditionally Spanish ingredients? Well, it can. The menu is so original that it has to be seen. It cannot be explained. The only thing that can be said is that the ingredients are first class. What's more, they are accompanied by a select and complete list of 100 per cent Malagan wines.
Misuto always manages to make the diner come back. In addition to the originality of its dishes it offers pleasant, exquisite, quality and gourmet service. That is the secret of its success. Book your table now!
Kaede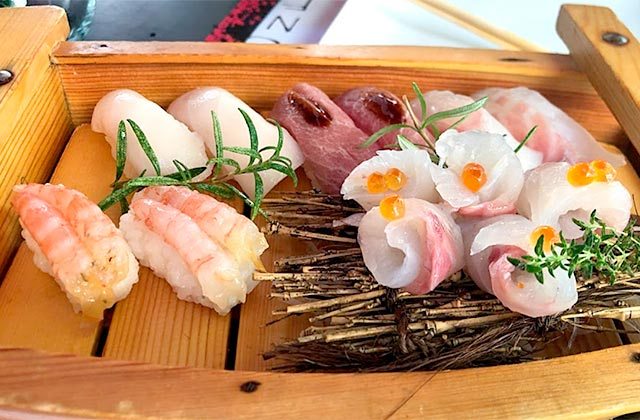 Kaede restaurant offers the best of Japanese cuisine prepared with fresh produce of the highest possible quality. You will find it on the emblematic Paseo de Sancha in the Andalusian city of Málaga.
Kaede's menu is extensive and varied. Among the most outstanding delights you will find nigiri toro and nigiri hokkigai, gunkan ikura, managatsuo tobiko maki, sashimi saba and temaki unagui. You can also enjoy amazing soups, salads, rice dishes, noodle dishes and, it goes without saying, different versions of exquisite sushi.
The place is large, making it perfect for holding group lunches or dinners. Also, Kaede's decor, simple, but with careful detail, helps to create a warm and cosy atmosphere that makes you feel like you are in your own home. Be sure to visit!
Candado Beach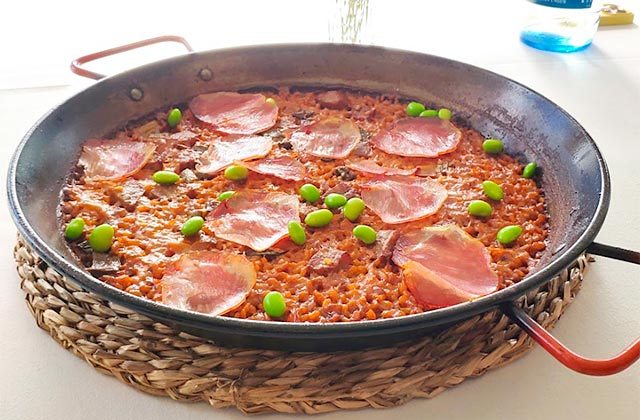 There are few things in this life more pleasant than enjoying a meal with excellent gastronomic quality and also looking at the sea. If you also add to this a unique and personalised service in Málaga, the result is undoubtedly Candado Beach restaurant.
You can spend ages looking at the menu and not worry because you will be happy with whatever you order. May we suggest starting with an ajoblanco soup? Or maybe a white prawn cocktail? The sardine loins marinated with orange tartare and black olives is another delicacy that it would be a shame to miss. Cod confit on Andalusian gazpacho or Almadraba tuna are other classic dishes that receive the unanimous support of critics and customers.
Not only are the sea views idyllic, it also has charming gardens that are another of Candado Beach's selling points. It is a place for relaxing, indulging and, above all, filling up on all the flavours that this magnificent place offers. Be sure to visit and book now!
OTRAS ATRACCIONES DE INTERÉS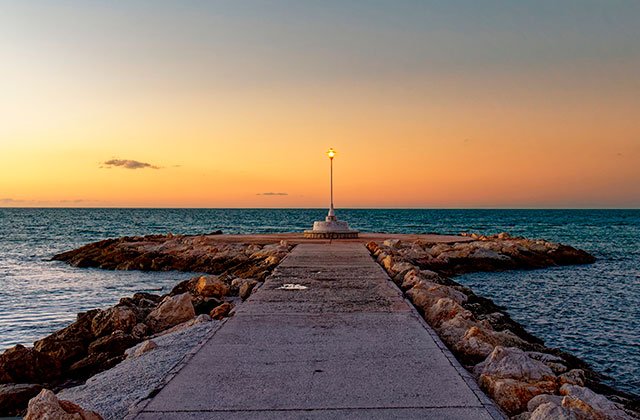 Pedregalejo and El Palo are characterized as old sailor neighbourhoods where the fishermen would go out fishing. Today we can continue to enjoy the houses where they lived as we walk along its promenades.
On this walk, you can see the Nereos Shipyards where the "sweep nets" were made, which are traditional Malagan wooden fishing boats.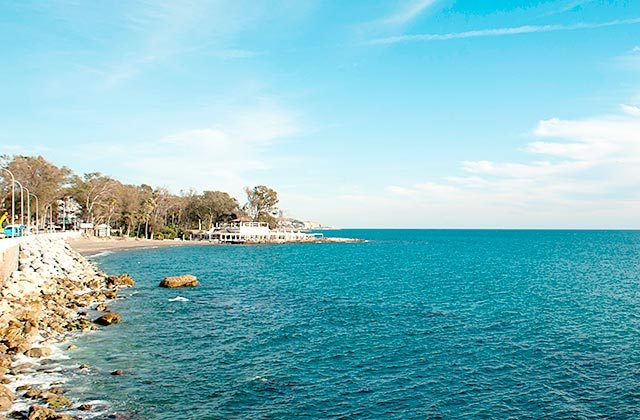 You cannot leave the eastern coast of Málaga without visiting the Baños del Carmen, which was an old resort built on the remains of Monte San Telmo and which today comprises a beach area, green area, a bar with a terrace and part of the old facilities such as tennis courts that recall Málaga's era of splendour of the 1920s.
Playa del Peñón del Cuervo is another enclave on the Malaga coastline where you can enjoy the rocky cliffs. It is one of the liveliest beaches where you can enjoy activities from picnics to festivals, since it is an area with a lot of cultural activity.
Discover the best tapas in Malaga and enjoy the most traditional Andalucian cooking
Exquisite cuisine from Malaga. We show you some original places to eat well and at a good price
WHERE TO STAY
The best place to stay on the Costa del Sol and enjoy the restaurants of Pedregalejo or Palo is Fuerte Hoteles. The chain has branches where you can enjoy the best of each area throughout Andalucia, in addition to its services. Its more than 60 years of experience are the best guarantee. Marbella, or Torrox are some sites where you can find this amazing accommodation.