Manzanilla, one of the most special wines in the world
Sherries are universally known and therefore marketed in over 100 countries. But among them all there is one that has been seducing different cultures and tastes for centuries, from Mexico to the Philippines, via the United Kingdom, the Netherlands and the United States: Manzanilla. It is often said that Manzanilla wine is Sanlúcar de Barrameda sherry, since it is in this coastal city located at the mouth of the river Guadalquivir that it is possible to make this wine that is so unique and full of nuance, which is why this exquisite wine has the privilege of being a Denomination of Origin in and of itself.
Interesting facts about Manzanilla de Sanlúcar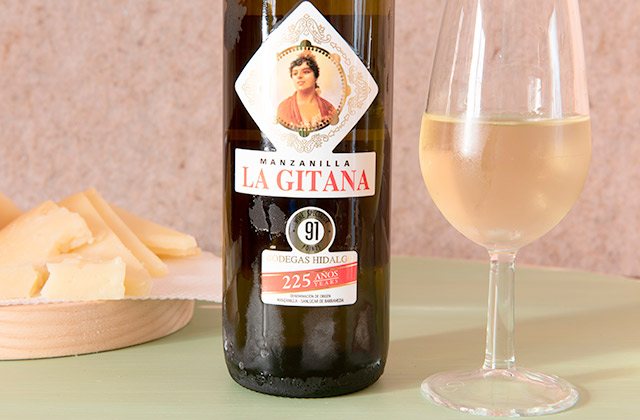 The name "Manzanilla" comes from the Spanish word "manzana" due to its flavor and aroma that reminds of green apple.
It is exclusively produced within the triangle formed by Sanlúcar de Barrameda, El Puerto de Santa María, and Jerez de la Frontera, in the Andalusia region of Spain.
It is unique in its production style, as it is made from Palomino Fino grapes and fermented and aged under a layer of flor (a layer of yeast that grows on the surface of the wine) in barrels made of white oak.
It is distinguished by its aroma and flavor of green apple, almonds, and salinity, making it an excellent pairing with fish, seafood, and Iberian ham.
Manzanilla de Sanlúcar is a very delicate wine and should be consumed young and fresh to fully appreciate its flavor and aroma.
The production process of Manzanilla de Sanlúcar is regulated by the Denomination of Origin Manzanilla-Sanlúcar de Barrameda, which means that only wines produced within this geographical area and meeting quality standards can be called "Manzanilla de Sanlúcar".
In Sanlúcar de Barrameda, the "Fiesta de la Manzanilla" is celebrated every year, promoting the wine and hosting tastings and degustations.
Taste notes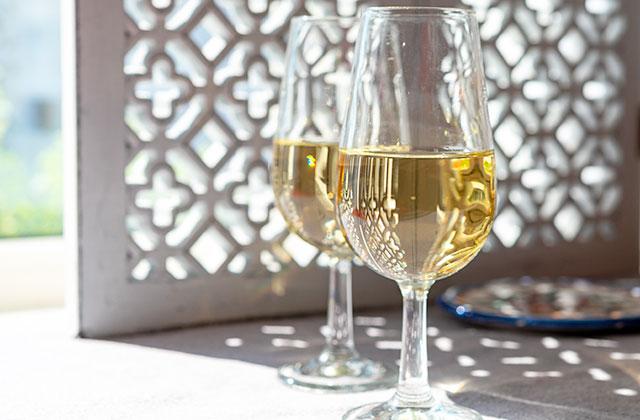 A very pale wine, with a bright yellow straw-like colour. Its aroma is throbbing and delicate, highlighted with floral notes reminiscent of chamomile, almond memories and bakery scents. To the palate, it is dry, fresh and delicate; with a pitch of light and soft mouth, despite its dry finish. It has a slight acidity that produces a pleasant feeling of freshness and a persistent and slightly bitter aftertaste.
Occasionally, manzanillas are subjected to unusually long ageing periods, in which the flower slightly weakens, causing a small level of oxidation and greater complexity; thus creating the "Manzanilla Pasada". These are wines with more structure, but with all the sharp and intense characteristics that biological vintage provides.
Elaboration and Vintage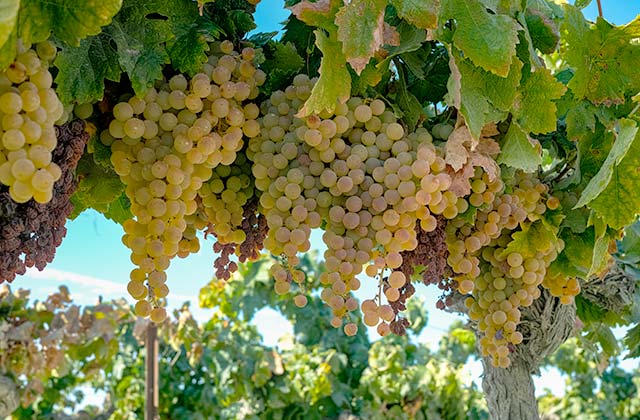 These are wines from the Palomino variety, obtained by gentle pressure and subjected to complete fermentation.
The fortification of the wine up to 15% fosters biological ageing, which must be undertaken in wineries located in Sanlúcar de Barrameda. The very special microclimate of this city, located at the mouth of the Guadalquivir River, favours the development of the yeast layer, with very peculiar characteristics. Consequently, wines which have been biologically aged obtained in Sanlucar have special organoleptic characteristics, different from the rest of the Marco.
Yeast layer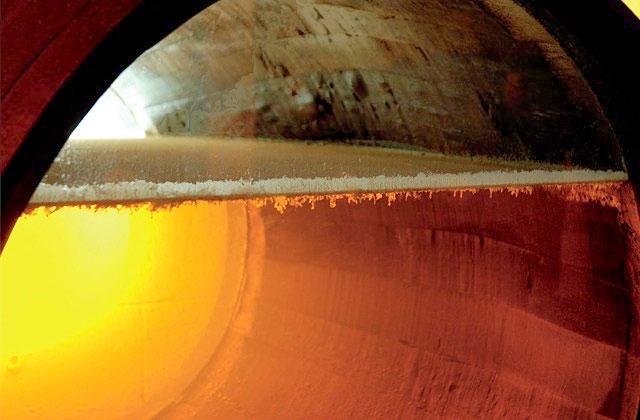 In the case of manzanilla, this dynamic vintage is performed under the so-called "velo de flor", a layer of yeast (microorganisms) that forms on the surface of the wine inside the wineskin, protecting it from the action of air; hence the pale tone that characterizes fino and manzanilla wines. Moreover, the biological agents of the yeast level, which feed on alcohol, glycerin and acetic acid, interact with the wine, giving it its unique personality. The peculiar climate of Sanlúcar de Barrameda helps the yeast level that is developed in the cellars to feature a very special composition.
This yeast level provides manzanilla with unique nuances, different from any other wine: it is particularly light, delicate, with suggestive salty notes and slightly bitter … Three agents condition the microclimate of Sanlúcar: the Guadalquivir river, the Atlantic Ocean and the marsh. In this context, temperatures are softer and relative humidity, higher.
Service and consumption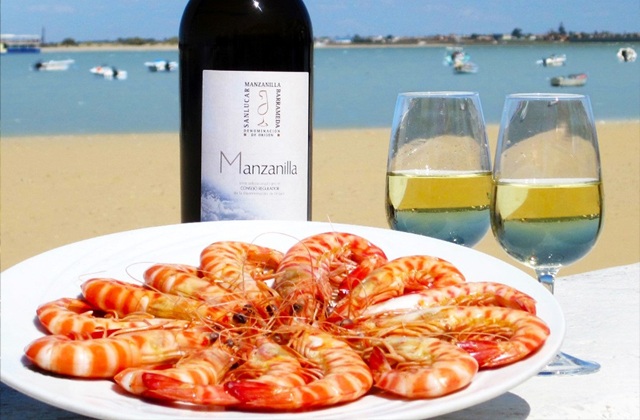 The best way to experience the pleasure of Sanlúcar sherry is to enjoy it with the right pairing. Manzanilla is ideal as an aperitif and accompaniment to all kinds of tapas, especially all kinds of sea flavours, such as seafood and fish. It is also paired harmoniously with shellfish such as prawns, kind prawns and lobster, and salads and anchovies in vinegar are excellent accompaniments to Manzanilla due to their low acidity and freshness.
Fried fish, gazpacho, salmorejo (Andalusian gazpacho), seafood rice dishes or white fish also pair perfectly with it as an element that counteracts the fatty touches.
The best Manzanillas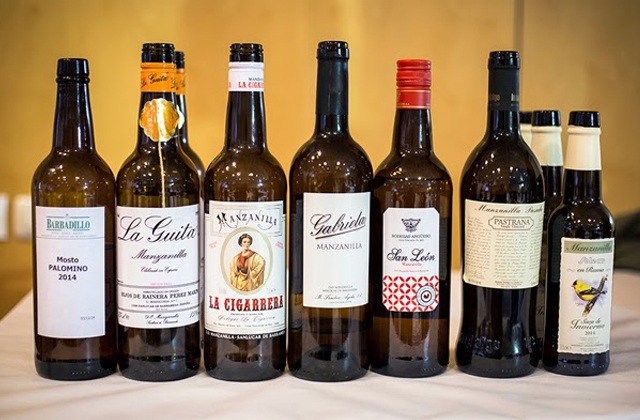 1- Manzanilla Solear
It is the emblem of Barbadillo, the largest winery in Sanlúcar, and first to introduce a bottled manzanilla in the market. Fine, fresh and full of character, it is the most accurate model of this seductive wine.
2- Manzanilla La Guita
A leading brand of manzanilla, La Guita has undergone a considerable leap as regards quality since Eestévez Group has acquired ownership of the winery. The credit certainly goes to Eduardo Ojeda, the technical director of the Jerez group, which has recovered La Guita and has also established the product as one of the best in value for money.
3- Manzanilla Solear en rama
This manzanilla "en rama" -bottled without filtering or stabilization- is one of the jewels of Barbadillo, specifically extracted from wineskin once a year, coinciding with the seasons; each of them has organoleptic differences, although the wine is always fine, delicate, fragile and extremely seductive.
4- Manzanilla pasada Pastrana
Pastrana is not just a manzanilla pasada, – subjected to a more extensive vintage – but a vino de pago, made from palomino strains growing on the estate sharing the same name. Tasty, intense, with rich saline nuances, it is bottled en rama, i.e., unfiltered and not stabilized.
5- Manzanilla Sacristía AB Selección
Antonio Barbadillo is the author of this luxurious manzanilla, a selection of old sediments, chosen one by one. One 150 magnums have been bottled in a single take in 2013. Scarce, eccentric … And really expensive!
Fino or Manzanilla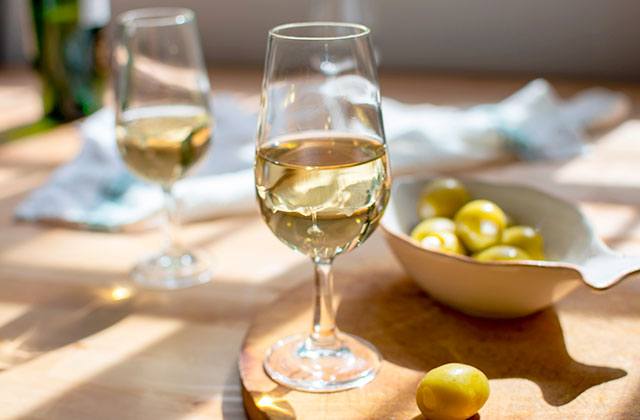 For a time, the differences between fino or manzanilla wine was the topic of many discussions among wine lovers. The primacy of the manzanilla is due to the belief that chamomile, lighter and less dry, is less intoxicating. Myths aside, the fact is that the differences are minimal. They are virtually identical fortified wines, fruit of albariza lands, from the Palomino grape, with the same miraculous biological ageing, the same irreplaceable sediment system, the same Cadiz genius. But they also have their differences, because chamomile grows under a thicker more durable yeast layer due to marine influence, which perfumes the salt, softening its impact and lightens its golden yellow colour. Whereas the fino wine, lord of centenary sediments, wears a beautiful pale golden colour and offers a sharper and almond-like sensation. They are both equal in alcohol content, and equal in intoxicating effects.
Most notable are the differences with the finos produced in Moriles-Montilla. Here the grape is different, the maturation process is longer, naturally reaching the needed 15 degrees, not to mention the land and weather.
6 tips for drinking Manzanilla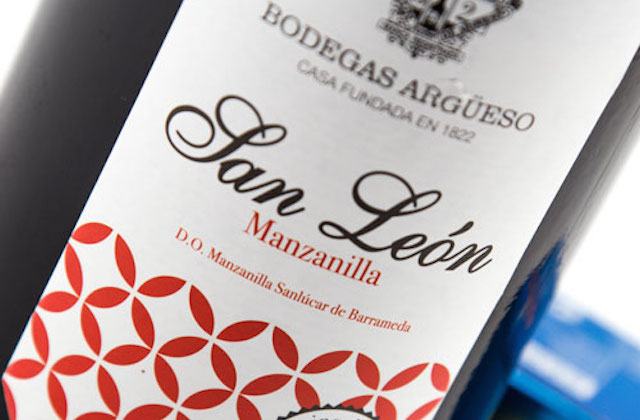 Order half bottles (375 ml), since you will get around six glasses and this avoids it getting warm.
Drink it cold, between 5º and 7ºC.
Always use a glass with a narrow stem so you can hold the glass by the stem, which prevents the wine getting warm from coming into contact with our fingers.
Always accompany it with good dishes and remember what we told you about pairing (seafood, fried fish, Iberian ham…).
Drink responsibly.
If possible, enjoy this exquisite product in good company.
WHERE TO STAY
Fuerte Hoteles is always the best option to stay in Andalusia, visit visit its sites and rest. The chain has places where you can, in addition to its services, enjoy the best of each part of the region. With more than 60 years' experience, Fuerte Hoteles is the best starting point of your perfect trip or journey. Fuerte Conil and Fuerte Marbella  are two options for these magnificent accommodations where you can stay if you want to visit Cadiz.