10 essential tapas bars in Málaga
If the appetite allows it, we will go for tapas in Malaga. It is important to eat well and be satisfied. These places that we recommend today are of diverse cultures, there have been around for a while, traditional Malaga cuisine, modern gastro bars with the most innovative cuisine, seafood, ethnic cuisine …. but they all have one thing in common: their fine cuisine and relaxed atmosphere, ideal to chat with friends and enjoy a nice time.
Cortijo Pepe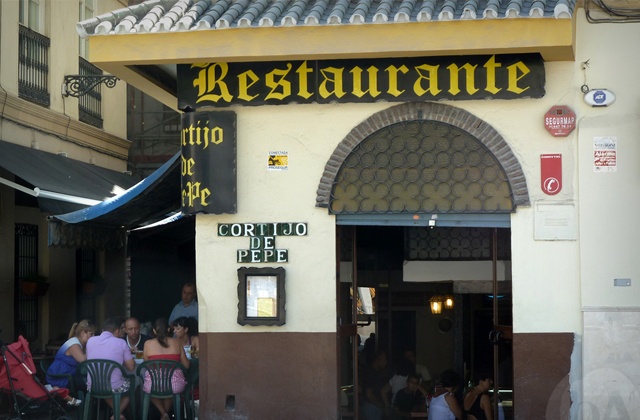 One of the most traditional tapas bars in Malaga, it is a cozy place located in the historical centre. Decorated in classic style, its more than 50 varieties of traditional Andalusian cuisine tapas are reason enough to visit and return some other time. They have an effective service and good atmosphere. Some things you can taste: garlic pepper prawns, avocado salad, shrimp pipirrana, sandwiches…
In short, a place to enjoy Malaga's specialties. In addition, in the restaurant you can enjoy your grilled meats.
El tapeo de Cervantes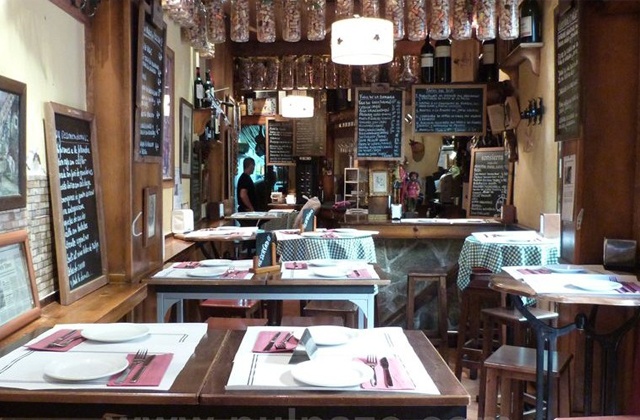 El tapeo de Cervantes is a place to meet friends and enjoy great moments. Currently, one of the best places to go for tapas in Malaga. Special and unique tapas and cuisine, guaranteed to enjoy a new dining experience on every visit. The atmosphere is cozy, tastefully decorated; and the service is noteworthy, family and professional. Very close to the Teatro Cervantes, a place not to miss everytime you go downtown.
Rocío tapas y sushi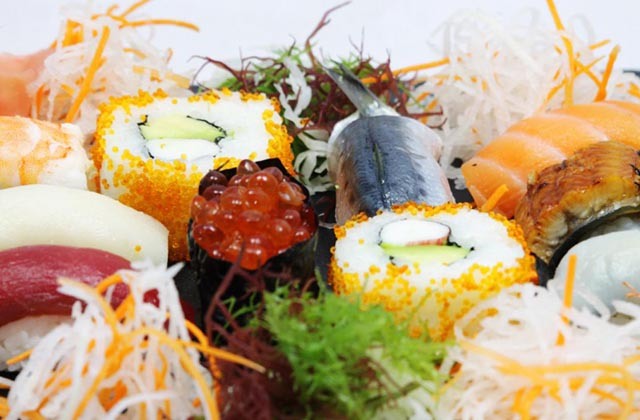 Rocío tapas & Sushi means the return of Masao Kikuchi's famous knives, one of the best 'sushiman' in the world. This bar is a peculiar place in almost everything, in terms of restoration, its cuisine is based on the combination of modern and minimalist tapas, as well as the spectacular sushi.
Roció tapas y Sushi is a charming place, where you will receive a very friendly but professional treatment. If you like sushi and want to discover new flavours, this is the place to go.
KGB Málaga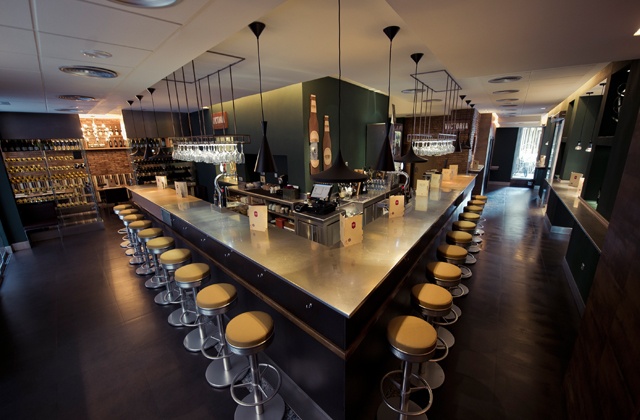 In the same place where the Malaga chef Dani Garcia had his late Manzanilla, another gastrobar has launched, the KGB, the bar of gourmet spies. Just curious. In the menu, chef Kisko García shows a wide variety of tapas to choose from, such as "Breads of the world", "Uunder the Russian steppe", "For our colleagues" or "Undercover restaurant travels", which are all very delicious tapas.
Restaurante Alea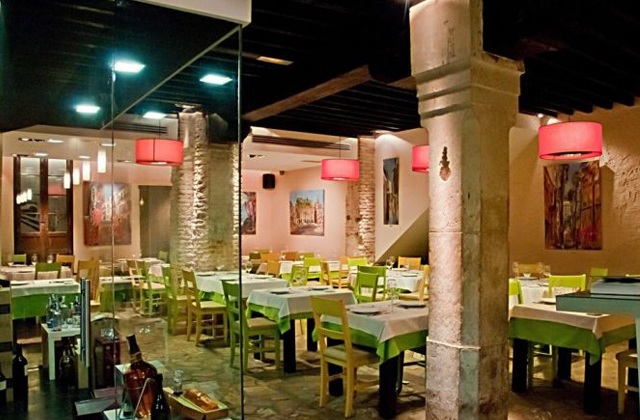 Alea Restaurant is located in the historic center of Malaga, is one of the gastronomic references of the city. It offers a variety of snacks, tapas and other culinary delights, where we highlight the Foie millefeuille and Goat Cheese, exquisite Malagueño Gazpachuelo and Almadraba tuna tataki. This restaurant combines Mediterranean, Italian and market cuisine with traditional food fusing new flavours, but giving the menu a special personality.
It also has a large selection of national and international wines.
Bar Colilla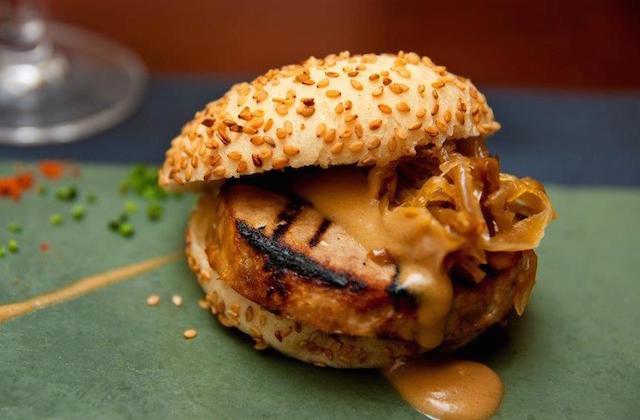 The tapeo del Bar Colilla, may not be a gastrobar, but its variety and prices are certainly attractive. The décor is rustic, with wooden tables, and other furniture imitating barrels with high stools.
One of the biggest attractions of this bar is the fact that to let you know that your food is ready, Pepe the owner, will throw a beer tap on your table. A curious way to call you.
Madeinterranea bar de tapas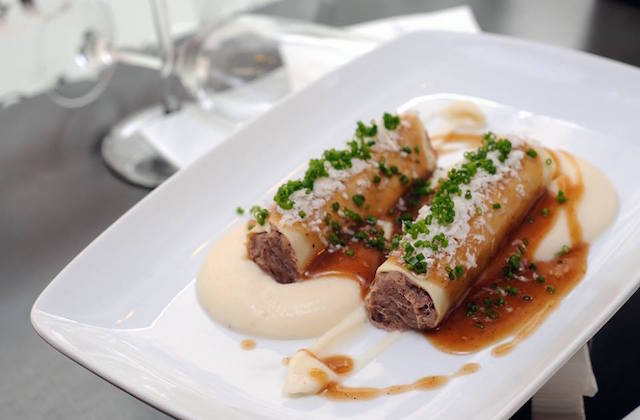 Madeinterranea tapas bar stands out from its location, its cuisine is characterized by its traditional feel but incorporating current cooking techniques in it. All this washed down with wines from the most representative wine denominations of the country.
Los Gatos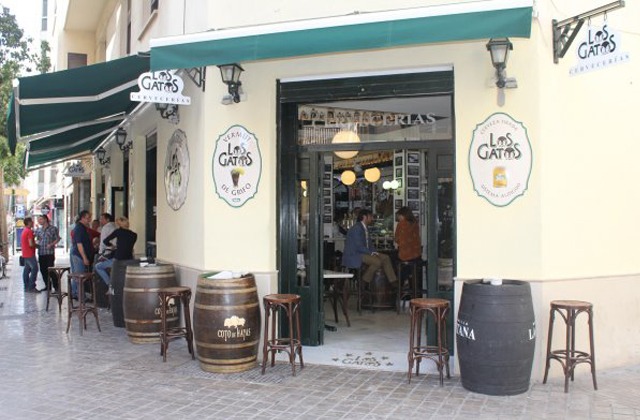 Los Gatos is a nice bar that is located in the historic city centre. It is a Madrid tavern type bar but with all the Andalusian flavour. The beer is served just right, with the right foam, something difficult to see in Malaga. Los Gatos offers its diners a traditional menu of tapas but very delicious and succulent.
La Cepa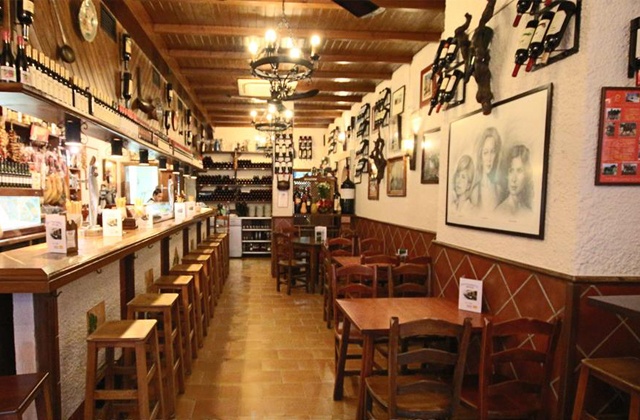 As it couldn't be otherwise, traditional Malaga gastronomy should be included, specially here, where you can taste delicious tapas and a wide variety of cod specialties. To try: cabbage rolls and cod in one of their specialties.
Bodegas El pimpi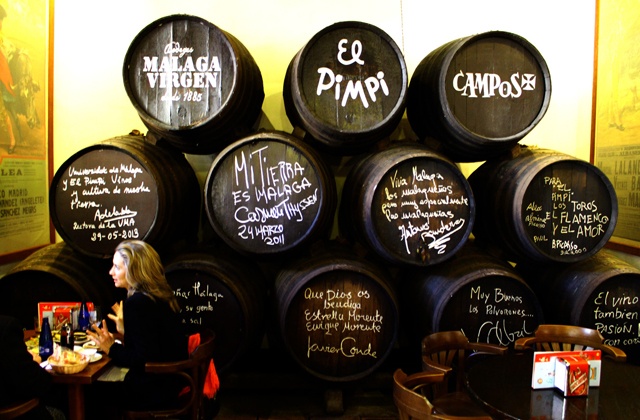 Located in a traditional Malaga mansion, it is one of the most emblematic restaurants in Malaga. On its walls famous people have left their stamp on the barrels from which you can taste the sweet typical Malaga wine. Drinking a sweet wine from its old barrels and test traditional tapas is almost a must.
There are more places where to enjoy good tapas in Malaga, of course, but the list is endless. For the moment, at these 10 places in the capital of Costa del Sol, you can enjoy one of the best pleasures there is in life…
Where to stay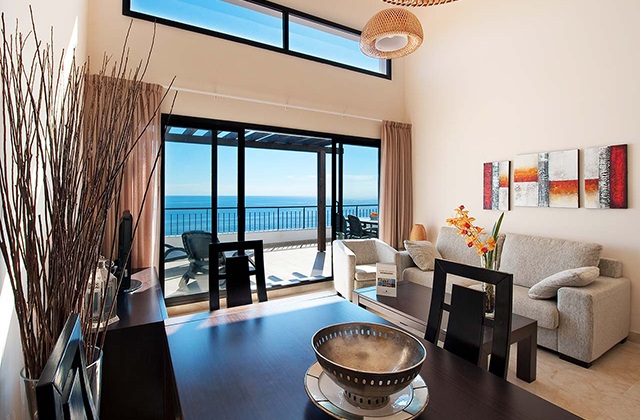 The best place to stay on the Costa del Sol and enjoy the restaurants of Pedregalejo or Palo is Fuerte Hoteles. The chain has branches where you can enjoy the best of each area throughout Andalusia, in addition to its services. Its more than 60 years of experience are the best guarantee. Marbella, Estepona, or Torrox are some sites where you can find this amazing accommodation.